We have taken nearly 10,000 pictures in the last year as we have traveled across the world and in the United States .  These are our very favorite pictures organized by category.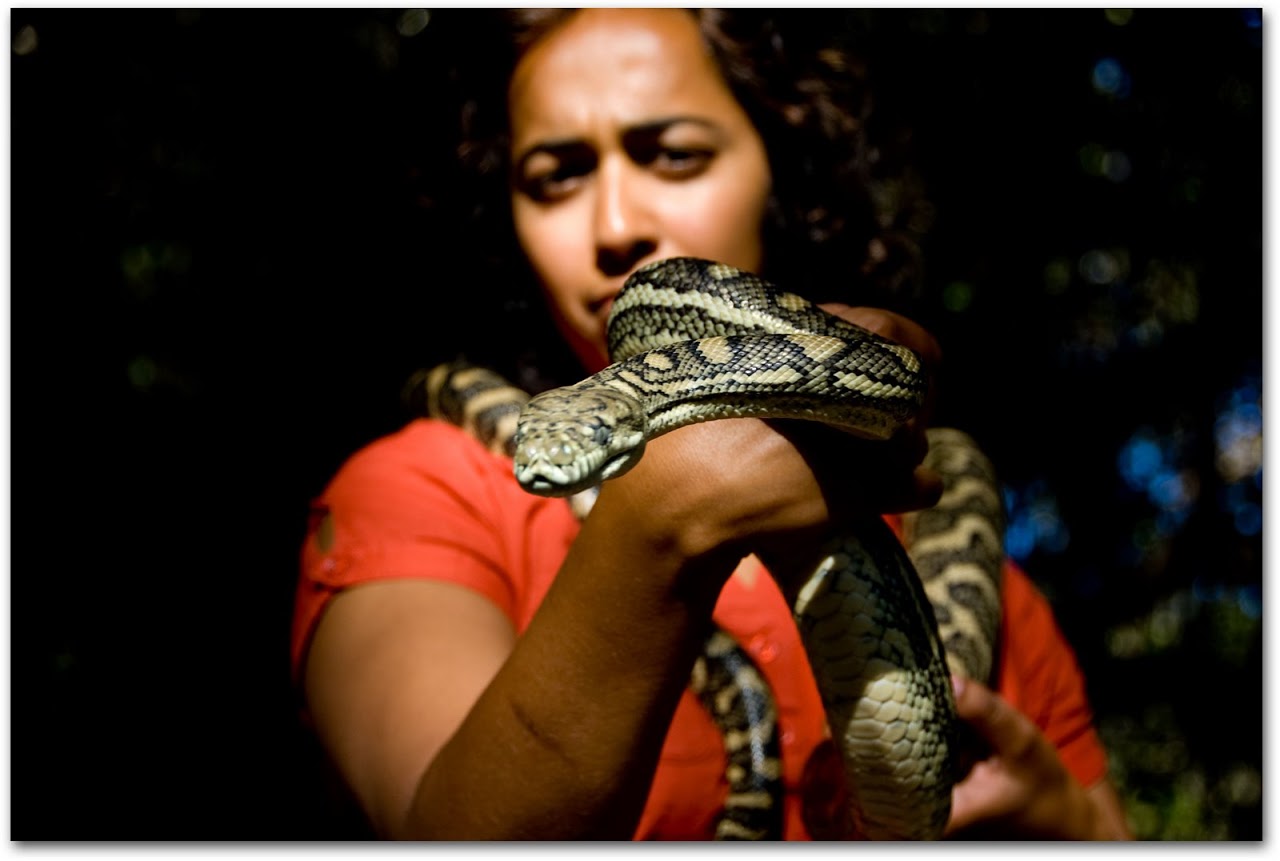 Of Akila: Taken at Magnetic Island Bungalow Bay Village, Australia .  This is one of our favorite photos for composition.  Patrick took several, trying to get both my face and the snake's in the center of the photograph and then, at last, the snake moved his head and looked directly at the camera.  Plus, this photo makes me look like a serious bad a**.  And, that's always a good thing.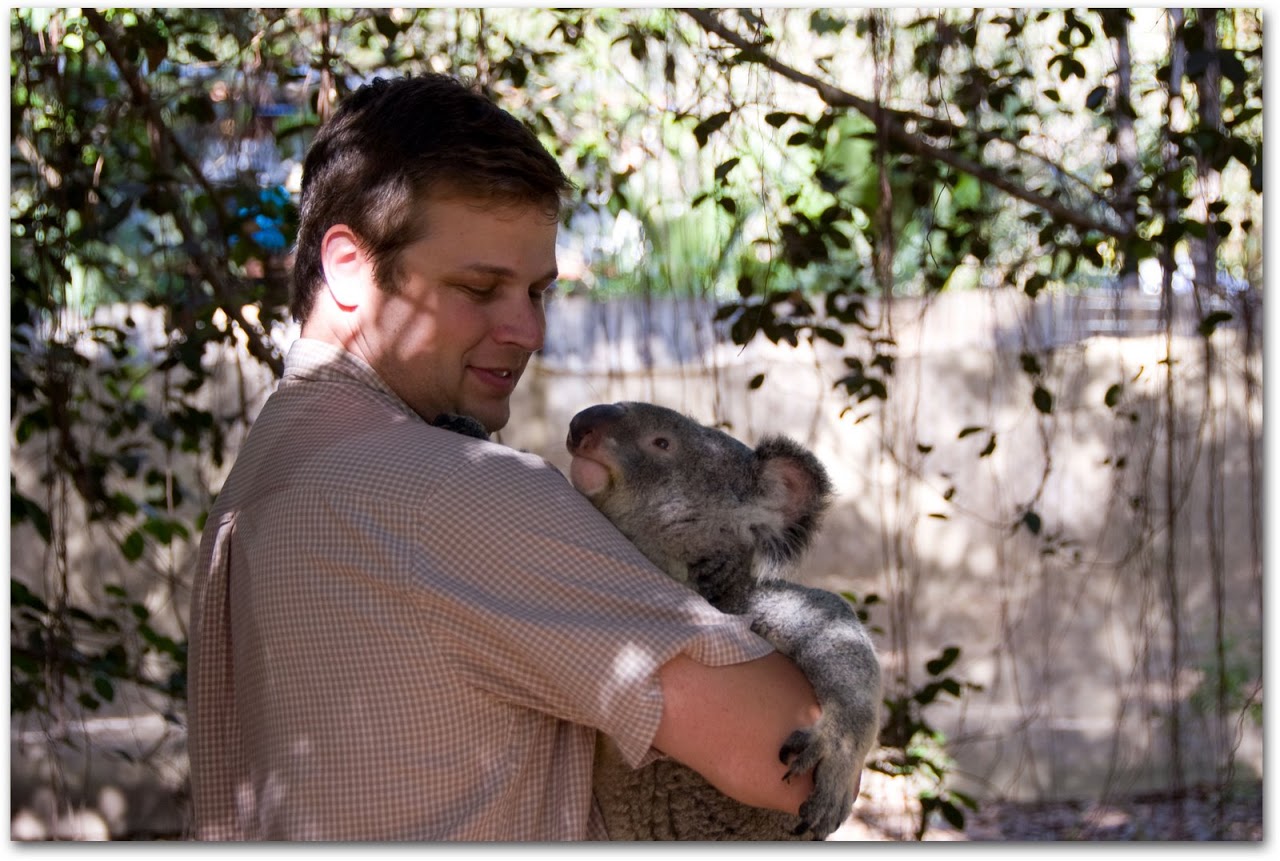 Of Patrick: Taken at Magnetic Island Bungalow Bay Village, Australia .  There is something about the expression of Patrick and the koala looking each other in the eye that just kills me everytime.  Are they trying to figure each other out or are they both koalas at heart, sleeping 18 hours each day?  Only they can tell that tale.

Temple: Taken at Wat Chedi Luang , Chiang Mai, Thailand .  This photo just screams grandeur and, when we took it, we had no idea that it was the funeral pyre of the chief monk in Chiang Mai.  The colors, the gold, and the immensity plus the story of our experiences at the funeral make it a winner, in our book.

Ancient monument: Taken at Bayon, Angkor complex , Siem Reap, Cambodia .  The greens and browns in this picture make it look like it was Photoshopped but, in fact, this is just how it looked.  We like how the faces look like puzzle pieces and the green mold pops against the dark stone faces.

Urban: Taken in Ginza, Tokyo , Japan .  This isn't a masterpiece of photography by any means but we both love this picture because it epitomizes the unique melding of seriousness and silliness in the cities of Japan.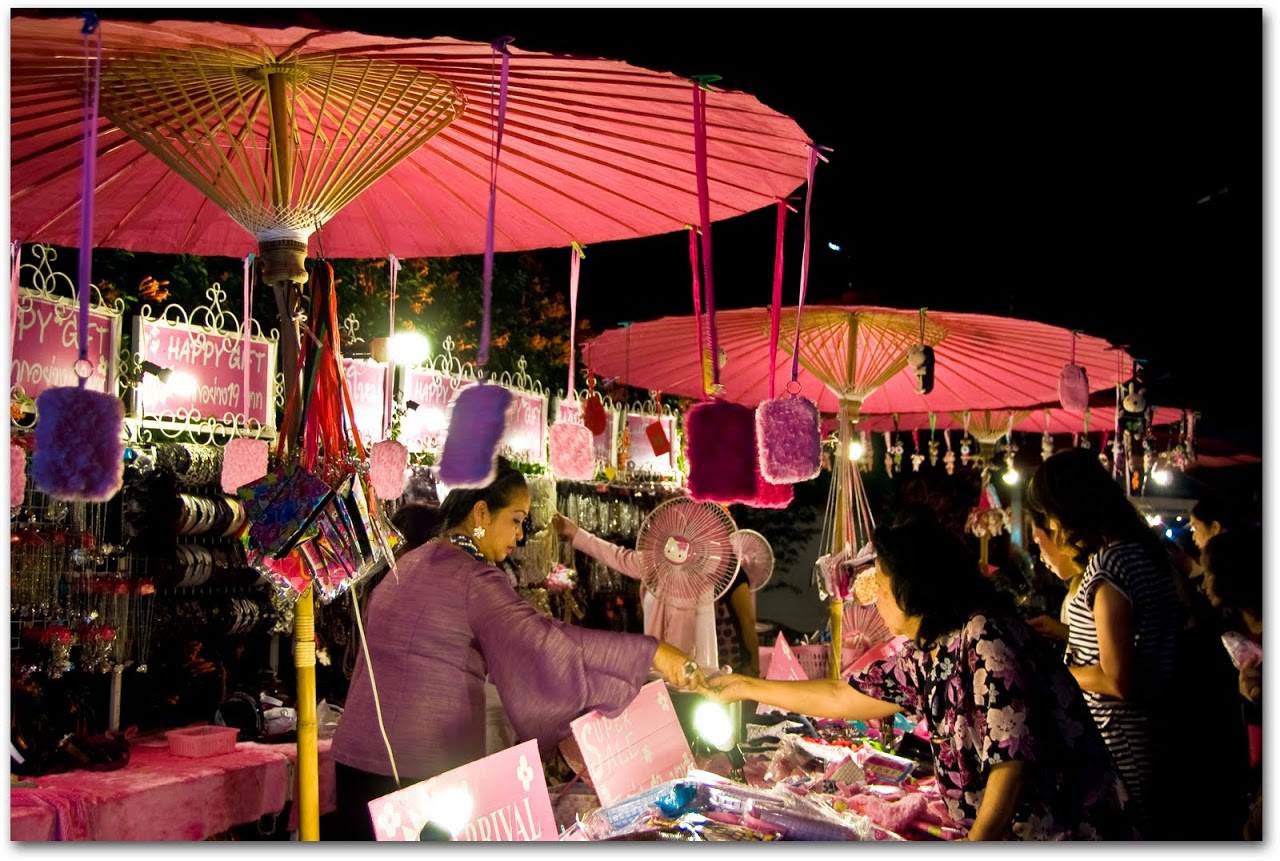 Market. Taken at weekend night market, Lampang , Thailand .  The woman in pink set up this girlie booth directly across our hostel and we spent much of the evening watching her selling miscellaneous teeny-bopper gear to females of every age throughout the night.  I love the way the picture is primarily in shades of pink and black.  It just screams "girl" to me.

Building. Taken of the Norway Pavilion, World Expo 2010 , China .  I love the sheer alienness of this building and the way this photography enunciates the weird angles and the moon above the building.  The people strolling in front of the building only seems to highlight how bizarre this building is.

Food. Taken at Tousuiro restaurant, Kyoto , Japan .  Unsurprisingly, given how much we raved about the food in Japan , our favorite food shot was this picture of me taking steaming tofu out of the hot water bath.  We like the drips and the way the tofu looks both creamy yet firm.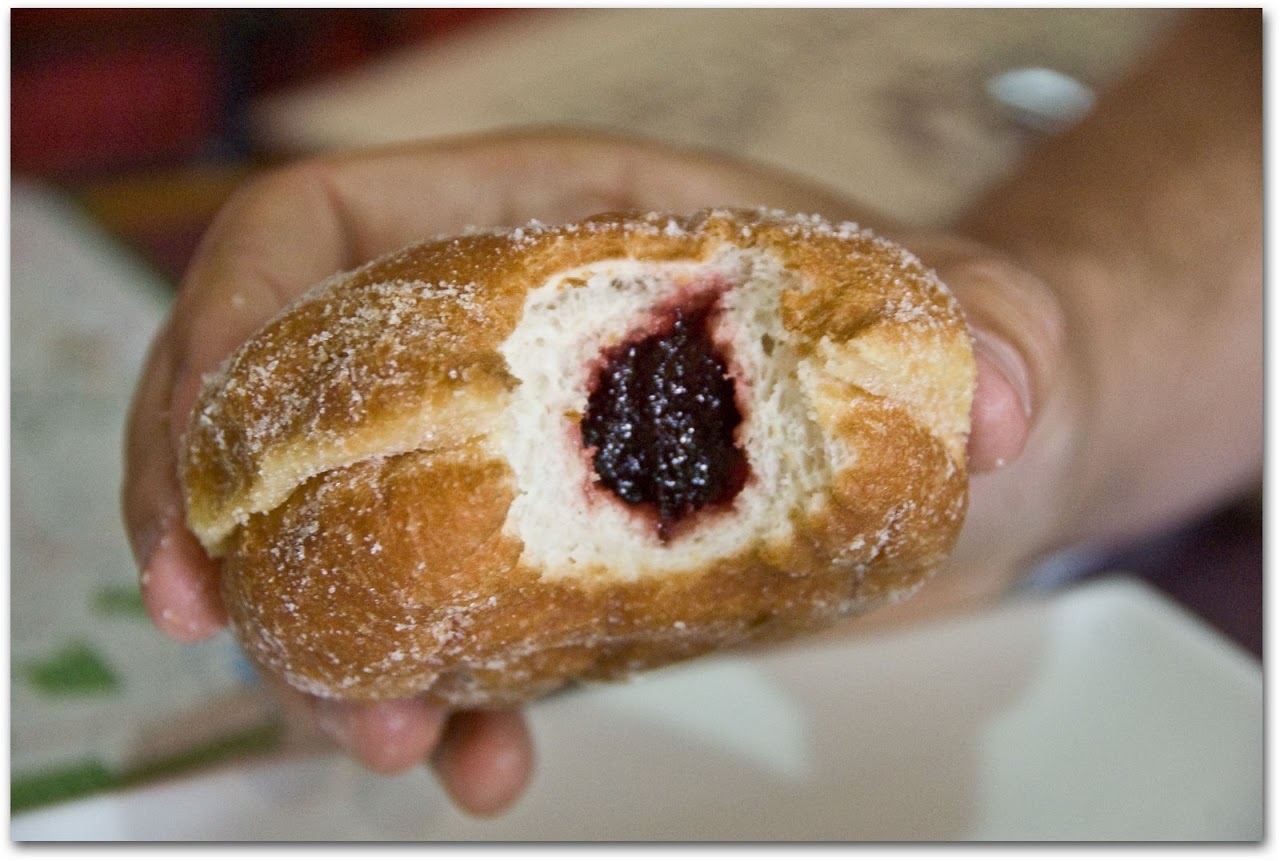 Dessert. Taken at Linke's Bakery, Nurioopta , Australia .  This picture makes me want to go and find a bakery immediately.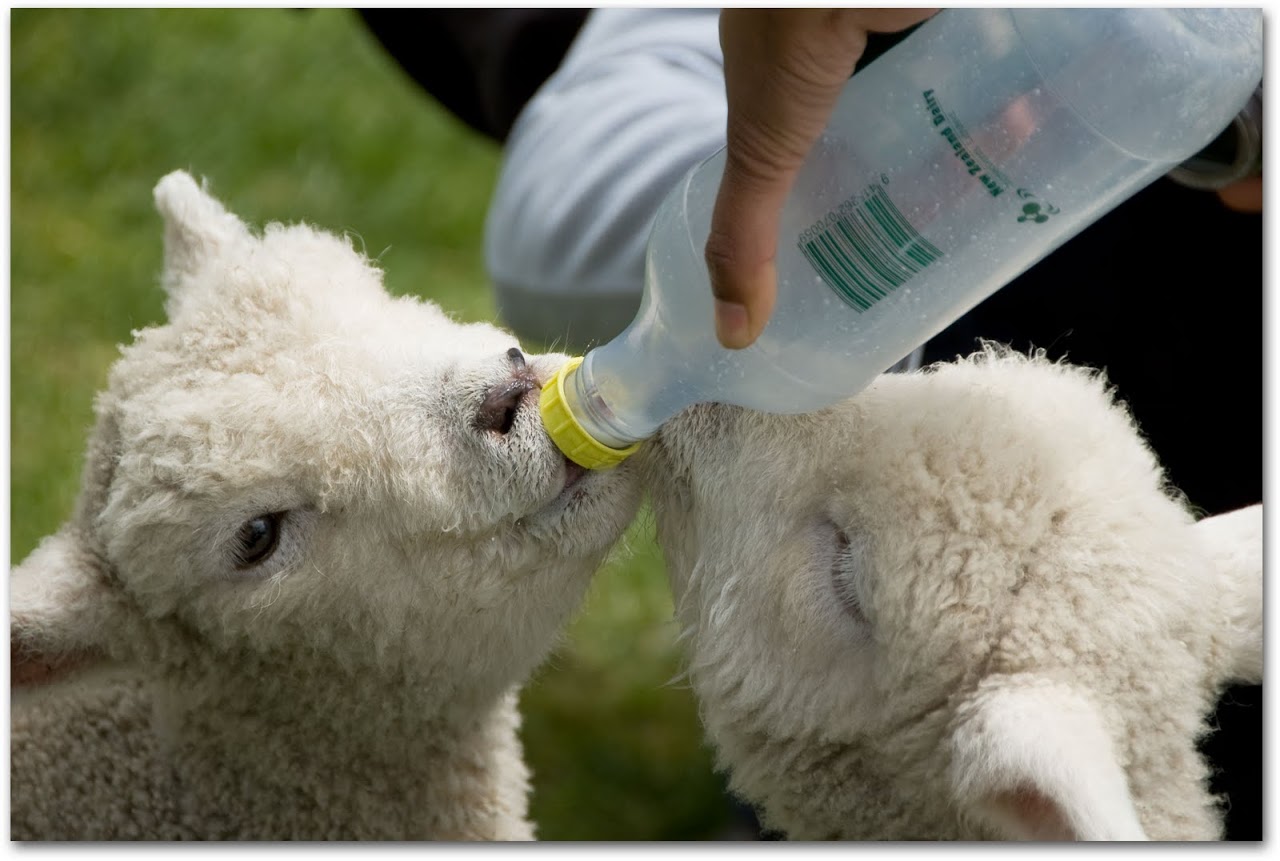 Animal. Taken at Hobbiton, Matamata , New Zealand .  This was one of the toughest shots that I have taken this year.  I was bottle feeding two very hungry lambs with one hand and balancing the camera with the other.  I took about 15 shots in a row, hoping to get one that would show the lambs and the bottle and we both were so pleased with this one.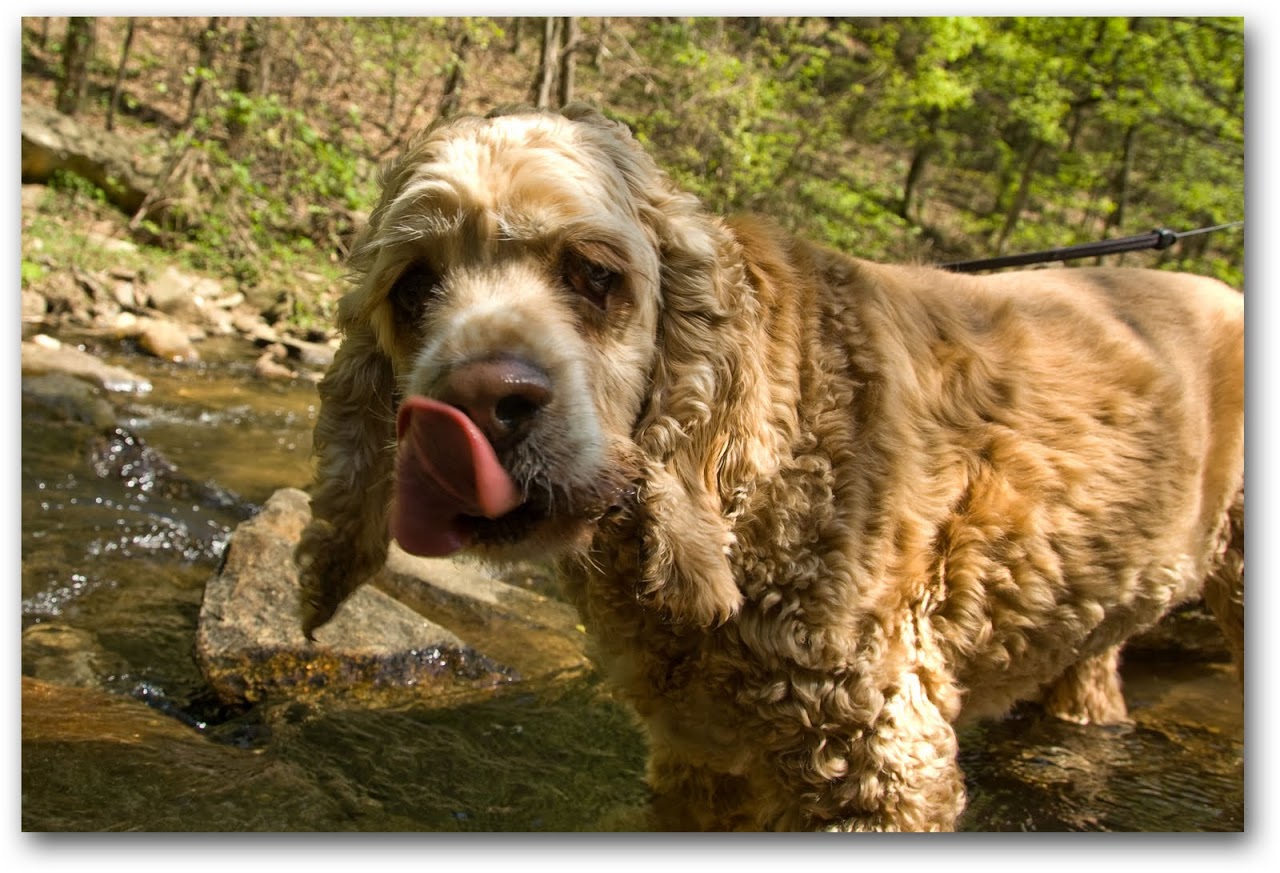 Of Chewy. Taken at Amicalola Falls, Georgia .  I love every single thing about this picture --- the way the light shines on his fur, the way his pink tongue is sticking out, and the colors of the river behind him.  Mostly, though, I love that little pup.
Of Abby .  Taken at forest near Ellijay, Georgia .  Because Abby is black and white, it is often tough to get a really good picture of her where the light seems balanced and you can see all of her beautiful features.  We both love the way she is sitting and you can see the definition of her body against the stream in the background.  She is our gorgeous girl.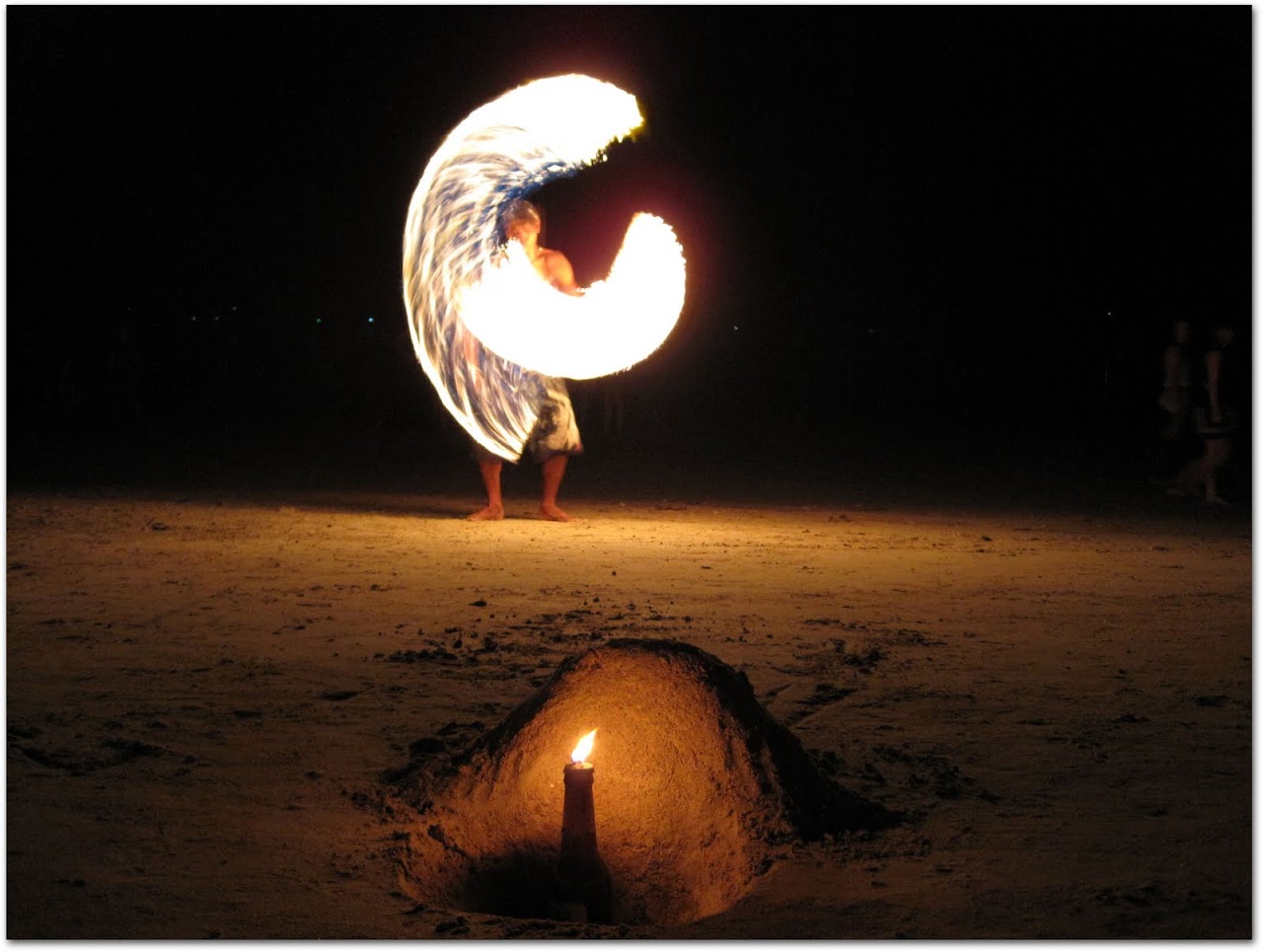 Action. Taken of fire dancer, Koh Tao , Thailand .  We occasionally leave our DSLR behind in the hostel if we are tired or just don't feel like lugging around the backpack.  This shot was taken with our point and shoot camera and captured the fire dancer rotating two flames in the air with a candle in front.  This is one of Patrick's favorite shots.  Who says you can't get great photos with a point and shoot?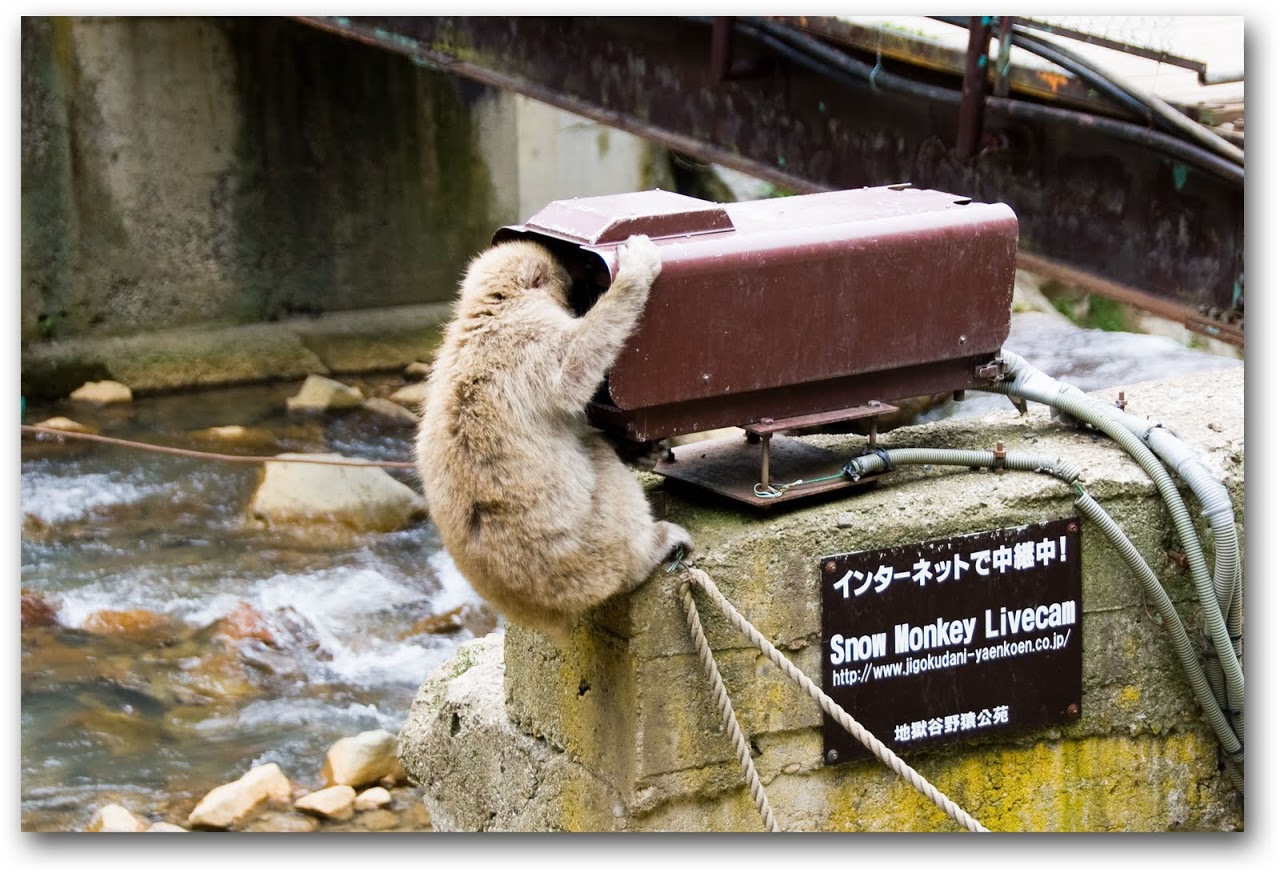 Silly. Taken at Jigokudani Monkey Park, Nagano Prefecture , Japan .  The whole park was chock full of monkeys but this cheeky fellow decided to climb up to the live Webcam and stick his face into the camera.  That just makes us smile.

Point of view .  Taken at Patara Elephant Farm, Chiang Mai , Thailand .  How often do you get to look inside an elephant's mouth while it is eating?
Macro. Taken at Patara Elephant Farm, Chiang Mai , Thailand .  We took this picture of an elephant's eyelashes while we were waiting to get onto the elephants.  Those eyelashes, the skin, and the curve of the wrinkles are so beautiful.  I love the brown-gray skin and how he seems to be smiling even though you can't see his mouth.

People. Taken in Kampang Chnnang , Cambodia .  This is a close contendor for my all time favorite shot because of the composition, the colors, and the lighting.  I prefer this picture in black and white because the intensity of the eyes of the little girl really pops in black and white versus color.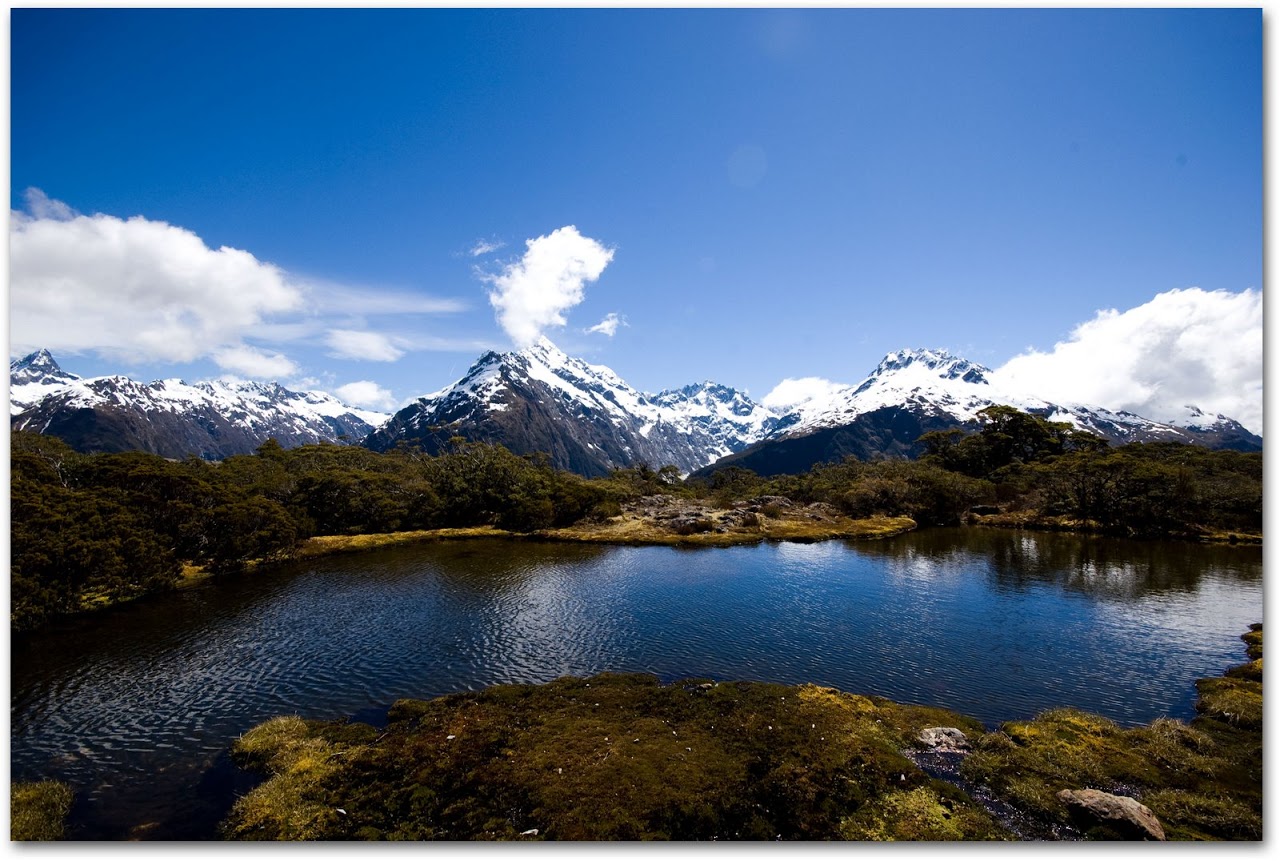 Scenery. Taken at Milford Sound , New Zealand .  I wish that I could credit our photography skills for this photo but the honest truth is that New Zealand is way more beautiful than we could ever digitally capture.  I am yet to see a single photo that truly does justice to the awesomeness of Milford Sound.  But, this was our best shot at it.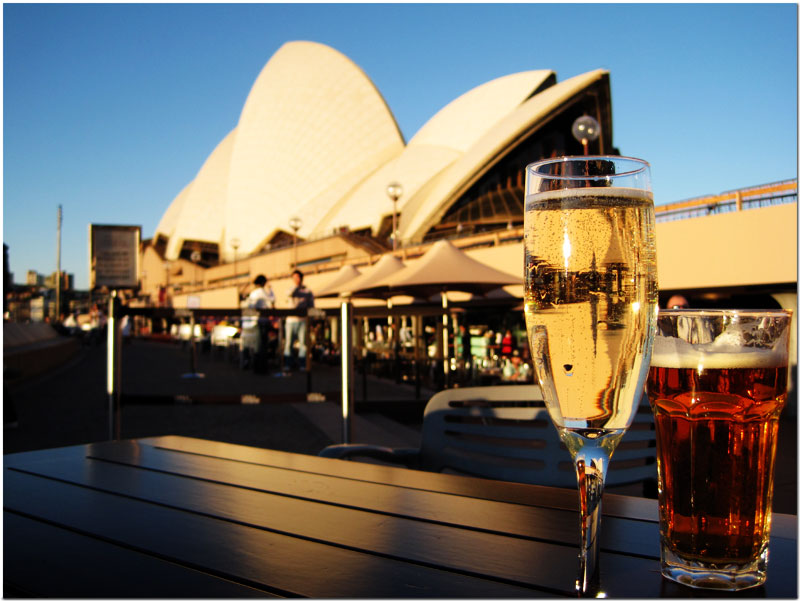 Drinks. Taken at restaurant below Sydney Opera House . Australia .  We took this picture on our very first day traveling to toast to our happiness at being in Sydney with our friend and the excitement of setting off on our adventure round the world.  Maybe it is because I know the back story of this picture, but it puts me in the mood for a celebration.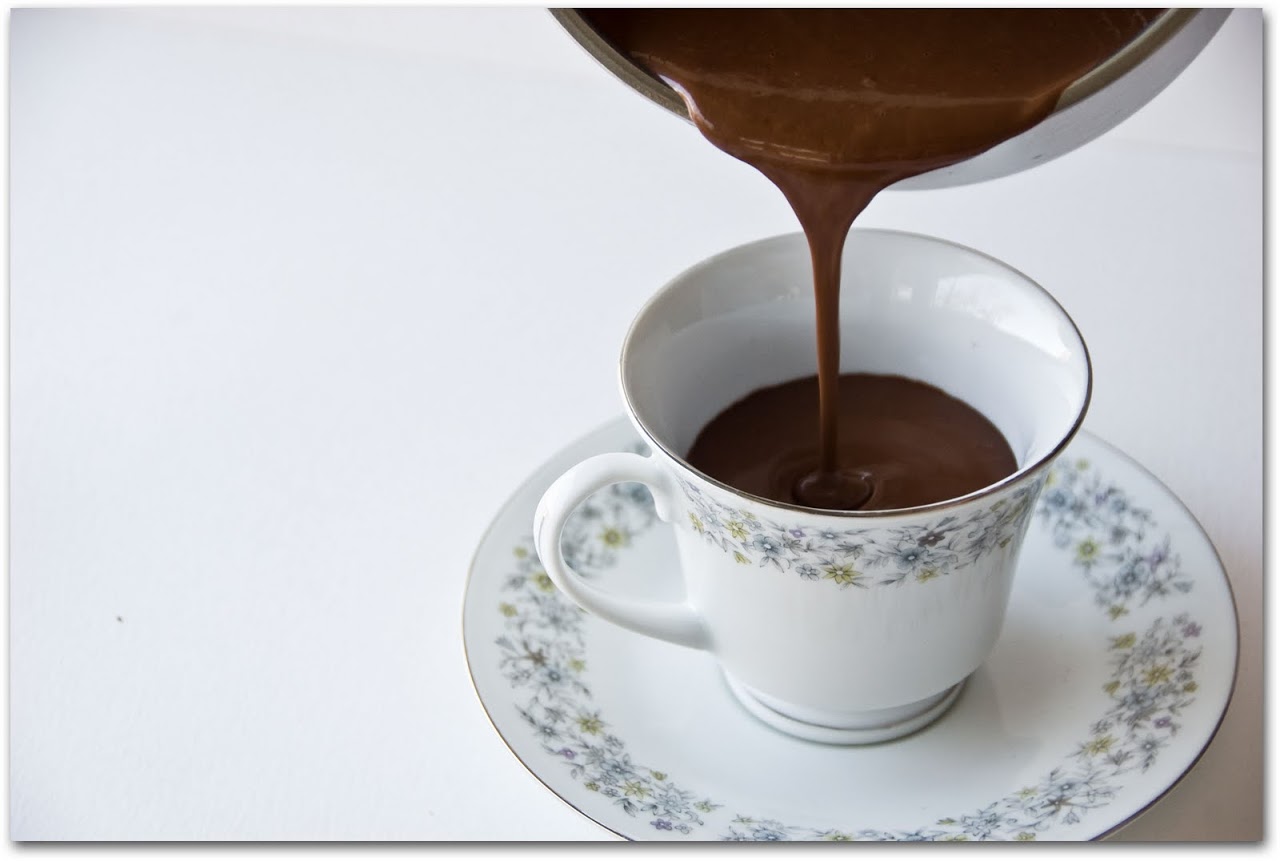 Recipe inspired by travel. Spiced hot chocolate .  I like this photo because the chocolate looks thick and warm and it makes me want to cuddle into a blanket next to a hot fire and curl up into a ball.  And, drink chocolate, of course.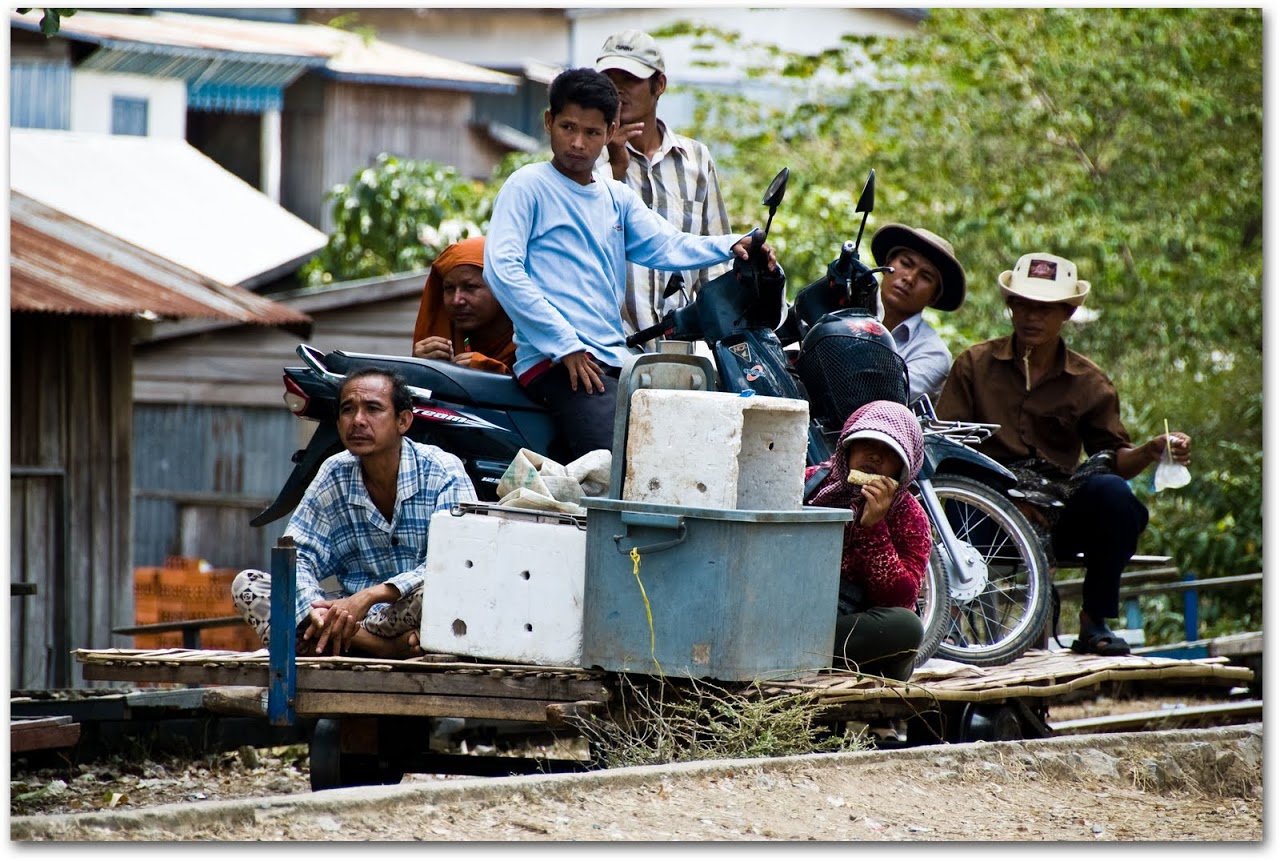 Patrick's All Time Favorite Picture. Taken at bamboo train, Battambang , Cambodia .  We were sitting at a cafe at the end of the bamboo train and Patrick turned to me and said, "We just need someone to come by with everything but the kitchen sink for a great picture."  The words were out of his mouth and this bamboo train rolled up.  We couldn't have asked them to pose for us any better than they did standing there with motorcycles, food, and metal containers.  For us, it was the perfect shot but, for them, it was just their daily mode of travel.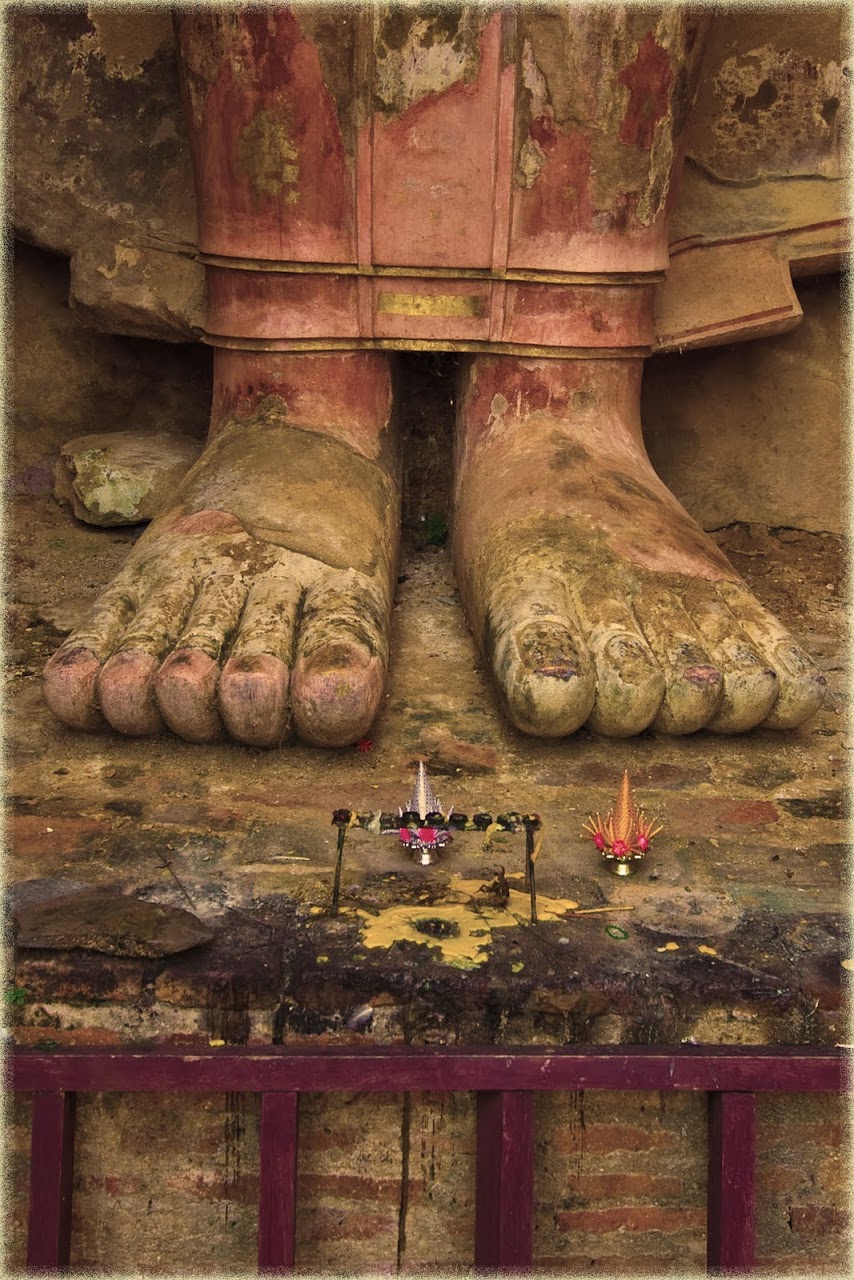 Akila's All Time Favorite Picture. Taken at Sukhothai , Thailand .  We took tons of pictures at Sukhothai because the day was beautiful and the ruins were so lovely in that light.  When we went back and I started working on post processing, I decided to use a sepia filter on Photoshop and I loved the end result.  All of those photos are still amongst my favorites but I especially like this one because the sepia brings out the purples and pinks of this Buddha's feet, the purple railing, and the incense holder.  This picture evokes serenity for me.
And, that's it . . . our favorites from one year of photography.
Out of Office Auto Reply: We are currently sandboarding through the Namibian dunes and attempting to avoid too many bruises.  We will not be able to check or monitor comments for the next few weeks because, unsurprisingly, there isn't a whole lot of Internet in the desert.  Please play nicely!