about
We are Akila and Patrick. Our minds (and waistlines) expand as we travel, cook, and eat our way around the world with our two dogs.
Our travels inspire our cooking. Join our feast around the world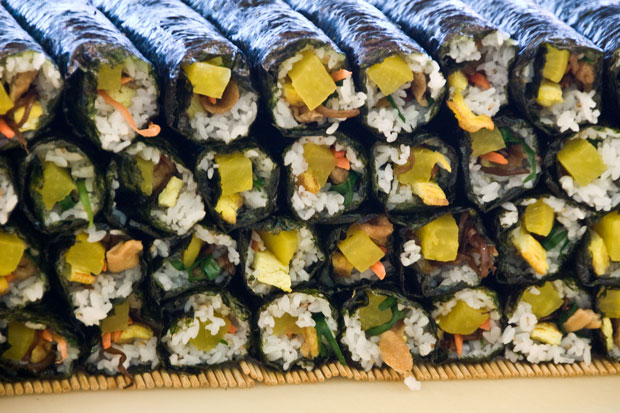 the transnational fast food theorem
The deliciousness of chain restaurants is inversely related to the distance from its home location. South Korea was our proof.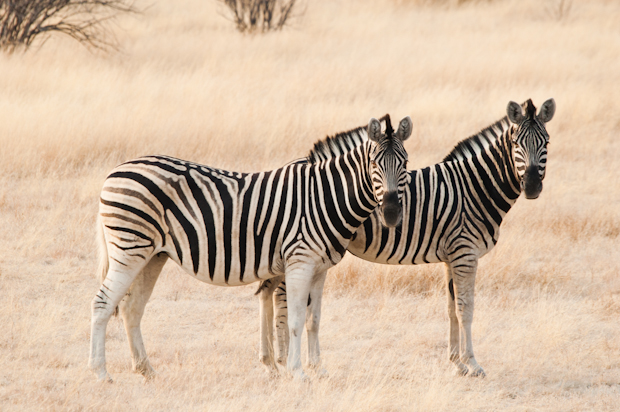 down by the watering hole
The ups and downs of finding wildlife at Etosha's watering holes.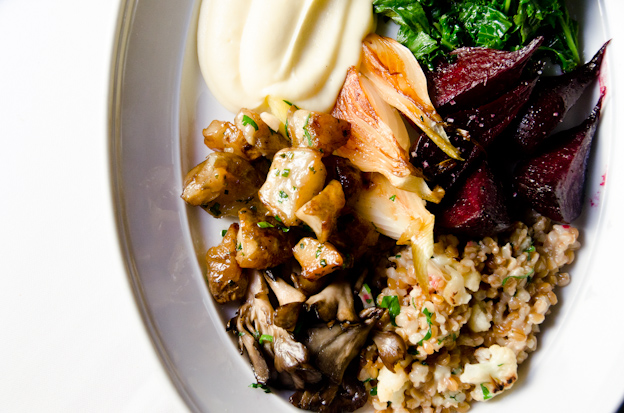 fig charleston
One of the best meals we have had in the last year.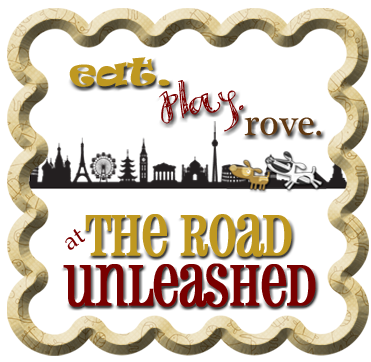 Five Random Links from our Blogroll :

Traveling Savage
Not Quite Nigella
Final Transit
A Travel Around the World
Kaleidoscopic Wandering
September 19, 2009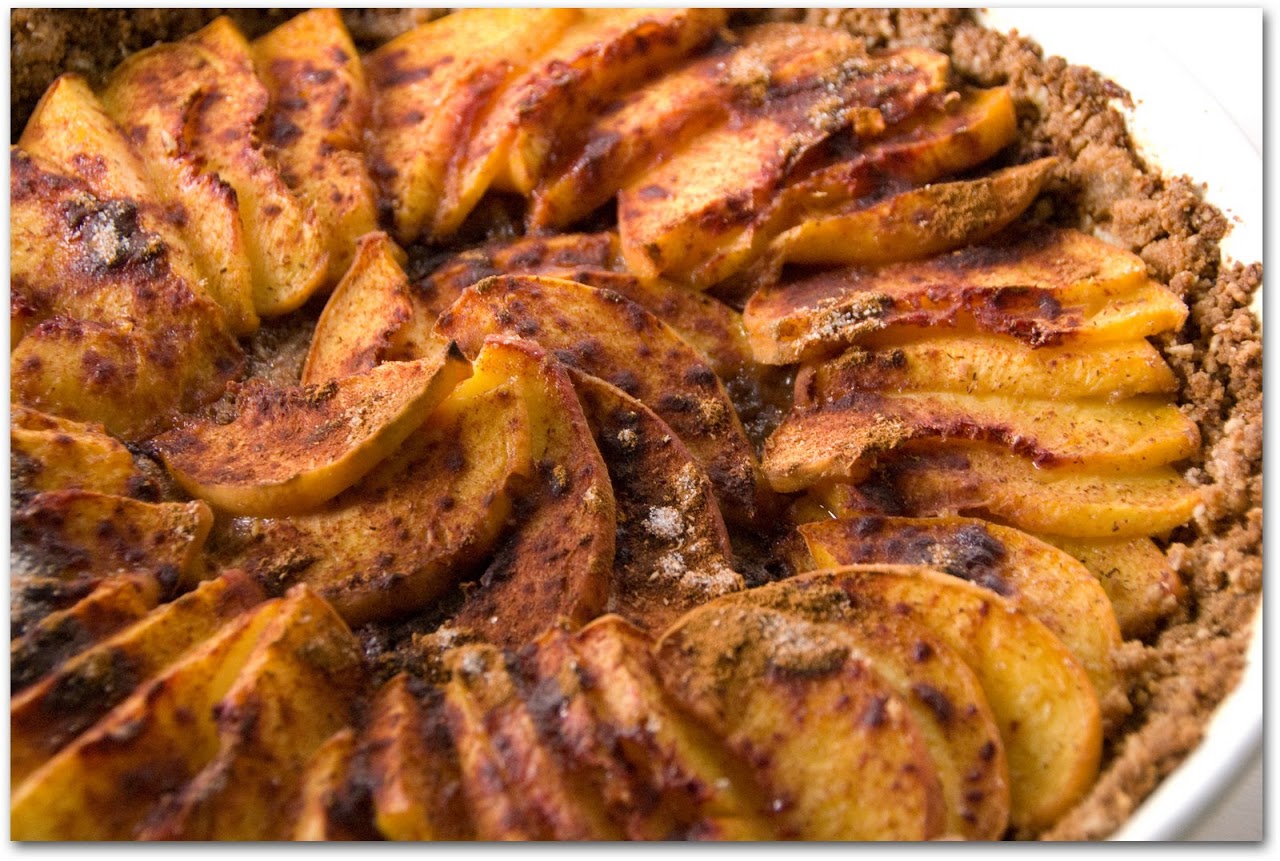 Do you remember how I said that I wasn't too worried about our list of "to do" items at the beginning of this week?  Ummm.  Well, it turns out that when you are leaving the United States for a year to travel around the world , there is a lot to be done and a lot of money to be spent in the last week.  Best Buy, for example, might as well just start bleeding me for money because we have been there five times in the last two weeks.
We test packed on Tuesday night and our electronics bag weighs --- wait for it, wait for it --- 21 pounds.  Twenty-one pounds.  As in, Patrick is going to be carrying the equivalent of a toddler on his back for the next year.  When I suggested to Patrick that we trim down the gadgets and gizmos, Patrick ADDED two external hard drives, a Skype headset, and several other items that seem entirely unnecessary to me.  My mom is convinced that we are going to adopt the posture of Quasimodo by the end of this trip.
(And, for those interested, I am going to post our gadget-focused packing list to supplement the
woman's round-the-world packing list
in short order.  I expect there to be much chastising because we are carrying over $7,000 worth of electronics, making us perfect targets for scammers, pickpockets, and other unsavory characters.  Do we fit the definition of
flashpackers
or what?)  But, I am now adopting George's mantra and chanting to myself, "Serenity now" at frequent intervals.  Because we are done.  As you read this, we are on a plane heading across the Pacific Ocean to Sydney.  If we haven't done an item on our list by now, it isn't going to get done until we get to Australia or won't get done at all.
Before we head over the ocean, I want to share with you the dessert I made to celebrate our departure and remind us of home in the South.  We picked up these end-of-season peaches on our drive from Jacksonville to Atlanta about three weeks ago.  Off I-75, past the dozens of billboards for truck stops, fast food restaurants, and "massage parlors," acres and acres of peach and pecan trees line the backroads of Peach County, Georgia.  Three of these juicy ripe peaches are sliced, sweetened and spiced, and placed atop a crust of ground gingersnap cookies and toasted ground pecans.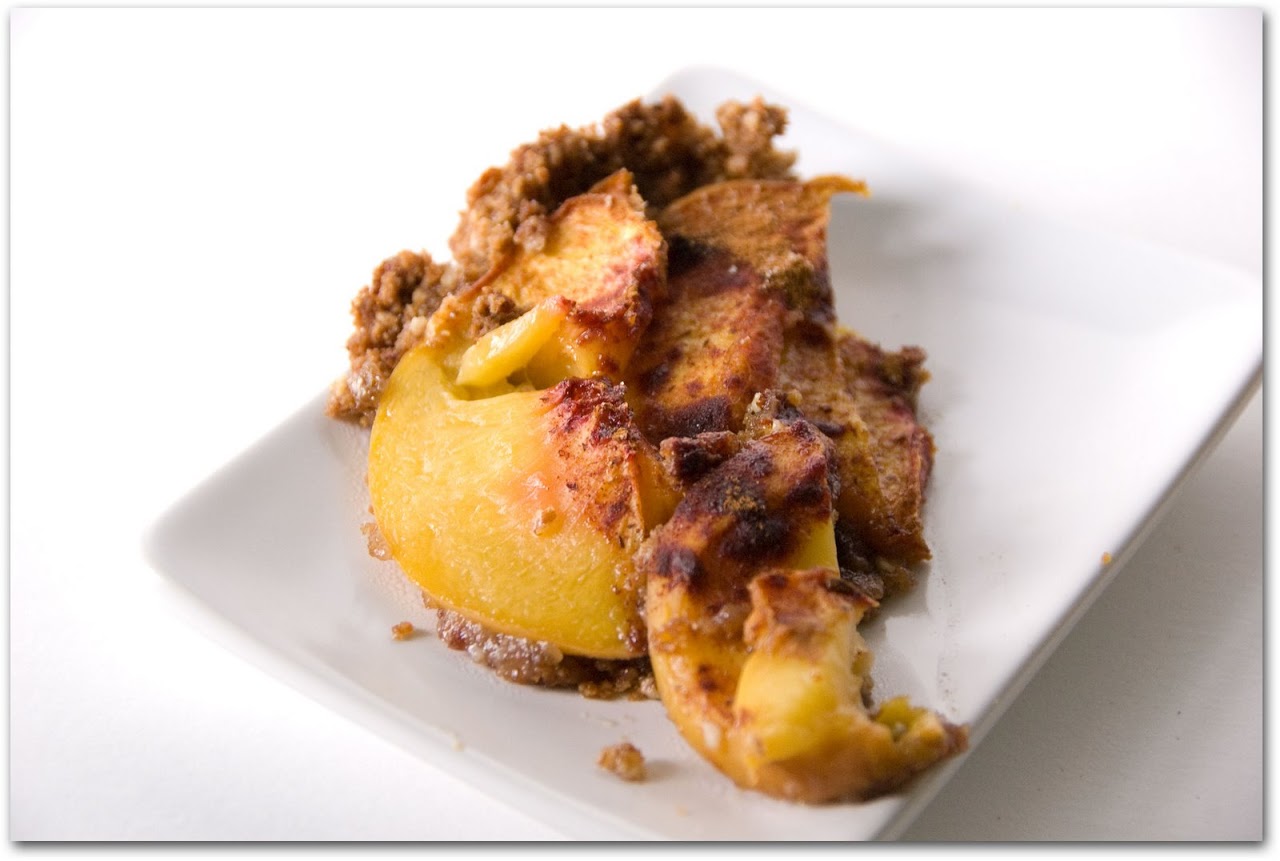 I made this tart thinking that it would last us several nights.  But, Patrick, my parents, and I unabashedly went back for seconds and, within five minutes, there was nothing left but crumbs (and, ahem, I may have sneaked some of those remaining crumbs into my mouth).  The tart crust is spicy, crunchy, and rich with the flavors of butter and molasses.  The minimal topping lets the full flavor of the peaches shine through.  My advice: hurry and make this before stone fruit season is gone.  And, we'll see you on the flip side in the land down under.
Peach Tart with Pecan-Gingersnap Crust
Crust adapted slightly from Epicurious, Sweet Potato Pie with Gingersnap Pecan Crust
Time: 1 hour
Serves: 8 people 4 people
Ingredients
For Crust:
5 tablespoons unsalted butter, melted, plus additional for buttering pie plate
Flour for dusting
1 cup finely crushed gingersnap cookies (5 ounces; 20 2-inch cookies) [I recommend using a good whole-wheat variety of gingersnap cookies.  I like the extra spicy Midel brand gingersnap cookies, but use whatever you like.]
1/2 cup finely ground pecans (2 ounces), toasted
2 tablespoons sugar
1/8 teaspoon salt
Filling:
3 large ripe peaches, sliced thinly
1 tablespoon sugar
1/2 tablespoon cinnamon
1 teaspoon freshly grated nutmeg
Directions
1.  Put oven rack in middle position and preheat oven to 350°F. Butter and flour tart dish, knocking out excess flour.
2.  Toss together all crust ingredients in a bowl with a fork until crumbs are moistened, then press evenly over bottom and up side of pie plate with fingers. Bake crust 4 minutes, then cool on a rack.
3.  Layer peach slices in concentric circles within the tart crust.
4.  Sprinkle cinnamon and nutmeg evenly on top of peach slices.  Then, spread sugar evenly on top of peaches.
5.  Bake in oven for 40 minutes or until top is glistening brown, peaches look soft, and crust is dark brown.
6.  Let tart cool before serving.