What we did: 30 days split up as follows: 7 days in Chiang Mai , 2 days in Lampang , 3 days in Sukhothai , 3 days in Mae Sot , 8 days in Bangkok , and 7 days in Koh Tao .

Would we do it the same way? Yes.  We loved the northern half of Thailand and were so glad that we spent time exploring those areas especially because Lampang and Sukhothai were high on charm and low on tourists.

Indispensable item/gear: A sturdy, comfortable pair of sandals.  We traipsed in and out of temples every single day which meant that we were constantly removing and replacing our shoes.

Best food: The amazing meal we cooked at Asia Scenic Cooking Class in Chiang Mai.

Worst food: The "century egg," a raw egg buried in salt, ash, and clay for several months.  When it comes out, the white is a translucent dark brown and the yolk is a creamy putrescent green.  It smells like sulphur and tastes odd, to say the least.  Neither of us were fans.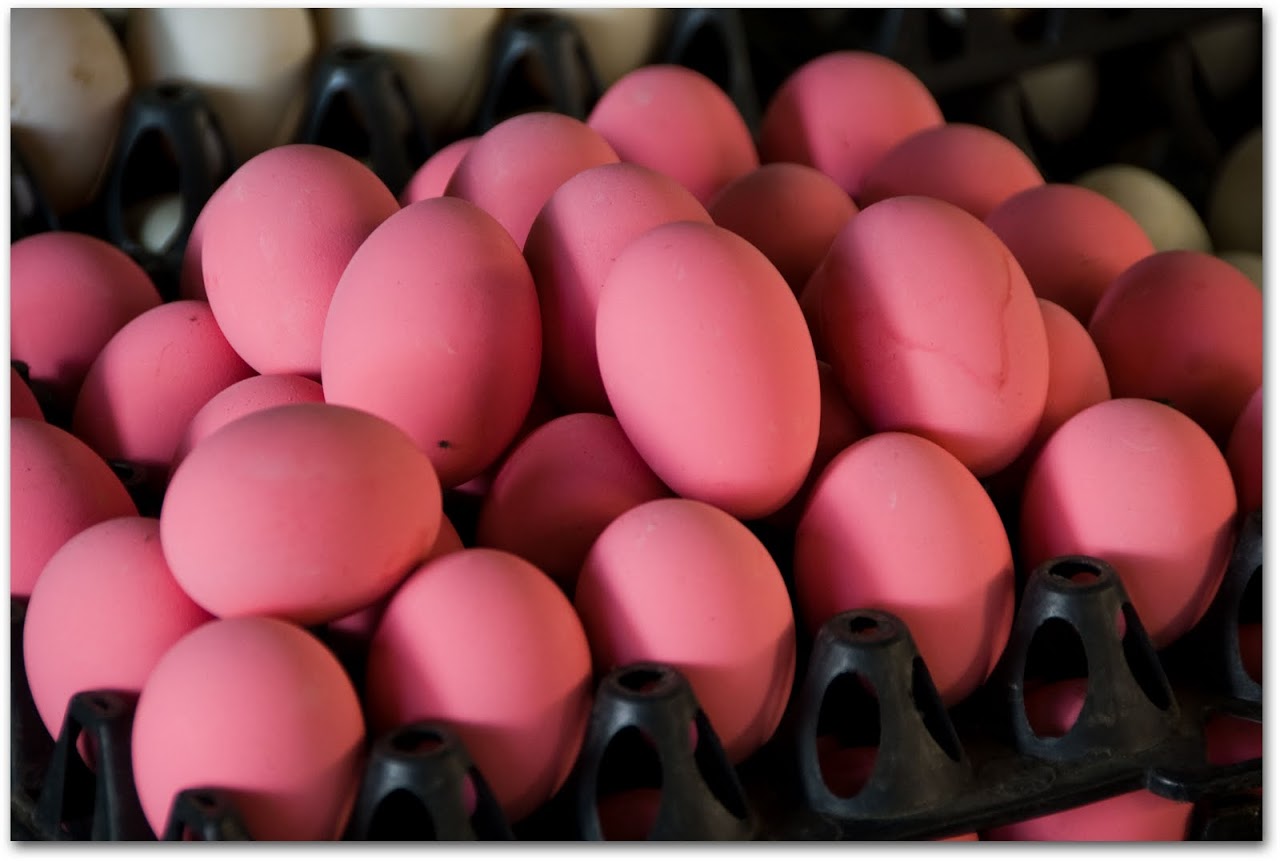 Century eggs at the market
Our favorite part of Thailand: The food culture.  Every morning, the streets opened up, petite ladies set the woks ablaze, and the aroma of stir fries and satays took over the cities, the towns, and the villages.  Pyramids and piles of ruby strawberries, sunshine pineapple, and fuchsia dragonfruit graced the sidewalks and street stalls.  From morning to night, we did as the Thai people do, and ate until we could eat no more.

The best deal: Scuba Diving Course at Buddha View Dive Resort in Koh Tao.  Due to intense competition on Koh Tao, getting scuba certified is incredibly inexpensive, at a mere $290 USD per person, which includes free (or reduced rates) on lodging.

Best new experience: Bathing, riding, and feeding the beautiful elephants at Patara Elephant Farm .

Worst new experience: Dealing with the constant hassle of "stupid tourists" in Bangkok and the southern parts of Thailand.


The must see attraction: The Chiang Mai and Lampang weekend markets.  The food, the colors, the people, the $5 USD foot massages . . . what's not to like?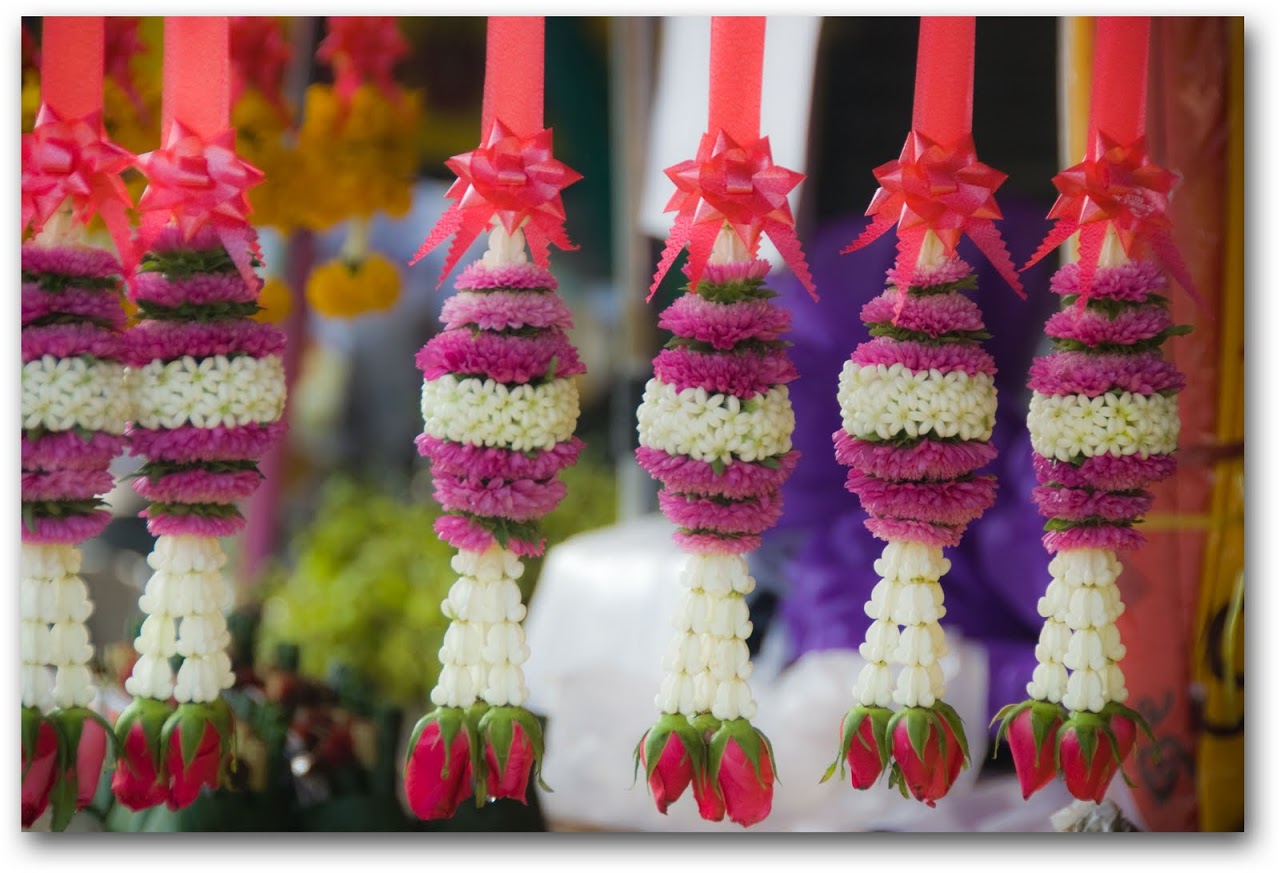 Bangkok flower market
Most overhyped attraction: Bangkok street food.  Everyone raves over Bangkok street food but we weren't impressed.  The quality of produce and fruits were not nearly as good as in the north and many of the stands were not as clean as those in northern Thailand.

Best city: I vote for Lampang because I loved its untouristed charm while Patrick votes for Chiang Mai because he preferred the many activities and markets in that city.

Worst city: Bangkok .  It just wasn't for us.

The people: We considered writing a post titled "Smiling: Thailand's National Pasttime."  The Thai people come pretty close to matching Southerners for hospitality and politeness (assuming that you don't do something offensive , in which case you will be treated like a leper.)  We felt welcomed throughout our stay.

Best surprise: The excellent transportation network throughout Thailand.  Buses were efficient, organized, air conditioned, and clean.  The worst bus that we took was a "tourist class" bus aimed at Westerners from Bangkok to Koh Tao because the smell of the toilet seeped through the entire bus and the air conditioning barely worked.  We recommend avoiding tourist buses and, instead, taking the 2nd Class A/C private or government buses because they are cheaper and cleaner.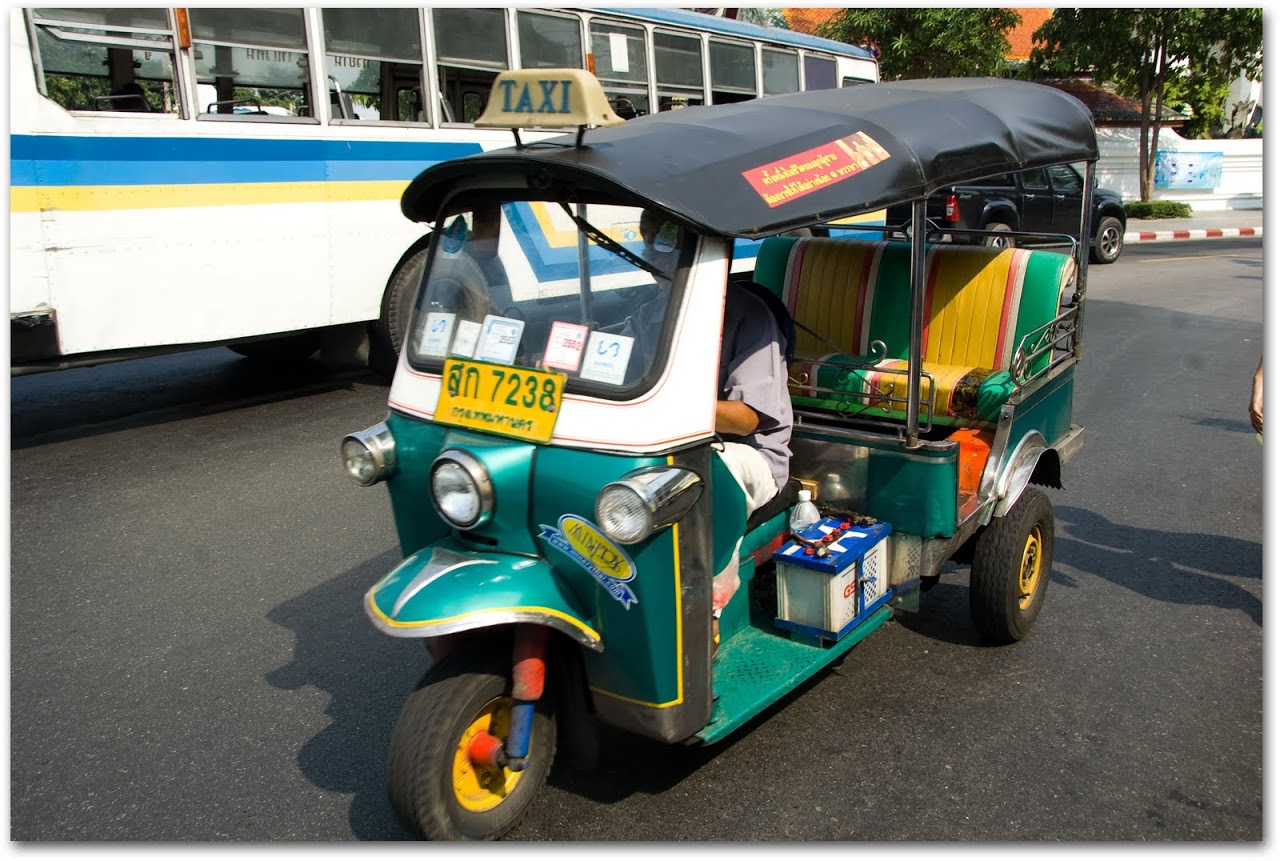 Tuk-tuk and bus
B iggest disappointment: The quality of diving at Koh Tao .  Though we loved Buddha View Dive School and our instructors, water clarity was poor, the coral was a dingy brown, and the fish were nice but not spectacular.  In comparison to the snorkeling we have done in the Caribbean and Hawaii , Koh Tao just didn't cut it.

Language lesson: sawasdee ka = hello; k orp koon ka/krup = thank you; ka = used to finish a sentence or as acknowledgement, similar to saying okay; pad see ew = fried noodles, found on literally every street corner, made with pork, chicken, or tofu.

The big test, would we come back: Maybe in a while but we do not feel a pressing need to return as we have in Italy and New Zealand .  One month was enough to see a lot of Thailand and, if we did return, we would spend a week in the northeast to visit the Golden Triangle and a week on a live-aboard in the Similan Islands, one of the best dive sites in the world.

And, now we're off to: Cambodia!  We are going to spend three weeks exploring Angkor, Pnomh Penh, and as many villages as we can fit into our schedule.