View of Christchurch flowers last year
"Sydney?," the gap-toothed, sun-blistered Kiwi asked me as he loaded his taxi with our luggage.  "Too bad.  Nothin's better there.  Not enough fresh air."  He shook his head, regretting our departure from New Zealand, convinced that nowhere could be more beautiful than the Land of the Long White Cloud.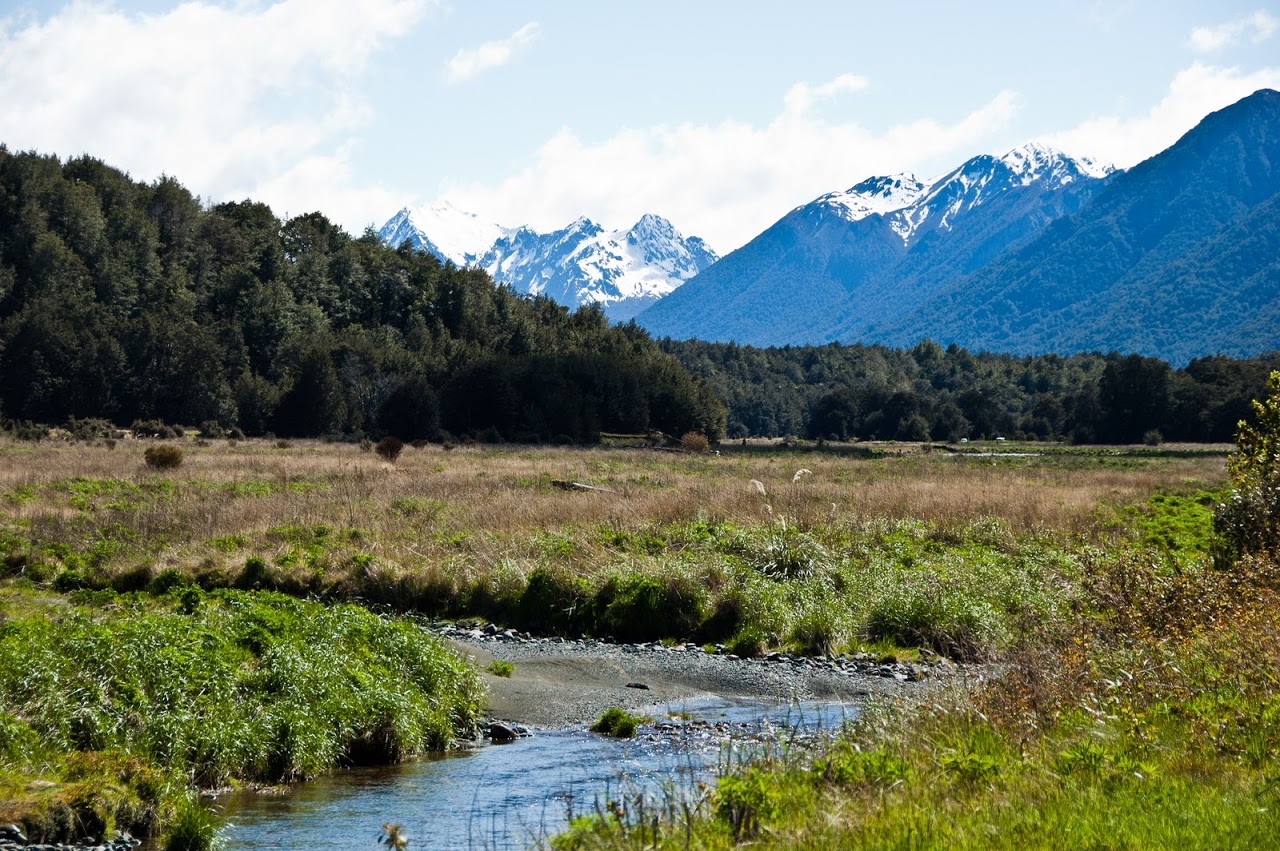 A random point where we stopped driving, got out of the car, and ogled
When we planned our trip to New Zealand 18 months ago, we knew it would be beautiful; after all, like nearly every other living being on the planet, we had seen Lord of the Rings .  We expected green fields, cliffs, and rollicking ocean waves.  We knew there would be sheep and we knew there would be adventure sports.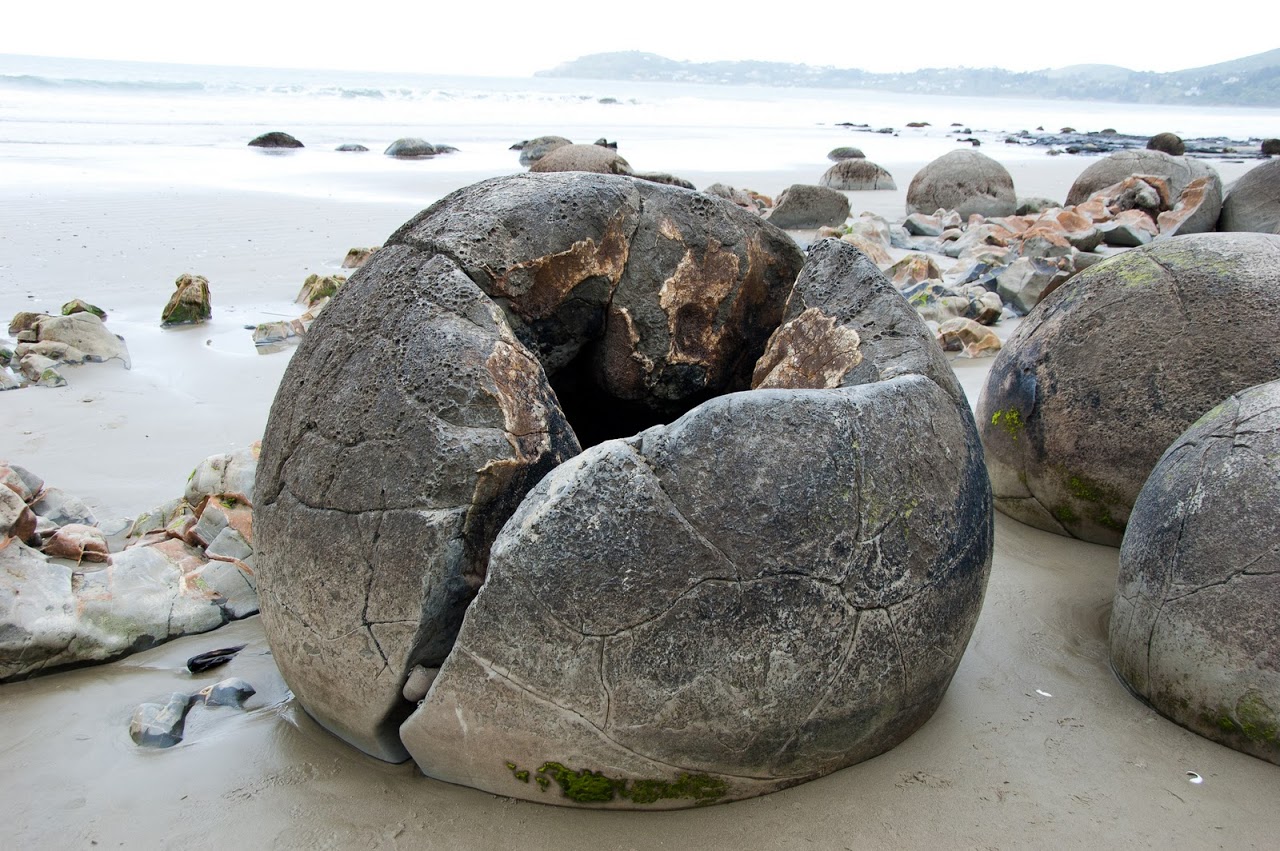 Moeraki boulders
We did not account for the pride of New Zealanders in their country.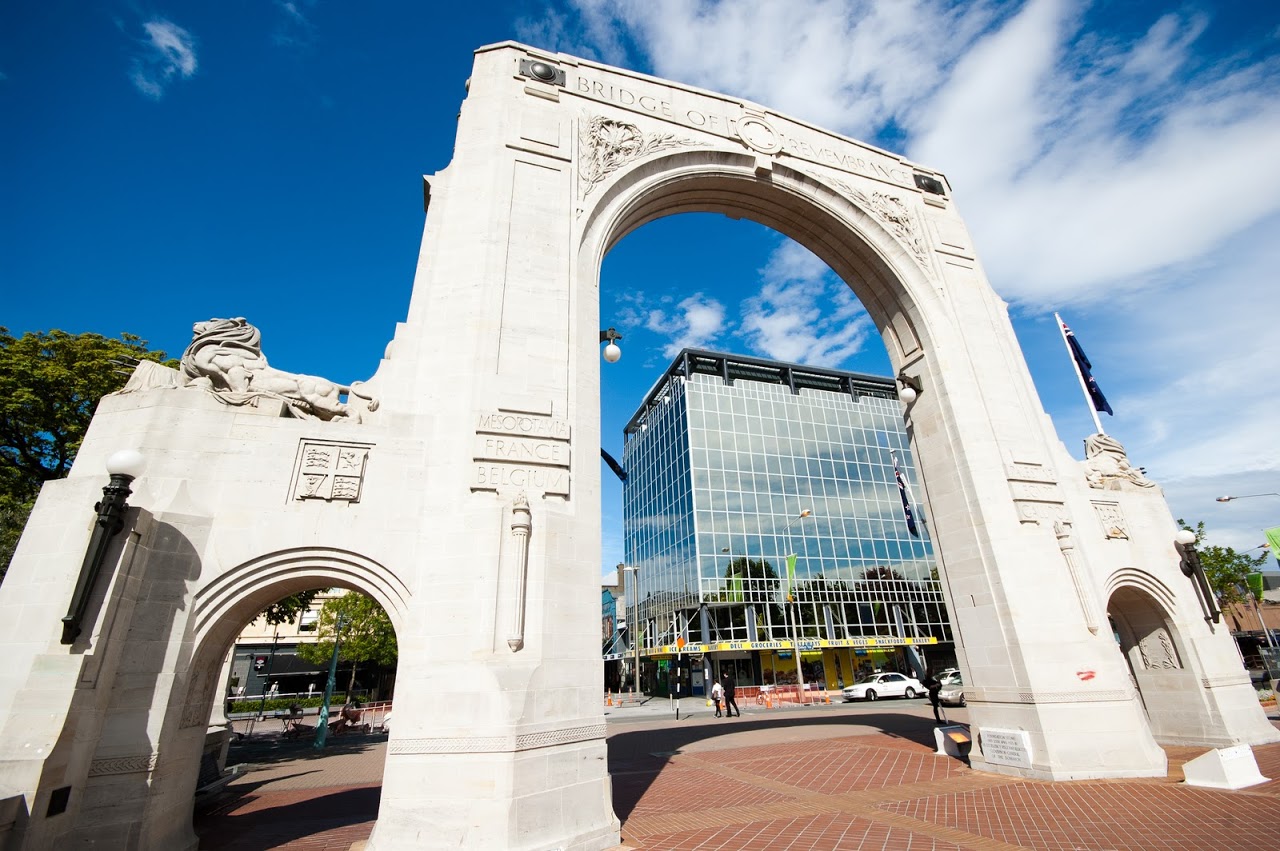 Christchurch last year
Last month, as you know, Christchurch suffered a devastating earthquake and, quick to action, Kiwi travel bloggers organized Blog4NZ , a community project intending to highlight travel bloggers' favorite spots, activities, adventures, and food of New Zealand to encourage tourism to that country.  Since I heard about this project, the words foremost in my thoughts have been the pride in which New Zealanders place in their country.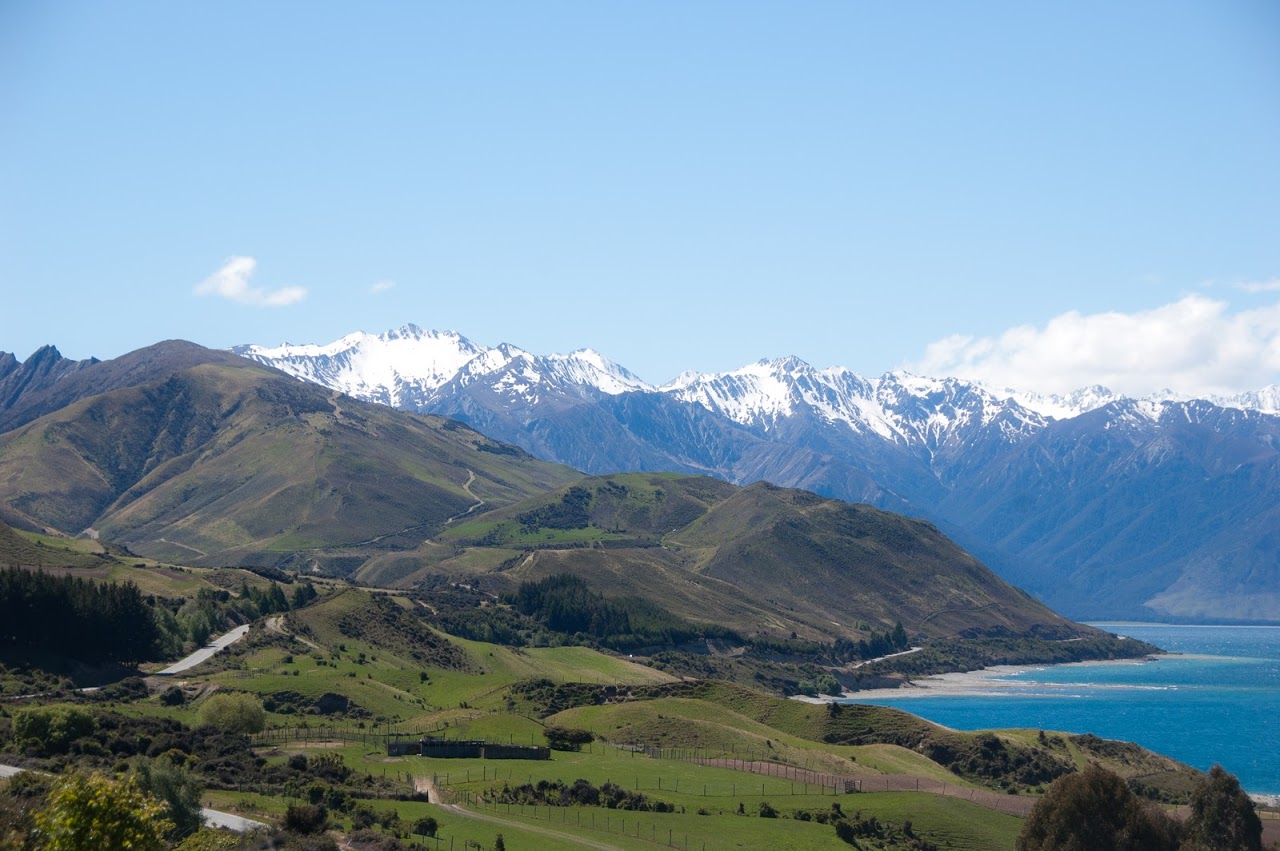 Another spot where we stopped by the side of the road and took pictures
We heard over and over again while we were there, "It's a little country.  But, it's the best."  We sat patiently through many a speech about the glory of the All Blacks.  We listened to Kiwis complain about water (yes, water) everywhere else in the world, because their water tastes the best of anywhere, they said.  (Actually, on that point, we don't disagree with them.  Their water is really darn good because it is pure and mountain-fed.)
Yellow-eyed penguin
That pride is apparent everywhere but, most notably, in the tourism industry itself.  New Zealand's tourism industry is a reflection of the respect and inventiveness Kiwis share for their country.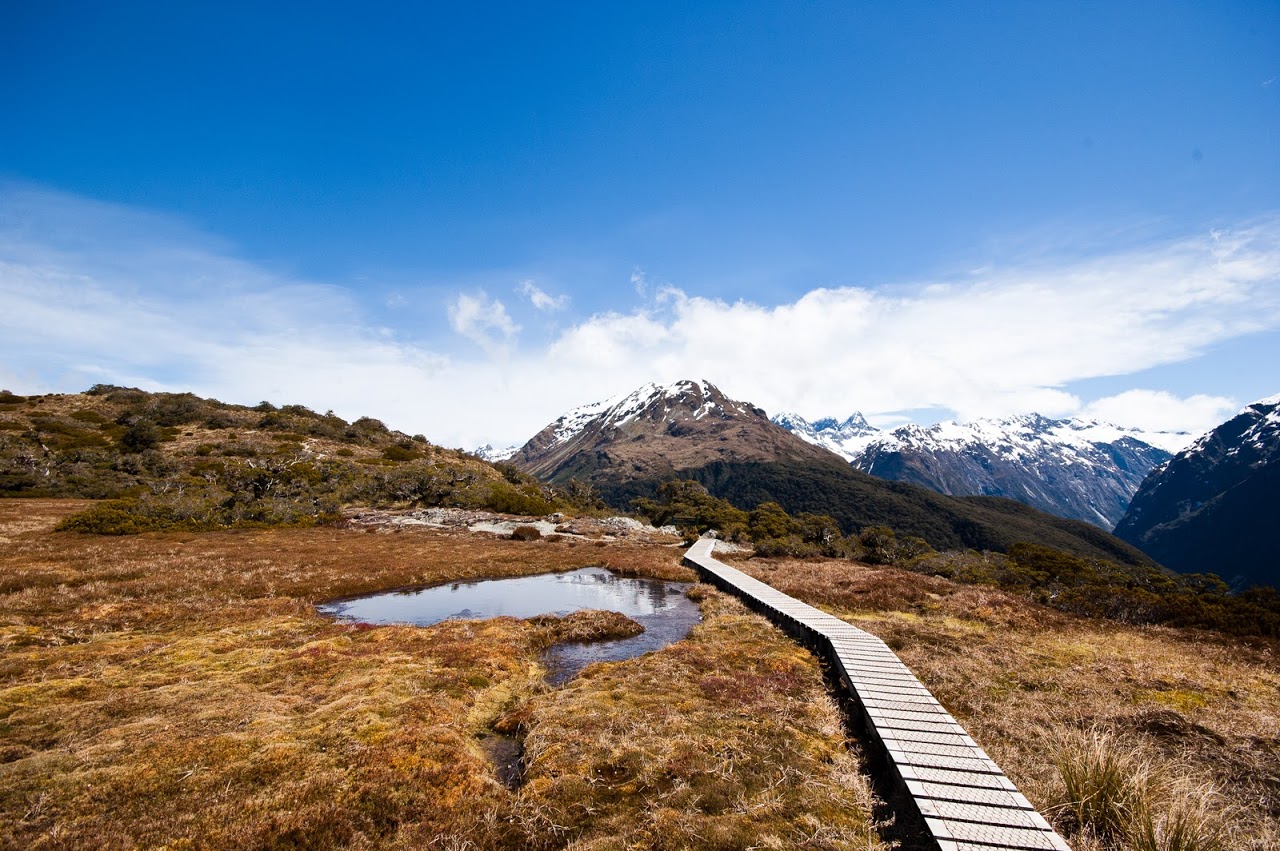 The Key Summit hike at Milford Sound
The stunning natural parks, hikes, and reserves remain that way because littering is next to a sin.  On the weekends, the New Zealanders flee their cities and hike through their natural parks , thinking nothing of multi-day Great Walks, part of the national pasttime of tramping.  A "short walk" in New Zealanders' parlance is, after all, a 30-minute longer walk than in the United States.
Fox Glacier
Adventure sports ---- canyon swinging , bungy jumping, Zorbing, and glacier hiking ---- are offered to the tourists as a laid-back alternative to the wild activities in which many Kiwis take part; our glacier hiking guide jogged up and down the glaciers when he wasn't carving out the ice stairs for us cossetted tourists and, in the spring, thrilled in white-water kayaking.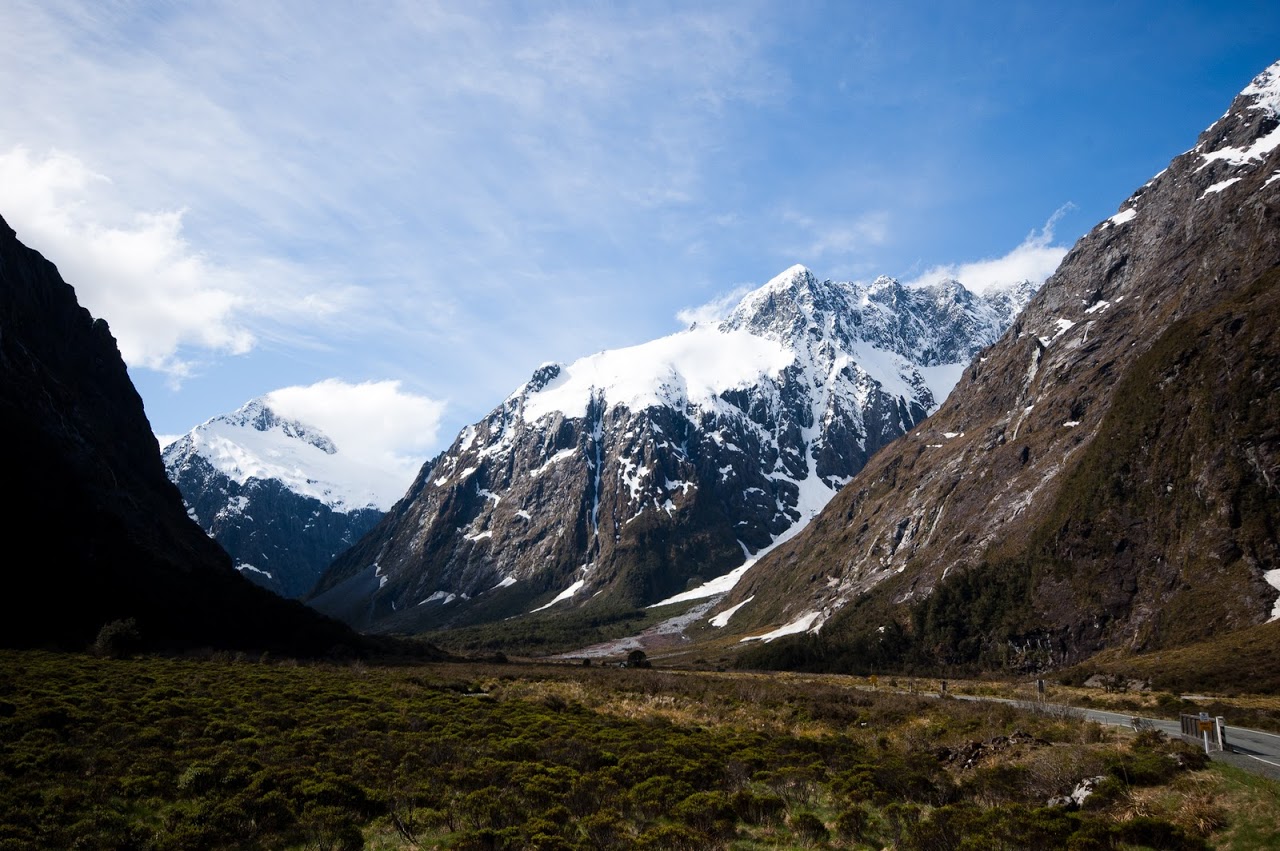 Drive to Milford Sound
When we spoke to the people of Maori heritage , though they continued to hope and request certain accomodations and reparations, they took pride that their culture lived on in the schooling of the nation's children which requires teaching the Maori language to all Kiwis.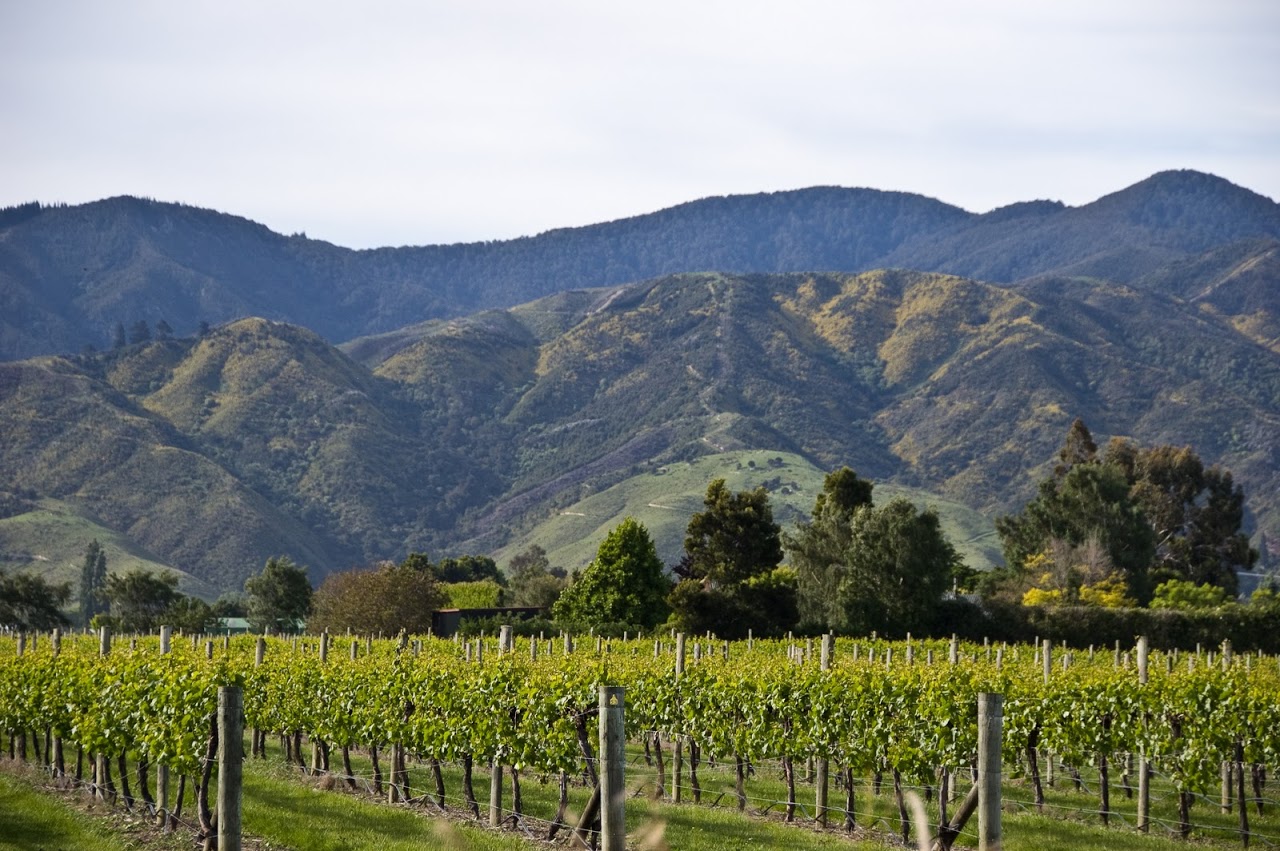 Marlborough wines
Forty years ago, when French and Italian wineries were considered to produce the only wines suitable for drinking, an upstart winery began producing wines in the Marlborough region .  Today, New Zealand produces what is widely considered to be the best Sauvignon Blanc in the world.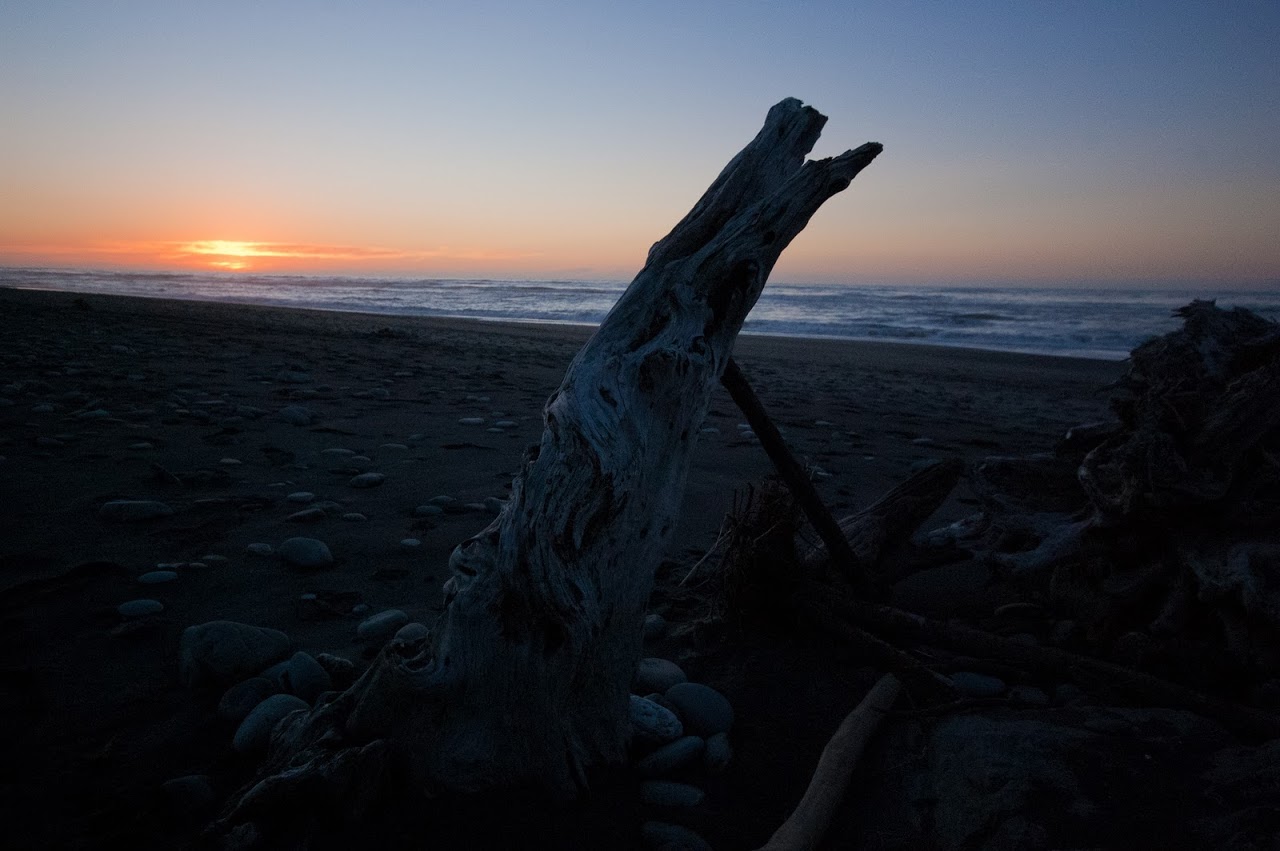 Hokitika beaches
Pride . . . . pride can be a bad thing, a sin that leaves us committing so many others, and one that we should avoid in ourselves.  But, pride in a country can lead to beautiful, bountiful successes that results in something better for the nation as a whole.  It is that same pride that allowed New Zealanders to work together and recover from a devastating disaster.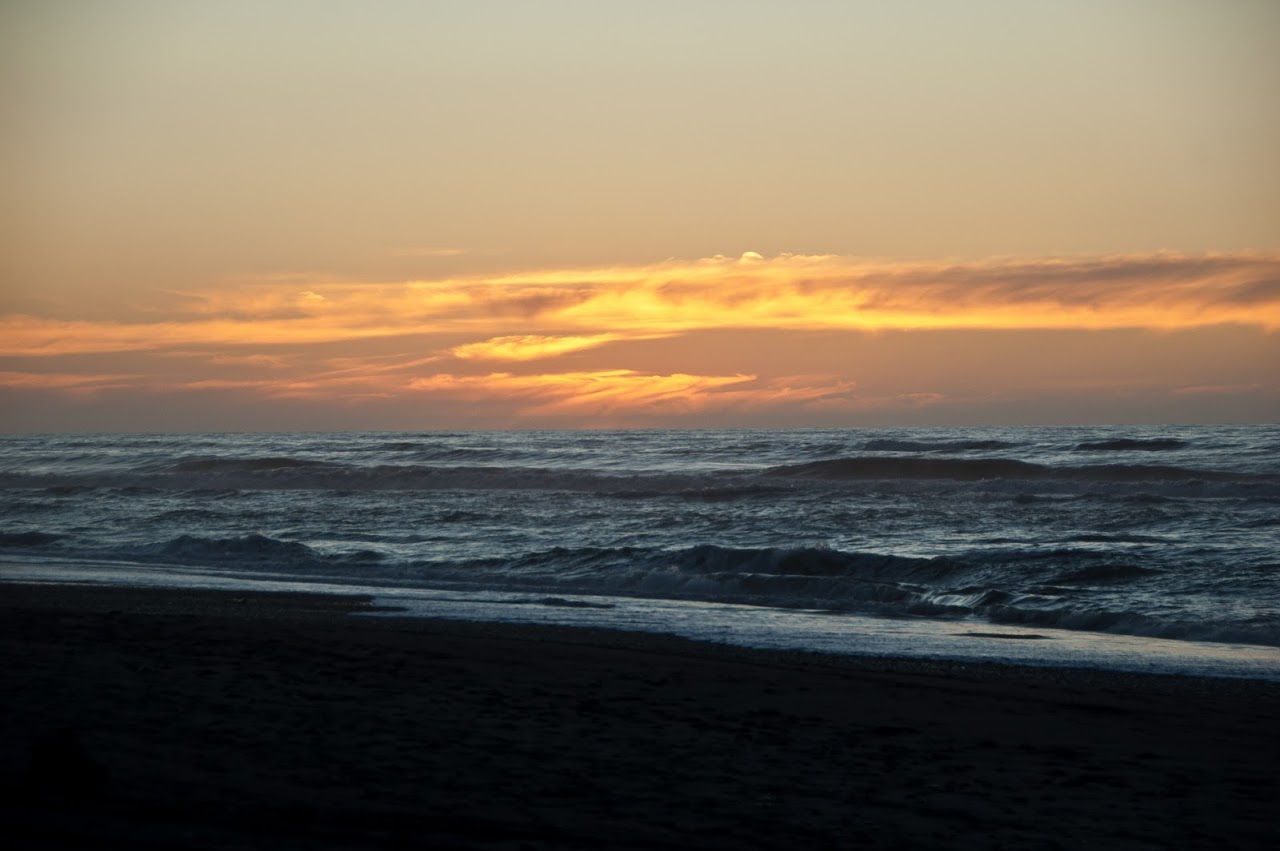 Sunset at Hokitika
If you are planning on visiting New Zealand, we hope that you won't be put off by last month's earthquake.  New Zealand is open for business.
*Read more of the #Blog4NZ posts at their Facebook Fan page . [And, if you're wondering why this is supporting New Zealand given all that is happening in Japan right now, I expect that once Japan recovers more, we will be participating in something similar.]