about
We are Akila and Patrick. Our minds (and waistlines) expand as we travel, cook, and eat our way around the world with our two dogs.
Our travels inspire our cooking. Join our feast around the world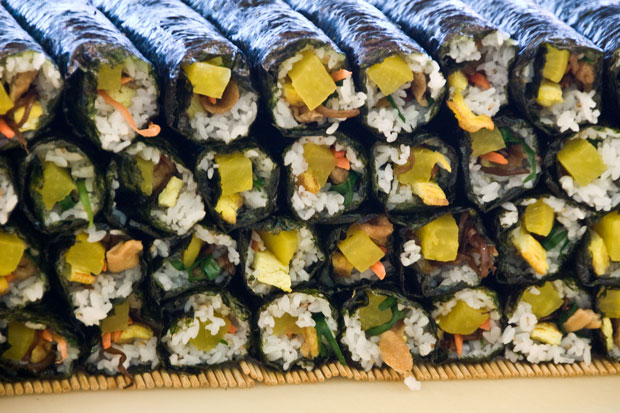 the transnational fast food theorem
The deliciousness of chain restaurants is inversely related to the distance from its home location. South Korea was our proof.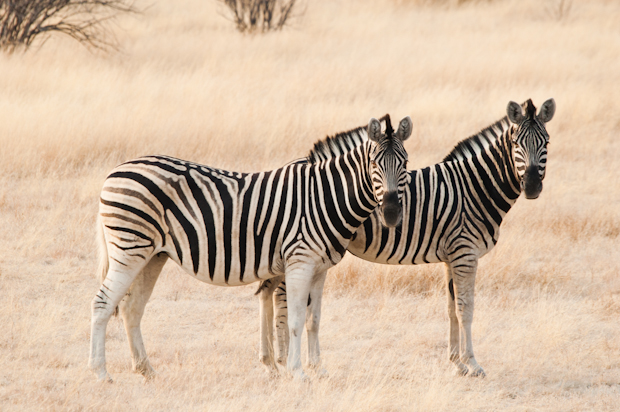 down by the watering hole
The ups and downs of finding wildlife at Etosha's watering holes.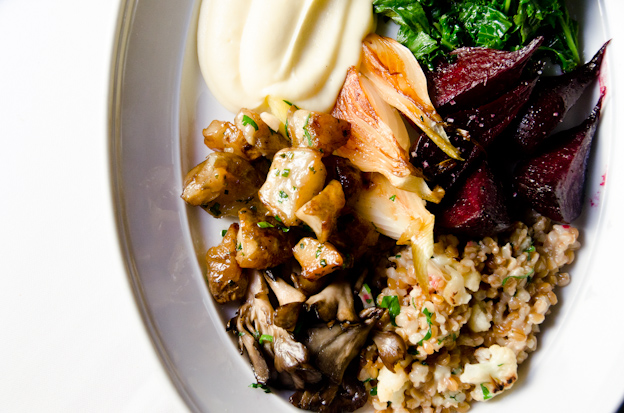 fig charleston
One of the best meals we have had in the last year.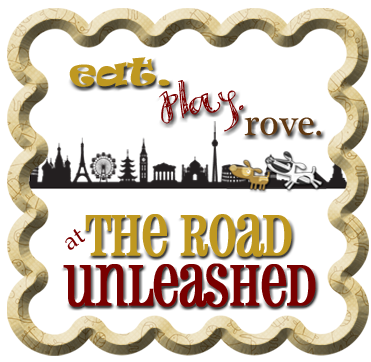 Five Random Links from our Blogroll :

Former Chef
Dorie Greenspan
MyKugelhopf
Travel Writers Exchange
GQTrippin
July 21, 2009

I know what you're thinking because I have thought it too: I am quitting my job to travel round the world , my favorite shoes are comfortable, worn-in Birkenstocks , and I make granola.  The thing is, despite the fact that I am forty years too late for Flower Power, I love granola.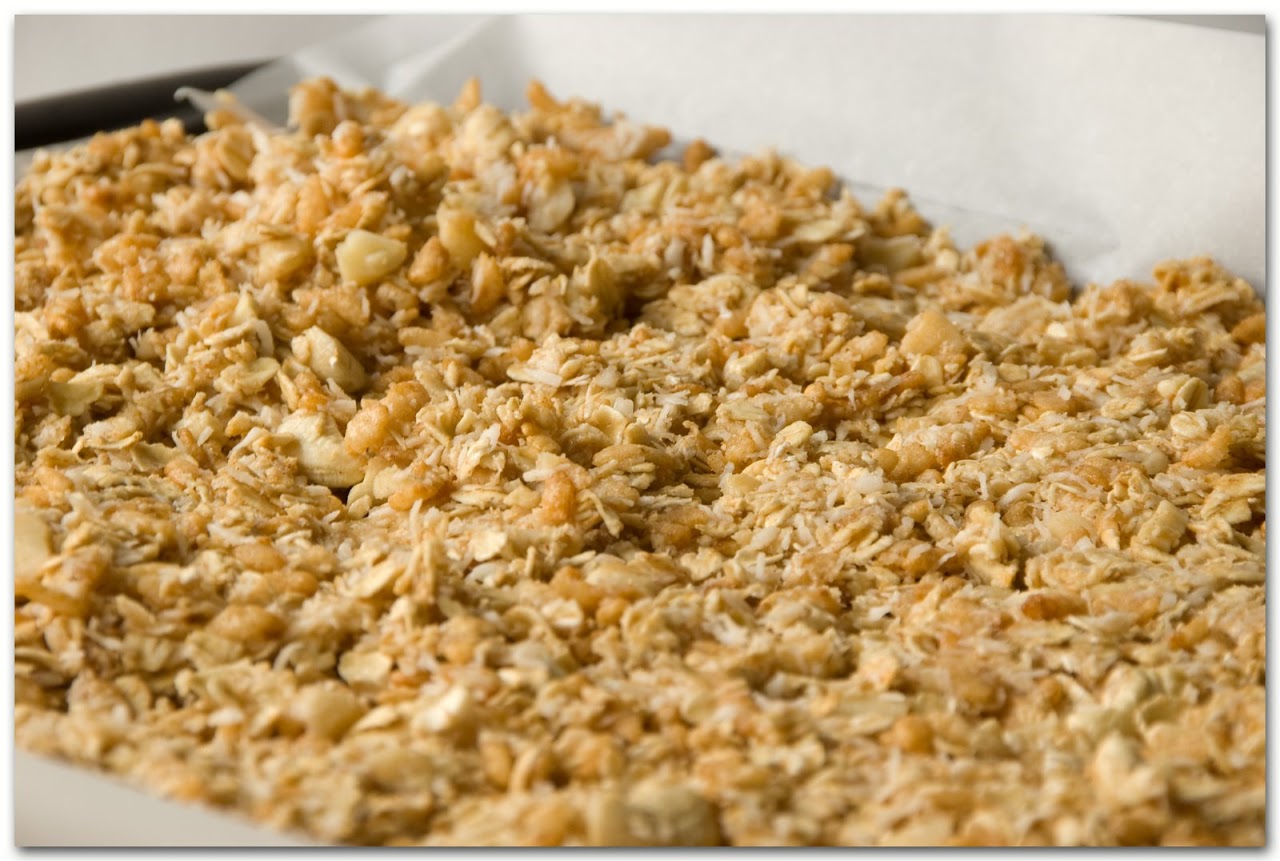 We like our granola clumpy and crisp, slightly sweet, and chock full of nuts and dried fruits.  And, granola should be healthy --- not full of fat or sugar --- like the stuff sold in the grocery store.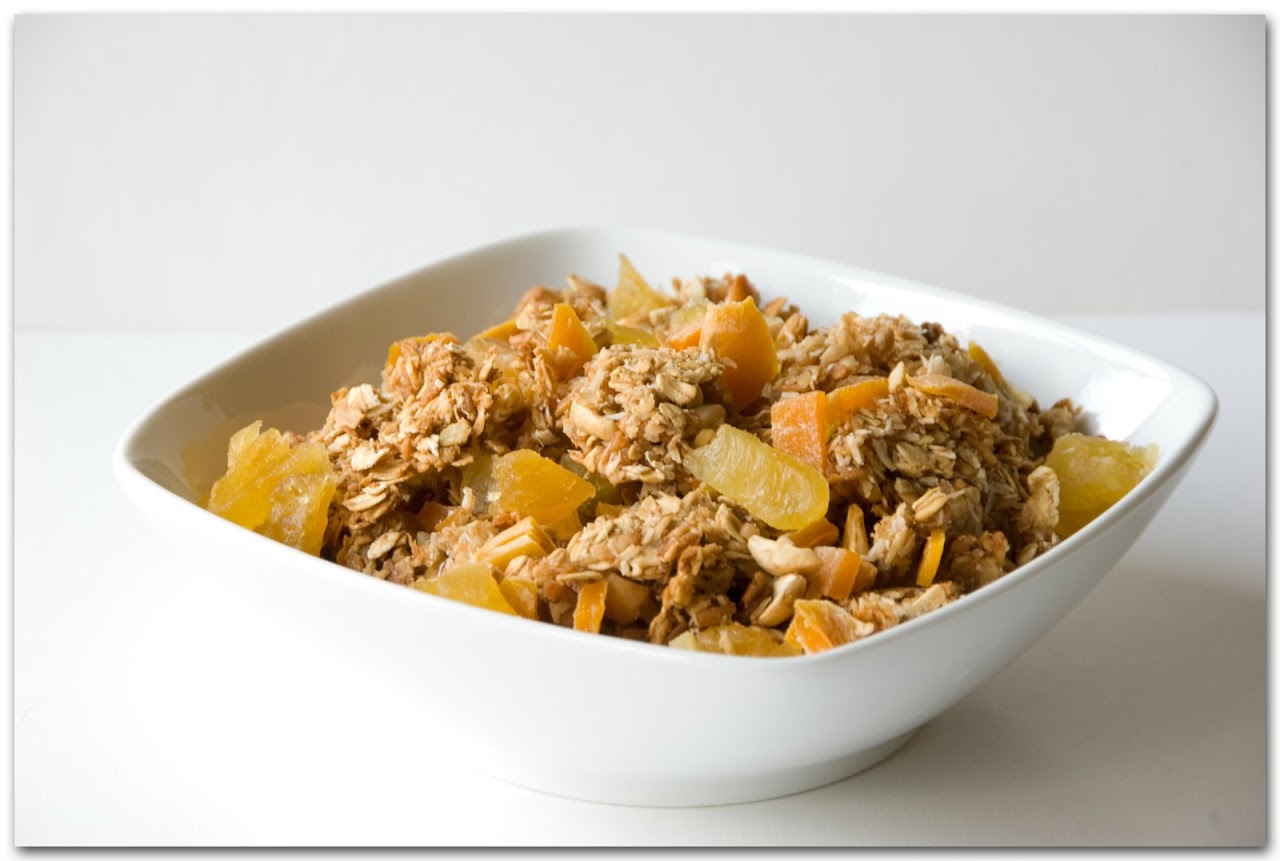 Getting rid of fat in granola solves two problems: it helps the granola bunch up together and it keeps my waistline from getting bunchy.  Oil and butter cause the oats to fall apart and the granola doesn't form into nice, tight little clusters (which is perfectly fine if you like that type of granola).  Using applesauce results in bite-size clumps that crunch on the outside and are just a little soft on the inside.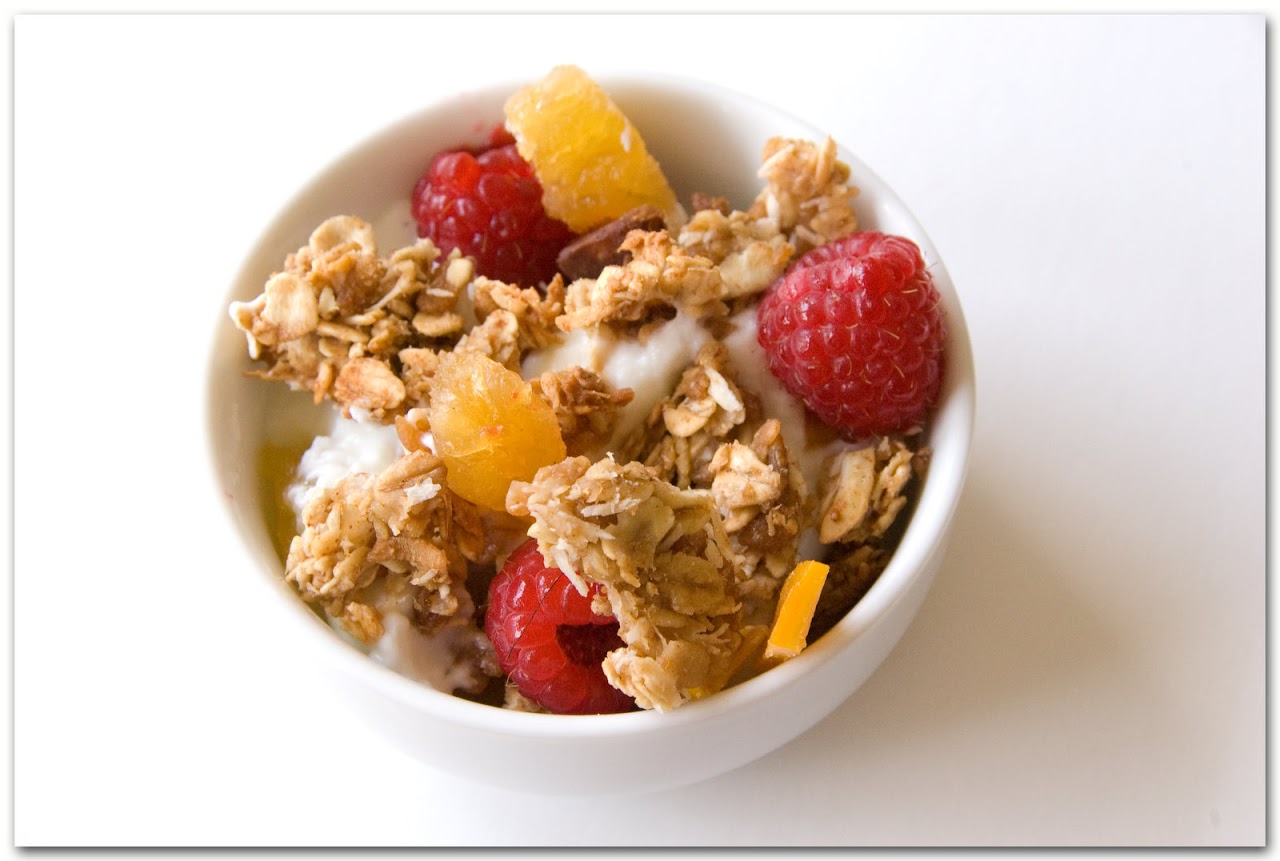 This version is inspired by the flavors of Maui .  Coconut, cinnamon, ginger, nutmeg, and a hint of agave nectar infuse the oats and brown rice cereal and golden nuts and plump dried fruit flow through the granola.  We top this with raspberries, plain fat-free yogurt, a drizzle of light agave nectar, and--- if we're lucky enough to find it ---juicy sweet mango, for breakfast, dessert, or an oh-what-the-heck-I-want-granola snack.
Tropical Granola
Adapted from Coconut Almond Granola, by Nicole at Baking Bites
Time: 1 hour
Serves: 8 to 10 [I suggest making the whole batch.]
Ingredients
3 1/2 cups rolled oats
2 1/2 cups crispy brown rice cereal
1 1/2 tsp ground cinnamon
1 teaspoon ground ginger
1/2 teaspoon grated nutmeg (preferably fresh grated)
3/4 teaspoon salt
1/2 cup dark agave nectar
1 tablespoon honey (or maple syrup)
1 1/4 cups sugar-free apple sauce
1 teaspoon vanilla extract
1 1/2 cups shredded unsweetened coconut (You can find unsweetened shredded coconut in natural foods stores)
1/2 cup macadamia nuts, chopped
1/2 cup cashew nuts, chopped
1 1/2 cups dried pineapple and mango, chopped
Directions
1.  Preheat the oven to 325F and line a large baking sheet with parchment paper.  [I use a jelly roll pan.]
2.  In a large bowl, combine oats, crispy brown rice cereal, and spices.
3.  In a medium bowl, whisk together agave nectar, honey, apple sauce, and vanilla extract.
4.  Pour wet ingredients into dry ingredients along with shredded coconut and nuts and stir to combine. Spread on prepared baking sheet(s) in an even layer.
5.  Bake for 30 minutes then turn over the granola carefully using a large wide spatula.  [Don't worry if the granola splits apart when you turn it over.]  Bake for an additional 15 minutes, until crisp and golden. Depending on the size of your baking sheet, the center might not be fully dried if your granola layer is thick, so if necessary remove the edges of the cooked granola to a cooling rack and let the rest cook for another 10-15 minutes until done.
6.  Cool on pan or on a wire rack.
7.  Break cooled granola apart into bite-size clumps and mix in chopped pineapple and mango.
I follow Deb's tip at the Smitten Kitchen and store the granola in an air-tight container in the freezer.  Deb says this keeps the granola crispy and crunchy indefinitely.  I wouldn't know because I have never had a batch last longer than a week in my house.