about
We are Akila and Patrick. Our minds (and waistlines) expand as we travel, cook, and eat our way around the world with our two dogs.
Our travels inspire our cooking. Join our feast around the world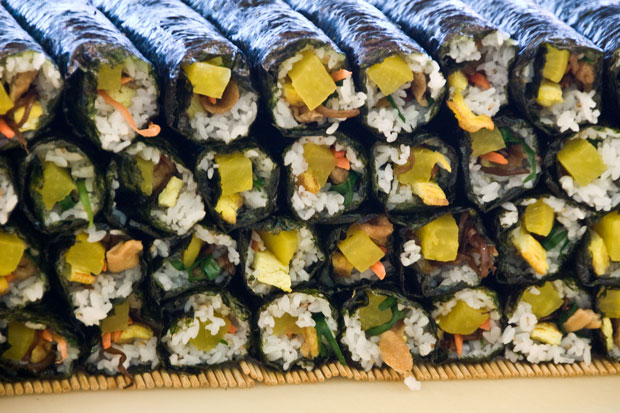 the transnational fast food theorem
The deliciousness of chain restaurants is inversely related to the distance from its home location. South Korea was our proof.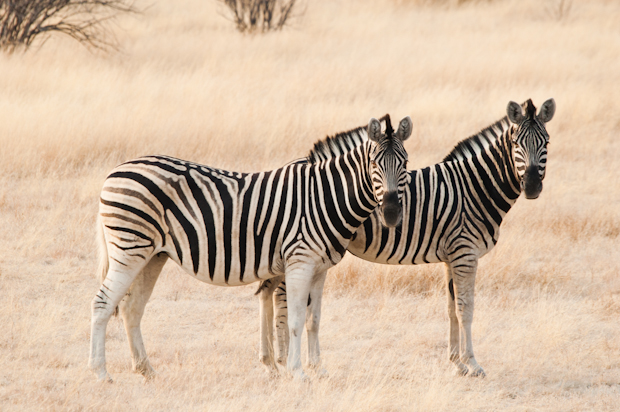 down by the watering hole
The ups and downs of finding wildlife at Etosha's watering holes.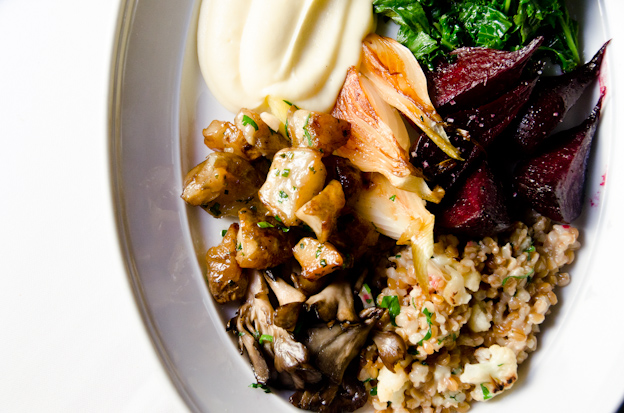 fig charleston
One of the best meals we have had in the last year.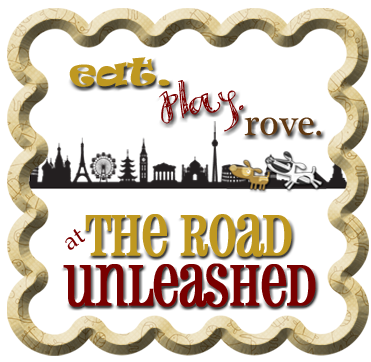 Five Random Links from our Blogroll :

Almost Fearless
Bacon is Magic
Y Travel Blog
A Travel Around the World
Gourmet Traveler 88
July 30, 2009

Last time, we talked about how to make pizza dough .  Now, we're back to grill this baby.  There are three tricks to grilling pizza: (1) as the Boy Scouts say, be prepared; (2) monitor the grill temperature carefully; and (3) work quickly.

Step 1: Be prepared.
Prepare the dough. One hour before you are ready to make your pizza, take the pizza dough out of the refrigerator and bring it to room temperature.
Prepare your grill. When you're ready to make the pizza, scrape up any bits of burned pieces on your grill and get it as clean as you can.  Now, soak a rag in a small amount of canola oil and rub it over the grill grates.
Next, heat your grill on one side only --- the hot side should be at approximately 650 degrees F.  We have a gas grill and heat ours to medium heat on the left.  We don't use a charcoal grill but, according to Steven Raichlen, you should create a three-zone fire, so the grill has a super-hot area, a medium-hot area, and a cool zone.  [By the way, if you own a grill and you don't own Steven Raichlen's How To Grill , we recommend that you remedy this deficiency immediately.  It is one of our most used cookbooks because the full-color pictures and step-by-step instructions are helpful whether you are a novice or expert at the grill.]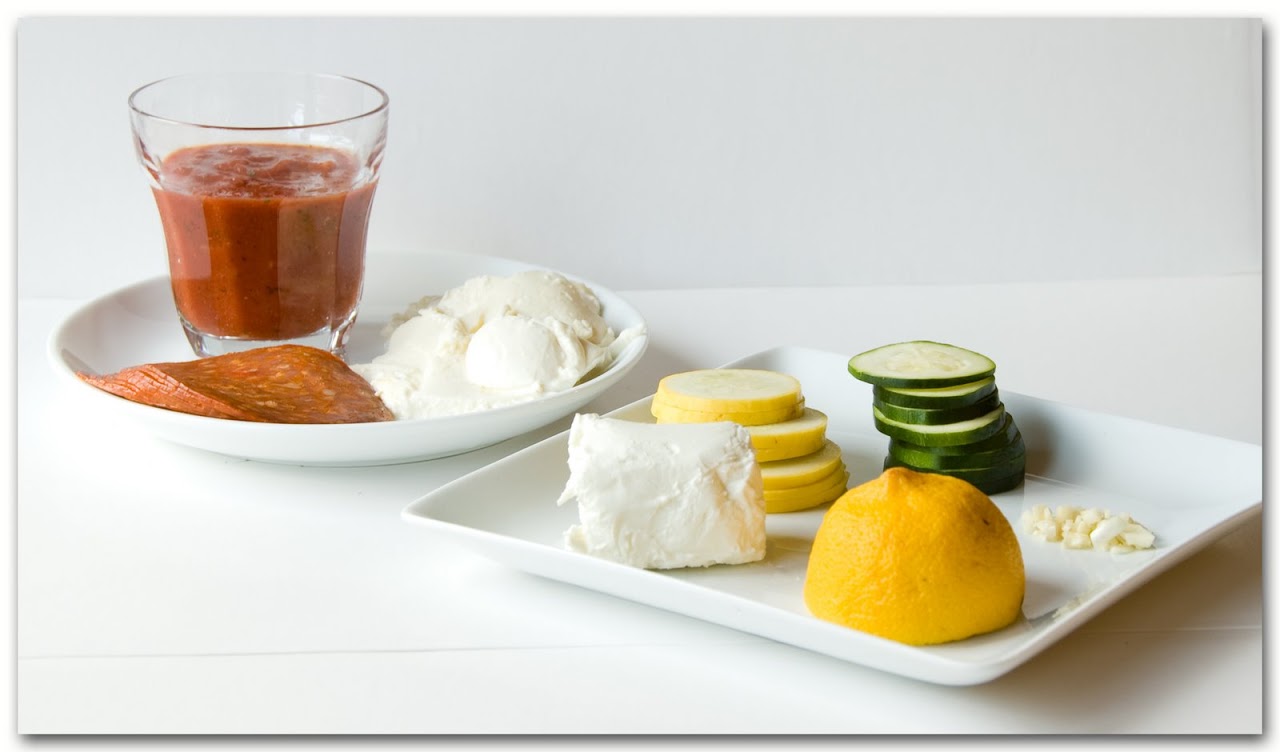 Now, prepare your toppings: Take 4 ounces of goat cheese out of the refrigerator and let it sit at room temperature.  [Note: I used 2 ounces of goat cheese because I was trying to save some calories.  Deb is right --- use 4 ounces because 2 ounces melts into crust and doesn't leave enough cheese.]  Thinly slice half a yellow squash and zucchini, thinly sliver 3 or 4 fresh basil leaves, and finely chop 1 garlic clove.  [Deb's original recipe called for yellow zucchini and green zucchini but I was only able to find yellow squash and green zucchini at my grocery store.  If you are savvy enough to own a mandoline, use that to cut your squash and zucchini; otherwise, you can just thinly slice with a knife or food processor.]  Juice 1/2 of a lemon.  Mix half of the lemon juice with the goat cheese and season with salt and pepper.
Patrick built a traditional pepperoni pizza.  For that, process 4 ounces of crushed fire-roasted tomatoes, 4 basil leaves, and 1 clove of garlic in your food processor.  Season with salt and pepper and a pinch of red pepper.  Slice one large ball of fresh mozzarella into thin slices and gather a stack of pepperoni.
When you have organized all your ingredients----and not until then----get ready to make your pizza.  Trust me, this moves fast, so make sure you have all your prep work done beforehand.
Prepare your pizza crust: Gently flatten one ball of dough (you remembered to take the dough out of the refrigerator one hour beforehand, right?).  Some people use a rolling pin to roll out the dough but we prefer to use our fingers to move the pizza dough around and around to make it larger and larger.  Heidi mentions that she likes the dough to be stretched almost-translucent thin.  We prefer ours to be a bit thicker because we found the thinner grilled pizza to have the texture of flatbread or naan.  We try to make about a 10-inch pizza with one pizza round.
Step 2: Monitor the grill temperature carefully. Brush one side of the pizza dough with olive oil.  Move the pizza dough oiled side down onto the hottest side of the grill.  We just lift the pizza dough onto the grill and try to get it straight but you could also swiftly jerk the pizza dough using the back of a cookie sheet or a pizza peel.  If your dough bunches up a little on the grill, remember Bobby McFerrin --- don't worry, be happy.  Lower the grill lid.  DO NOT move your body from the grill.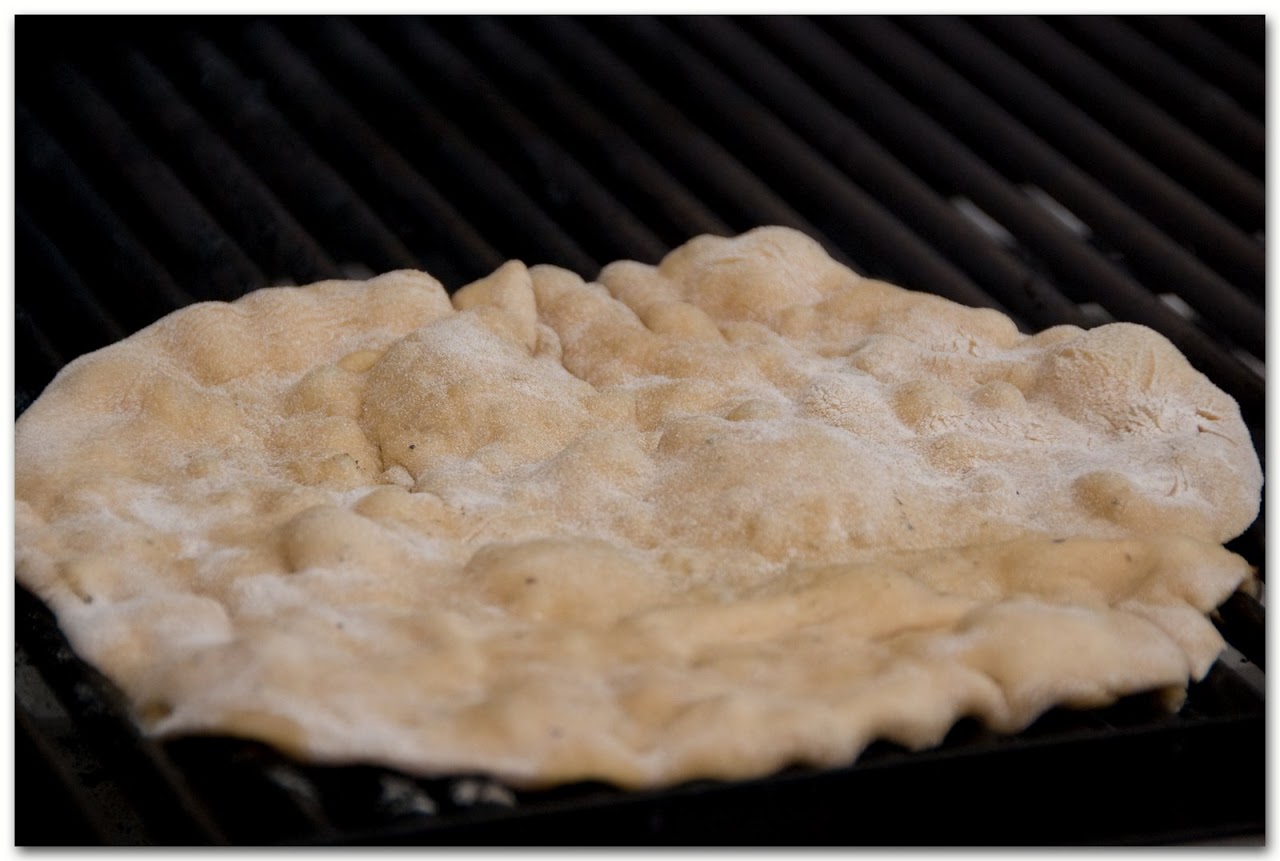 In 15 seconds, lift the grill lid and check the crust.  Once the pizza dough develops small bubbles like the picture above, brush the dough with olive oil and quickly flip the pizza dough and move it into the middle-heat zone.
Step 3: Work quickly. Slather the goat cheese mixture on pizza crust, layer the zucchini and squash slices over goat cheese mixture, and top with basil.  [As mentioned above, I did a light layer of goat cheese; I suggest laying the goat cheese on fairly thickly because the thin layer of goat cheese melted into the crust.]  Squeeze lemon juice on top of pizza.
If you are making the pepperoni pizza, slather the tomato sauce onto the pizza, layer pepperoni onto the pizza, and top with mozzarella cheese.  Move pizza onto the cool side of the grill and close the lid.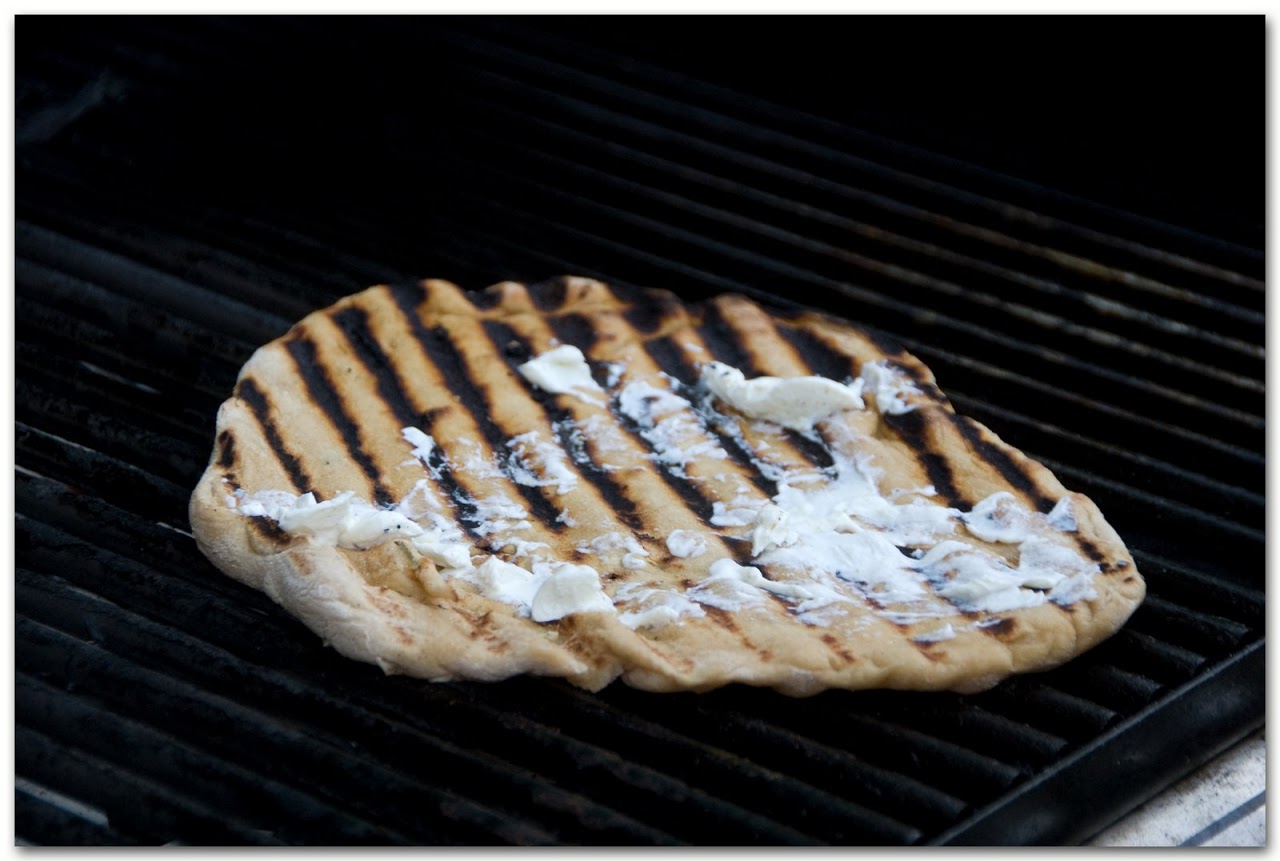 Check the pizza in three minutes.  The squash should be cooked through and beginning to crisp around the edges.  Drizzle the finished pizza with olive oil.
Now, make your next pizza going through Steps 2 and 3.  The mozzarella in the pepperoni pizza should be cooked through and bubbling.  Enjoy your masterpieces with a bottle of crisp white wine.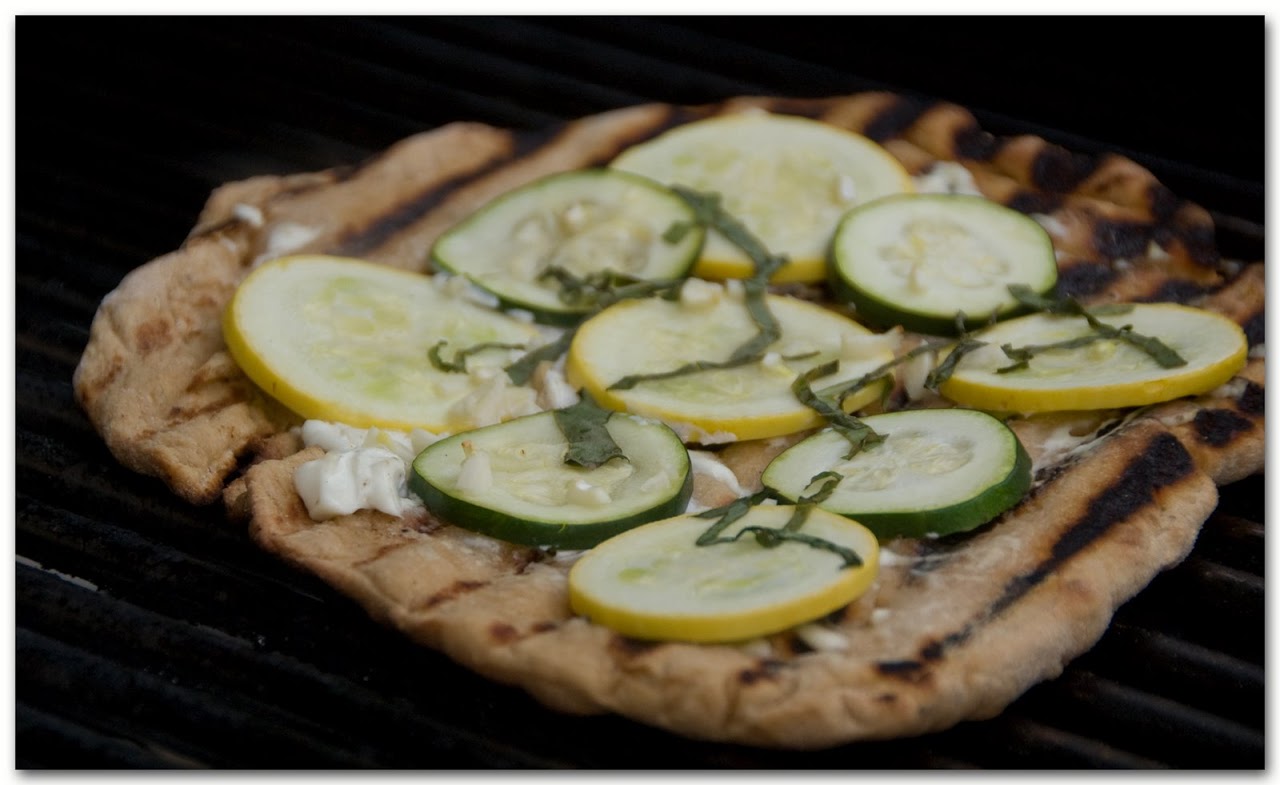 Recipe makes 2 10-inch pizzas.  Total active time: 45 minutes to make pizzas.
Recipes adapted from Heidi's White Whole Wheat Pizza Dough at 101 Cookbooks and Deb's Lemony Zucchini Goat Cheese Pizza at Smitten Kitchen .  Method of grilling pizza from Steven Raichlen's How to Grill: The Complete Illustrated Book of Barbecue Techniques, How to Grill Pizza, p. 408-13.