about
We are Akila and Patrick. Our minds (and waistlines) expand as we travel, cook, and eat our way around the world with our two dogs.
Our travels inspire our cooking. Join our feast around the world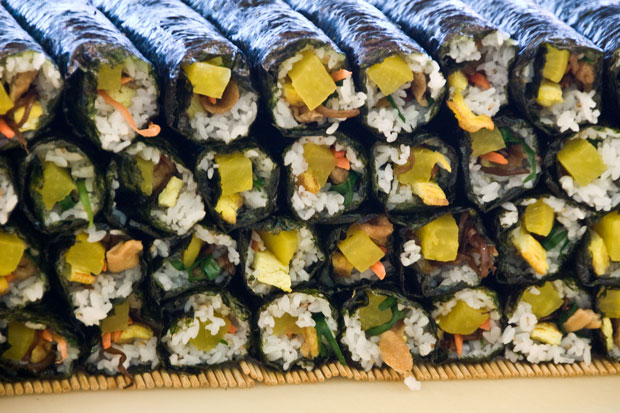 the transnational fast food theorem
The deliciousness of chain restaurants is inversely related to the distance from its home location. South Korea was our proof.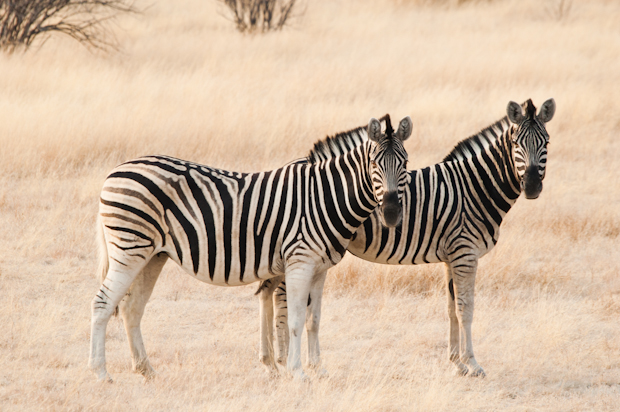 down by the watering hole
The ups and downs of finding wildlife at Etosha's watering holes.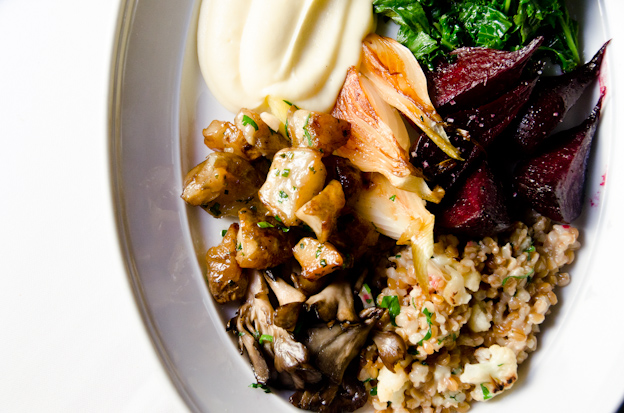 fig charleston
One of the best meals we have had in the last year.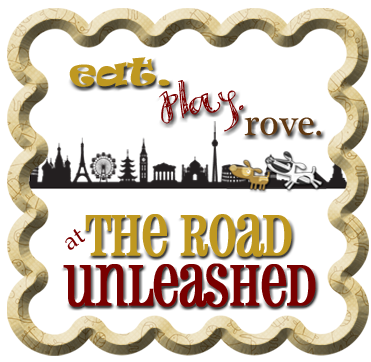 Five Random Links from our Blogroll :

Man on the Lam
Twenty-Something Travel
Camels and Chocolate
Eat Live Travel Write
Nomadic Matt's Travel Site
August 18, 2009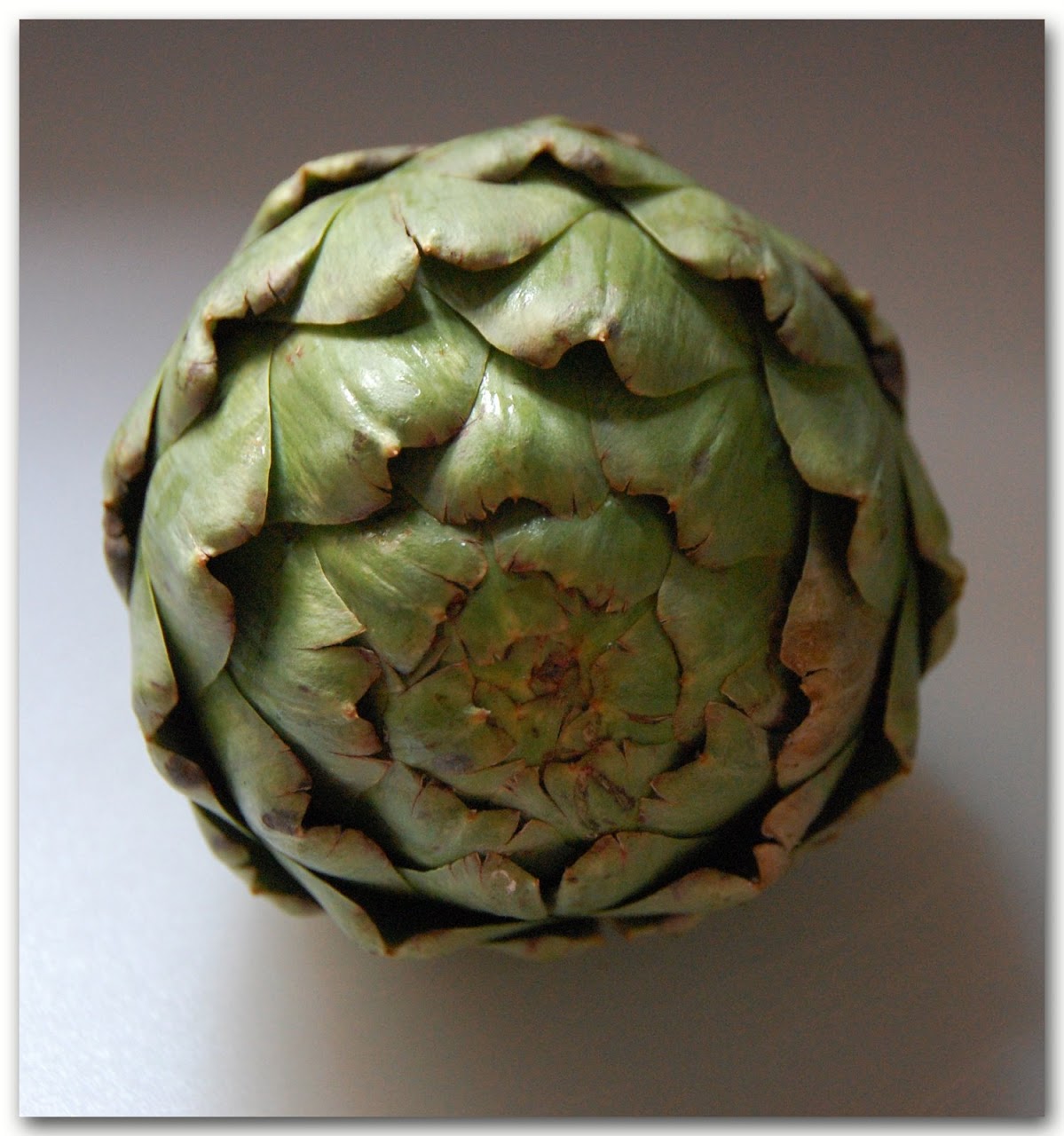 I could write odes to the majesty of the artichoke.  They are chock full of antioxidants, vitamins, and fiber, and naturally low fat.  (I read an article at the doctor's office today that eating artichokes also prevents depression but, given that I find clipping the thorny ends of the artichoke to be oddly satisfying, I think just being around artichokes brightens my mood.)  I love their vibrant green petals tinged with pink and the teeny little prickers at the tip of the leaves.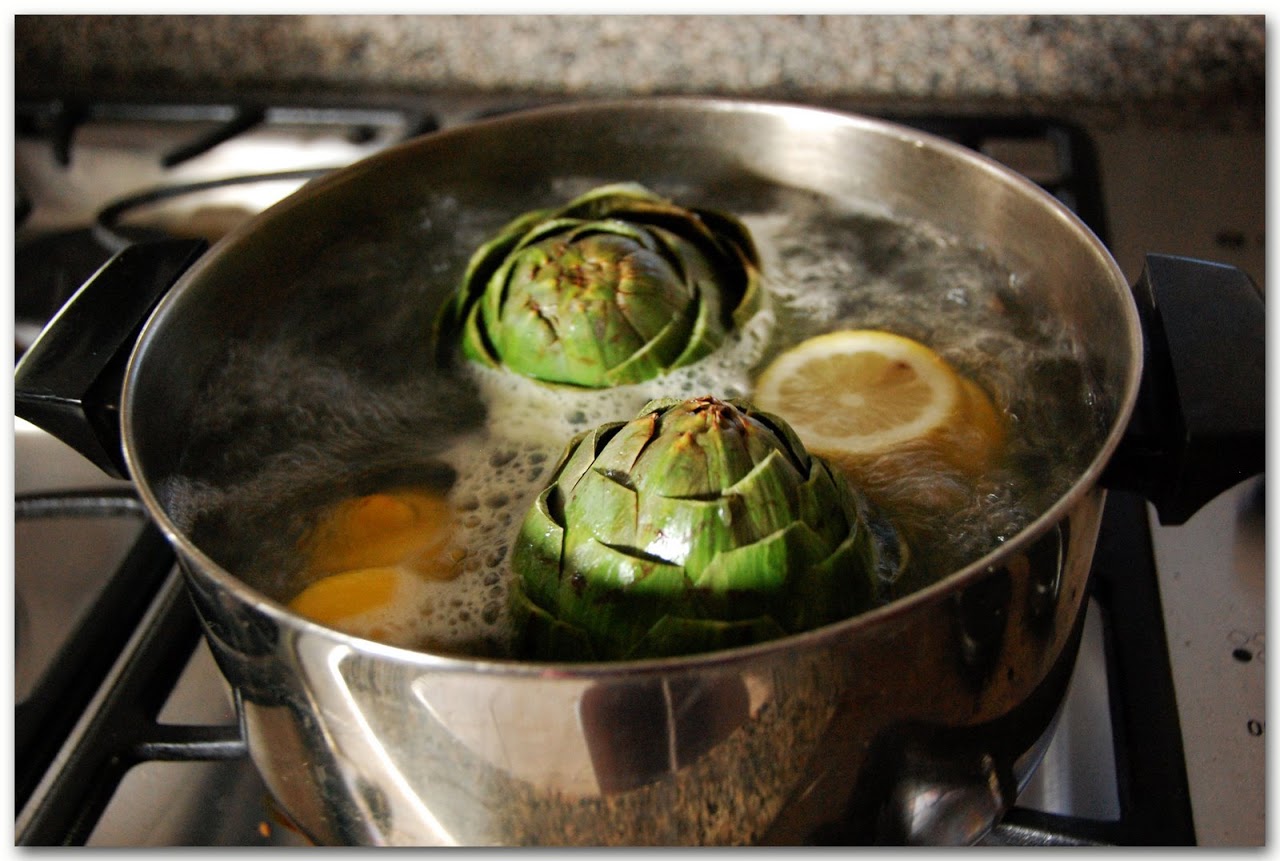 And, if there was a kindergarten for vegetables, (and if there was, then, wouldn't baby artichokes and baby squash be the cutest kids in that class?), artichokes would win the award for sharing because they contain a compound called cynarin that diminishes the bitterness and enhances the sweetness of all the other foods you are eating with the artichoke.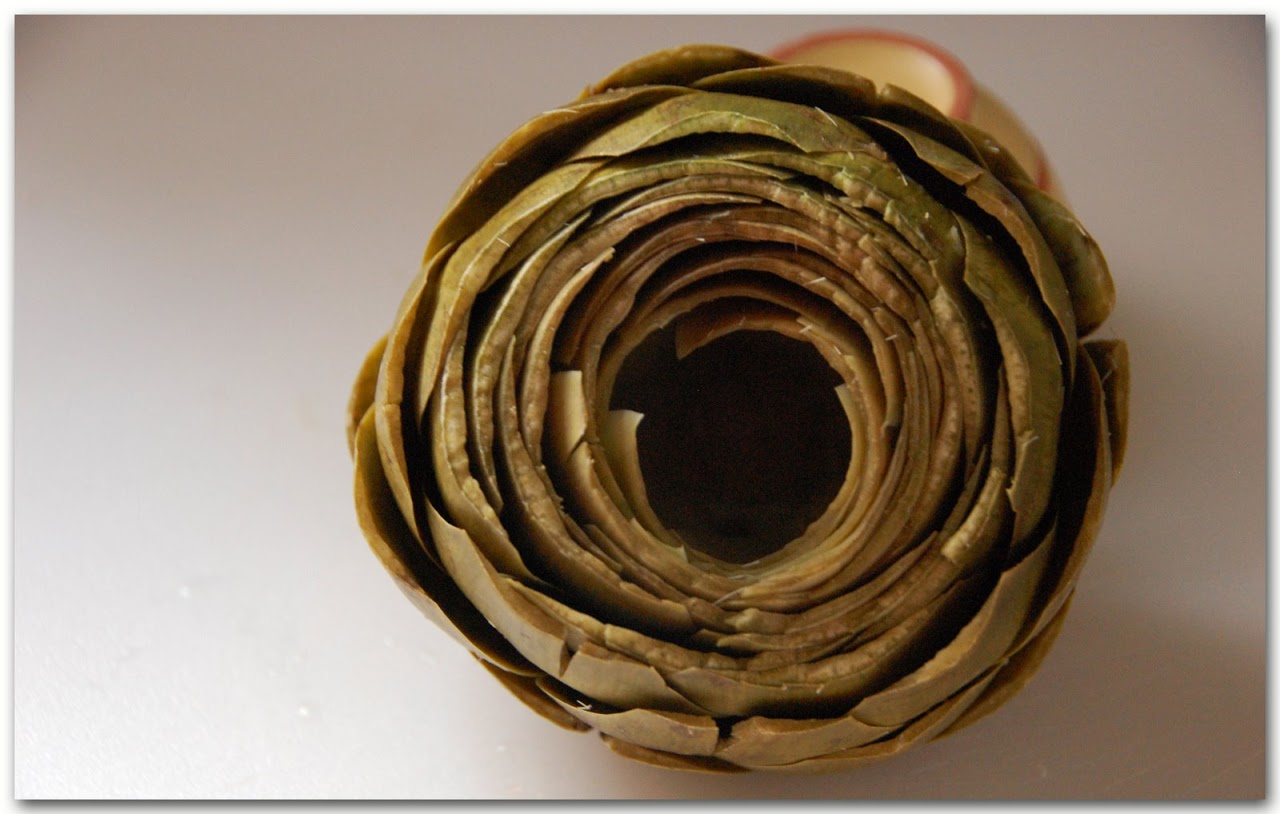 Italians savor the artichoke and I saw several different preparations when we were in Italy.  But my favorite was the carciofi alla romana at Armando al Pantheon.  On our second night in Rome, we ran to Armando al Pantheon from the Piazza Farnesi in the pouring rain.  The restaurant seated us toward the back, near the kitchen, perhaps because our pants legs were creating pools of water on the ground, and  were placed directly in front of the warming buffet where a layer of bright green artichokes laid, stuffed with mint leaves, bread crumbs, and nuts.
When we returned home, I set out to reconstruct the recipe.  But, the thing is . . . I don't like mint.  At all.  I don't like Thin Mints, or mint with strawberries, or mint juleps, or mint-anything.  I have three exceptions: mint toothpaste, Andes Mints, and mojitos.  So, while I wanted to make carciofi alla romana, I wanted to make it without the mint.  After months trying variations, I hit upon the solution: equal parts parmigiano, nuts, and parsley.
On a weekday night, after a long day poring through documents or talking to people non-stop or dealing with any other mindless monotony, just cooking this dish perks us right up.  Then once it's done, we pour ourselves glasses of crisp white wine (a necessary addition to this meal --- please don't forget it), sit down, and tear the artichoke apart with ferocity.  Though elegant and beautiful, this is a dish best served to close friends and family.  To eat it, you must pull apart each petal, suck the breading off the petal, lick the excess breading off your fingers, and then move on to the next petal.  At the end, you reach the glorious heart, crowned by a layer of golden brown stuffing.
* Check out other travelers who are talking about food at Wanderfood Wednesday .
Carciofi Ripieni (Stuffed Artichokes)
Time: 1 1/2 hours
Serves: 2 people
Ingredients
2 large globe artichokes
2 lemons
1/3 cup grated parmesan (preferably parmigiano reggiano if you have it)
1/3 cup walnuts or pecans, finely ground (we prefer pecans but that's cause we're from Georgia)
1/2 cup whole wheat bread crumbs
1/3 cup olive oil
1/2 bunch parsley, chopped (about 1/3 cup chopped parsley)
3 garlic cloves, thinly sliced
Directions
1.  Preheat oven to 375 degrees F.
2.  Bring water to a rolling boil in a large pot.  Cut 1 lemon in half.  Squeeze juice from 1 lemon into boiling water and place halves into boiling water.  Cut second lemon into half.  Cut one half into slices and place lemon slices into the boiling water.  You should have half a lemon left.
3.  Prepare artichokes: Cut off stem of artichokes.  Remove tough and purple leaves at bottom of artichoke.  Cut thorny tips of artichoke leaves using kitchen shears.  Do NOT cut the tops of the artichokes at this point.
4.  Place artichokes in boiling water for 20 minutes.
5.  Mix parmesan, finely ground nuts, bread crumbs, olive oil, parsley, and sliced garlic.  Season with salt and pepper.
6.  Remove artichokes from water with slotted spoon.  Let cool until easy to handle.  Cut top of artichoke with a serrated knife to reveal the interior leaves.  Remove thin pale yellow leaves (I like to do this with a pair of small tongs) in the middle of the artichoke and scoop out hairy choke with a small spoon.
7.  Gently push back green leaves so the artichoke looks like a blossoming flower and loosely place stuffing in interior cavity and between leaves.  I find that the best way to do this is by gently scooping handfuls of the stuffing and placing it into the artichoke.
8.  Bake artichokes in oven for 45 minutes or until stuffing is golden brown.