about
We are Akila and Patrick. Our minds (and waistlines) expand as we travel, cook, and eat our way around the world with our two dogs.
Our travels inspire our cooking. Join our feast around the world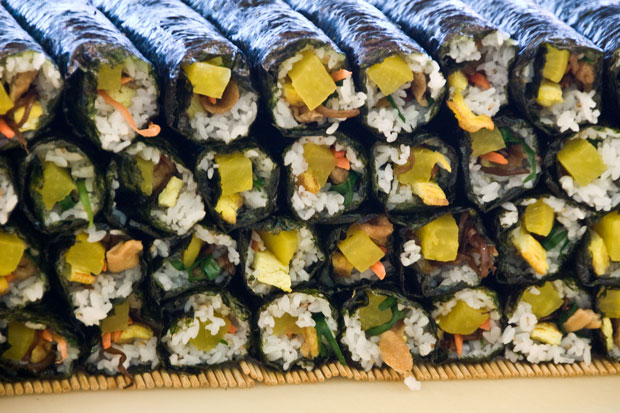 the transnational fast food theorem
The deliciousness of chain restaurants is inversely related to the distance from its home location. South Korea was our proof.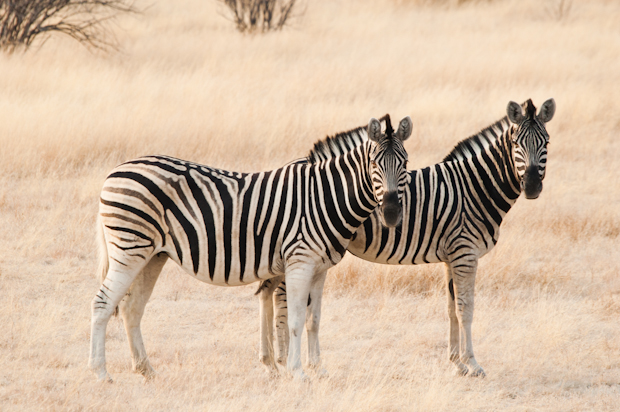 down by the watering hole
The ups and downs of finding wildlife at Etosha's watering holes.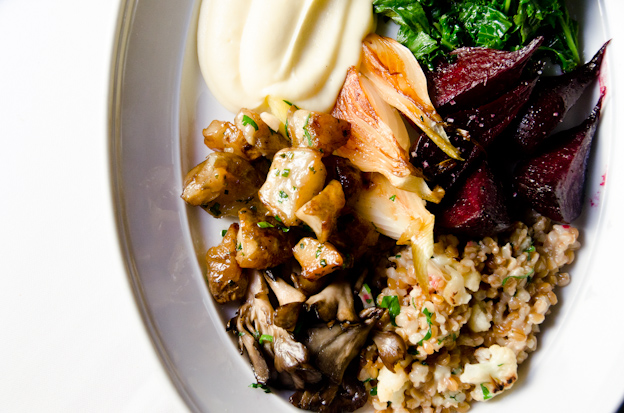 fig charleston
One of the best meals we have had in the last year.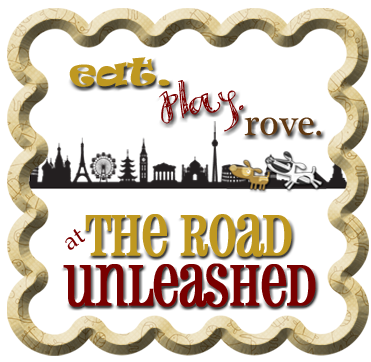 Five Random Links from our Blogroll :

Man on the Lam
My Melange
Travel Calling
Traveler's Lunchbox
Kaleidoscopic Wandering
December 11, 2009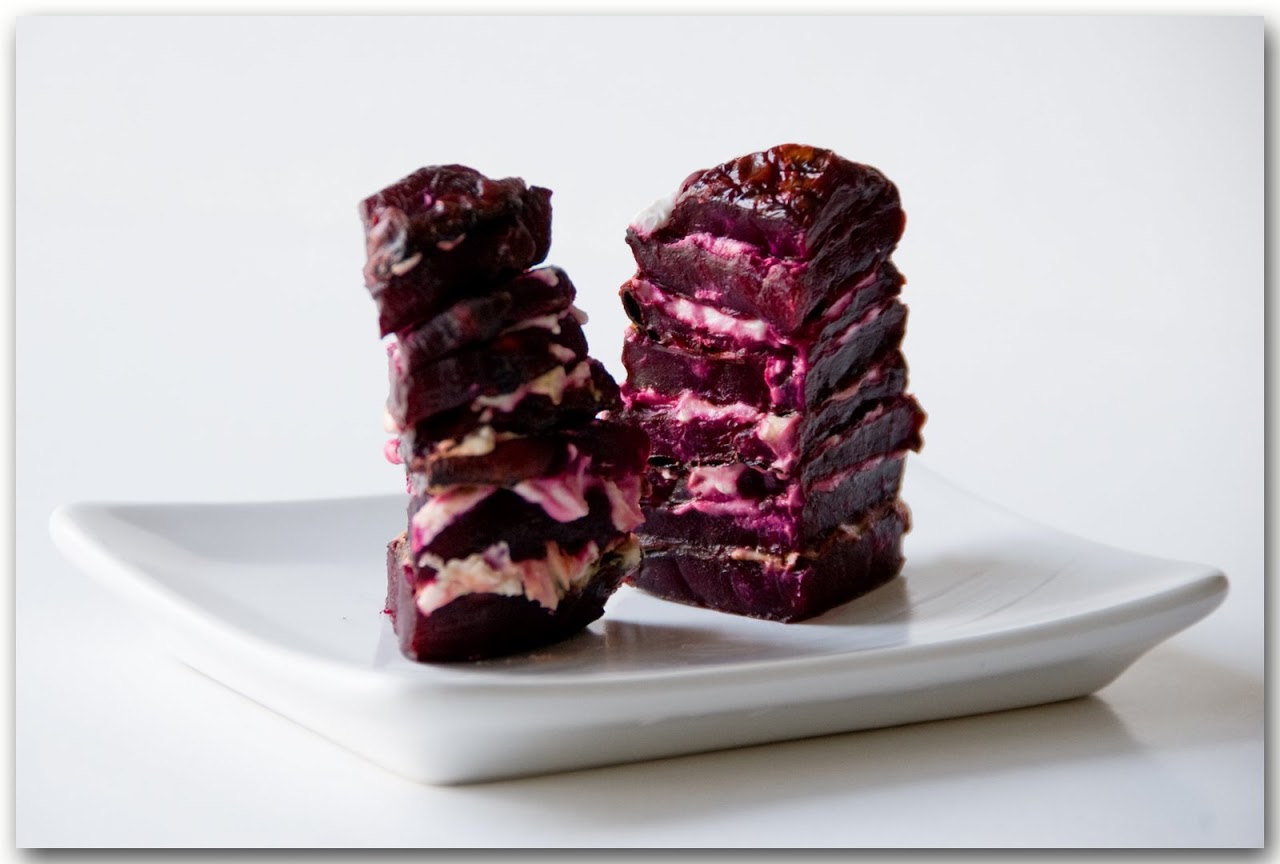 Beets are alien vegetables with long hairy tendrils, green and red leaves, and fuchsia stalks.  The bright red stains everything: the knife, the cutting board, the countertop, the floor, my hands, and my clothes.
But, during the holidays, the red and green perfectly match Christmas colors and they form the base of so many sweet, comforting dishes.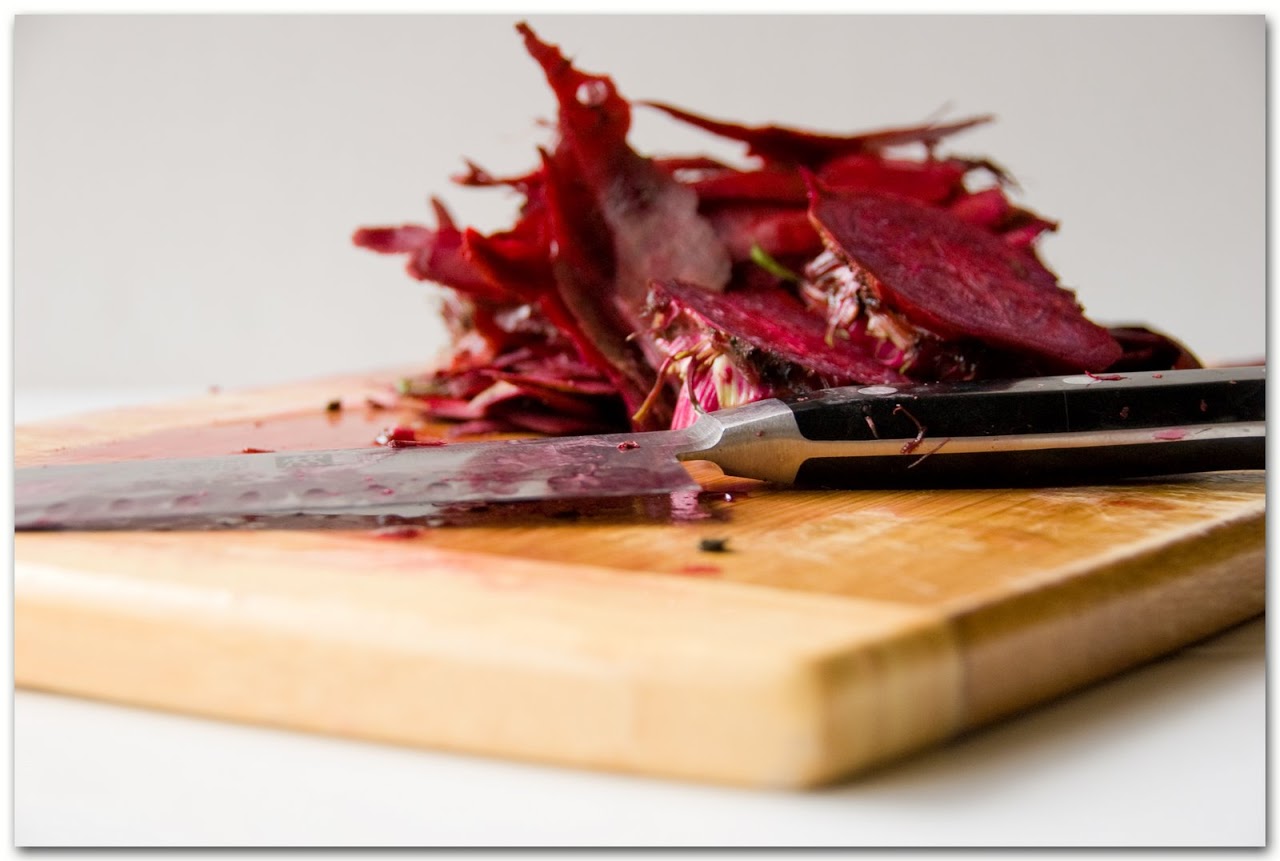 Several years ago, every restaurant in the country seemed to seize on beets and goat cheese as the new it-salad.  I ate countless beet and goat cheese salads and loved some and hated others.  In Los Angeles, the Wolfgang Puck restaurant stacked layers of beets with goat cheese and a sprinkling of balsamic vinegar.  I liked the idea but hated the execution because the boiled beets ended up flavorless.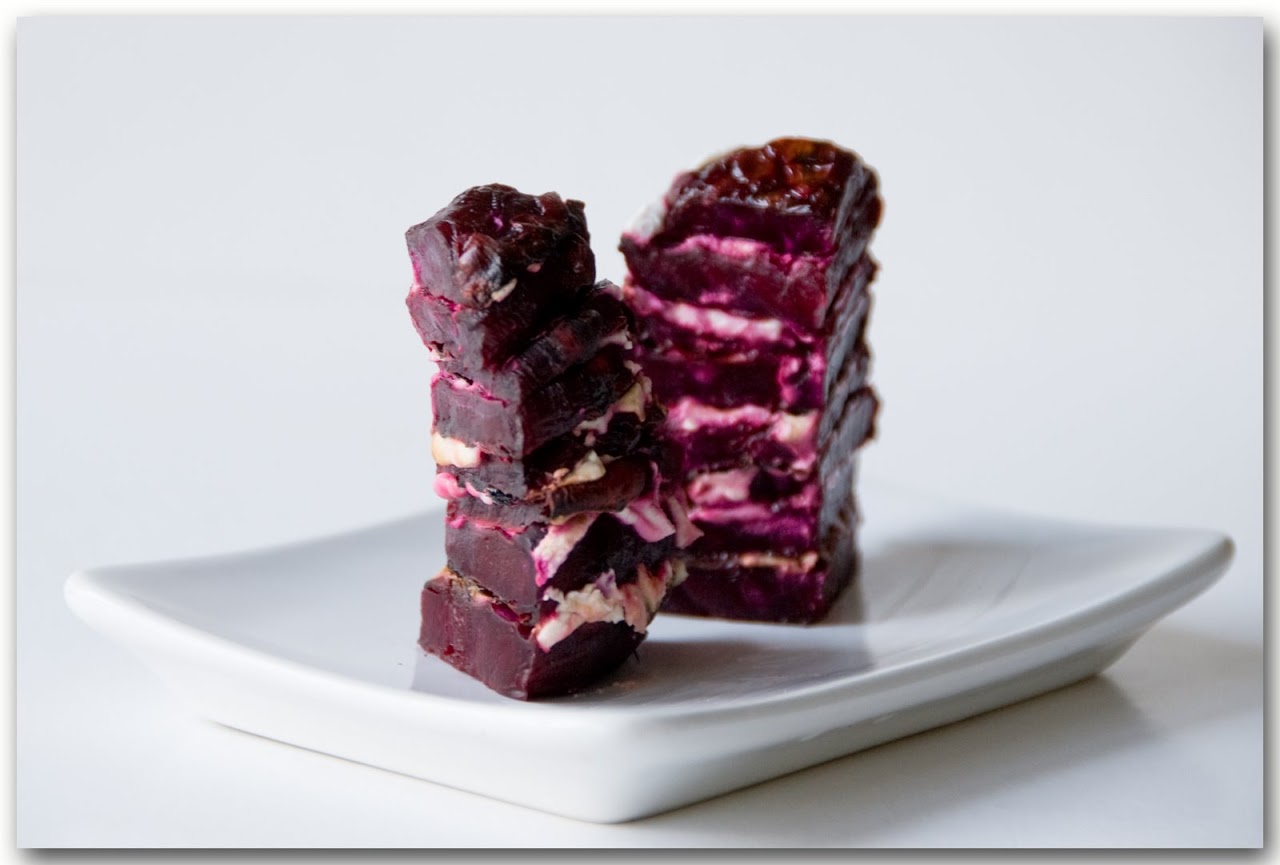 This version is equally elegant but tastier because roasting seals in the beets' sweetness which then melds with a thin bit of tart goat cheese.  Because we normally make the salad hours before we are ready to eat it, it is perfect for any holiday table.
Stacked Beet and Goat Cheese Salad
Time: 1 hour to prepare; 30 minutes to 4 hours to refrigerate
Serves: 4 people
Ingredients
6 large beets
1/2 cup goat cheese at room temperature
1/2 teaspoon balsamic vinegar
1 tablespoon olive oil
pepper, to taste
Directions
1.  Preheat oven to 400 degrees F.
2.  Cut beet greens off beets.  Peel beets and cut ends off.  Slice beets into 1/2 inch layers (don't slice the beets too thinly).
3.  Brush olive oil on beet slices and lay onto baking sheets.  Roast beet slices for approximately 45 minutes-1 hour until edges are caramelized and beets are cooked through (my oven cooks hot and it takes my oven 45 minutes).  Let beet slices cool.
4.  Mix goat cheese with balsamic vinegar.  Season with pepper (I do not season with salt because the goat cheese usually has a salty flavor).
5.  Spread 1/2 teaspoon goat cheese mixture onto one side of a large beet slice.  Layer with a slightly smaller beet slice and spread 1/2 teaspoon goat cheese mixture on top of second beet slices.  Continue layering.  I build my stacks to 8 layers because, after that, they become unwieldy to eat but you could certainly stack higher.  Do not spread goat cheese on last layer.  Continue building stacks.
6.  Carefully cut stacks into quarters, making sure not to press too hard onto the beet stacks.  I find that the easiest way to cut them is to very gently hold one stack and slice through it halfway and then lay the half-stack on its side to cut into quarters.
7.  Refrigerate for at least 30 minutes.  If you leave the beet stacks in the refrigerator longer, the red beet color will seep into the goat cheese.  I prefer the flavor when the beet stacks have been refrigerated for 4 hours or more but they certainly look prettier when they have been refrigerated for only 30 minutes.
8.  To serve, layer beet stacks on spinach leaves and sprinkle with balsamic vinegar.