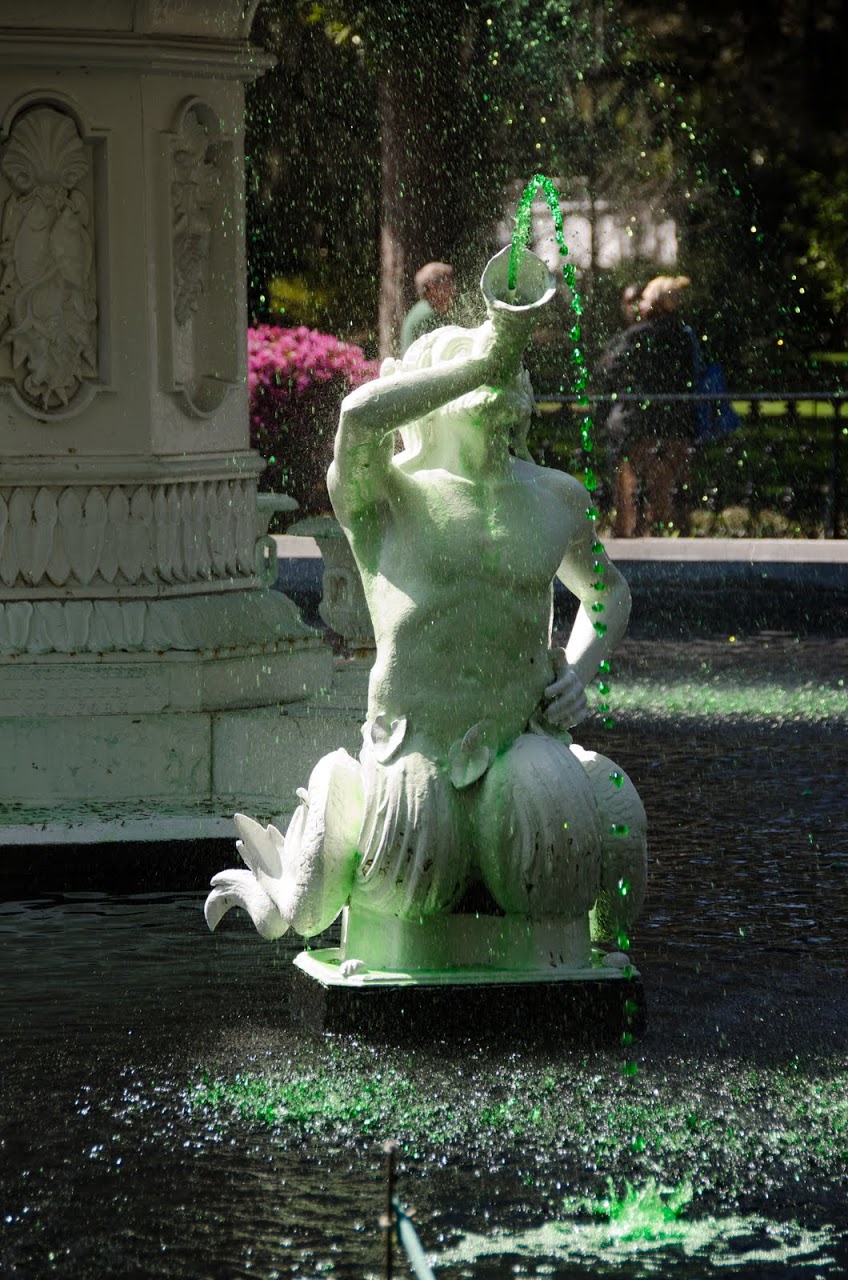 Forsyth Park fountain
A week ago, the fountain at Forsyth Park transformed for ordinary water to emerald green liquid, the color of the famous Emerald City, and a heady reminder of the Emerald Isle.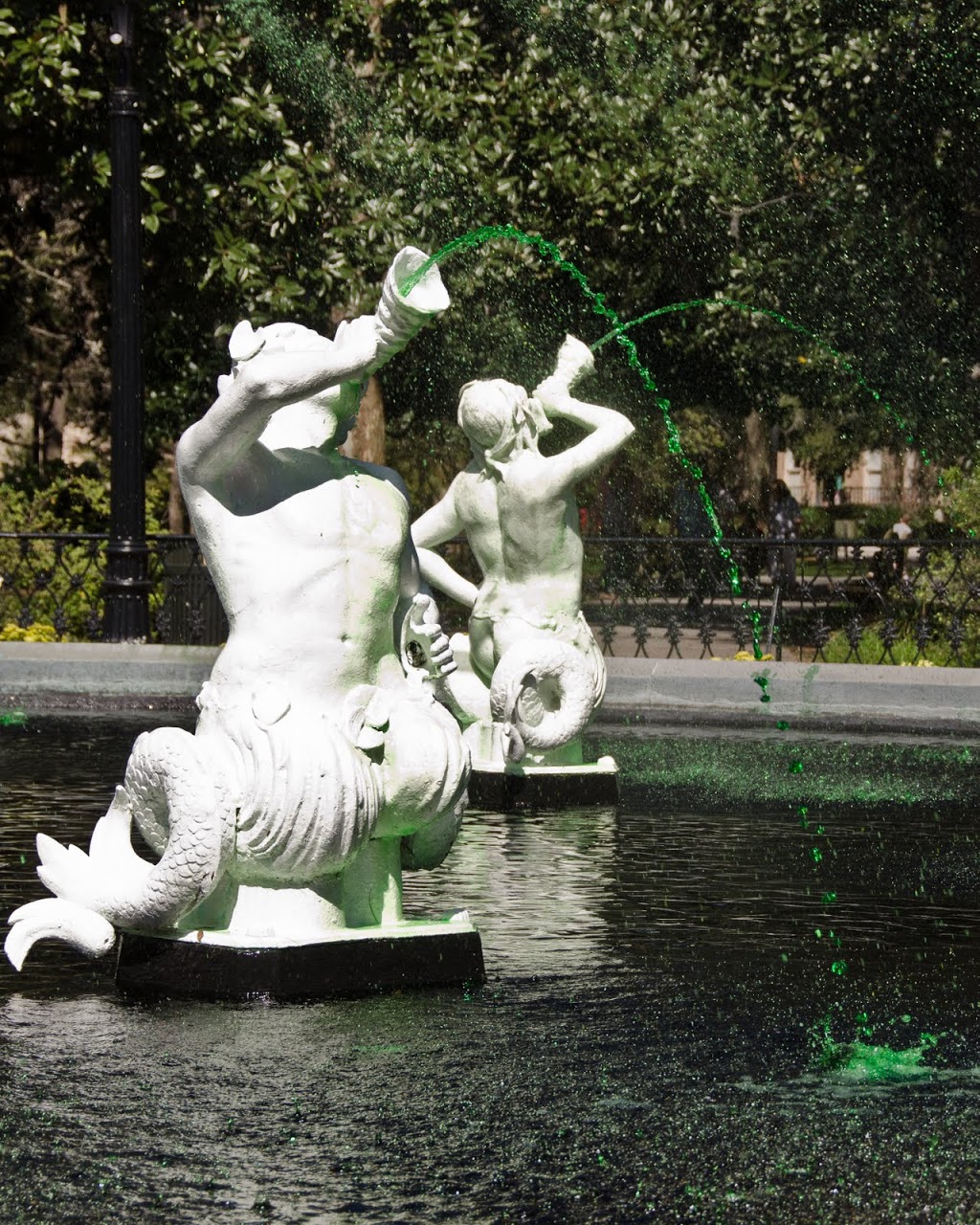 Forsyth Park fountain dyed green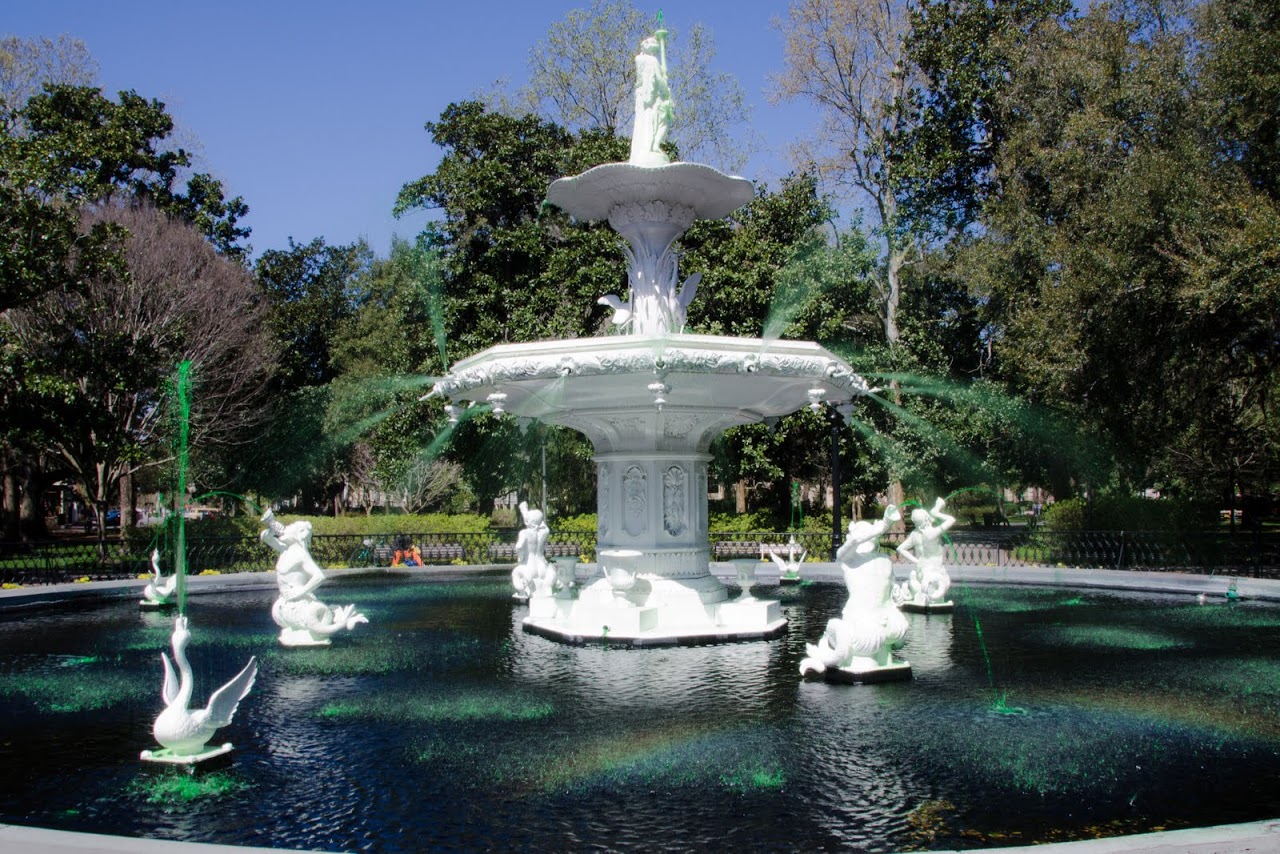 The entire fountain
Yesterday, the city went on holiday for St. Patrick's Day: the parade began in the morning, revelries lasted throughout the day, green beer and green necklaces appeared in the evening, and by night, River Street was a seething mass of greenness.  We heard from the locals that it was their version of Mardi Gras but we found the day to be infused with polite Southern charm, which is what we have come to expect from our stay in Savannah.
*Check out Delicious Baby for more beautiful photos of the week.