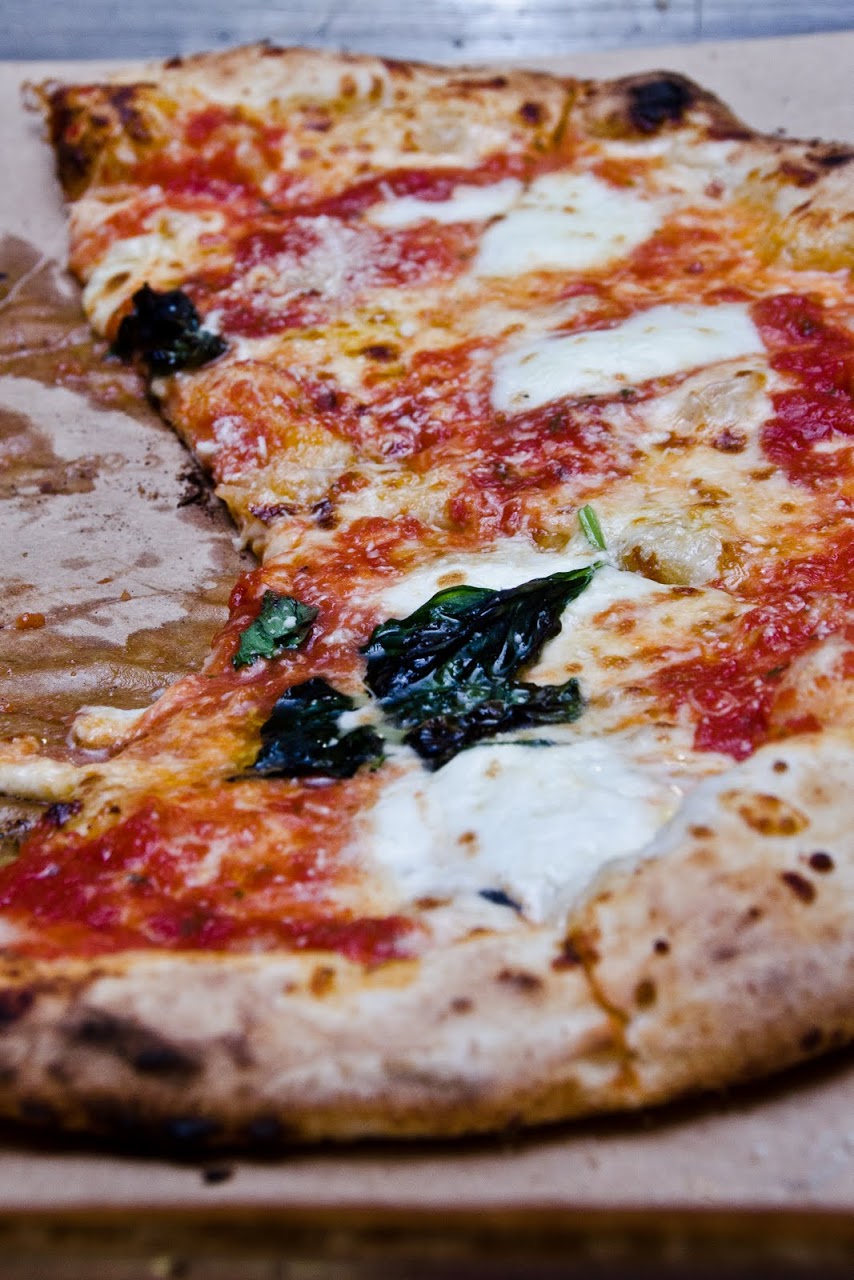 Margherita pizza at Antico Pizza
Antico Pizza opened near Georgia Tech in Atlanta a few years ago.  Since then, my Facebook wall has frequently contained postings like: "Best. Pizza. Ever."; "I can die happy now."; "OMG, went to Antico today."  The Atlanta Journal-Constitution's food critic proclaimed it the best pizza in the city so, when we reached Atlanta, Antico was our first dining stop.
Dough tossed, Antico Pizza
They import San Marzano tomatoes from Italy for the sauce, use bufala mozzarella from Campania, and their ovens are built from refractory Sorrento stone.  The dough is made each day and, when they run out of dough, they close down for the night.  A friend said he came by at 8:00 on a Saturday night and the restaurant was closed because they had no more dough.  We got there at 5:30 to eat and it was already packed.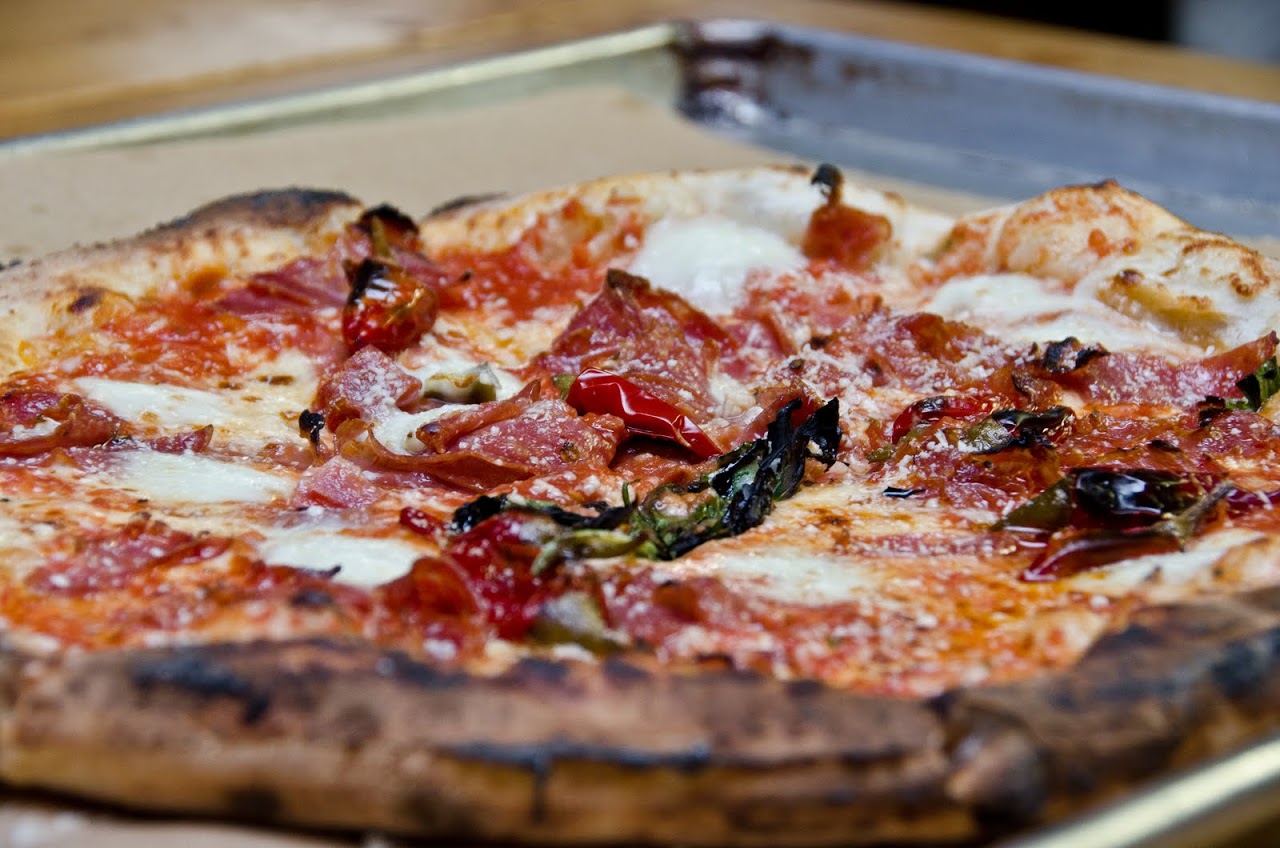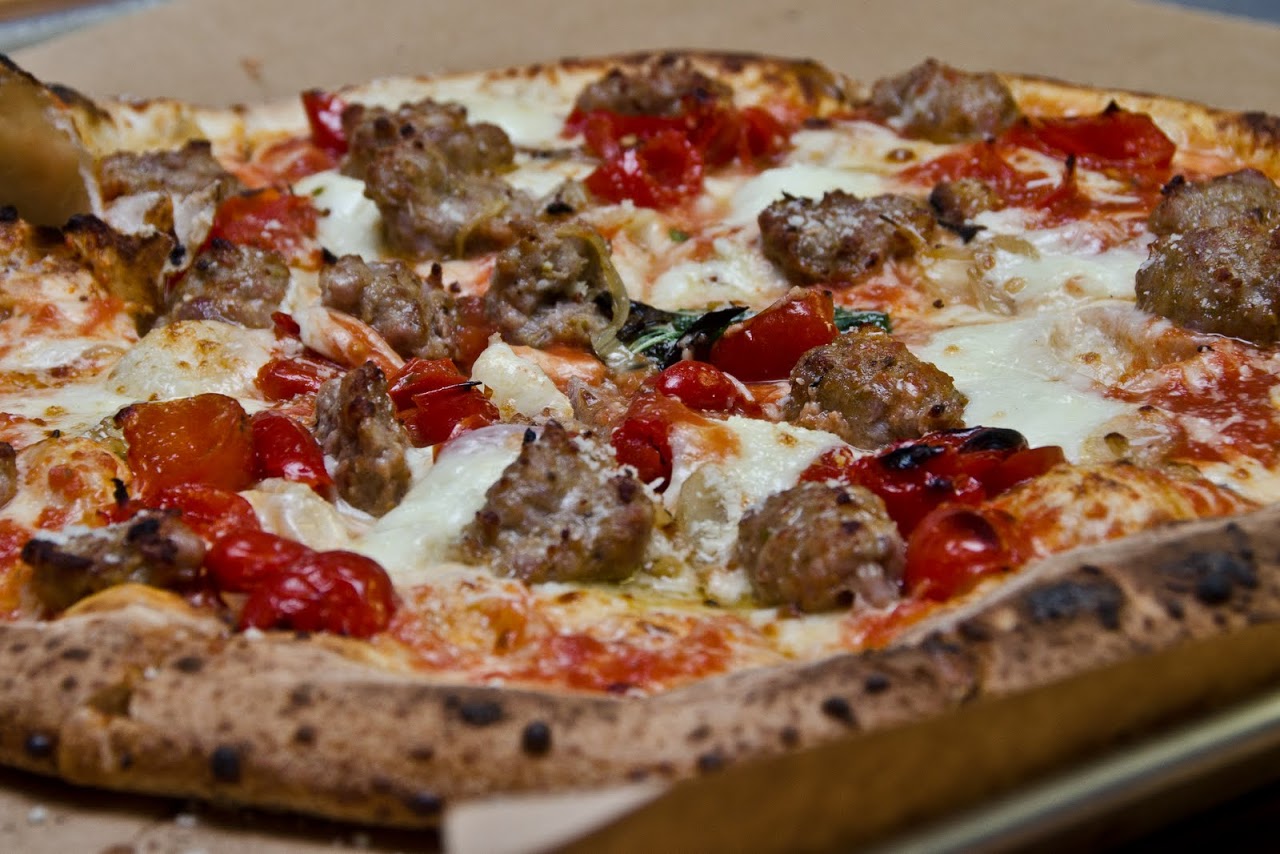 Diavola and San Gennaro pizzas
Our verdict: Really good pizzas, verging on greatness.  The crusts were thick yet light, crispy, and pulled apart like the best french bread.  The creamy, full-flavored mozzarella highlighted the simple toppings of basil and meats.  However, the sauce was bland and needed a healthy dose of garlic, oregano, or other herbs.  All in all, though a very good option, we were more impressed by Varasano's , Atlanta's other new pizza establishment built by the creator of the Internet's #1 pizza recipe.
If you're heading there, keep in mind that table space is limited so you will need to get there early or wait in line.  Tables are communal seating in the same kitchen area where the pizzas are baked, a la Grimaldi's in Brooklyn (our favorite pizza of all time), so you can watch the pizza dough being tossed and cooked in the oven.  Unfortunately, they need to do a better job managing table space because it is a bit of a free-for-all, as people try to grab the nearest seats to them.  It's a fun atmosphere, though, and one that we enjoyed.
* Each week, we will post one of our favorite photos for that week.  By the way, have you entered to win an American Portraits photography book?