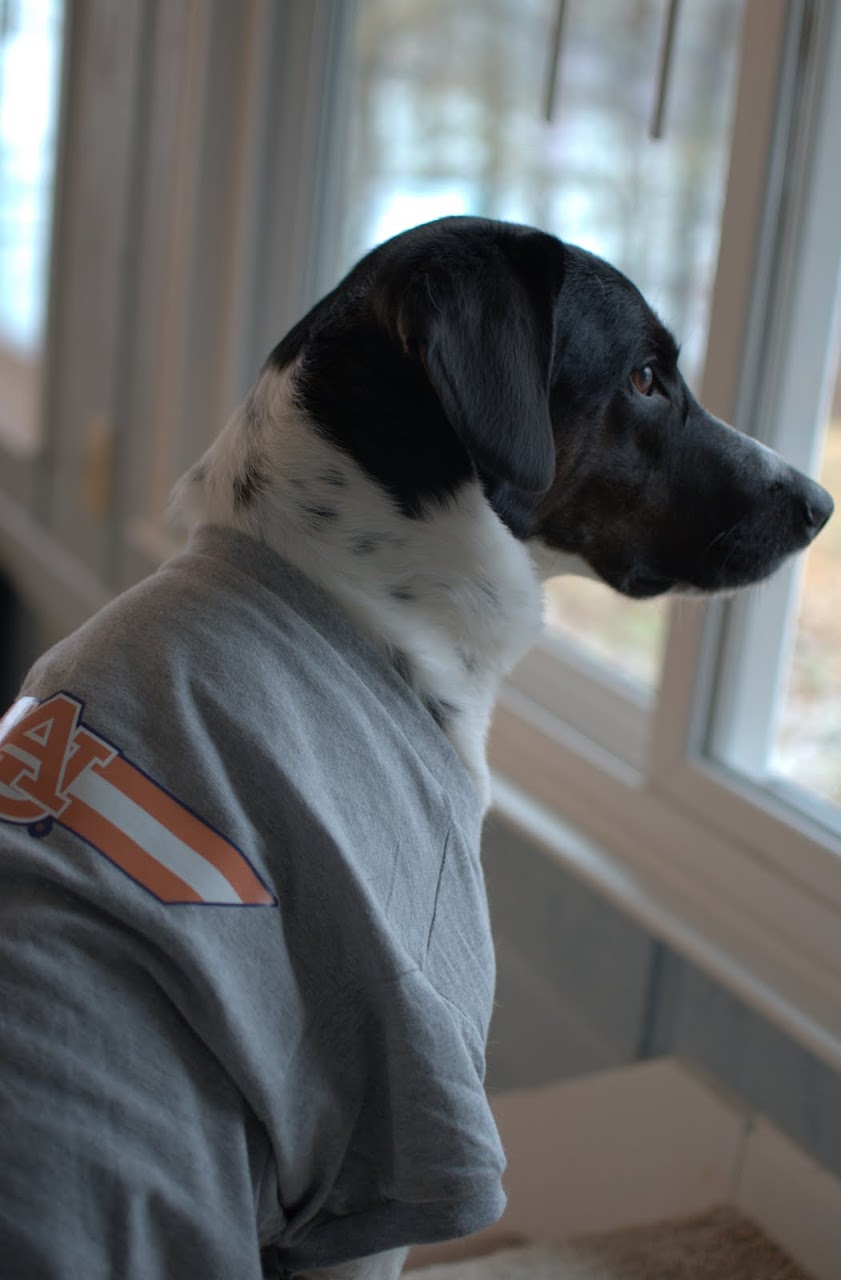 Abby watching the snow and ice in her Auburn shirt
Five Ways We Know That We Are Auburn Tigers:
1.  Our dogs have orange and blue gear.
2.  My parents told my brother that they were "proud" that he left work early to go home and watch the BCS championship last night.
3.  Despite being iced in, we tailgated at home: potato skins, spinach dip, chips, and other goodness.
4.  Patrick is hoarse from screaming last night at the television.
5.  And, because 12 hours later, I am still riding the high of the last touchdown that sealed our victory.
War Eagle !
* Each week, we will post one of our favorite photos for that week.  We plan on posting Strange Shots, Candid Canines, One Word Photos, and Poetry in Photography posts throughout the month.  We don't normally post sports-related photos but today is a special day.