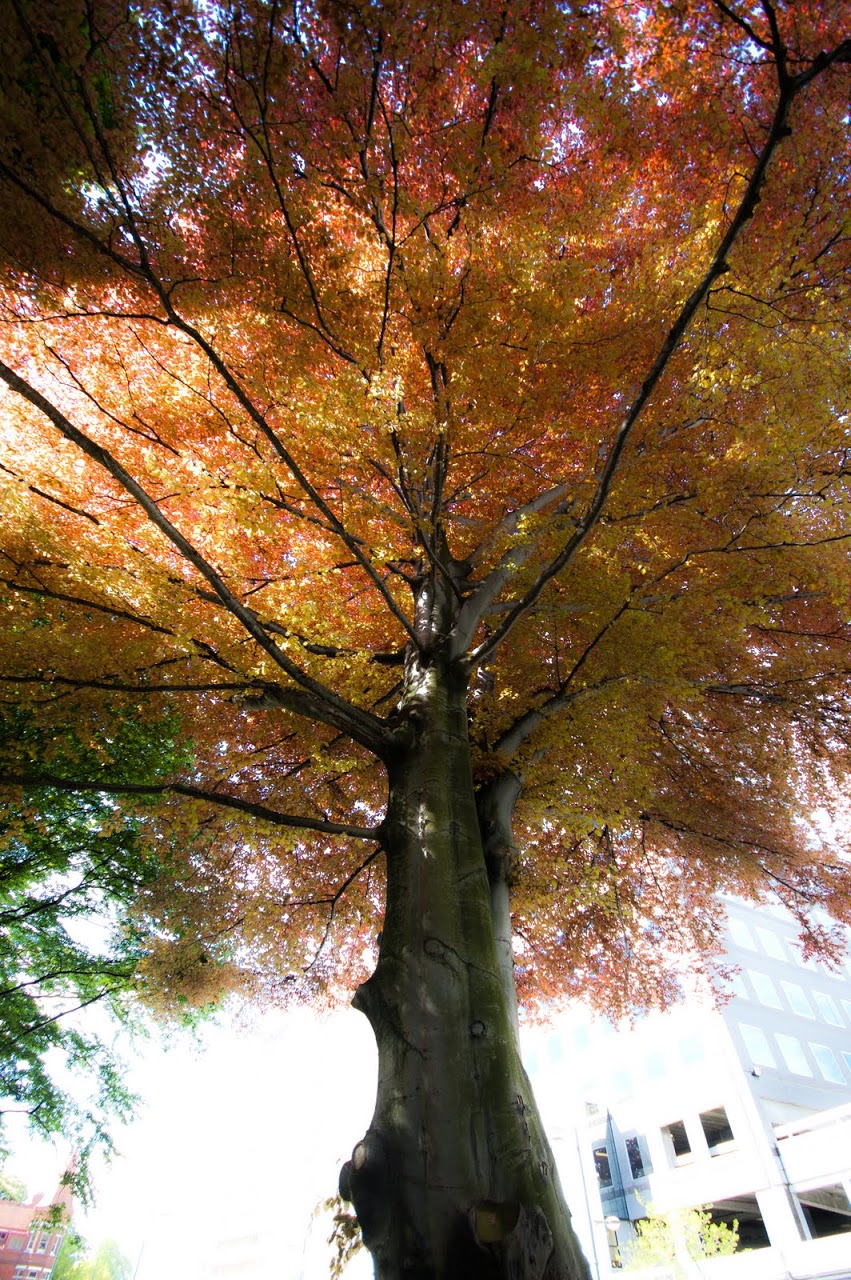 A tree in Christchurch
World politics and events matter more to us when the tragedies and situations occur in the world that we have personally experienced rather than the world we visit through the media.  Though our sympathies lie with any victim of a tragedy, when we have been in that place, we care more deeply.  Last year, for example, when the riots hit Bangkok, we obsessively watched the news reports because we had been there just months before, had friends in the city, and cared about what happened to the wonderful Thai people.
When the earthquakes hit Christchurch last week, we were shocked and then saddened.  We spent several days in Christchurch last year before we drove through the awesomeness that is the South Island of New Zealand.  I never put up the pictures we took of the city because I was too distracted by the gorgeous photos we took of Milford Sound , Fox Glacier , and my canyon swinging adventure.  When we visited, Christchurch was in the first blush of spring . . . people sat in the many parks that wove through the city and we played with a little cockapoo at one of the bridges.  The tree above was a riot of colors amidst the Victorian buildings and churches in the city area.
Today, hundreds of people are still missing or confirmed dead and pictures like those from last week's Big Picture reveal the devastation caused by the massive earthquakes.  Buildings have been smashed to the ground and trees like these were uprooted and strewn about the roadways.  Our thoughts are with the people of Christchurch as they recover from this tragedy.
* The Weekly Photo is an ongoing series where we post one of our favorite photos every Friday.  Join in the fun at Photo Fridays at DeliciousBaby .
** And, have you entered to win our 5-night giveaway from Aqua Hotels in Waikiki Beach, Hawaii?  Hurry - there's only one week left to enter!