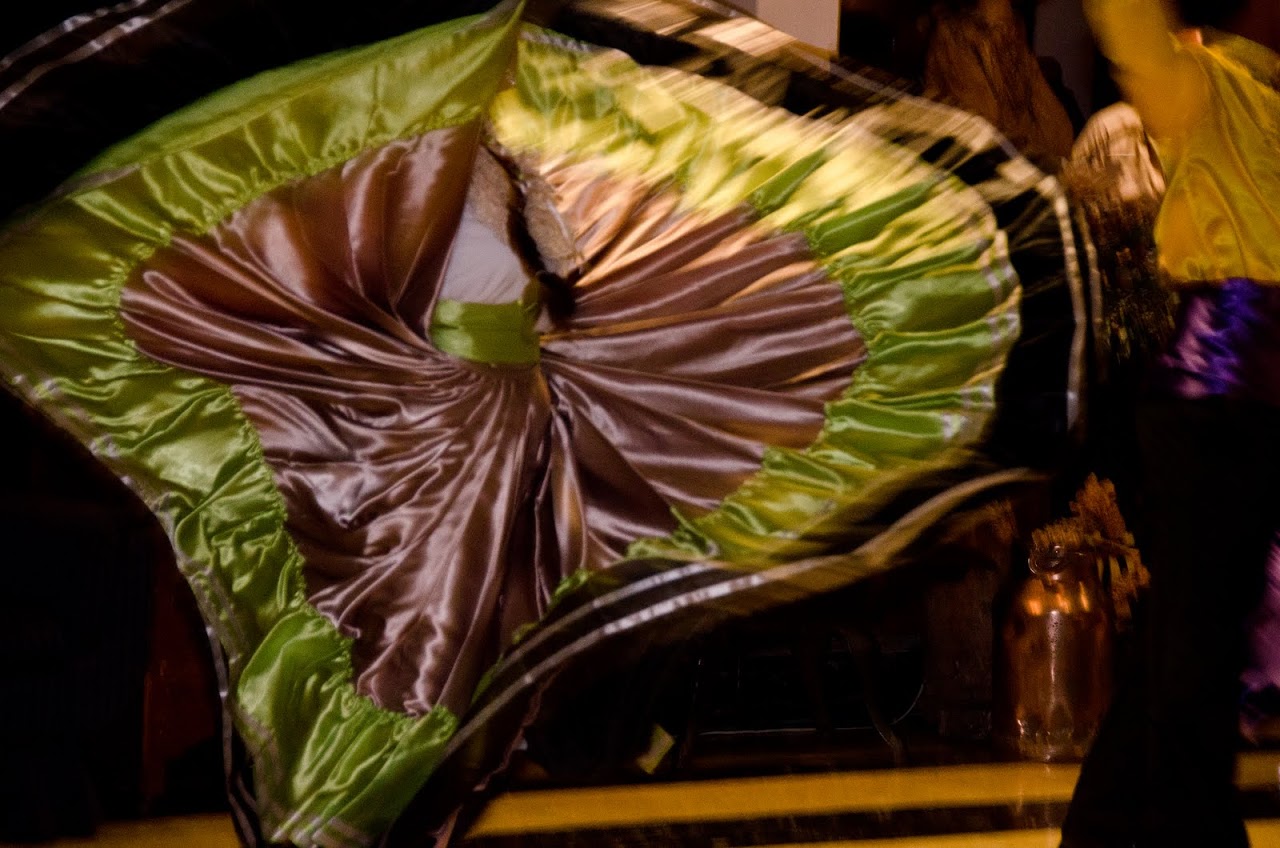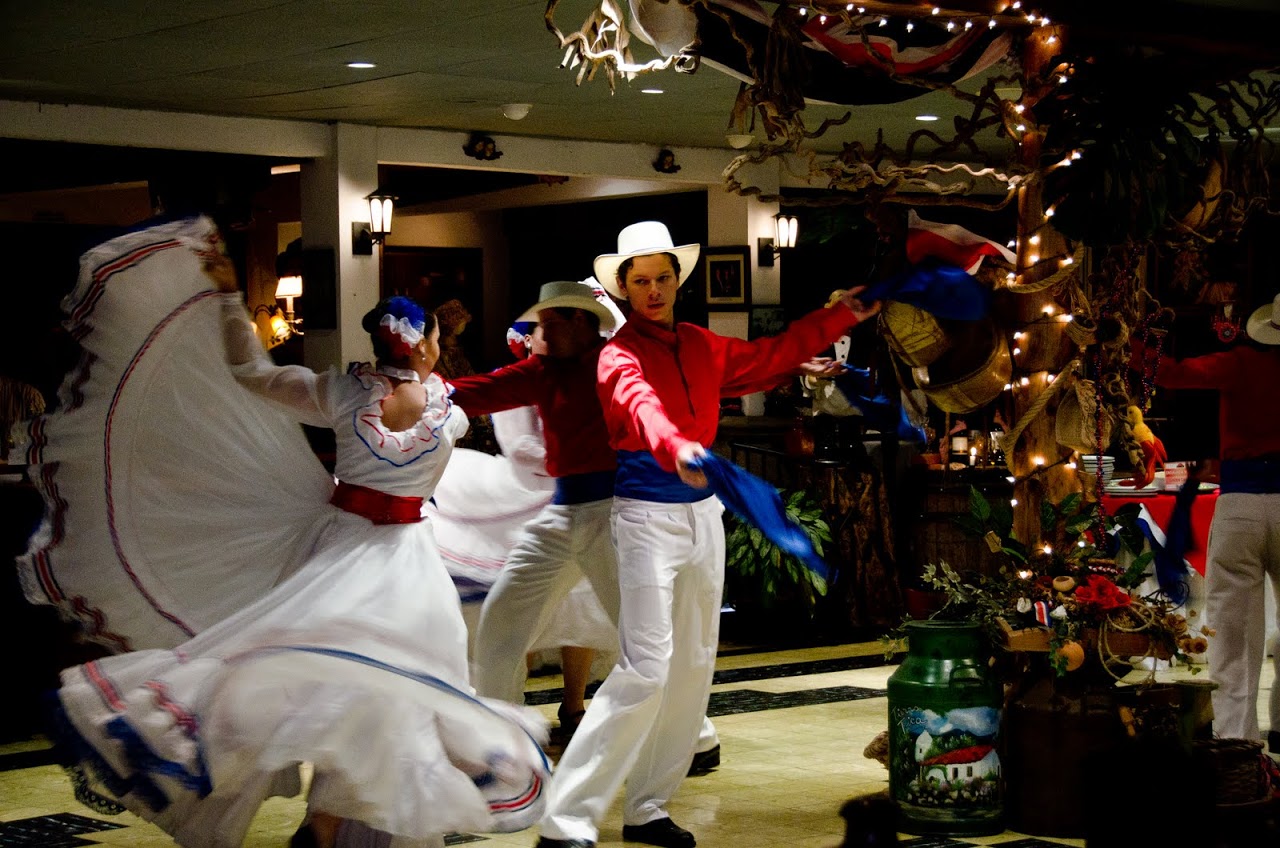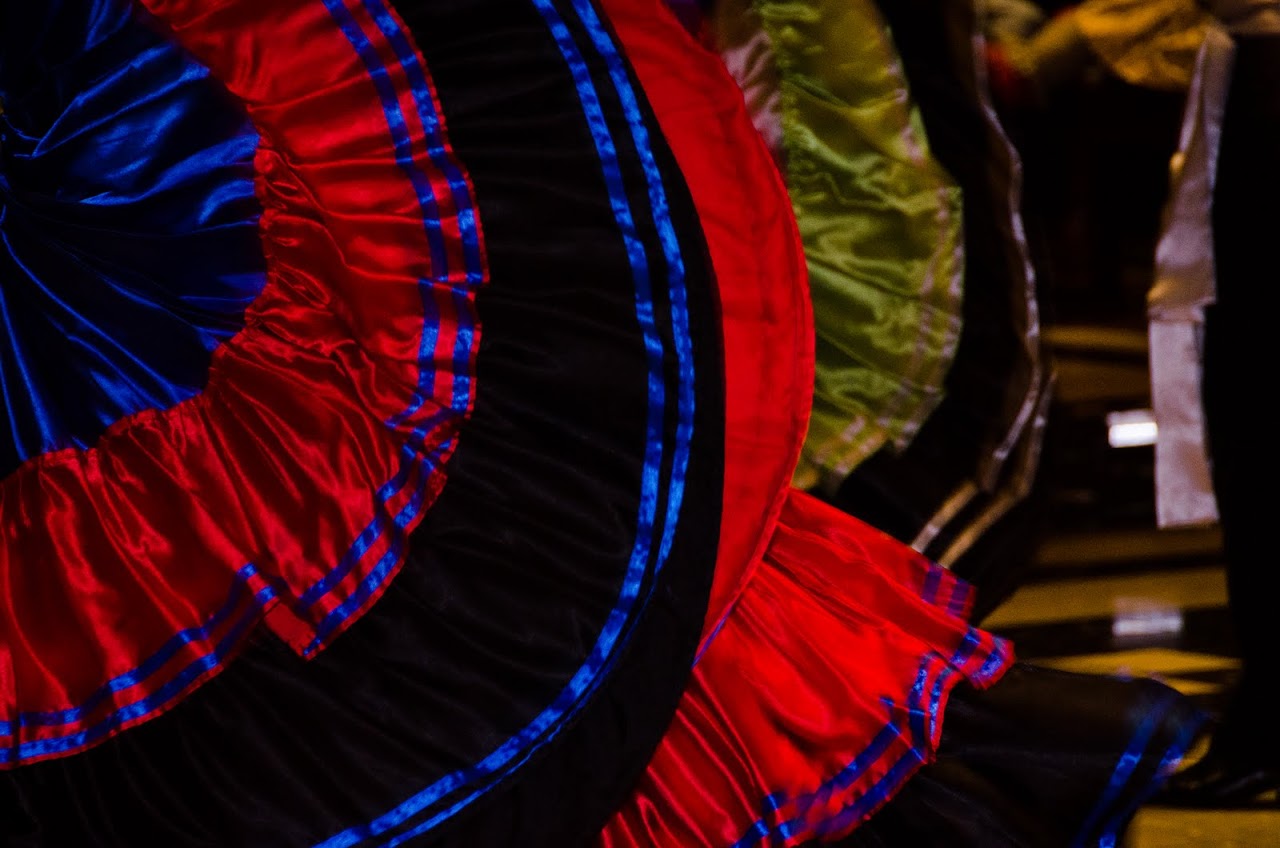 Swirling skirts at El Mirador de Luna
Swirl, baby, swirl.
Details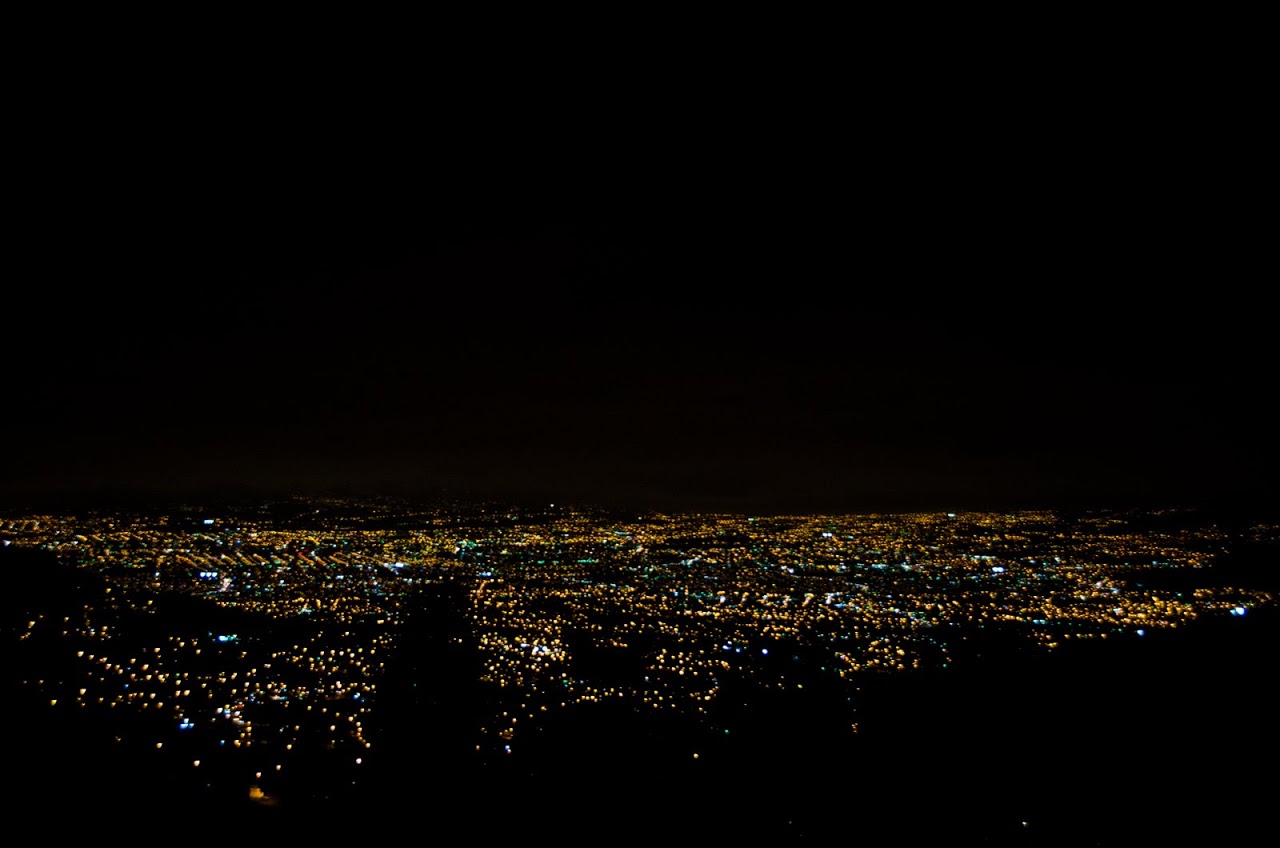 View from Mirador Ram Luna over San Jose
Mirador Ram Luna is a lovely restaurant overlooking the entire San Jose valley.  Clearly oriented toward tourists, the restaurant serves typical Costa Rican fare in its buffet with Costa Rican cultural performances and fireworks.  On the night we ate there, the restaurant had guests from Europe, South America, Central America, and North America.  I'll be writing much more about the food next week, so stay tuned for that post.
* My trip to Costa Rica was sponsored by the Costa Rican Tourism Board .  As always, all opinions are mine and mine alone.  That being said, I loved my time in Costa Rica and can't wait to go back.  If you want to head there (and why wouldn't you?), then you should definitely check out Costa Rica's Gift of Happiness Facebook contest where they are giving away a trip a day to their beautiful nation.