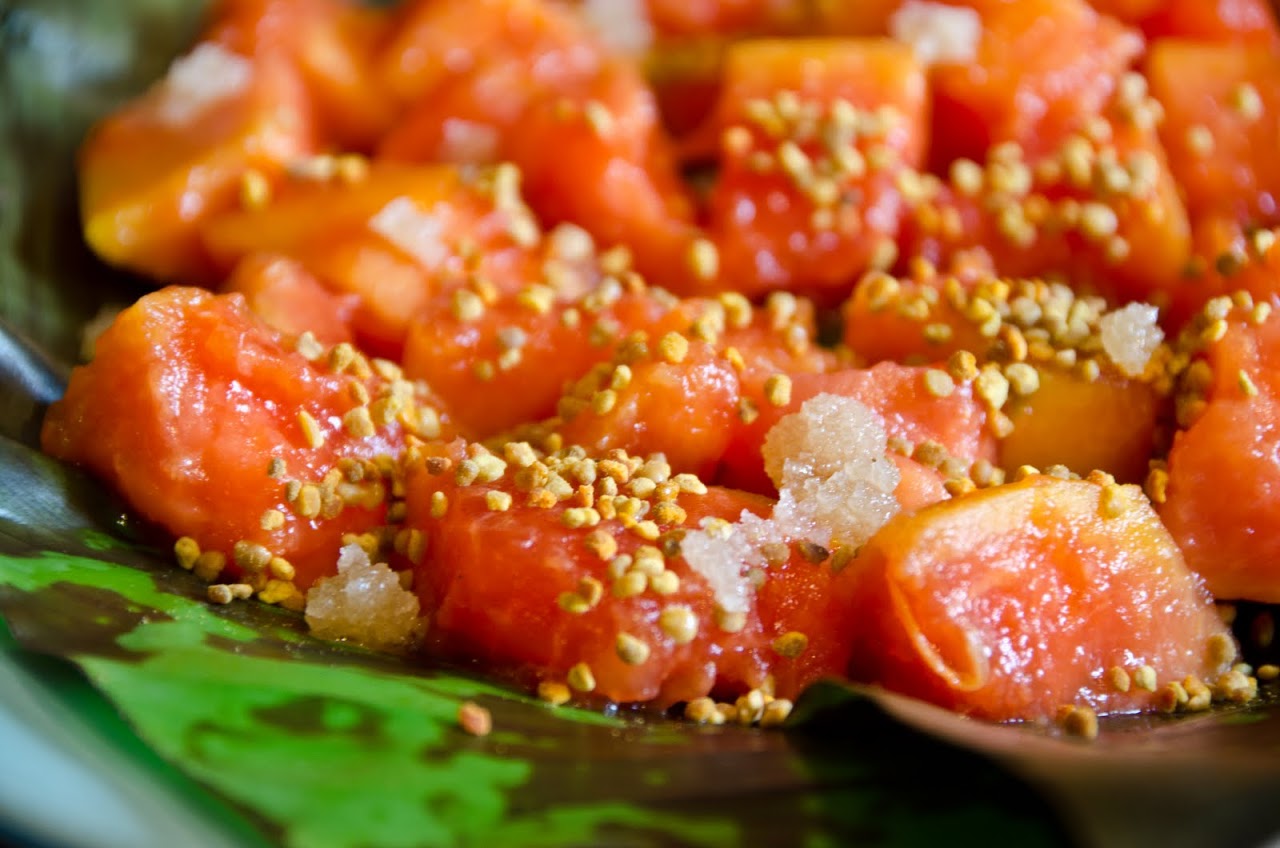 '
Papaya and honey pollen salad at Cambalache
When we plan a trip to India, we know what we will eat: rich curries, flaky naan, and juicy mangos.  When we go to Thailand, we salivate over the street food noodle stands and eye-watering coconut-based curries.  In Argentina, we can be assured of eating steak (unless you're vegetarian like me), and in France, we would not dare to leave the country without dipping into brie and french baguettes.  Steeped in centuries-old traditions of gastronomy --- from the Mughals, the Sukhothai emperors, the Incans, and the French monarchs --- these countries are well-known as food empires and gastronomy is an integral part of travel in those countries.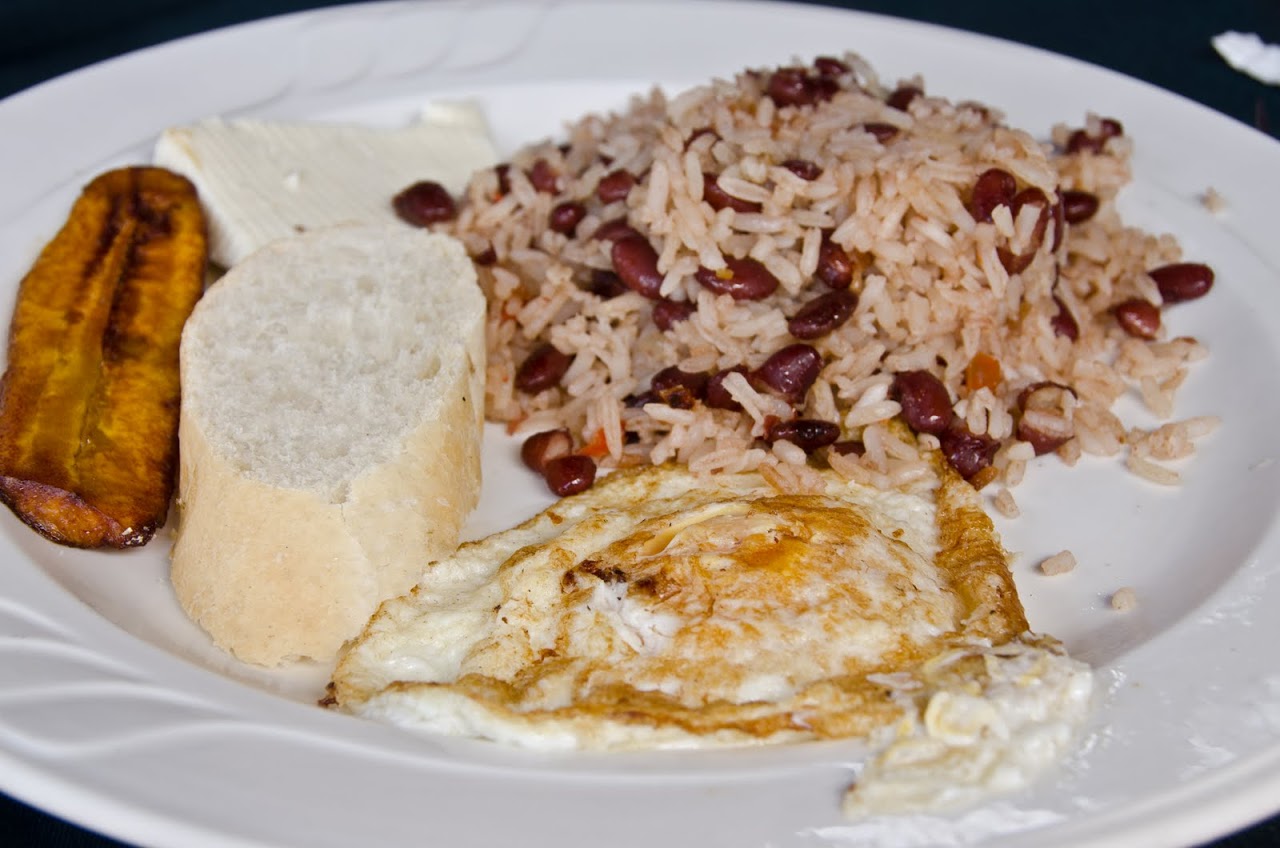 Gallo pinto, the typical Costa Rican breakfast
But, what about the others?  What about the forgotten realms, the countries that served as bypasses between greater historical empires?  Costa Rica was one of these places, a throughway between the Incan and Mayan empires in Peru and Mexico, and few indigenous populations made their home in its forests and beaches.  Later, the Spanish neglected Costa Rica because it lacked the gold and silver resources of its neighbors.  In 1719, a Spanish governor described it as the "poorest and most miserable Spanish colony in all of America."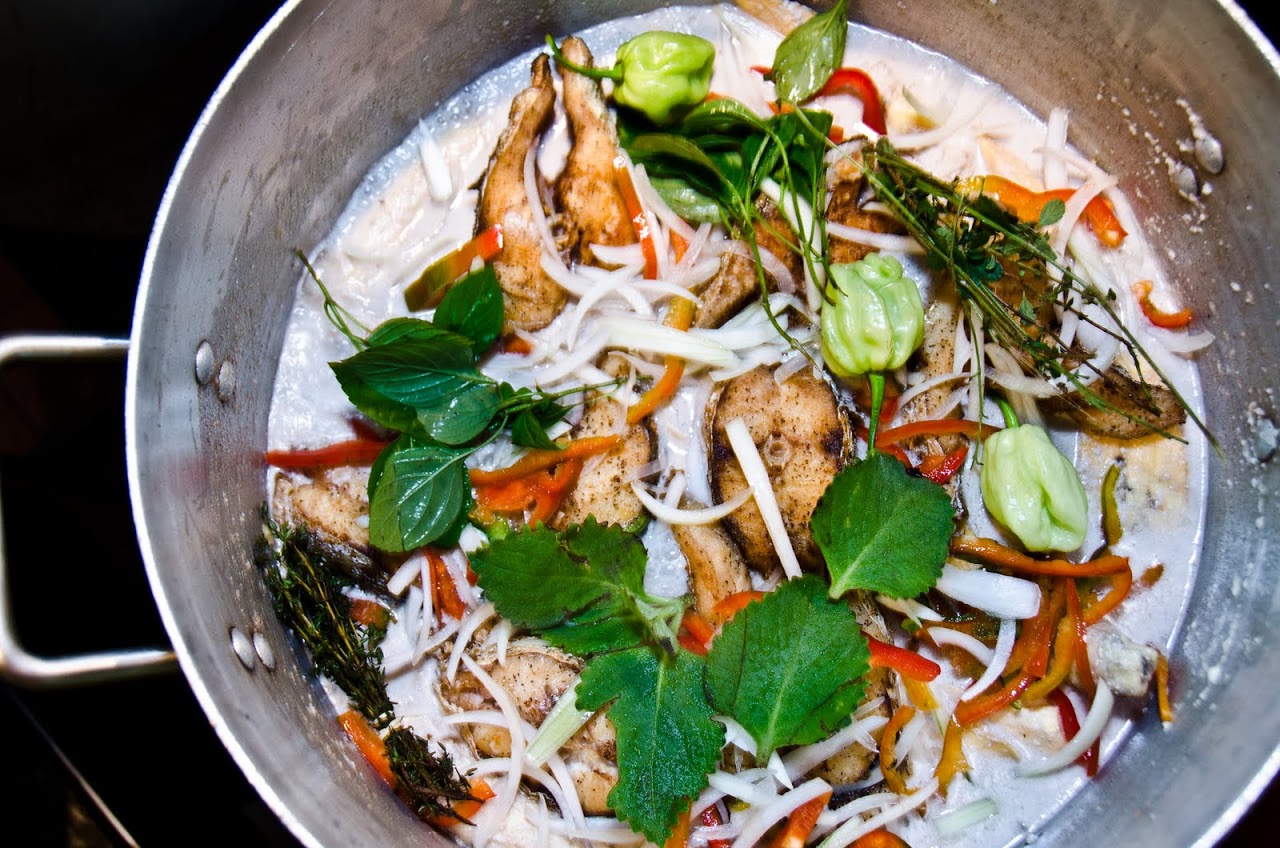 Randong
It was not until the early 19th century that Costa Rica began to see success and prosperity as it found that its soil was ideal for coffee production .  And, now that Costa Rica is the most stable and wealthy nation in Central America, it is developing its own food empire.  I was invited along with two other journalists to discover the establishment of this "pais marco" (or brand of a country) on its first Gastronomy and Culture press trip.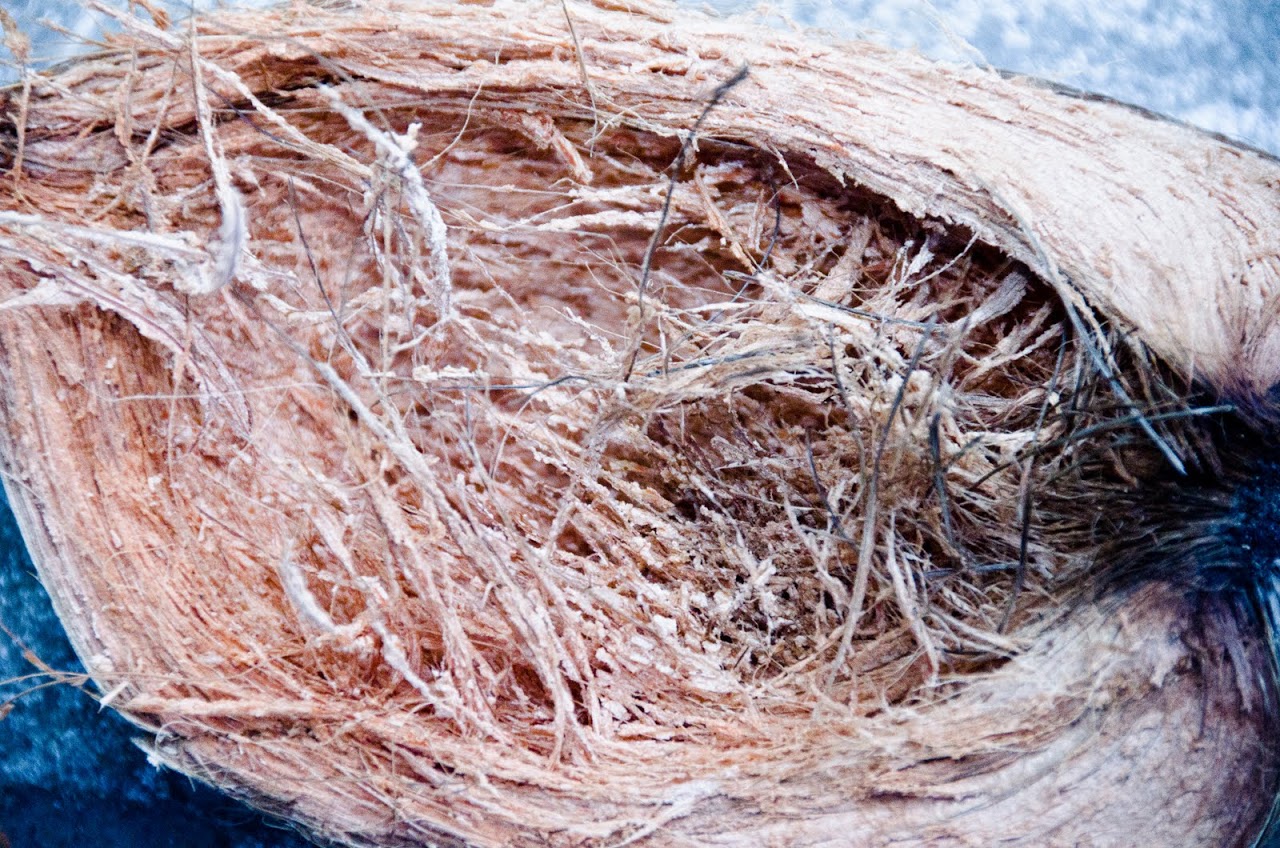 | | |
| --- | --- |
| | |
| | |
| | |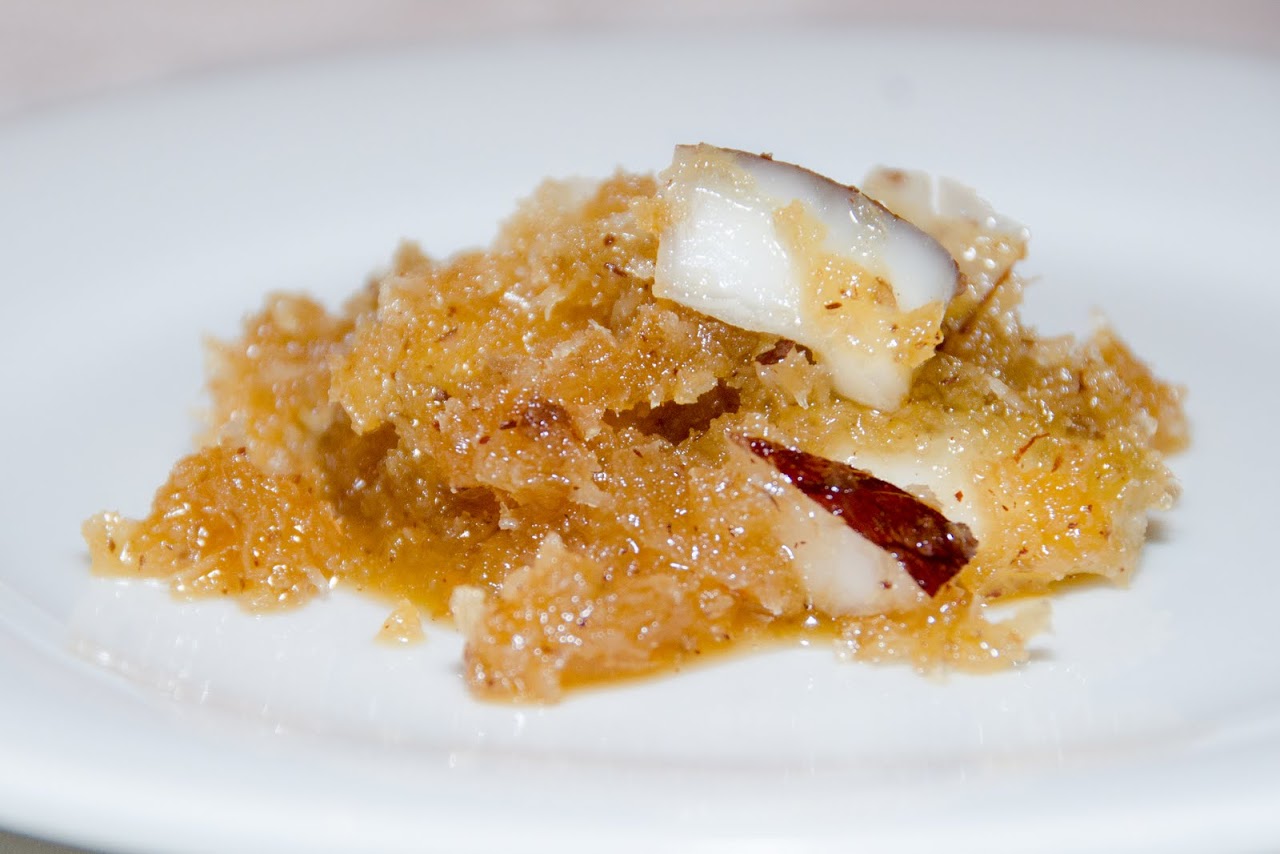 Making cajeta
Costa Rican cuisine can be split into its regions, because though it is a small country, the Afro-Caribbean cuisine of the
Caribbean side of Costa Rica
is very different than that of
San Jose
.  On the Caribbean side, the coconut is the essential ingredient.  In the early 1950s, when men still hunted panthers in now-protected forests, women would grate 50 coconuts per day to convert into oil to trade for food.  The most typical Afro-Caribbean dishes---randong (a meat and vegetable stew), cajeta (a coconut candy), and rice and beans --- begin with general heapings of coconut milk.
Coconut flan
We stopped at a restaurant on the way from Pachira Lodge back to San Jose and they served me something completely unique and delicious: a coconut flan with a crunchy coconutty topping.  Though it wasn't quite creamy as I would have wished and was overcooked, I loved the idea of adding coconut into the mixture and the thick caramel coconut edges.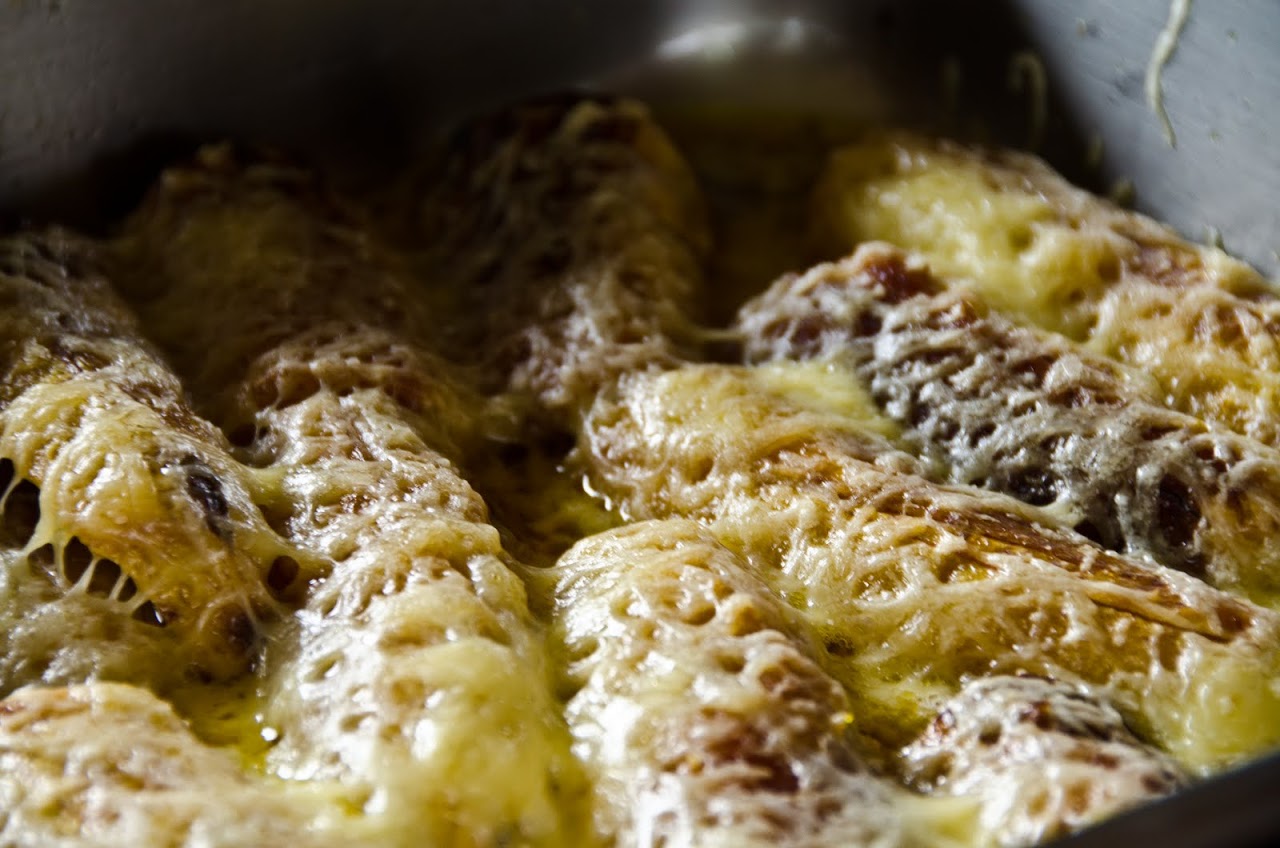 Food at a taqueria: enjucado, tacos, tortas, nachos, and platanos con queso
In San Jose, the locals eat at taquerias, small establishments that serve tico tacos or Costa Rican-style tacos.  The tico tacos are different than those in Mexico: a corn tortilla with meat is rolled with shredded cabbage and mayonnaise and ketchup on top.  The torta is more like a Mexican style taco, with a flour tortilla topped with meats, cabbage, and sauces.  Nacho chips are served with mayonnaise and ketchup and fried plaintains are baked with cheese.  As we discovered, the San Jose taquerias combine Mexican and Caribbean flavors with unique cooking methods and some American influences (such as the ketchup and mayonnaise.)
Sorbet from the Sorbeteria in San Jose Central Market and Alexander Morasolis, great-grandson of founder
In 1901, a sorbeteria opened at the San Jose Central Mercado.  Alexander Morasolis, the great-grandson of the founder of the sorbeteria, explained that the recipe came from a traditional pumpkin/fruit pie recipe that included a custard with cinnamon, nutmeg, cloves, and jamaica seed.  The recipe has not been changed in 110 years and the storefront that Alexander takes cash in was the one that his great-grandfather served customers.  And, after tasting the sorbet, I understand why they haven't changed the recipe; it was simply perfect with layers of spices and nuttiness in the light milk-based frozen custard.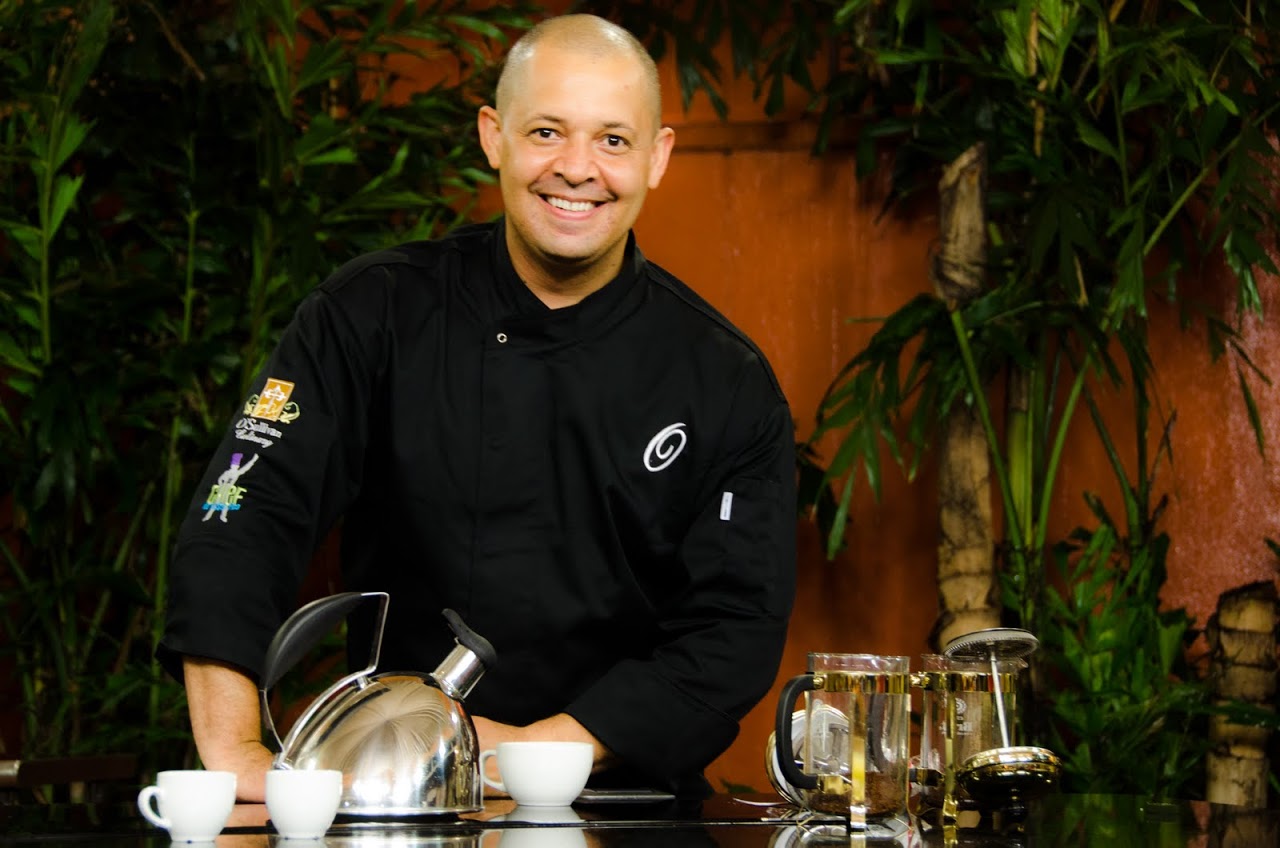 Chef Oscar Castro O'Sullivan
There are these traditions in Costa Rican cuisine and then there is Costa Rica's work to bring its gastronomy to the 21st century model of fusion, healthy, and inventive cuisine. Chef Oscar Castro O'Sullivan , a well-known Costa Rican food personality who has a television show, restaurant, cooking school, and three cookbooks to his name, is capitalizing on the gastronomic innovation roaring through the country.  "Most chefs in restaurants don't have proper training. . . . What we're doing," he explained, "is teaching future chefs French methods to adapt tipico Costa Rican cuisine."
After a few days in the countryside, I saw what Chef O'Sullivan meant.  Much of what we ate was overcooked or bland, as if the cooks had not been properly trained in basic cooking methods.  But, in San Jose , I saw the future of Costa Rica's gastronomic identity.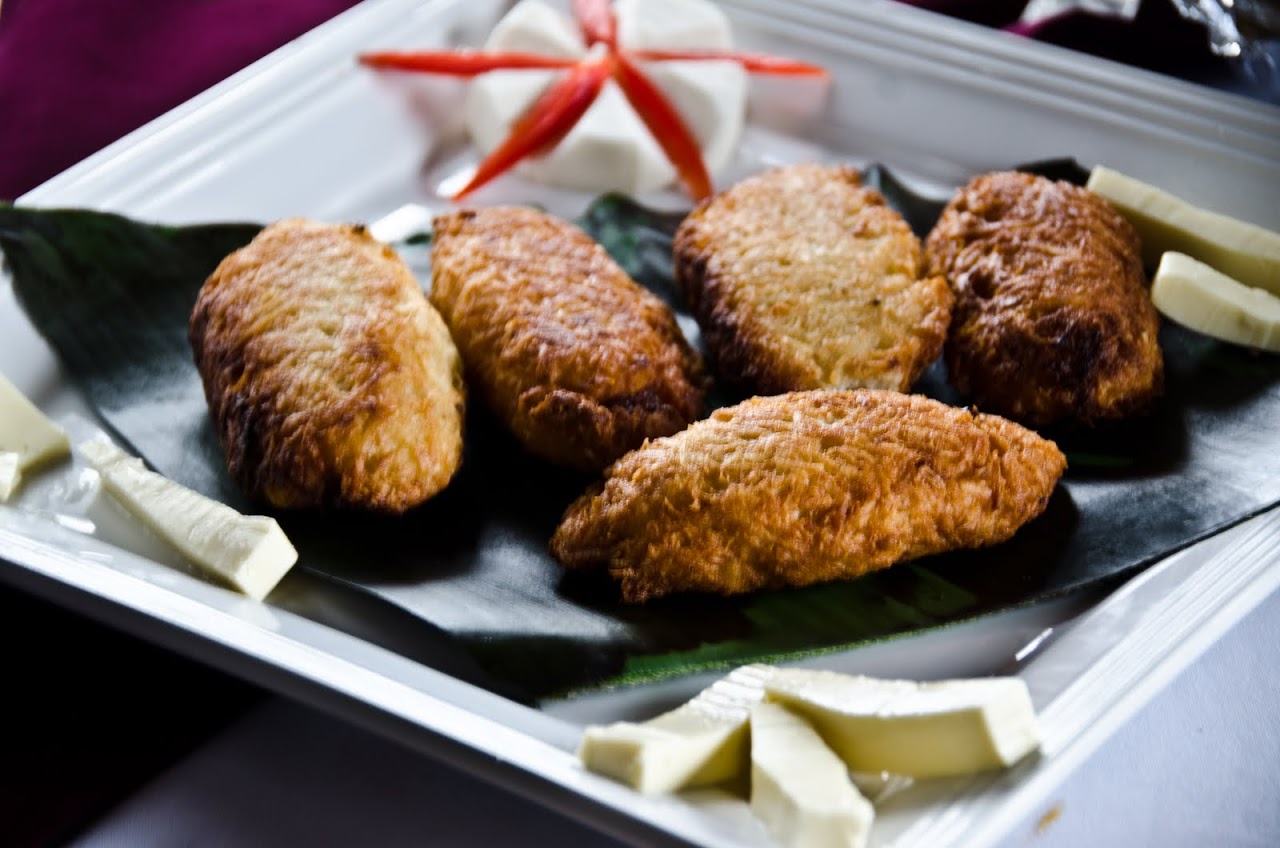 | | |
| --- | --- |
| | |
| | |
| | |
Lunch at Doka Estate Coffee Plantation
In San Jose, upmarket chefs twisted, turned, and tweaked Costa Rican traditions.  For example, at Doka Estate Coffee Plantation, we ate an almost identical lunch to what we would get at a taqueria, but with major differences in quality of preparation and ingredients.  The enyucados --- yucca mashed and filled with beef or cheese and then fried --- were not oily, the picadillo de chayote was delicately spiced with peppers and onions, and the corn tortillas were handmade.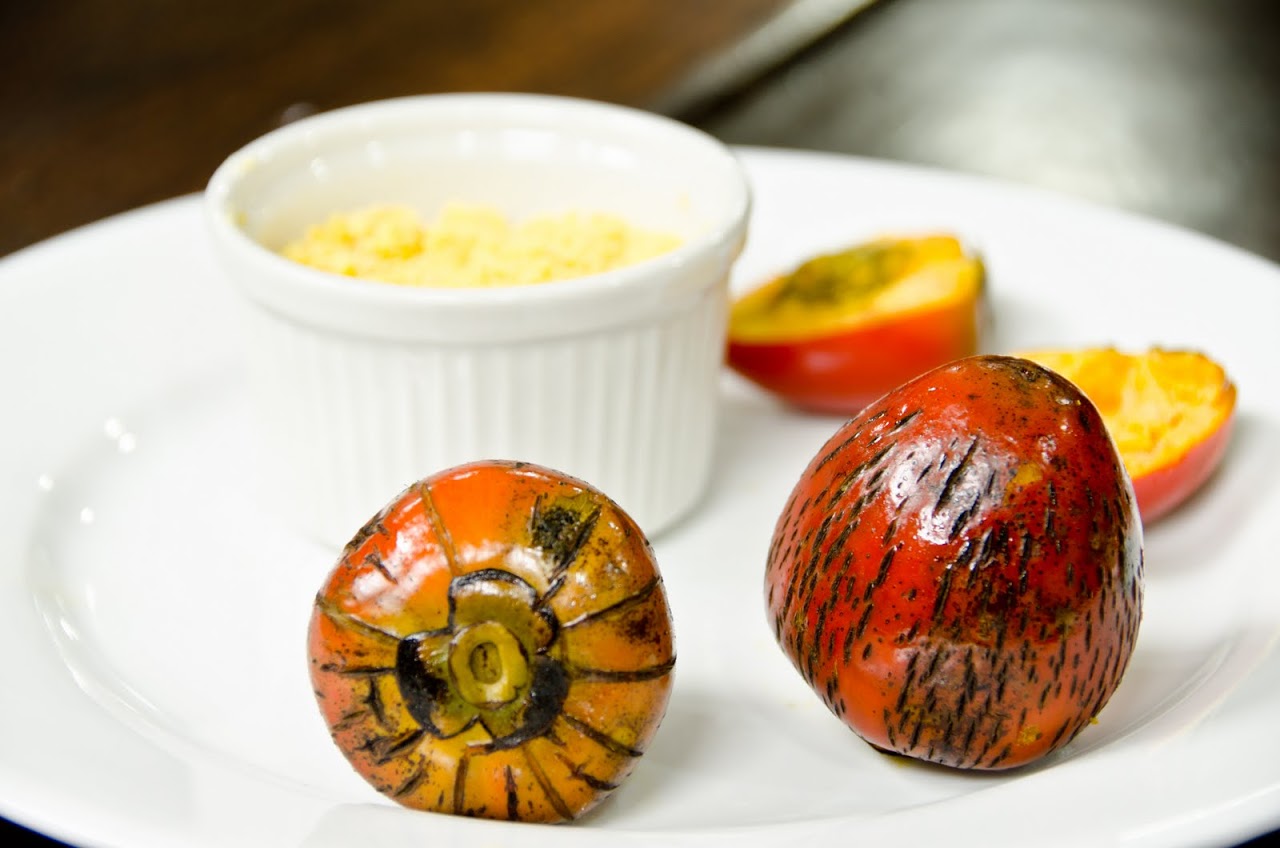 Pejibaye
The best example I can give you of Costa Rica's culinary inventiveness is in the up-and-coming use of the pejibaye.  The pejibaye is the fruit of the palm tree, a fruit usually ignored in most countries, because of its lack of flavor.  Though similar in consistency to a starchy yam, the fruit lacks any distinctive flavor.  Nonetheless, Costa Ricans love the fruit and usually eat it with a dollop of mayonnaise.
Heart of palm ceviche, pejibaye soup with queso bunuelo
At the El Mirador Restaurant in the Holiday Inn, San Jose, the chef blends the pejibaye into a savory soup, seasoned with salt and light herbs, and adds crispy fried cheese cubes on top, showcasing the pejibaye's texture rather than flavor.  Similarly, one of my tablemates had a heart of palm ceviche, where the hearts of palm were doused in bright ultra-orange lime juice, onions, and cilantro.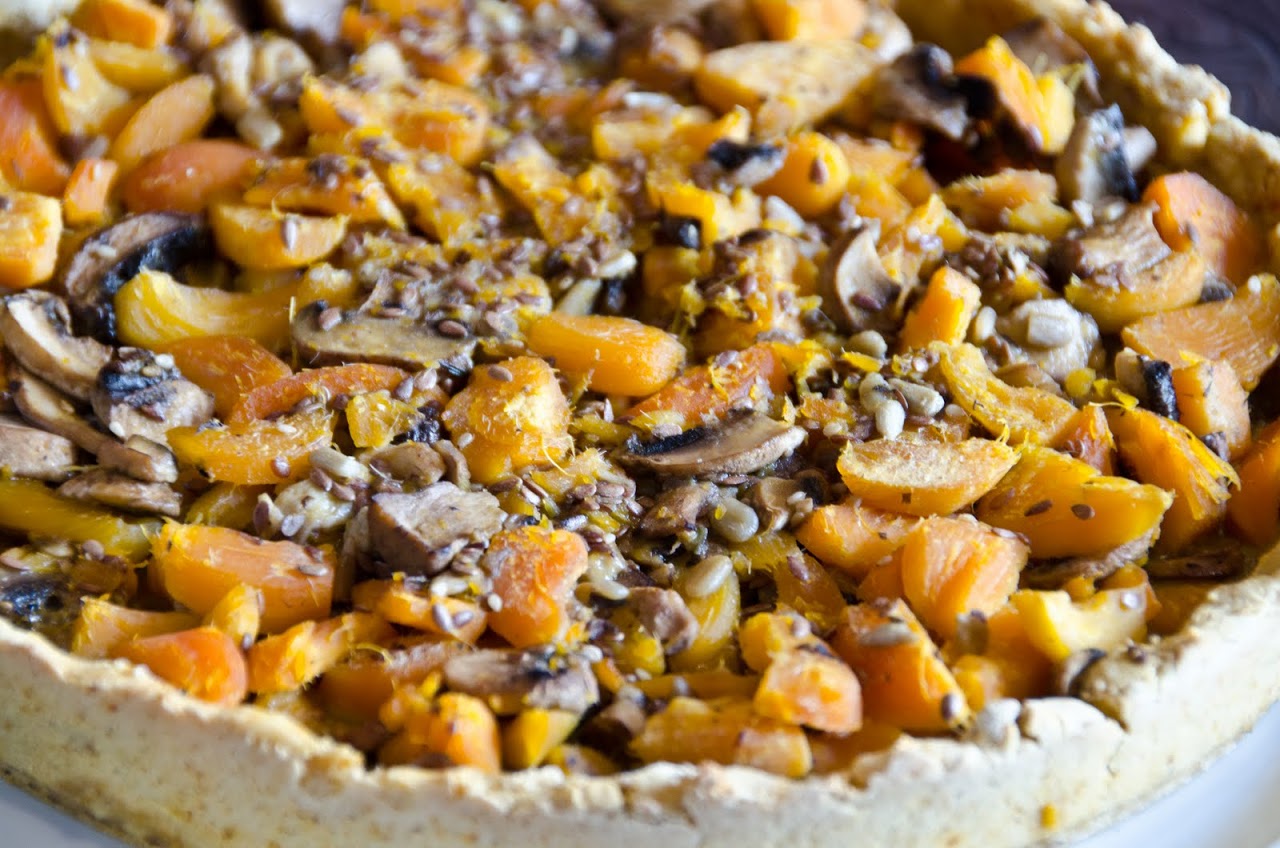 Pejibaye, mushroom, and coconut quiche with pejibaye and yucca flour
Cristina Aravena has gone one step further, by opening Cambalache , an organic, mostly vegan restaurant to San Jose's growing restaurant scene.  She began the restaurant because she was vegan but, since she opened, five additional organic and mostly vegan restaurants have popped up in San Jose.  She explained that she is trying to "promote conscious eating" by sourcing local ingredients from farmers and using them in unique ways.  While there, we tried a lovely pejibaye, mushroom and coconut quiche that relied on textures, again, blending the starchy fruit with the soft mushrooms and the crisp almost-dry pejibaye flavored crust.
| | |
| --- | --- |
| | |
| | |
Lunch at O'Sullivan Catering: pejibaye and cassava tart, Chef O'Sullivan, guanavana, guanavana cheesecake, chocolate cake with chiverre and coffee, cas cheesecake with oreo and butter cookie, tres leches and tiramisu
But, without a doubt, my favorite meal and preparation of pejibaye was at Chef Oscar Castro O'Sullivan's catering company.  The pejibaye and cassava tart stuffed with black beans and mozzarella simply blew my mind.  The not-sweet pejibaye flour contrasted beautifully with spicy mashed black beans and the mozzarella added a little richness.  Each of the desserts were equally impressive, combining local ingredients in innovative ways, such as a guanavana cheesecake or a tres leches tiramisu.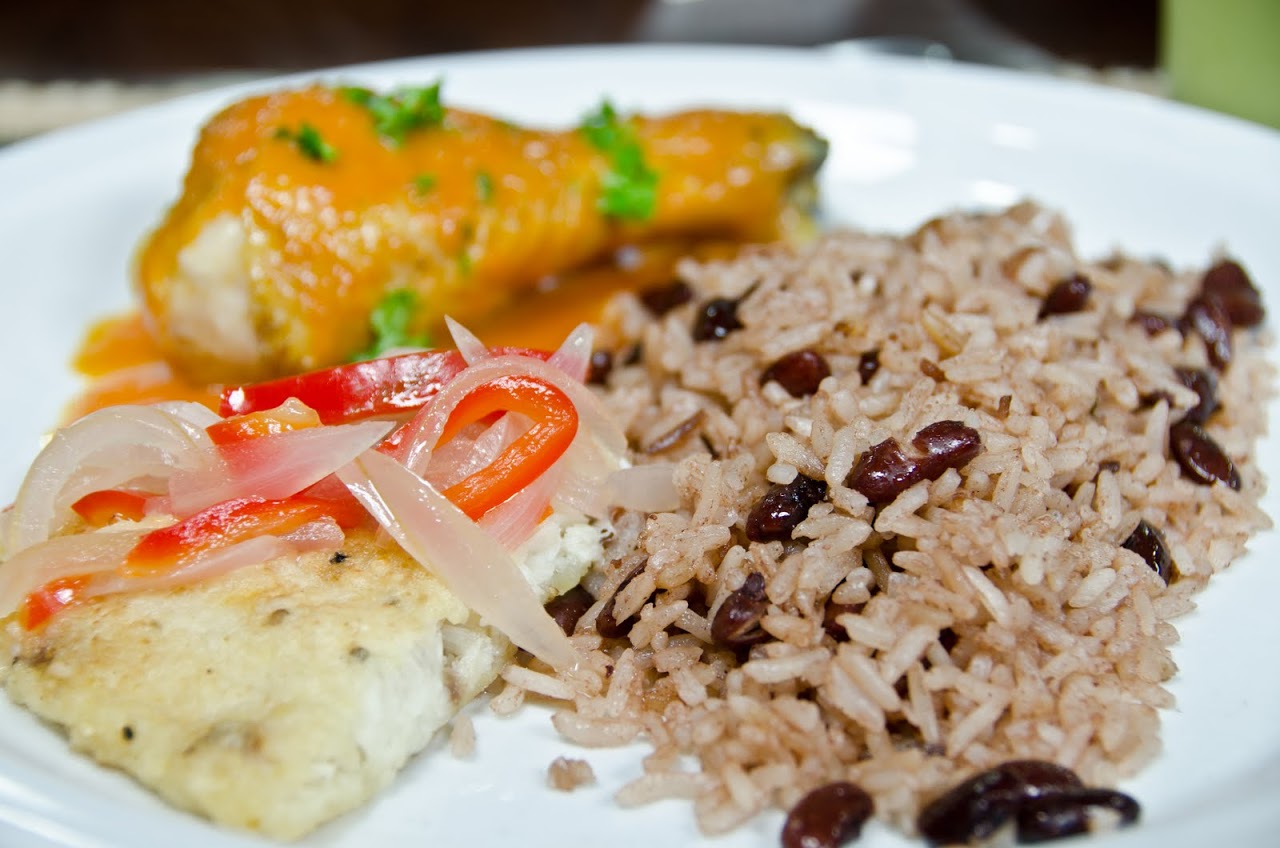 Chicken, fish, and rice and beans at O'Sullivan catering
As I boarded my flight from San Jose, a fellow passenger complained that she'd be glad if she never ate rice and beans again, as that simple preparation featured in every meal I had in Costa Rica (including breakfast).  I've read guidebooks stating that the food is " not especially memorable ," and I understand, as I suffered through some overcooked and bland preparations.
But, I see hope and excitement in Costa Rica's food, with leaders in food like Chef O'Sullivan.  Right now, Costa Rica is at the cusp of breaking in their own food empire and I can't wait to taste their next steps in developing a pais marco .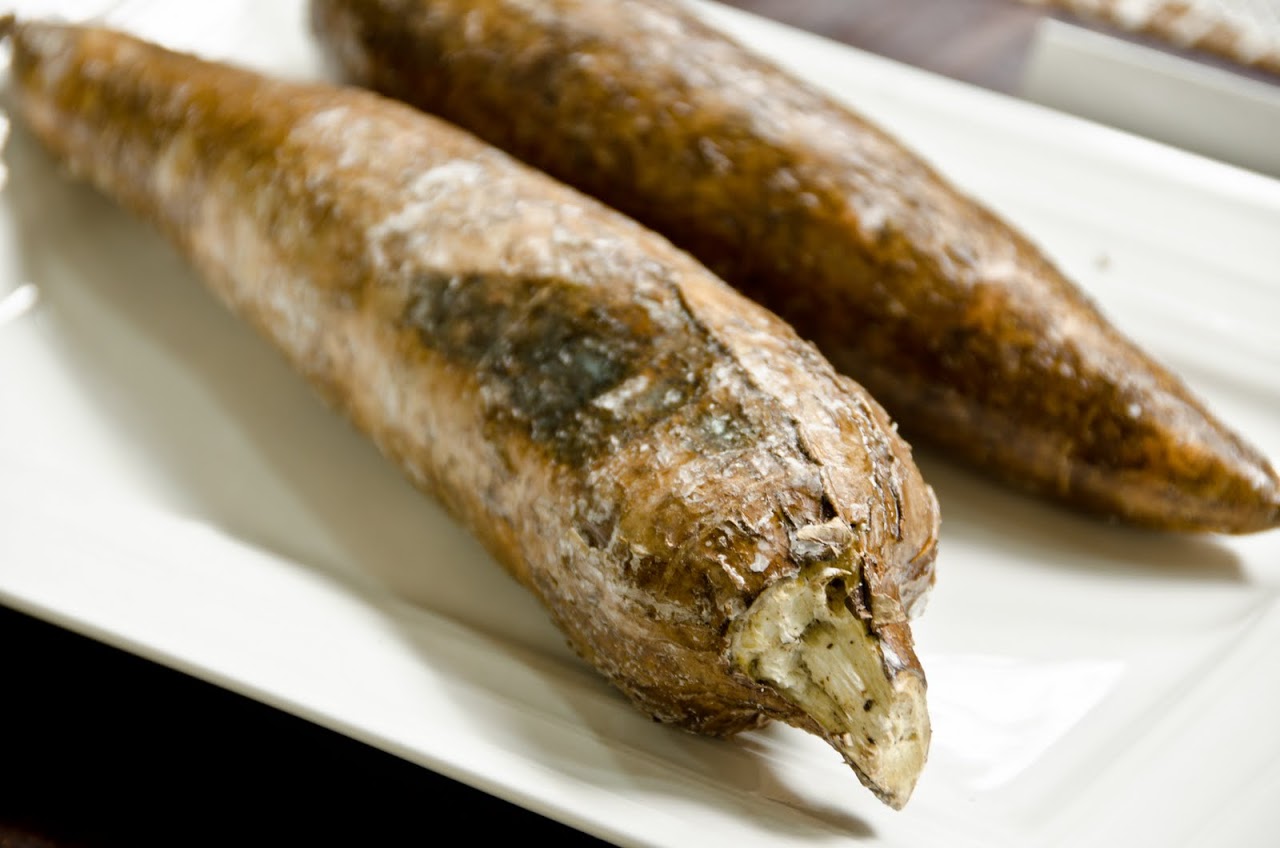 Taro root
Details
I highly recommend Chef O'Sullivan's restaurant, called O'Sullivan Cafe .  (Note: I ate at Chef O'Sullivan's culinary school, but all of the meals that I had were on the O'Sullivan Cafe menu.)  We enjoyed our meal at the upscale El Mirador in the Holiday Inn, San Jose , but, if you are expecting a completely authentic Costa Rican meal, you might be disappointed; the El Mirador combines some Costa Rican elements with more traditional French cuisine.  I LOVED the Sorbeteria in the Mercado Central, partly for its longevity, but mostly because they made a killer ice cream.  Lastly, I think Cambalache is a lovely option for something a bit different and unique, and especially handy for vegetarians like me in meat-heavy Costa Rica.
In general, keep an open mind about the food.  Grab a seat in the sodas and taquerias because that is where the locals eat.  When you get outside of San Jose, quality tends to drop, with heavy use of artificial ingredients, such as powdered milk and substandard coffee.  But, there are new inroads being made with a focus on organic cuisine as part of Costa Rica's general initiative toward sustainability and eco-tourism.
For vegetarians, as with most of Central America, Costa Rica can be difficult.  Most meals in hotel resorts revolve around a meat with starch, starch, and more starch --- such as rice and beans, plantains, yucca, or taro root.  Greens don't seem commonly used though I frequently saw (over)boiled vegetables on the buffets.  On the other hand, the meals at the taquerias and sodas provided better options for vegetarians, with a platter with eggs, rice and beans, toast, and a vegetable of the day.  It is possible to find dishes like yummy enyucados stuffed with beans and cheese and tacos made without meat in the taquerias.  Most upscale hotels and restaurants will have a few good options, often relying on pasta, pizza, or Indian dishes, and there are a few places like Cambalache popping up in Costa Rica.  There are the inevitable Indian restaurants and pizza places, but I think that you can find good options if you look around a bit, especially in San Jose.
*My trip to Costa Rica was sponsored by the Costa Rican Tourism Board but all opinions and impressions are, as always, my own. If you find want to head to Costa Rica (and why wouldn't you?), Costa Rica's running an awesome Facebook giveaway for one trip per day for the next few months.