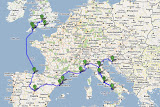 The first four months of our European trip
I have been waiting over a year to write these words:
We are leaving for Europe today.
Today!  We are, as you read this, sitting on the Queen Mary 2 cruise ship with Chewy and Abby in the kennels on the 12th deck.  In one week, we will arrive in Southampton, England.  Our plans tend to be as volatile as Lady Gaga's fashion choices but right now our 13-month European leg looks like this:
August: Cotswolds and Cornwall, England
September: Madrid and Barcelona, Spain
October: Cannes, France; Alba, Italy (for the truffle festival); and Tuscany, Italy
November: Sorrento and Rome, Italy; somewhere in Wales
December: London, England
January: Mexico (for a wedding); then to Croatia
February: Croatia
March: Bosnia; Austria
April: Germany; Holland
May: Belgium; France
June: France; Ireland
July: Ireland; Scotland
August: Scotland
September 2012: Back to the United States
If you're wondering why we're mostly sticking to western Europe, it's because we have limitations regarding where we can bring the dogs, as well as our own Schengen zone limitations that complicate the picture (you can read all about these complications over here at The Road Unleashed ).  And, yes, there are so many places that we wish we could include in this trip - we are especially sad that we will be missing out on Portugal and Switzerland (though we might try to squeeze Switzerland in somewhere).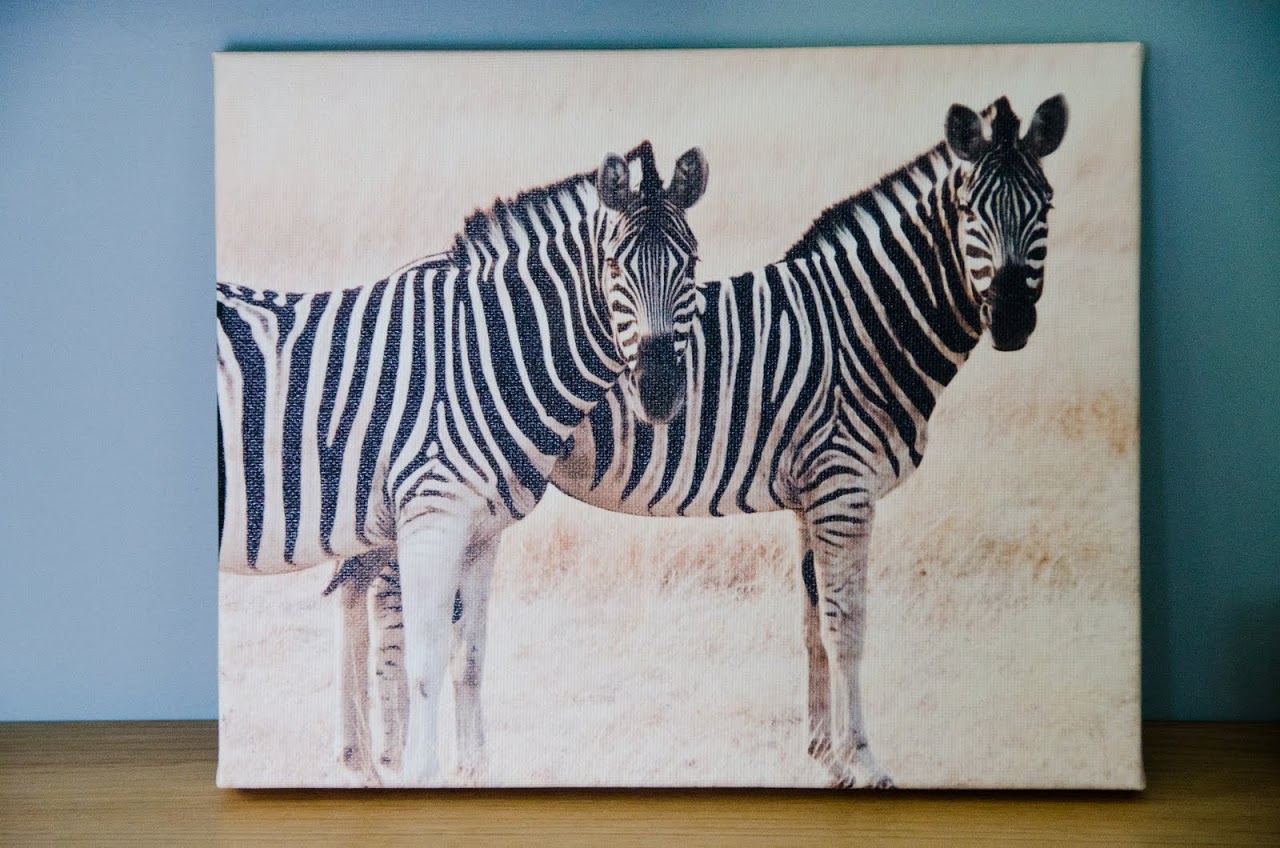 Our EasyCanvasPrints.com canvas
To celebrate the kick-off of our European leg, we have partnered with EasyCanvasPrints.com to give away an 8 x 10 canvas print of any photograph that you desire.  I am absolutely in love with the print that we ordered from them and I think you'll be very happy with any canvas print that you order, as well.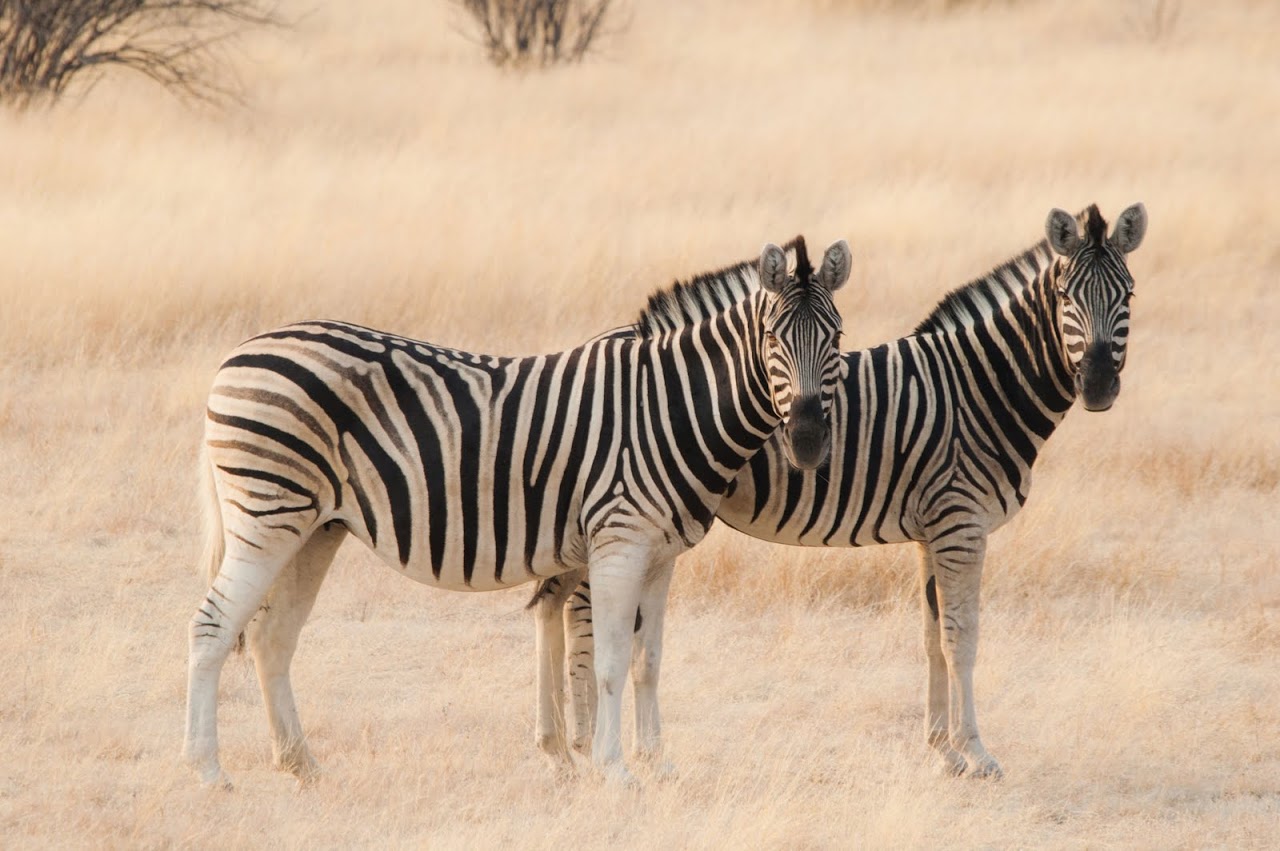 Touched up for the web
The process is super simple.  First, pick a picture you love.  I chose this one that we took on our Africa-in-Focus overland trip because I love the sharpness of the zebras and the way the background melts away.  The version above is the touched-up Lightroom version for the web.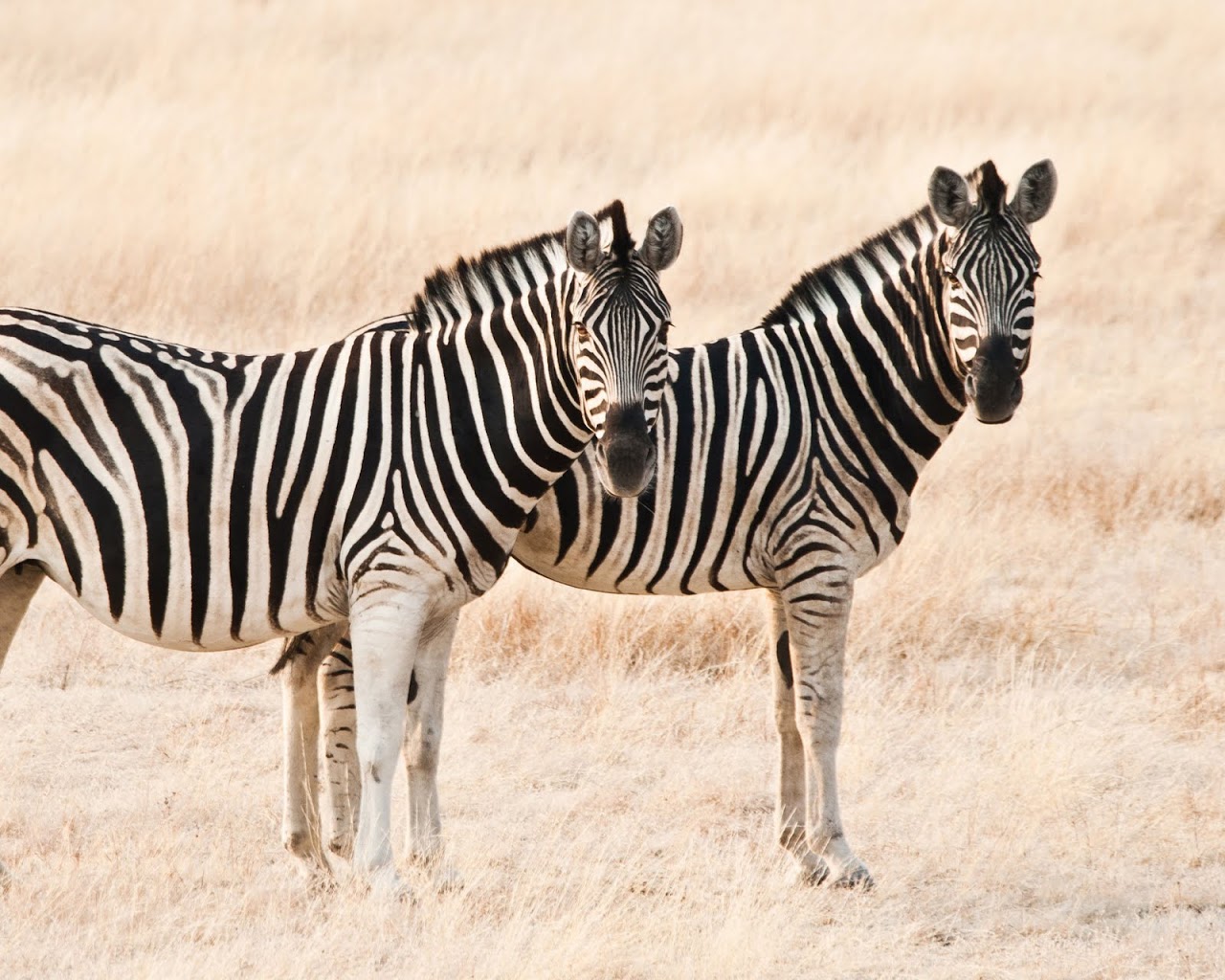 Version touched up for EasyCanvasPrints
Then, I went into Lightroom and I edited the picture so that I could have it printed out.  As you can see, I upped the brightness and the sharpness because I've found that, in general, any printed photo looks much darker than the version you see on the web.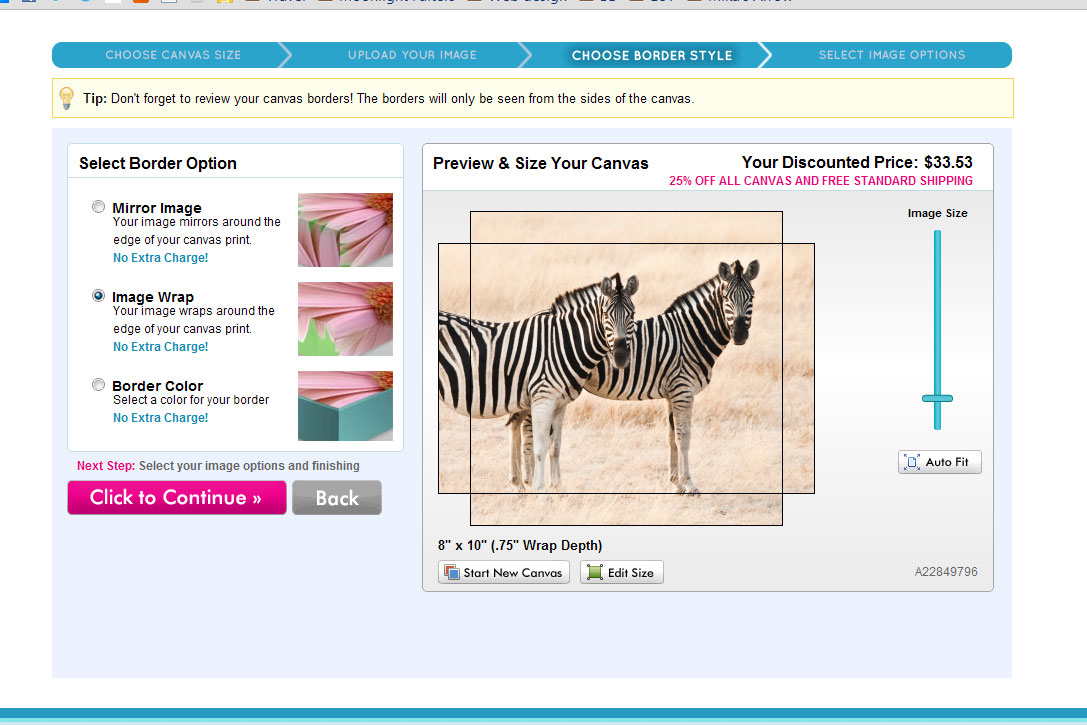 EasyCanvasPrints ordering form
I chose my canvas size (8 x 10), uploaded my image, and selected my border option.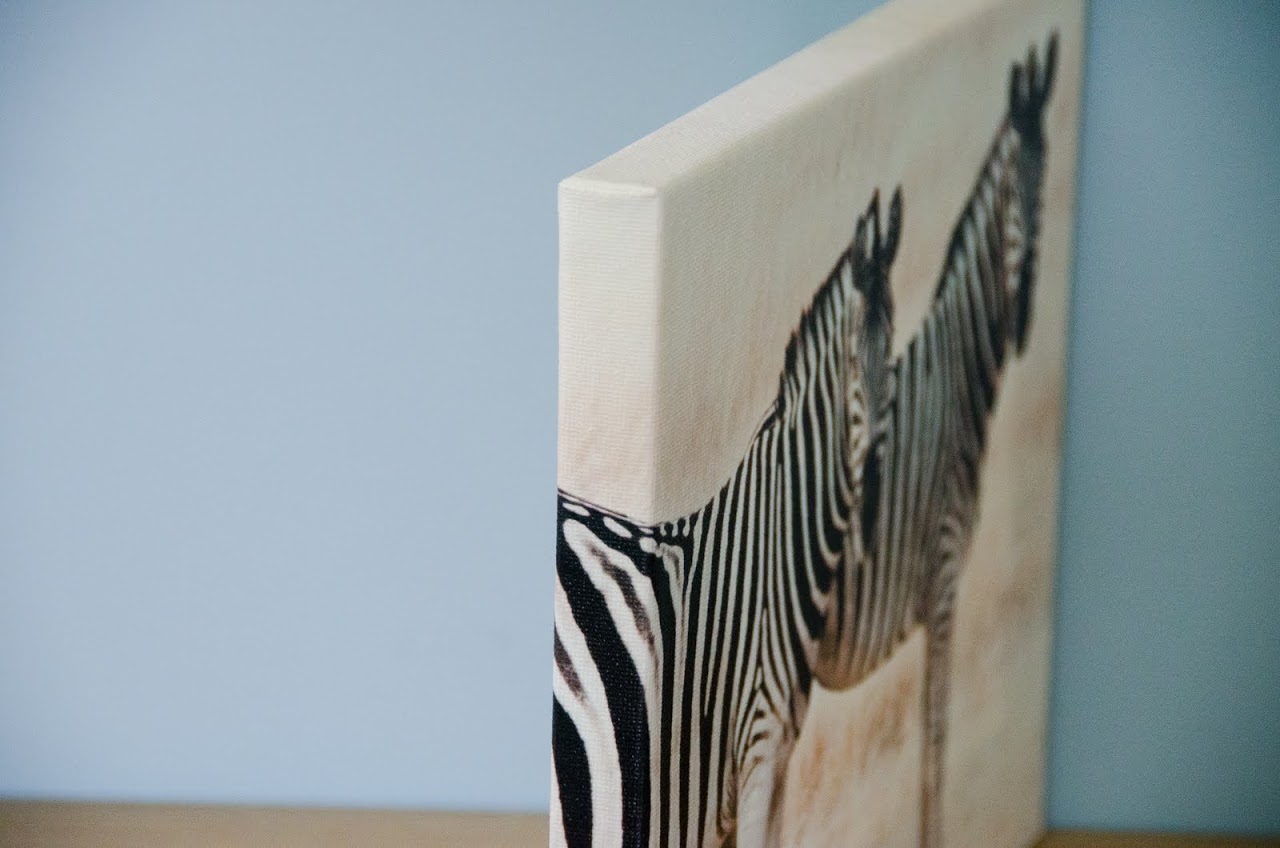 Edge of canvas
I personally prefer the Image Wrap because I think it looks a bit more professional, but that's just me.  It took me a couple of tries to get the image wrapped exactly as I wanted but the EasyCanvasPrints website lets you adjust the size of your picture and maneuver where the cropping will occur.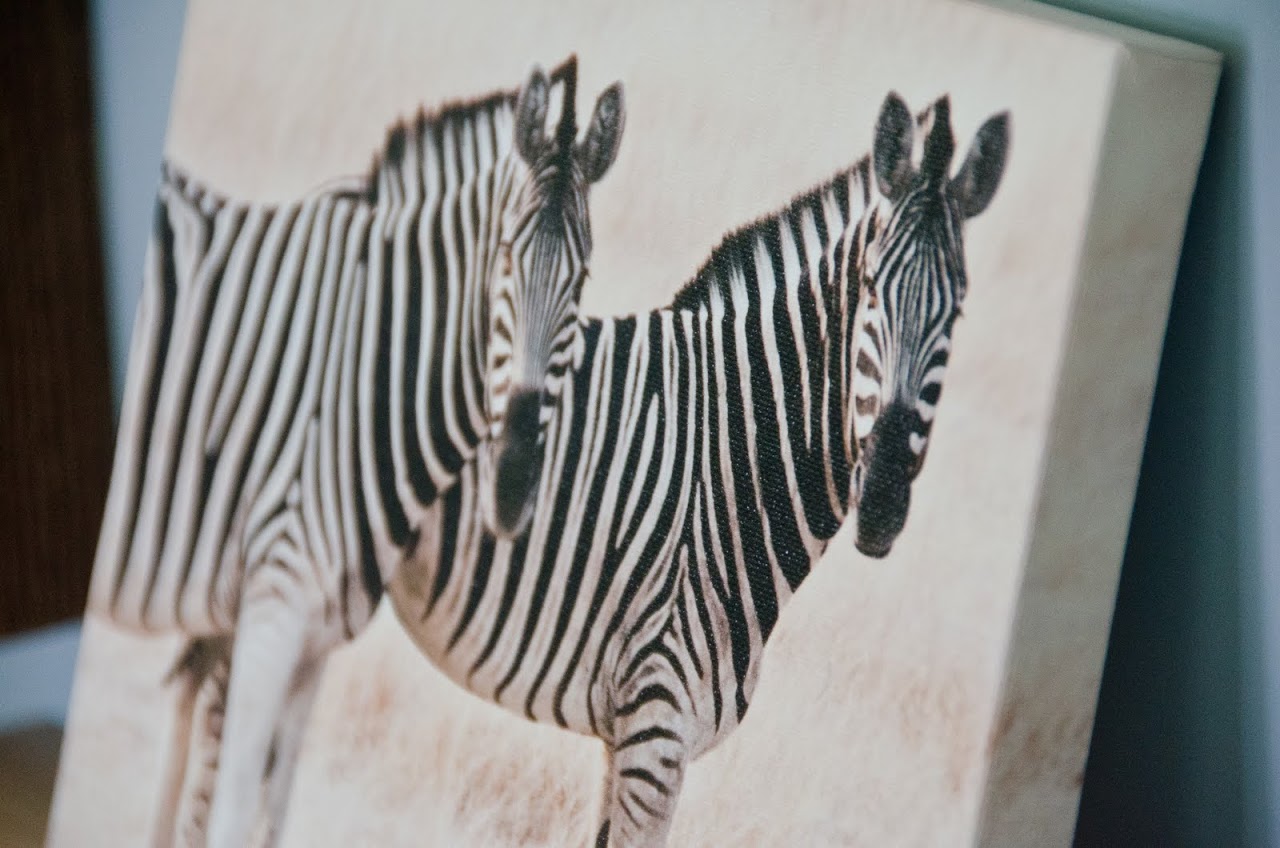 Finished canvas prints
A week later, I had it in my hands.  The colors are sharp, the canvas is nubbly to the feel, and it looks as professional as anything you might find in a gallery.  I am in love.  But, sadly, my beautiful canvas is sitting at my parents' house while we head off to Europe.
Okay, fine, I'm not really all that sad.  Have I told you how ecstatic I am that we are taking our dogs with us to Europe?  This is going to be an adventure, completely different than anything we've ever done before, and I can't think of a better way to celebrate than to give away a beautiful canvas print.
So, here's the deal.  You will be entered into the drawing for a canvas print from EasyCanvasPrints.com if you do any (or all) of the following:
you leave a comment below telling me about your next adventure .  It could be something as simple as "going to check out the new Chinese restaurant" or something huge like "getting married."  I can't wait to read about the excitement happening in your lives.
you tweet one of the following two tweets: "Hey @theroadforks & @easycanvas: my next adventure is ____. [*fill this in here*] Pick me to win! http://bit.ly/nXPIbD"  OR  "I entered to win a canvas print from @theroadforks & @easycanvas http://bit.ly/nXPIbD"
you like EasyCanvasPrint's Facebook Fan Page AND leave a comment letting me know below
you like The Road Fork's Facebook Fan Page AND leave a comment letting me know below
You can enter by commenting or tweeting once a day until 11:59 p.m. EST, August 5, 2011 .  That's a lot of ways to win!  Unfortunately, this drawing is limited to U.S. and Canadian readers (sorry international folks - I need to run a special giveaway just for y'all.)
* This giveaway is sponsored by EasyCanvasPrints.com but all thoughts and descriptions of their website are, as always, my own.  I rarely pick giveaway partners because I'm usually not all that impressed by their products but I think you will be as impressed with this one as I am.
*** UPDATE *** A big congratulations to Cam at Traveling Canucks who has won the Easy Canvas Print.  Yay!