La Colombe restaurant
Cape Town is more of a conglomerate of tiny towns than one single metropolis.  We chose to stay in the green leafy vineyards of Constantia fifteen minutes from the downtown area in Ascot Gardens , a lovely vacation rental we found on Homeaway.com .  When we found out that La Colombe , listed as one of the top 100 restaurants in the world, was a short ten minutes drive from our apartment, we couldn't resist booking lunch on the first available day.  And, really, would you expect any differently from us?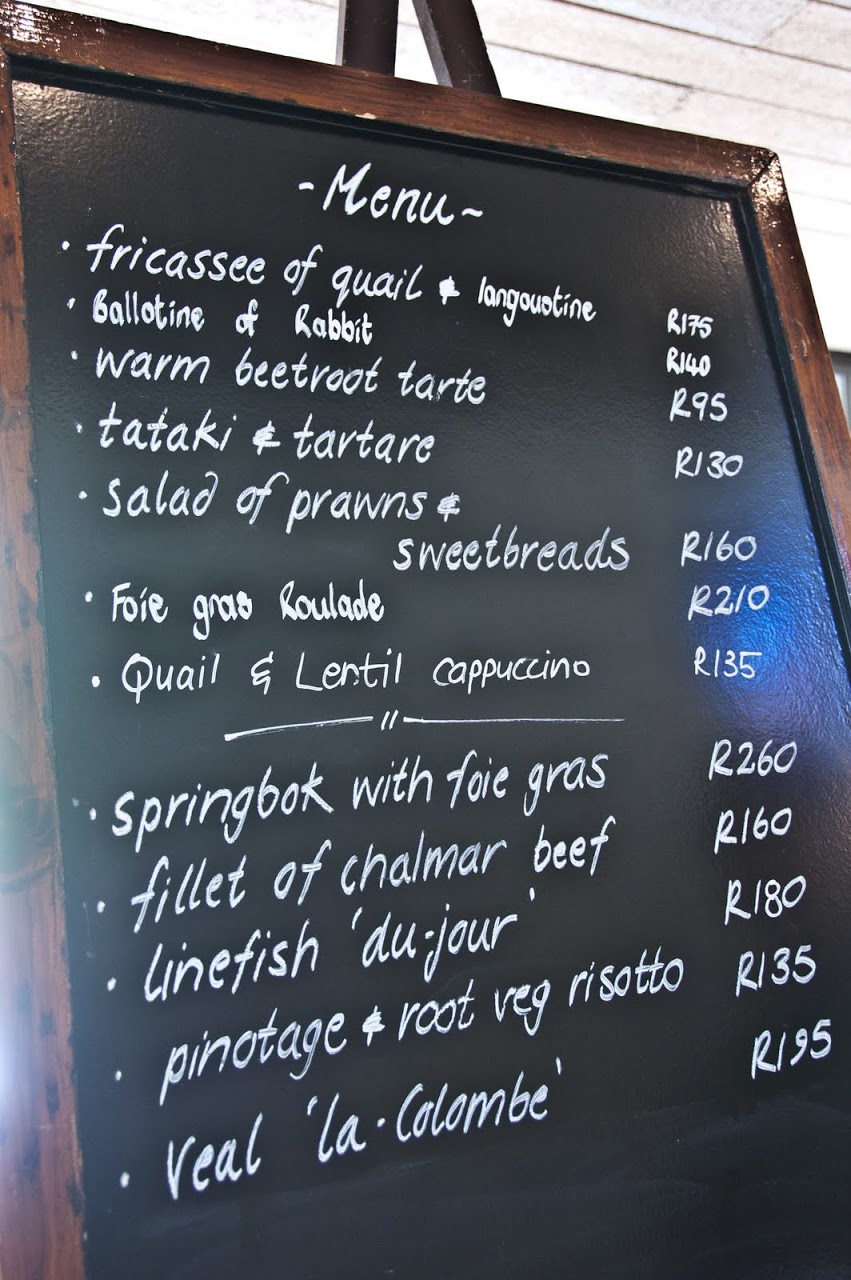 La Colombe is an unassuming little place.  We drove into the Constantia Uitsig vineyard and followed the signs.  We stood outside the cream and green storefront, looking for the sign that would alert us that we were in the right place.  But, there was none.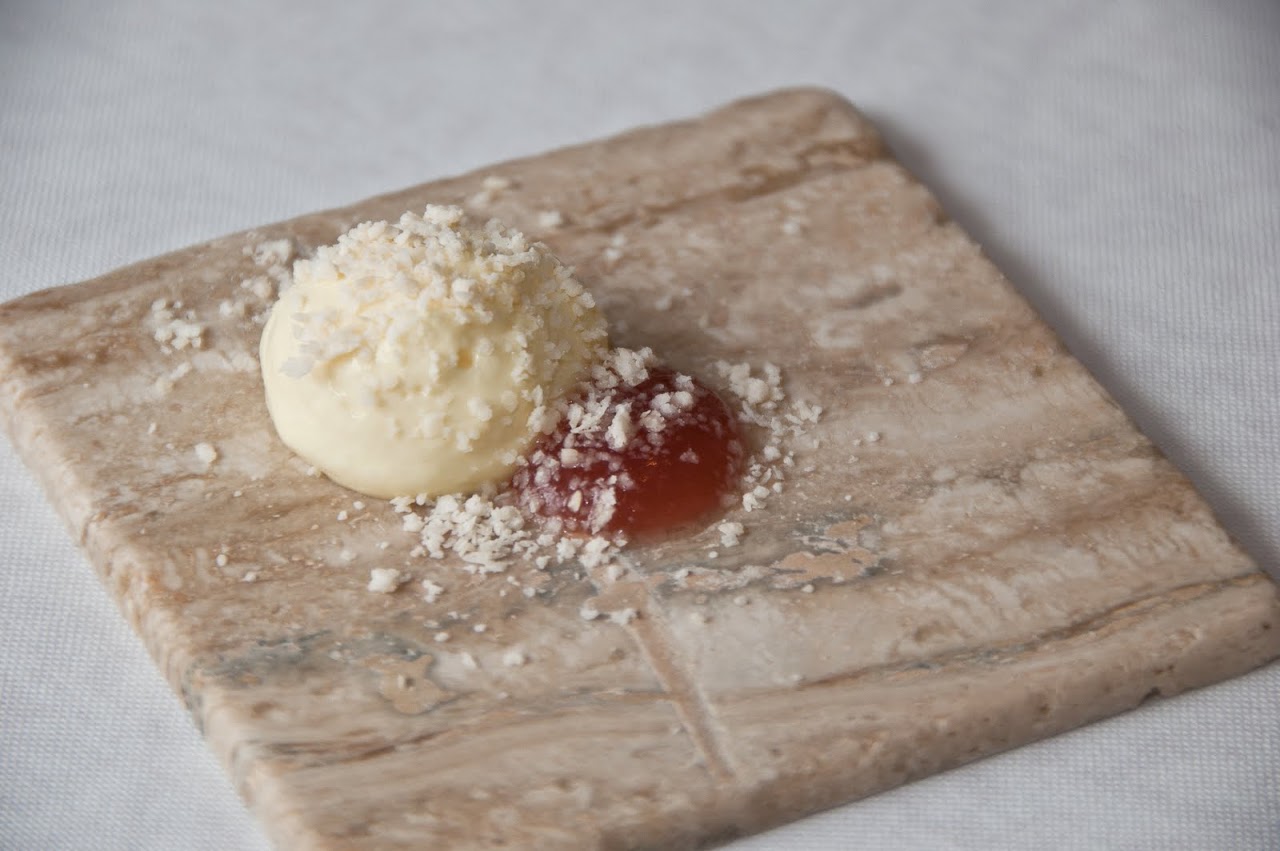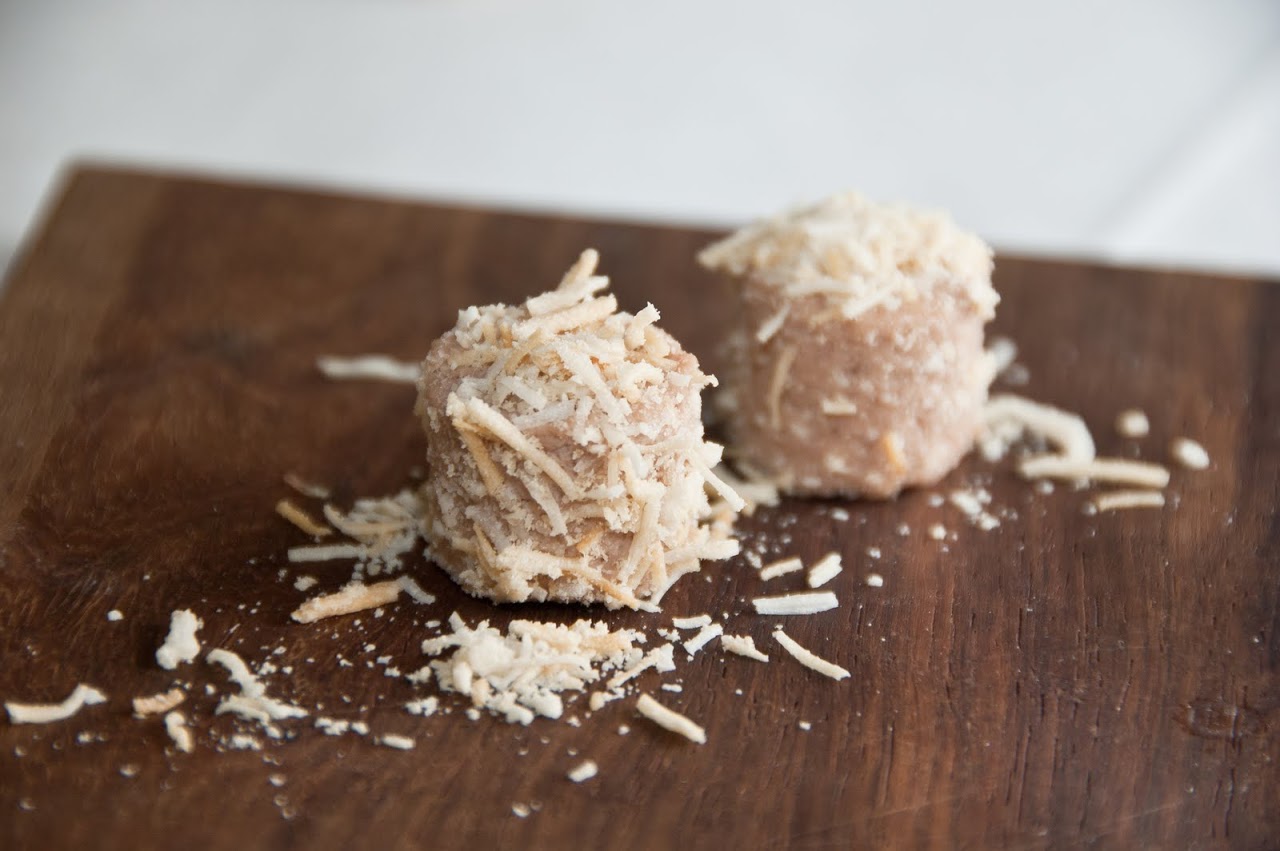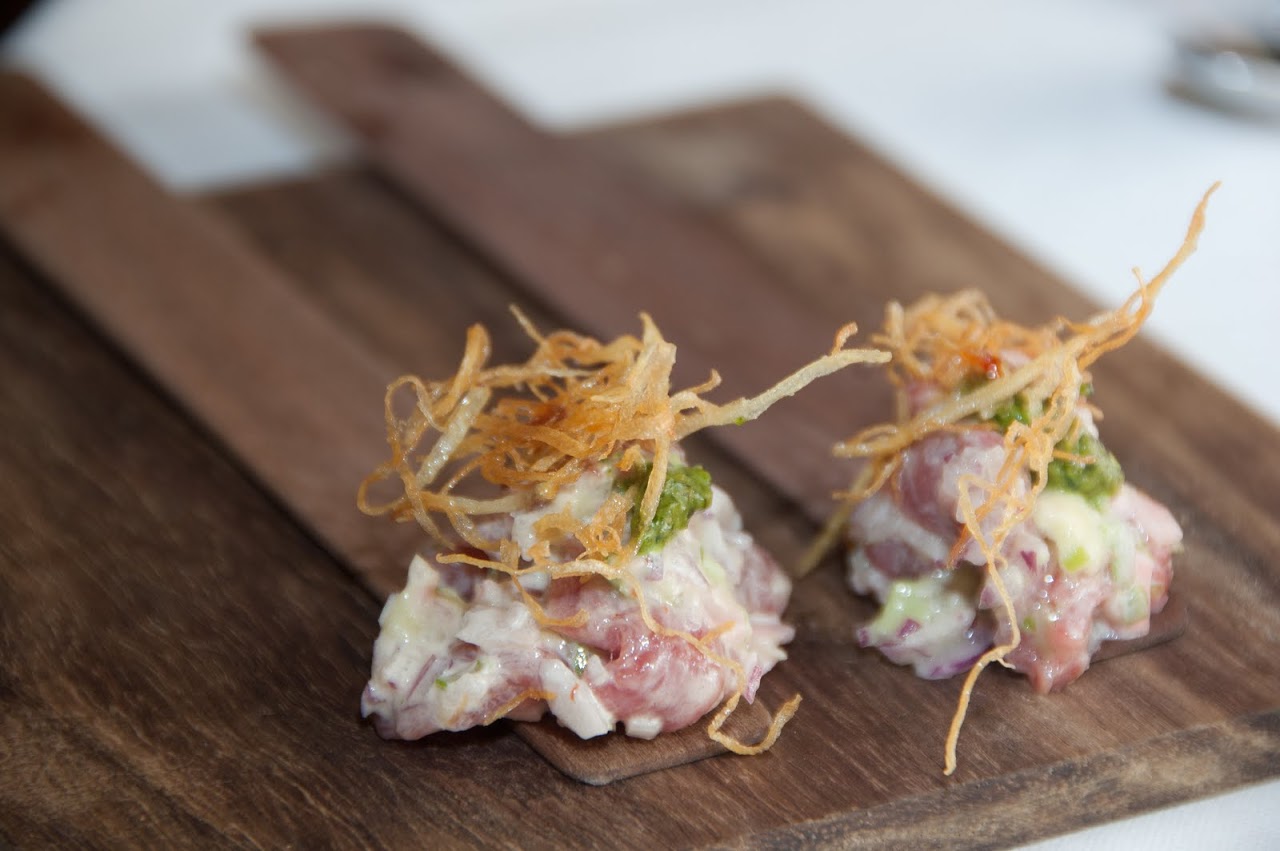 Amuse bouche at La Colombe
We entered the door, unsure that we had arrived at one of the premiere restaurants in South Africa but, in fact, we were at the right place.  The waiter ushered us to a table overlooking the garden and proceeded to detail the stunning menu, presented to us on a giant blackboard.  While I perused the Bible-sized wine menu, our waiter brought out a creamy parmesan catalan and a gamey kudu tartare and soft chicken liver pate for Patrick.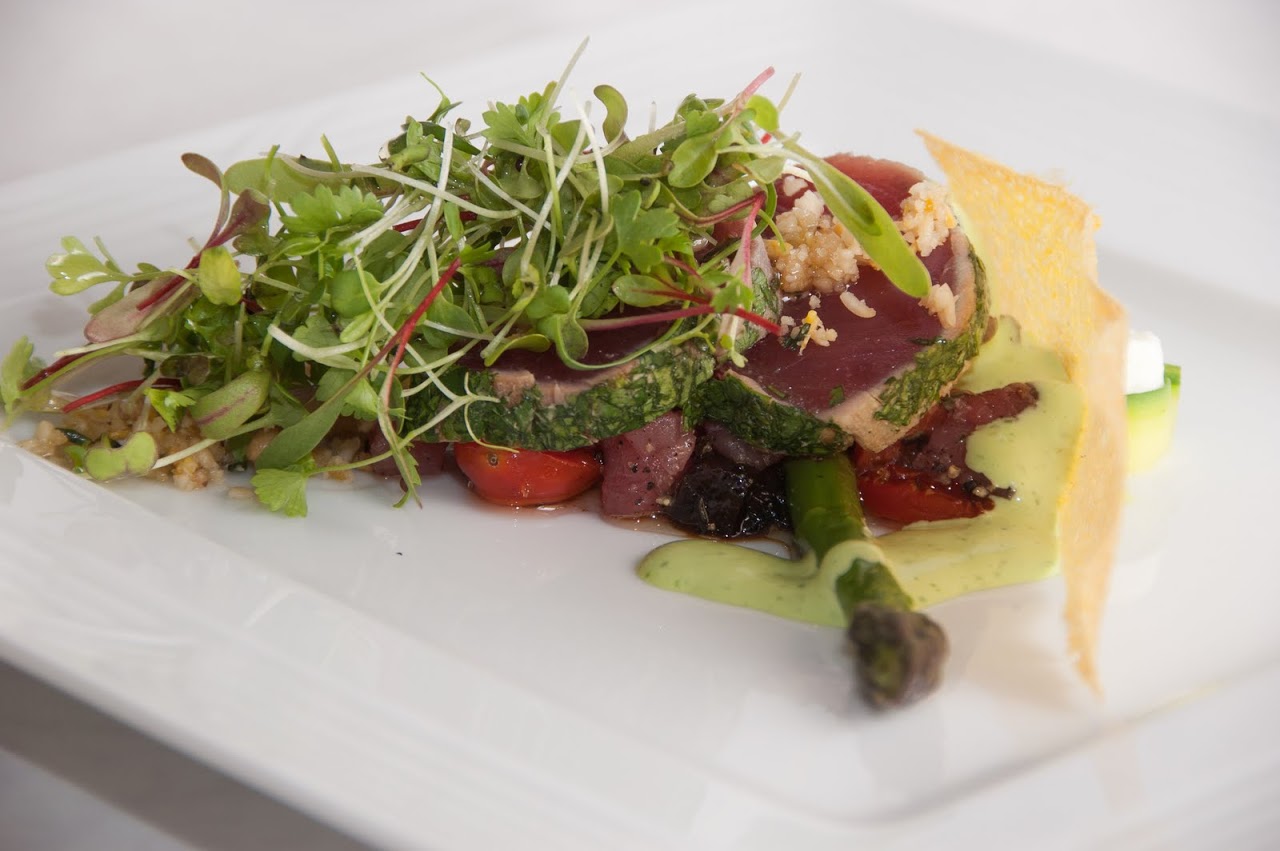 Beetroot tart and tataki and tartare at La Colombe
Because the restaurant is divided into several different rooms, we noticed that it began to fill up but never felt crowded or annoyed by the noise.  Instead, quiet conversations wafted through the dining room as we savored our appetizers.  My stunning beetroot tart, with apple and beet relish, goat cheese fondant, and olive and palm sugar fondant, was almost too beautiful to eat.  It tasted even better than it looked; the airy goat cheese fluff counteracted the rich burgundy tart's strong flavor.  Patrick started with a perfect tataki and tartare, with black pickled celeriac, semi-dried tomatoes, goats cheese and baby marrow cannelloni, with lemon thyme gremolata.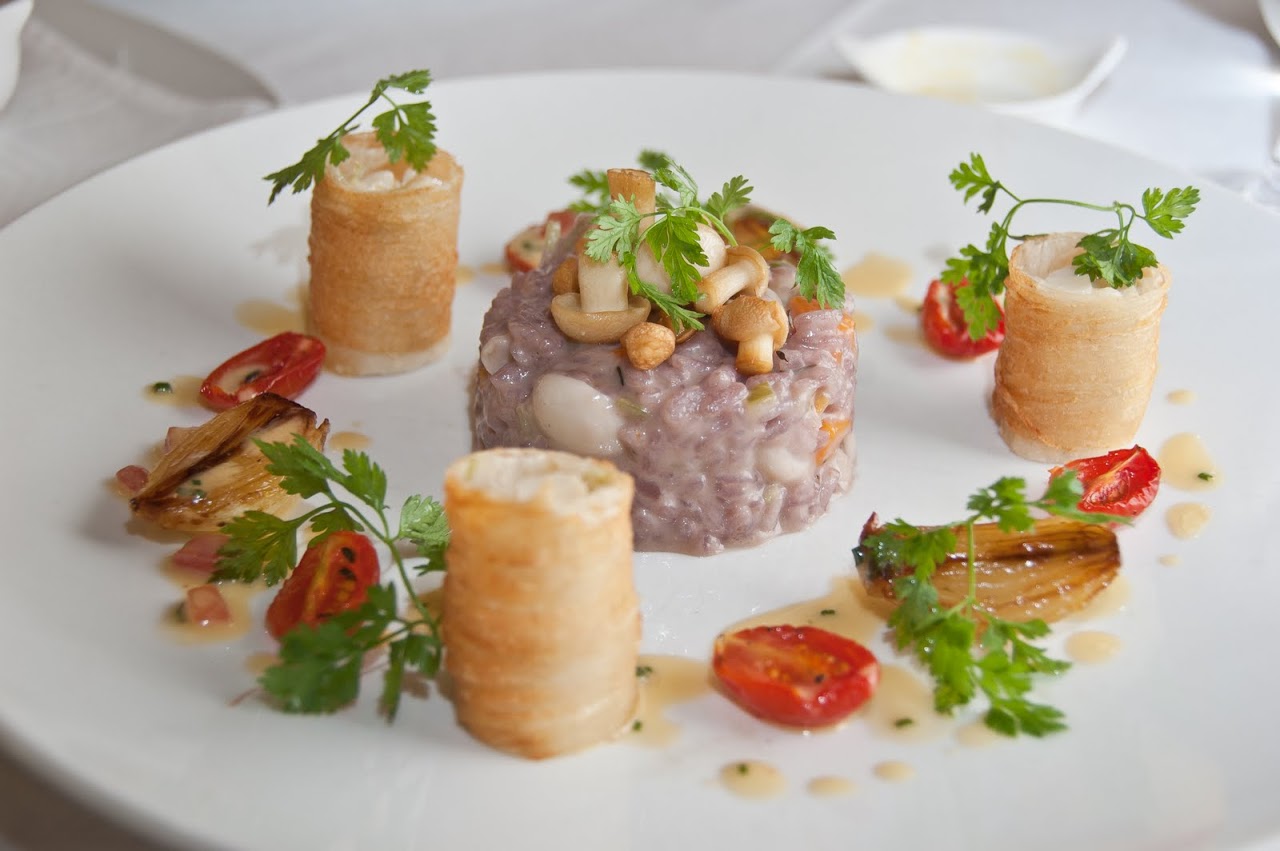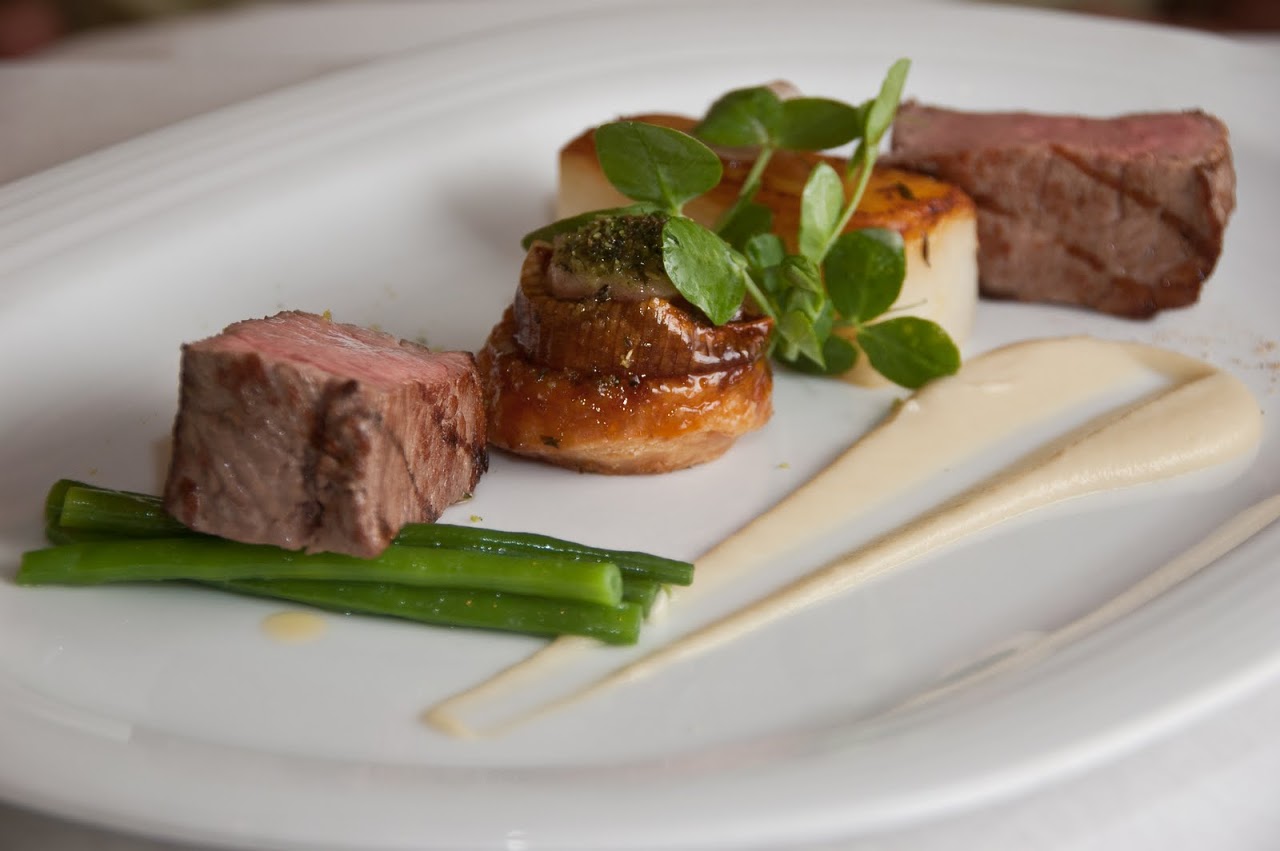 Red wine risotto sofritto, Sous vide of beef rib eye at La Colombe
The red wine risotto sofritto was creamy and rich with the flavors of the grapes grown outside the restaurant's front steps but the celeriac strudel and tiny mushrooms accompanying the sofritto were even better.  Patrick's sous vide of beef rib eye with fondant potato and black pepper Bordelaise sauce more than met his high expectations.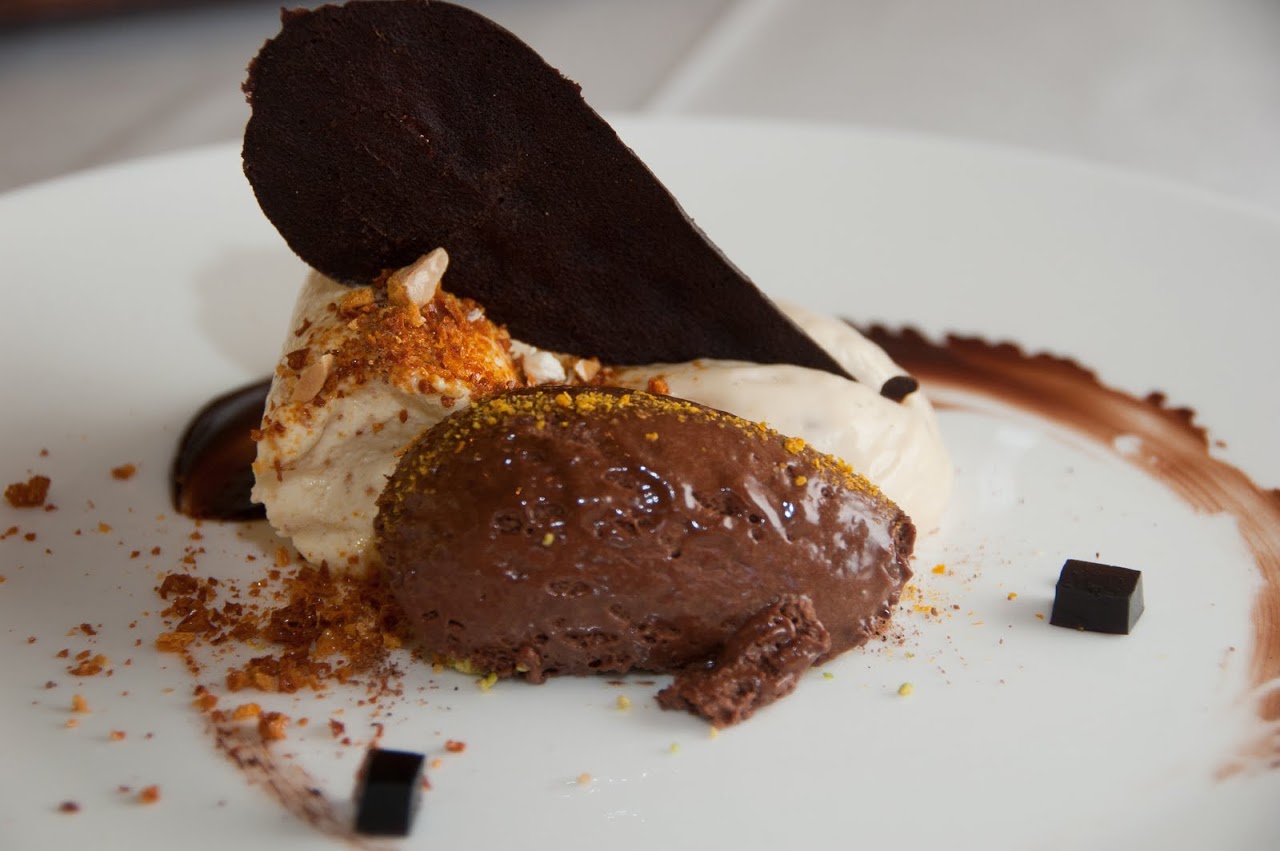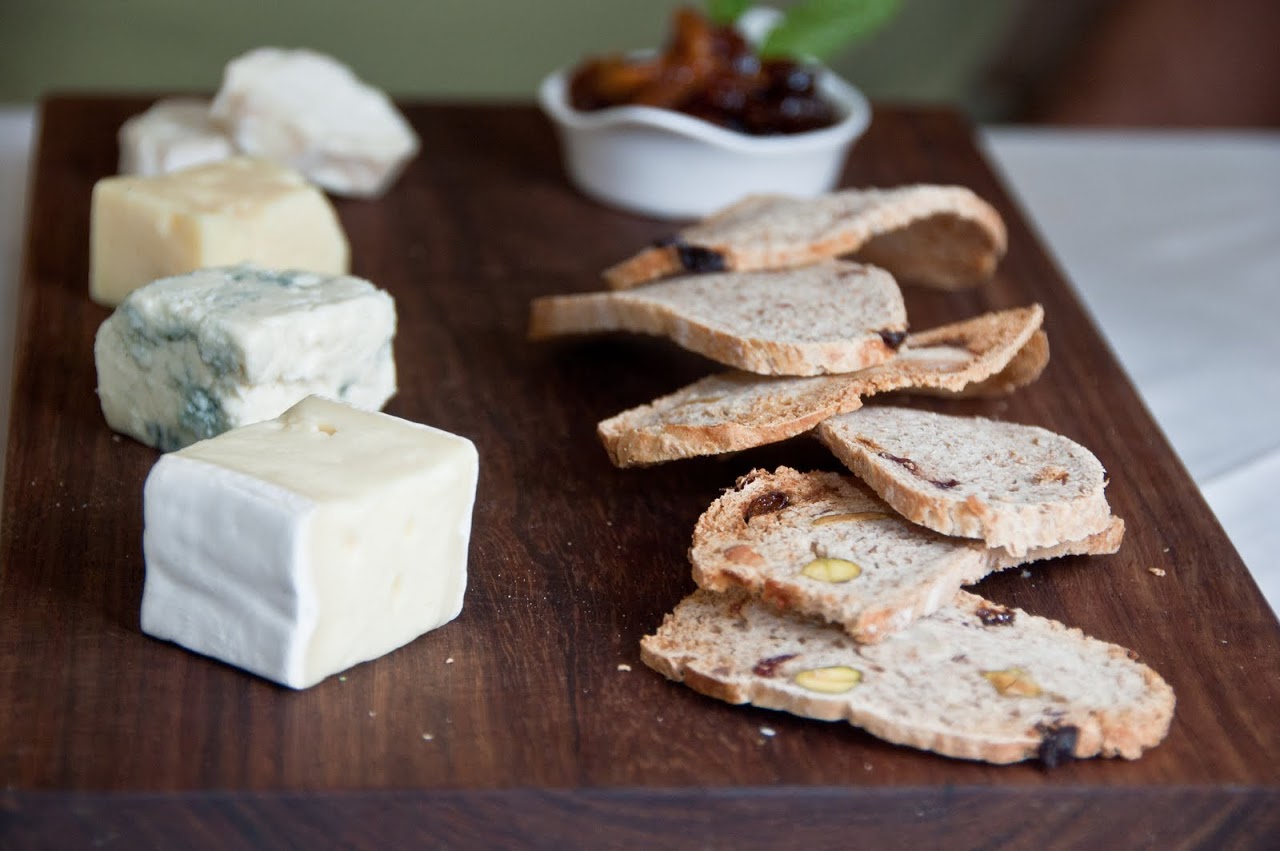 Cashew nut parfait and cheese plate at La Colombe
My decadent cashew nut parfait with dark chocolate and orange mousse was as good as Patrick's cheese plate of locally sourced and European cheeses with gorgeous biscuits and almonds and cranberries.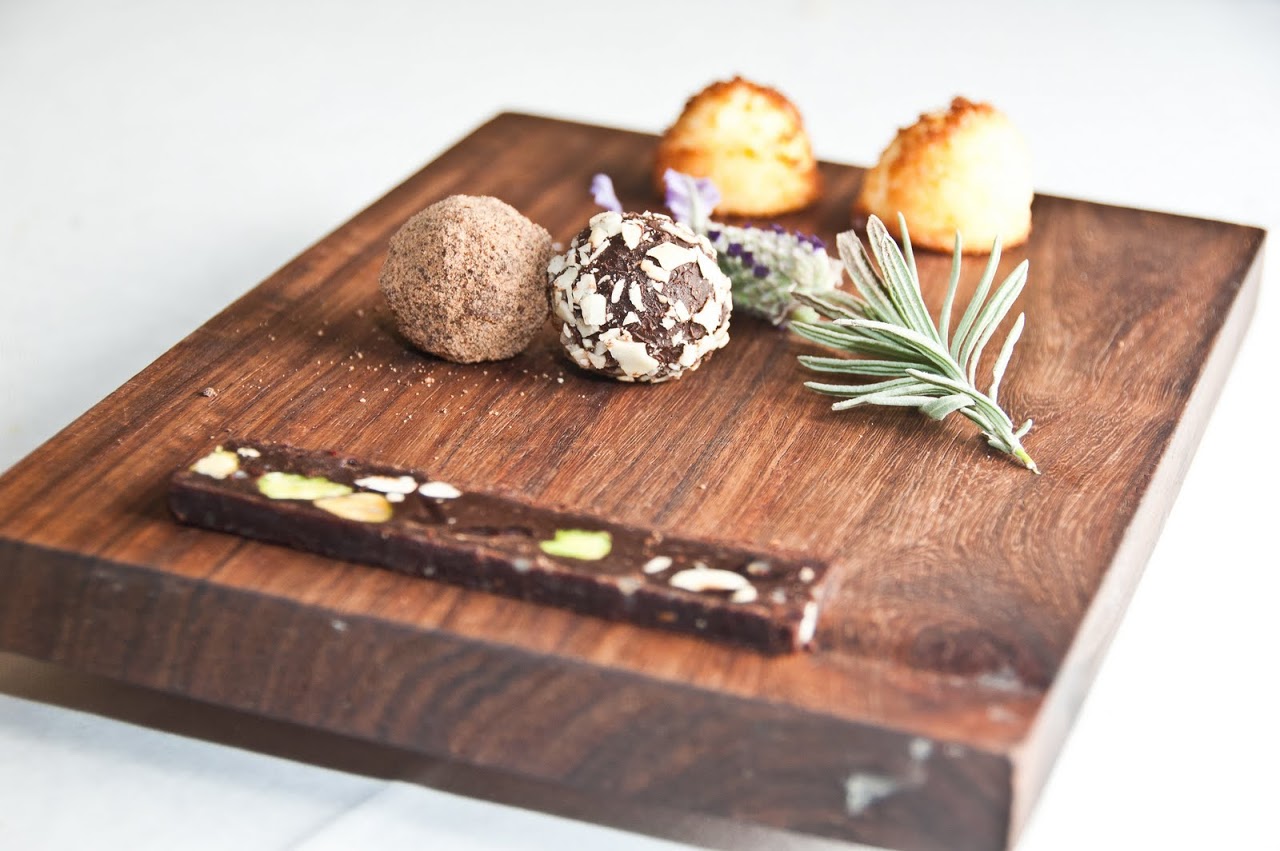 Cookies and chocolate at La Colombe
When they brought out a selection with caramel truffles, coffee truffles, coconut cookies, and pistachio fudge, we could barely cram them into our very well-satisfied stomachs.  Without a doubt, La Colombe's accolades are well-deserved.
Details
La Colombe is a small dining venue with prix fixe meals for both lunch and dinner.  We spent 775 Rand (about $105 USD) for both of our meals with wine, beer, and a small tip.  We thought it was a very reasonable price considering how much food we had, the quality, and that we didn't feel like eating for the next 24 hours.  We highly recommend making reservations as early as possible because it tends to book out at least a full week in advance.