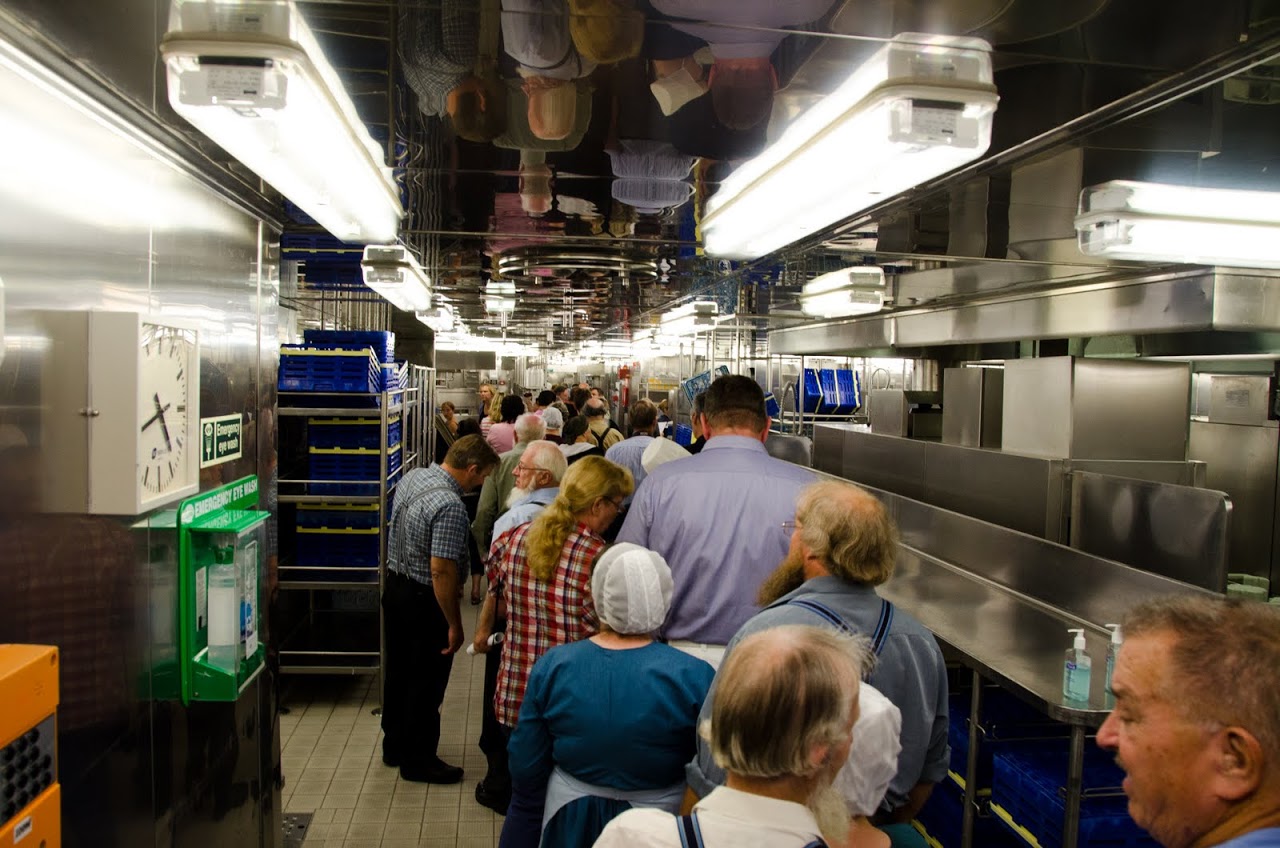 Galley tour
Despite holding over 3,000 passengers and almost 1,500 crewmembers, we rarely felt crowded on the massive Queen Mary 2.  We rarely waited in line or for elevators and, at times, the upper decks seemed almost empty --- except for us dog owners who braved the winds to visit our pups on the very top deck.  In fact, the only time we felt crowded, harried, and waiting in line was for the Galley Tour.  It felt like everyone on board wanted to visit the galleys and find out how the amazing staff churned out so much good food on an almost-twenty four hour basis.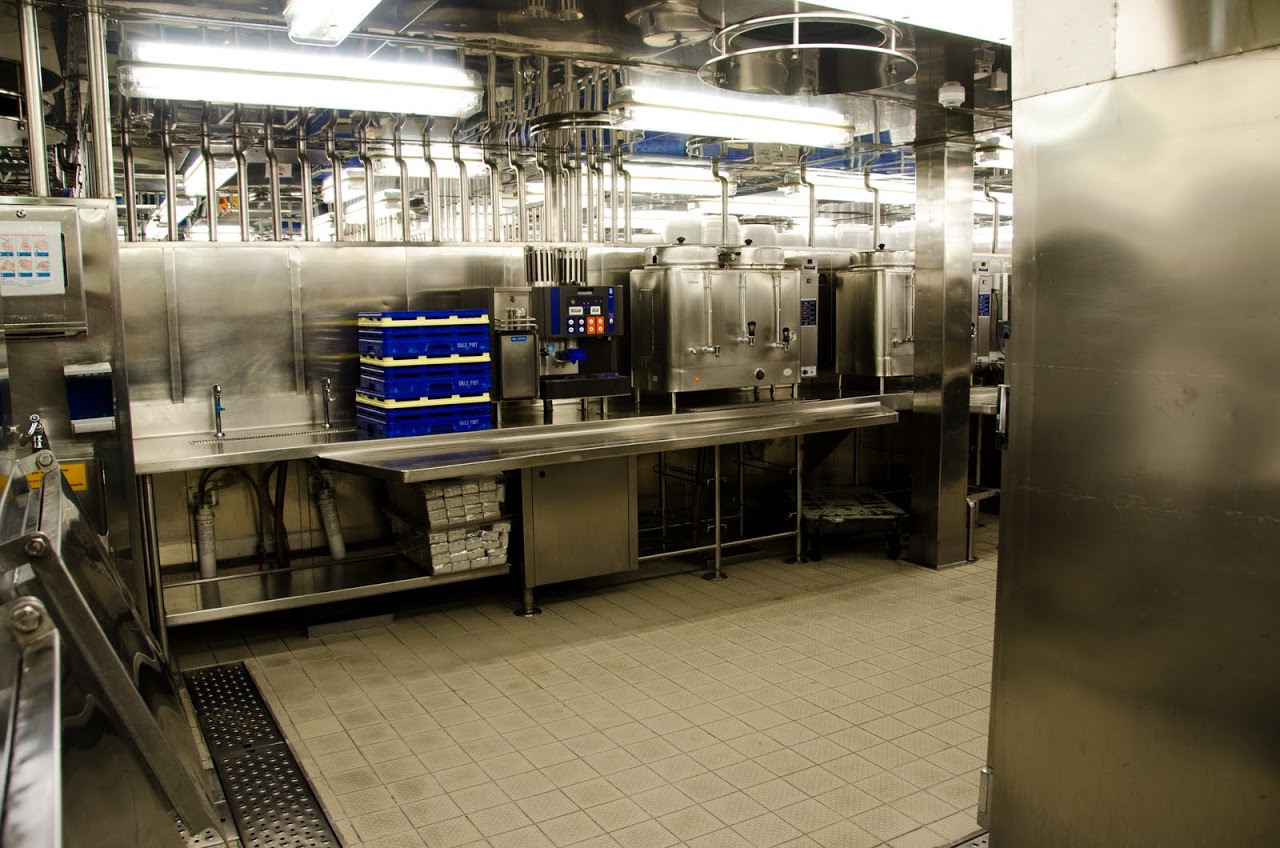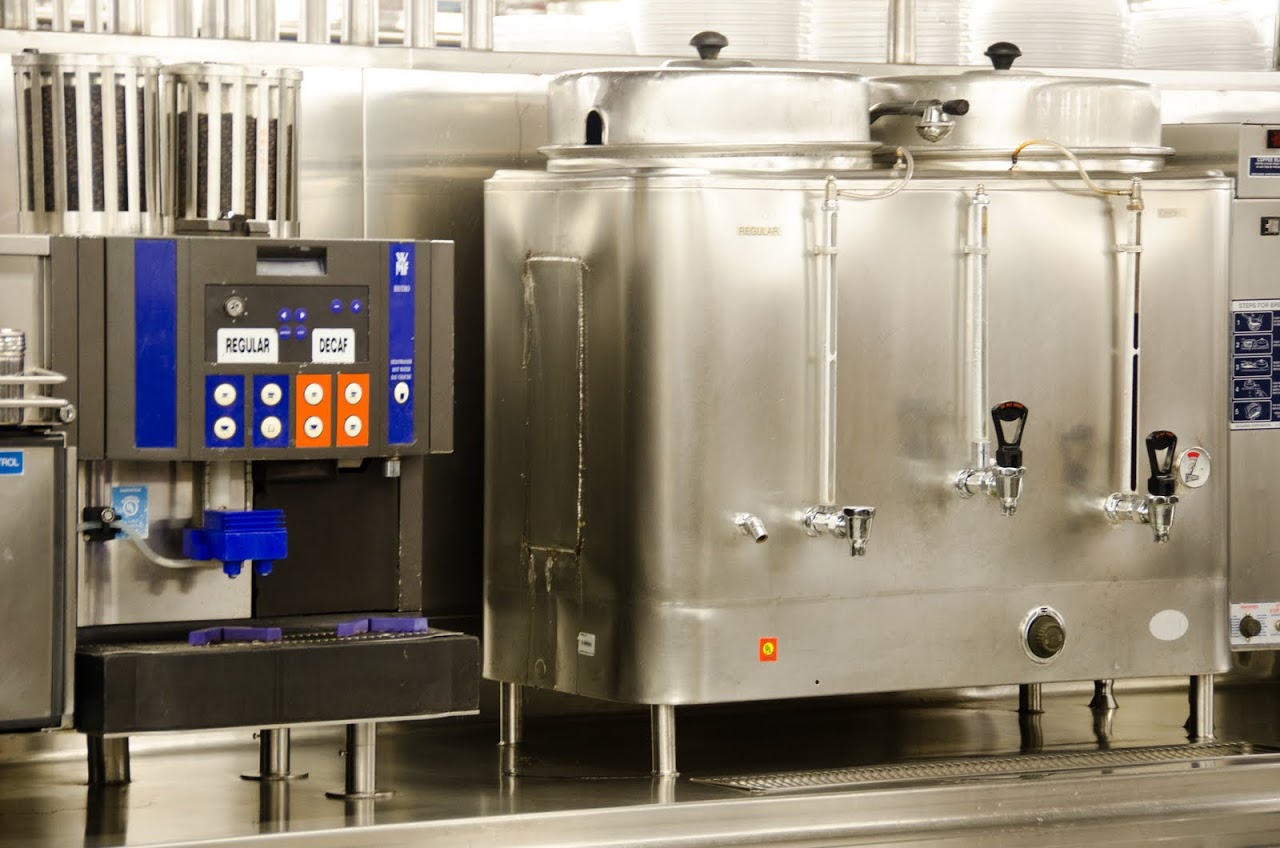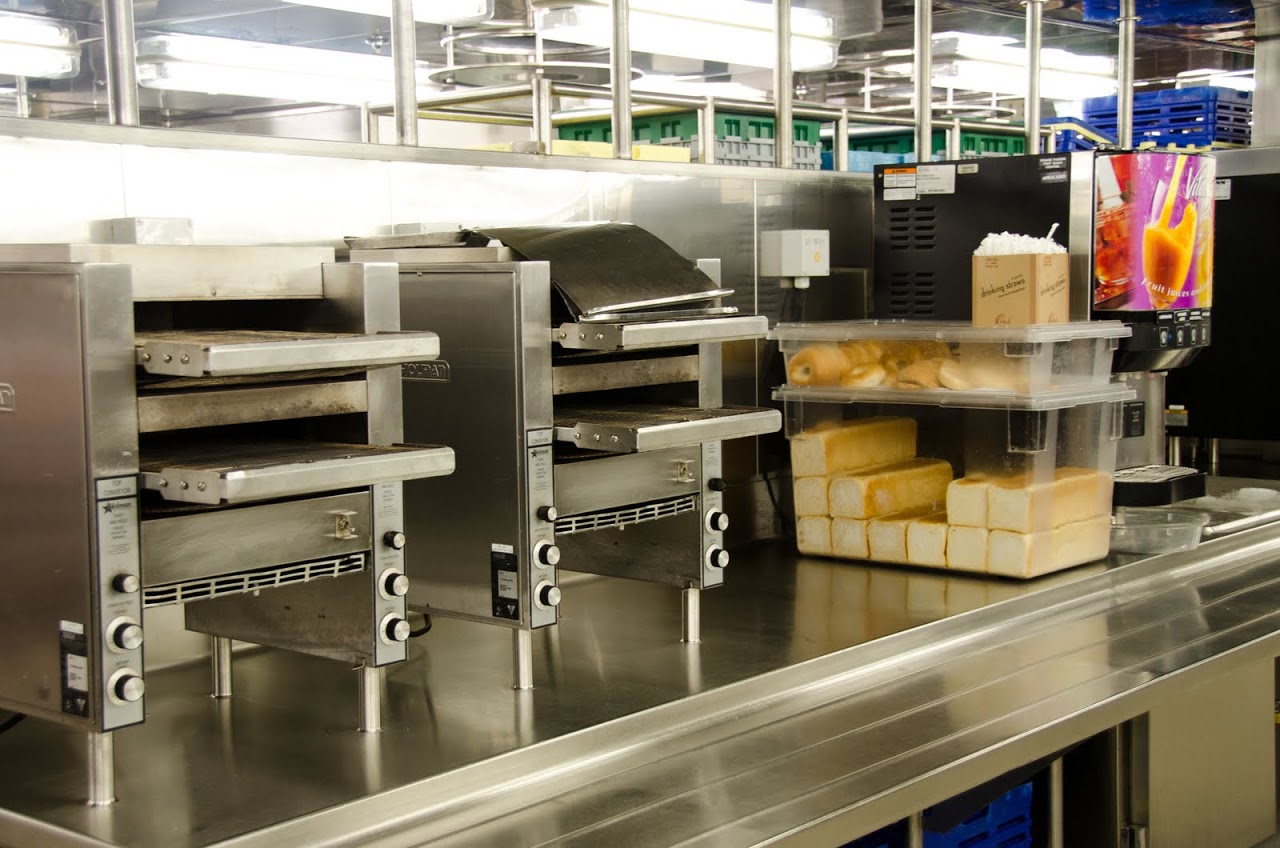 Queen Mary 2 kitchens - coffee machines
The galley is, in a word, immense.  Wash stations line the entry from the dining room into the galley and beyond are enormous coffee machines.  During breakfast, a single person mans the coffee station and continuously brews coffee and pours it into jugs which are then brought to the tables.  Similarly, it is one person's job to make toast continuously the entire morning until breakfast ends.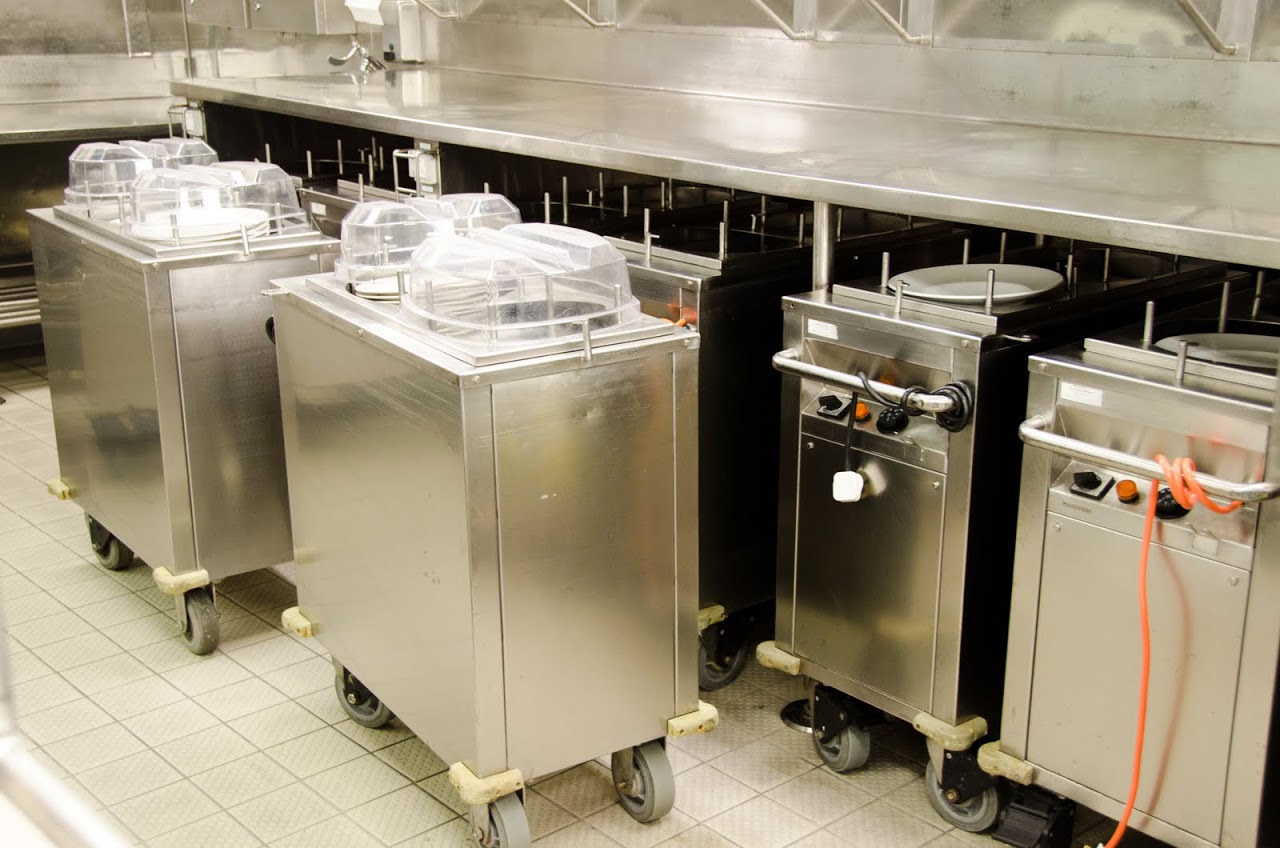 Dishwasher/dryer
Many industrial strength dishwashers and dryers, glass washers/dryers, and silverware cleaners line one huge area of the galley.
| | |
| --- | --- |
| | |
Prepared foods
Unsurprisingly, given the large number of guests onboard, much of the food is prepared before dinner throughout the day.  On the average one week transatlantic voyage, 12 tons of meat, 8 tons of poultry (chicken, duck, turkey), 13 tons of fish and seafood, 50 tons of fresh fruit and vegetables, and 1800 liters of consomme are prepared into dishes by the 27 chefs onboard.  The cheese plates, cold appetizers, and salads are prepared usually before mid-afternoon and refrigerated or kept at room temperature.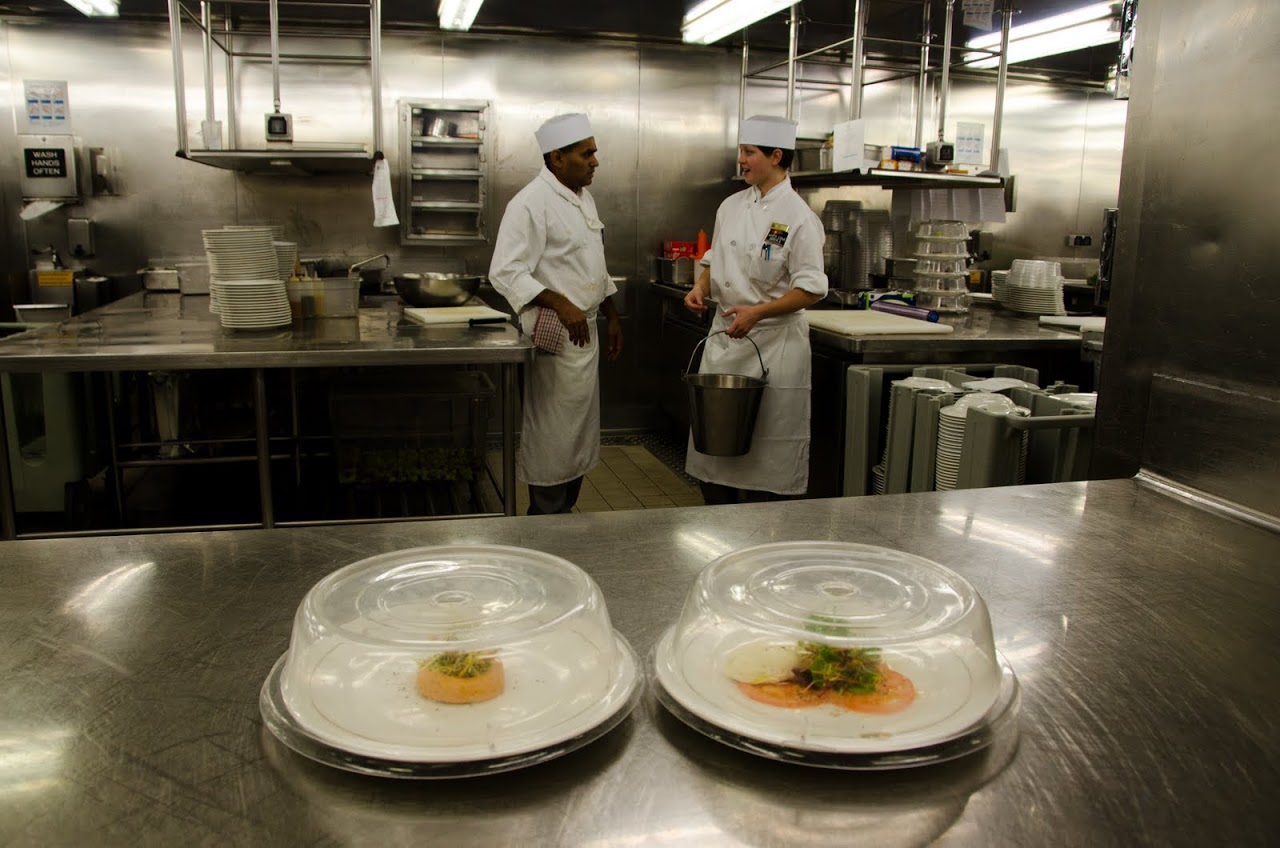 Sample dishes
The head chef normally makes one of each of the dishes each morning and the junior chefs recreate hundreds afterward.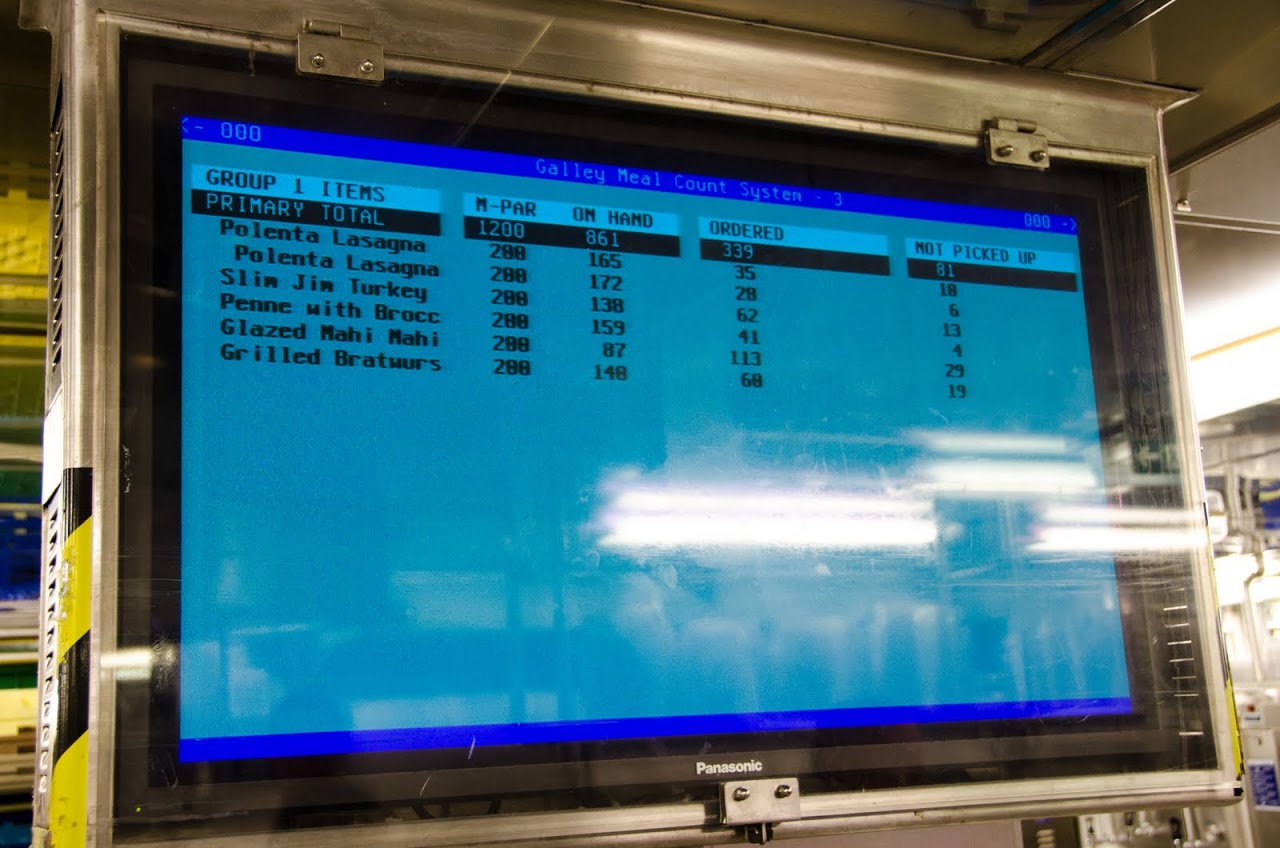 Meal counter
During mealtimes, the waiters input the orders into a computerized system which updates the main screens inside the galley, to show how many of a particular dish needs to be prepared.  Waiters pick up the finished meals on a first come-first served basis while the galleys keep churning out meals in accordance with the numbers ordered.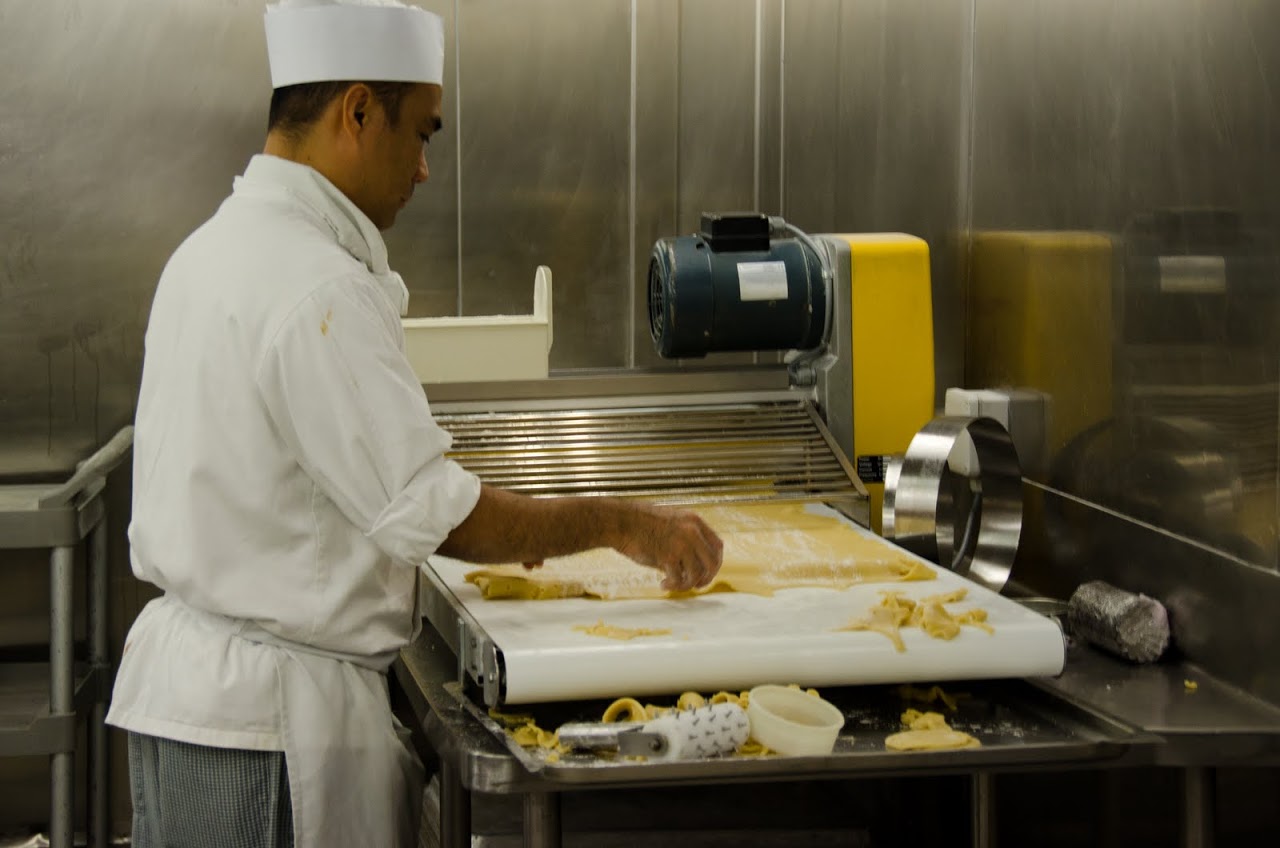 Pastry chef
We found the pastry department to be the most interesting --- and only partly because we had been eating so many of their delicious pastries.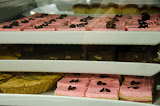 Pastries and desserts
Most of the desserts are prepared before meals by the 18 pastry chefs onboard.  The pastry department utilizes the following every single day: 200 kilograms of sugar, 1500 eggs, 500 kilograms of flour, and 120 liters of cream.  No wonder we gained weight on our trip!