See: San Lorenzo Market, Galleria della Accademia
Of all the cities in Italy, I had been most excited about visiting Florence.  I fancied that when I walked the streets of Florence, I would be inspired, as the masters had been, to infuse my soul into creative works.  I thought that Florence would be a city stuffed with art, beauty, and intellectual curiosities.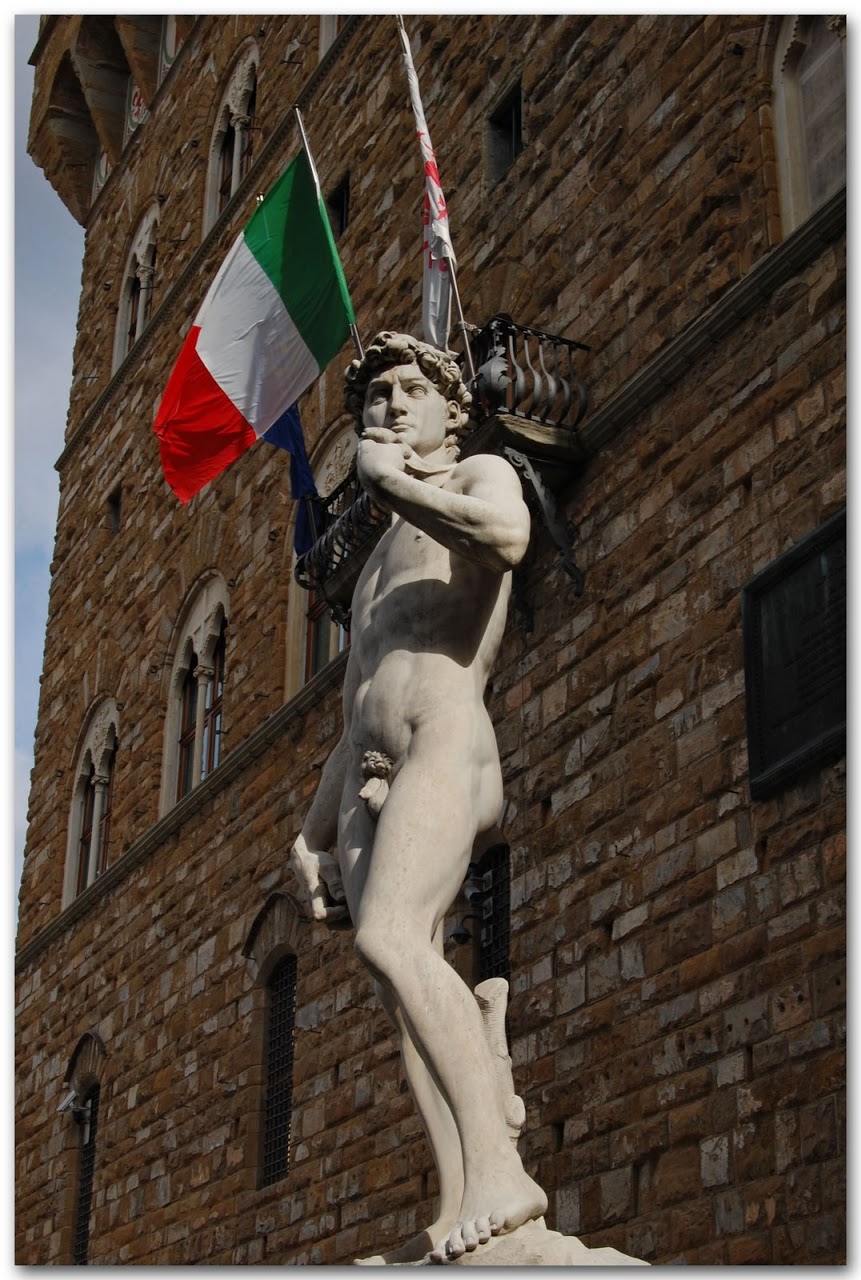 Instead, the city simply felt stuffed.  Overstuffed, in fact.  Everywhere we turned, we were overwhelmed by faces, bodies, and bags.  The gray clouds loomed over us and the chirping of cameras followed us as we walked from the Duomo to San Lorenzo market.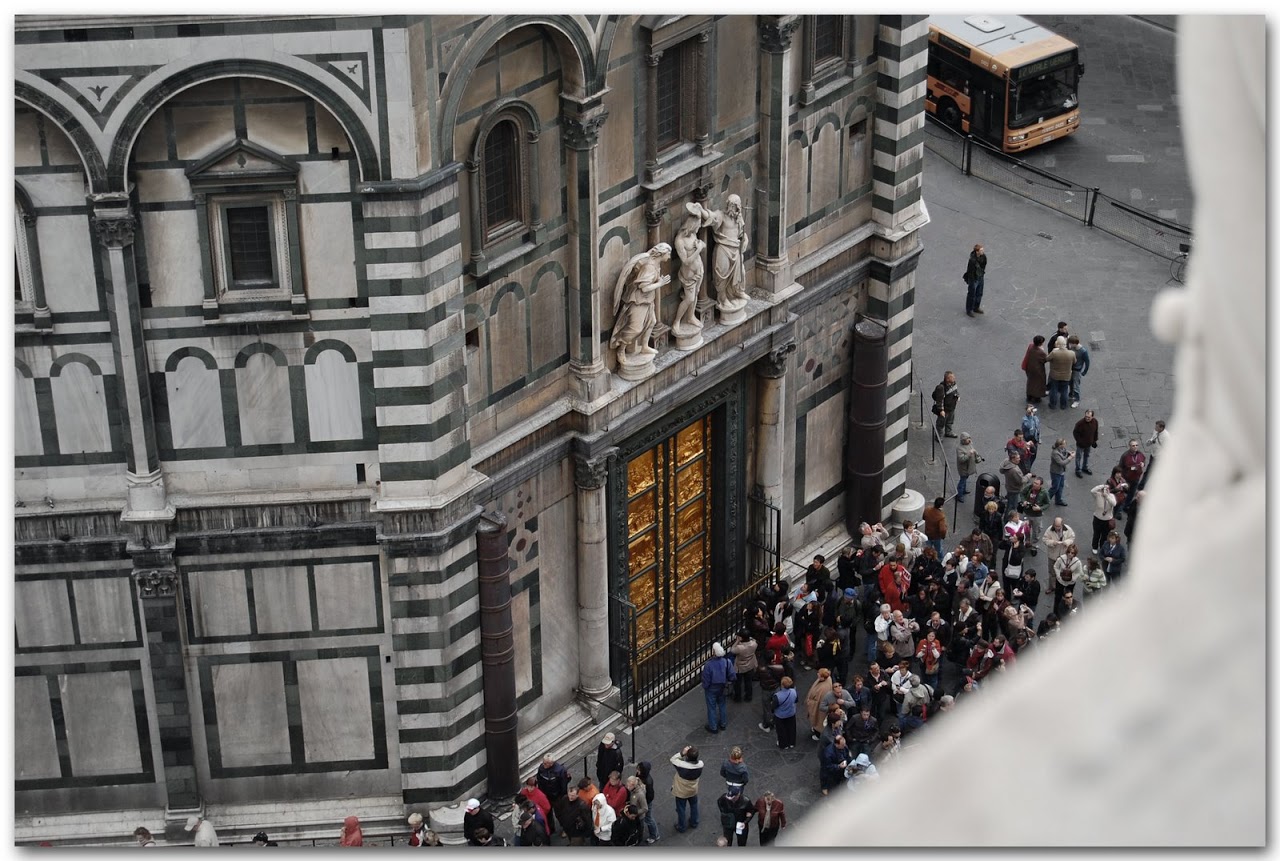 The solemnity of the San Lorenzo cathedral with its giant windows and high ceiling painted in gold and white was marred by the whispering women in the pews.  Later, we jostled elbows against strangers as we stood in the market and passed a bag of roasted chestnuts, sold from a roadside vendor, between us.  It felt appropriate, somehow, to be eating warm, buttery chestnut flesh on a day filled with people and clouds and cold.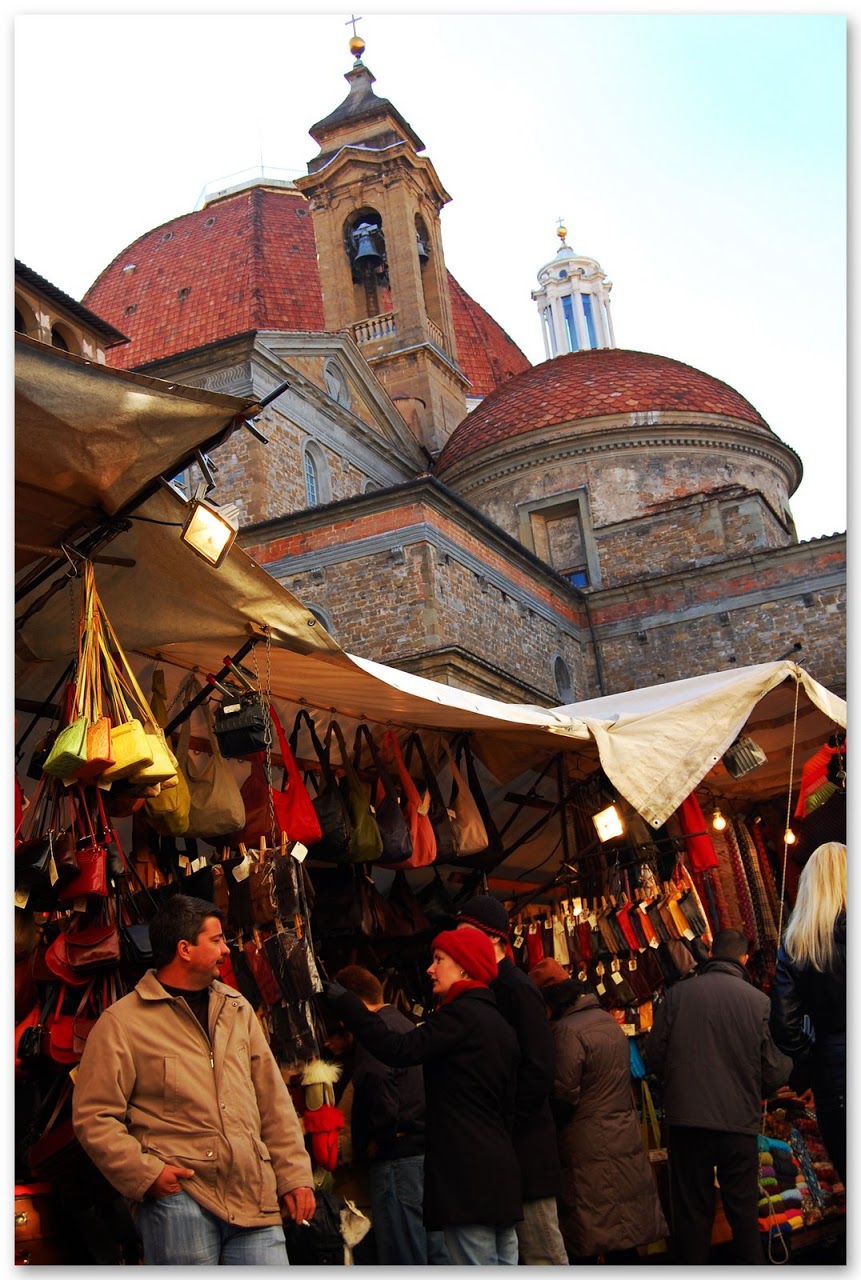 And, then, we found a place to escape the crowds.  We went to the Galleria dell' Accademia to see the David, expecting more of the same, and instead found that people just weren't that interested.  Don't get me wrong --- there were a lot of people there and the line into the Accademia stretched almost one block. But, after bypassing the line with our pre-booked reservations, we walked past the Slaves, the haunting unfinished pieces by Michaelangelo, and met a mass of humanity.  However, the crowds quickly melted.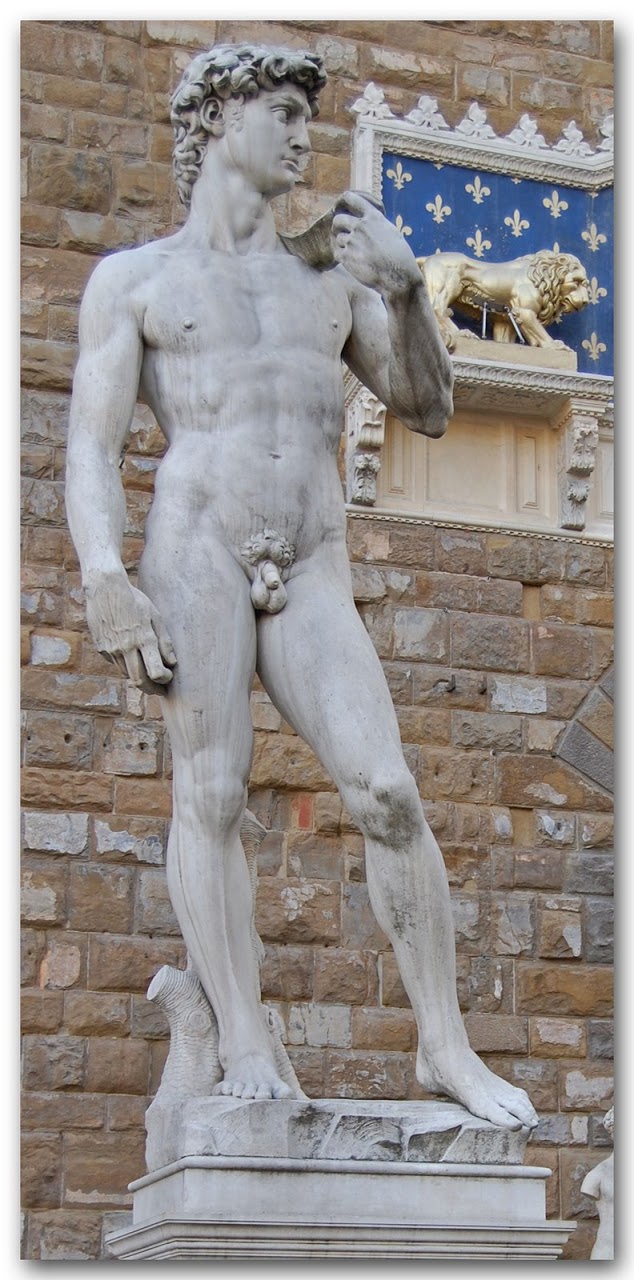 Most people stayed to look at David for five minutes or less and then moved on.  We stayed for thirty minutes or more, enjoying the masterpiece from every angle, amazed by how the statue seems life-like from a distance but disproportionately scaled up close.  I found a prime seat for a little while and chuckled over the statue's well-defined posterior.  Patrick thought I was being silly.  I was.
Sleep: Relais il Campanile
We stayed at the lovely Relais Il Campanile for 100 E/night while in Florence.  The hotel is on the block facing the Duomo and one block away from the Accademia.  Our bedroom was large and comfortable with a king sized bed, small refrigerator, and two-person table.  The breakfast included orange juice, pre-packaged croissants or muffins, and some crackers.  The hostess, Sara, was incredibly helpful and gave us a number of restaurant and touring suggestions.  When I booked our room via the Internet, she offered to make reservations for us at the Accademia and the Uffizi for free!  Of course, we happily accepted her offer and, after seeing the lines at both museums, I am so happy we did.  (For that reason alone, I would strongly consider staying there.)  Our only complaint about the room was that the bathroom was a little small.  Highly recommended.
Eat: Buco en Giovanni, Trattoria Za-Za
We had lunch at Buco en Giovanni , a small pizzeria right near the Duomo, and recommended by our hotel.  We shared a mediocre margherita pizza.  It sustained us but wasn't anything special.
That night, we ate at Trattoria Za-Za .  I hate to give a bad review because everyone --- from Fodor's message boards, Frommers' guidebook, to Sara at our hotel --- seems to love this place.  Maybe we just ordered the wrong things or went on a bad night.  Both of us felt that the decor was a bit tacky and aimed at tourists.  My minestrone soup was bland.  The eggplant parmigiana oozed so much oil that I started picking out the eggplant pieces and wiping them on my napkin.  Patrick's spinach and cheese ravioli with creamy truffle sauce was the highlight of the meal with the rich truffle flecks speckling the pasta and the sauce.  His bresaola with parmigiano and rucola (lean dry-aged beef with parmesan and arugula) was good, cut to the right thickness with a great flavor, but overwhelmed by a honey mustard sauce that he scraped off.  We finished the meal well, though, with a creamy tiramisu filled with a yolky custard and strong coffee liqueur.  We toasted to our trip with Patrick's first grappa and my first limoncello.  Now, that limoncello was good.  It was the perfect mix of tart, sour, and sweet.  In fact, it was the best limoncello I had throughout our entire stay in Italy.  So, we would go back to Za-Za for a few dishes and lots of limoncello.  Mmmm . . .  limoncello.