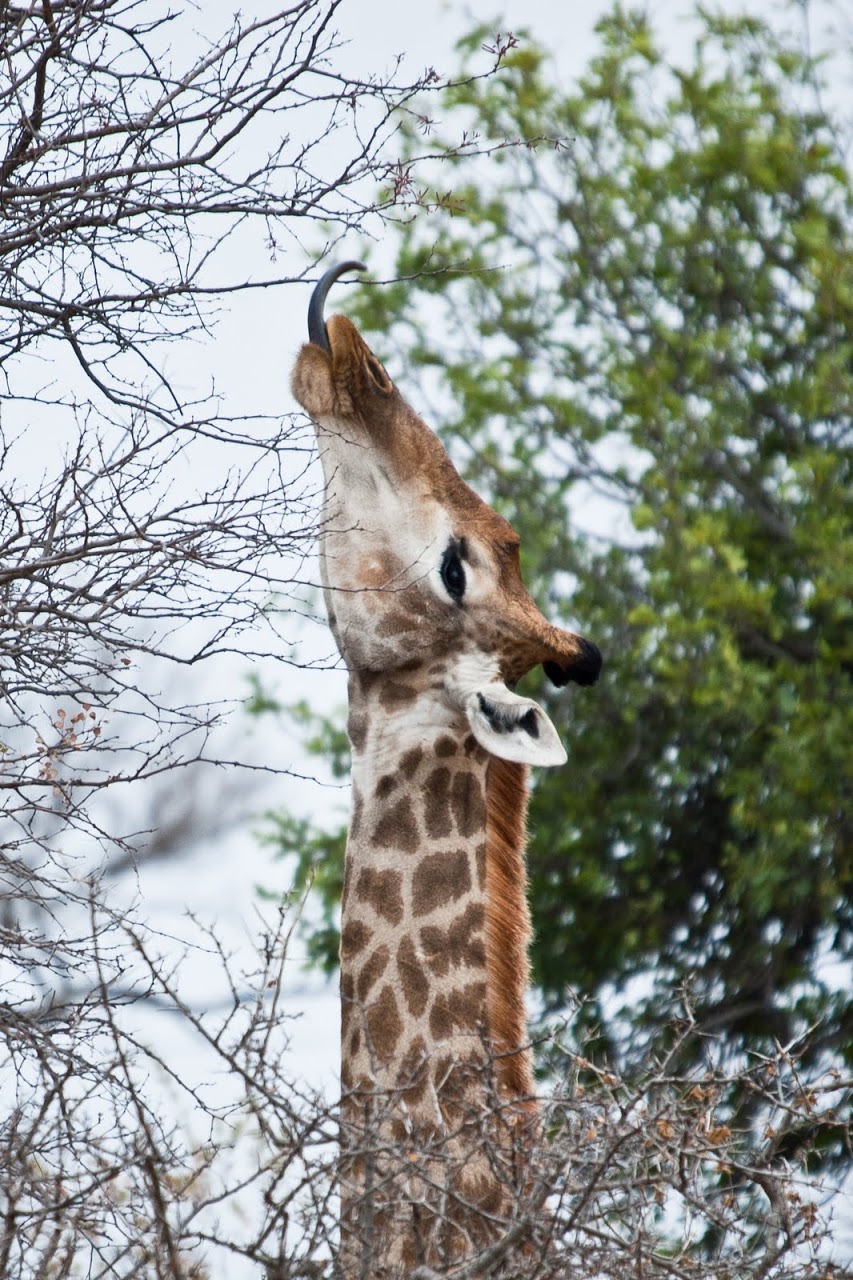 Giraffe with his tongue out
The clouds are dull and dreary today but---me---I'm lit up like a sparkler.  On this glorious Friday, I have finished the second round of edits on my novel (whee!) and am putting the final touches on our new big exciting project to be unveiled on Monday (so excited to share it with y'all!).  The very cool Alison Gresik interviewed me today for her creative professionals website and Off Track Planet featured us as one of their Travel Dorks (and, yes, we are).  I've got dark chocolate M&Ms next to me, a puppy on my lap (yeah, it gets a bit difficult typing on a laptop with a dog on the lap --- try it and see), and a bottle of champagne chilling in the fridge.  Today is a good day.
In the spirit of happiness, I thought it only right to share with you some tidbits of random awesomeness:
1. Kulfi chocolate is an invention of the gods (or at least the minor gods who own French Broad Chocolate Lounge in Asheville, NC): think milk chocolate mixed with pistachios, rose water, and cardamom.  We've been there four times in the last week.  It has become our new Cupcake Emporium .
2. National Parks Week starts tomorrow, meaning every national park in the United States will be free next week.
3. 57% of the nation's taxpayers will put their tax refund toward leisure travel .  Take that, all you naysayers who claim that Americans don't go anywhere.
4. One of my all-time favorite bloggers, The Pioneer Woman , is getting her own cooking show on FoodTV .  I can't wait to watch it.
5.  Giraffes' tongues are purple-black, skinny, and long.
Isn't random awesomeness the best?
Join in on the Photo Friday fun at Delicious Baby .