Montage of tour guides
There's a lot of "this OR that" in the travel world: you can be a tourist OR a traveler, a fanny-pack-wearing cruise-goer OR a backpack-hefting vagabond.  But, in between, there's us . . . and I suspect many of you.
We are the folks in the middle --- the ones who believe that independent travel is better with a smattering of guided tours and that guided tours are better with a heap of independence.
We travel on our own and have ventured through five continents without any tour operators or travel planners.  We've only twice been on an organized tour group (once in the Outback because we couldn't find a rental car and once through southern Africa because of the expense of traveling independently.)  But, we frequently use tour guides.  In fact, we join at least one group tour in every single city we visit.  Before you lump us in with the fanny-pack-wearers, take at look at these six reasons why I think every independent traveler should consider taking guided tours: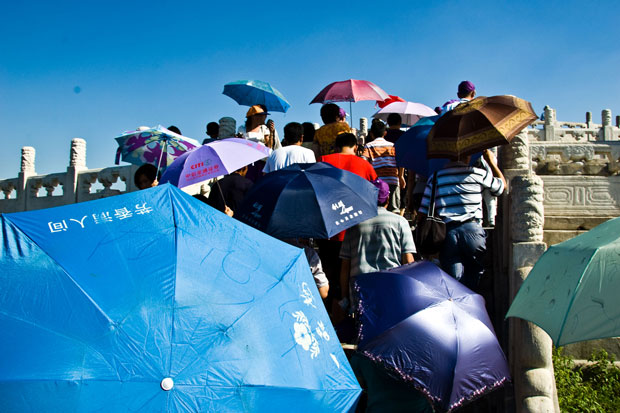 Following the umbrellas in Beijing
1.  A guided tour doesn't necessarily mean following around a woman with a red umbrella.
Yes, there are guided tours where you're walking around with an earset behind a woman holding a bright red umbrella.  But, that's not all guided tours.  In fact, though we've taken over 100 guided tours all across this world, we have NEVER followed a tour guide holding an umbrella (or a notepad or whatever) nor have we ever worn a headset to hear our tour guide speak.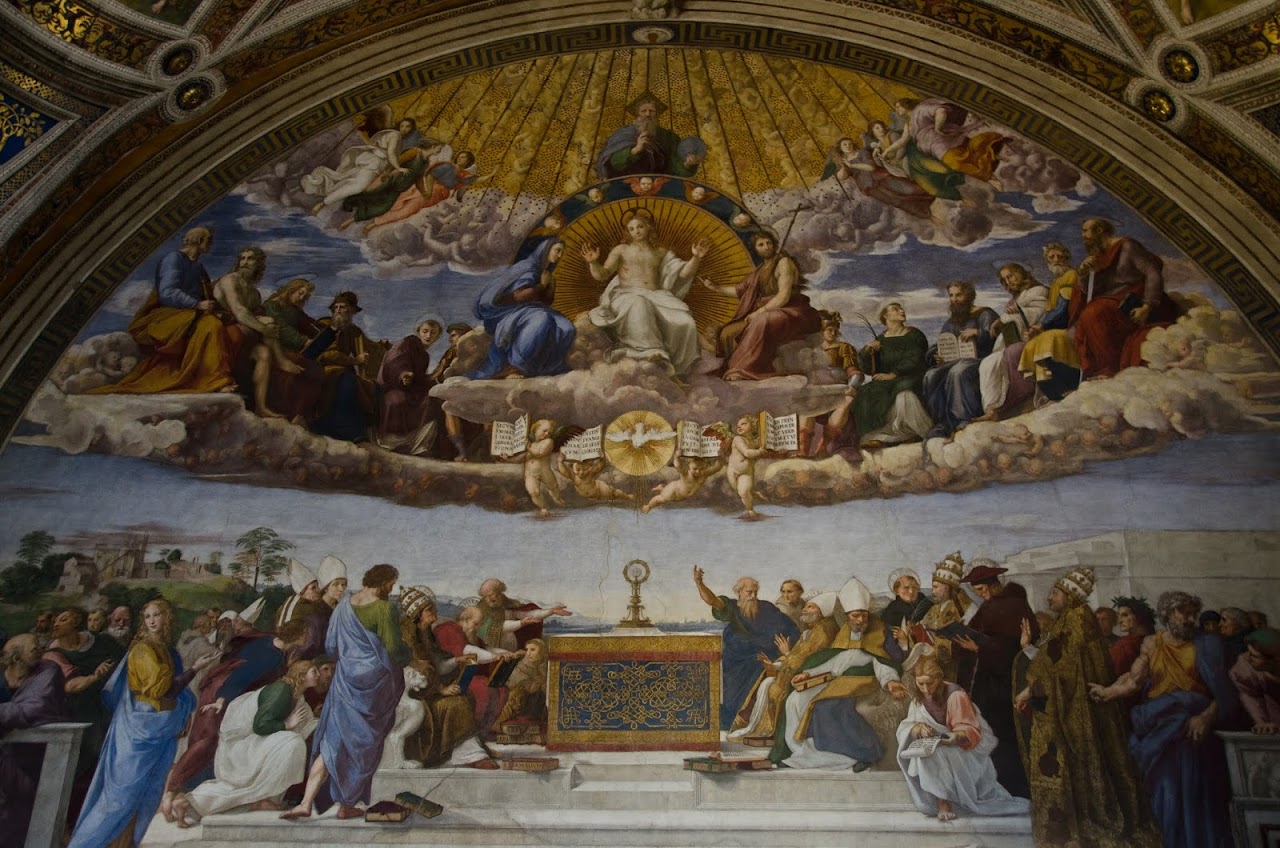 One of the Raphael rooms in the Vatican Museums
2.  A good tour guide enhances and simplifies vast and exhausting places.
Most major museums are simply exhausting.  I remember that the first time we went to the Vatican Museums, we spent about seven hours running in and out of rooms, listening frantically to our audio guides, and trying to figure out what it was that we were seeing.
Last year, we did things differently: we went with Gregory DiPippo, the brilliant docent with Context Rome , who simplified the entire Vatican Museums into one cohesive story about how Michaelangelo and Rafael imposed their views of a benevolent Christianity through their art.  (I still have to write about this tour but suffice it to say that you should jump at the chance to go on a tour with Gregory.  I would like to cart him around with me to every cathedral across the world.)  We left that tour feeling that though we saw less of the Vatican Museums than before, we actually understood what we saw.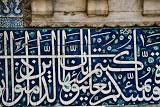 At the Blue Mosque
3.  A good tour guide bridges cultures.
Travel forces us to learn and understand other cultures, religions, and philosophies.  We discover much of those things by talking with locals and experiencing what the locals experience.  But, often, we are barred from a culture because of different languages, or shut out because people don't know how to talk to us.  Sometimes, we worry about asking "stupid" or "hurtful" questions.  That's where a good tour guide comes in.  When we came to Turkey, we wanted to understand how the Turkish view Islam and the Islamic Spring, but we didn't feel comfortable asking a local those questions.  The docents at Context Istanbul helped us bridge those gaps and, this week, I'll be writing about the interesting perspectives learned while on our walks with them.

V&A Museum, visited because recommended by a tour guide as their favorite museum in London
4.  A good tour guide is your new best friend in the city.
If we like a tour guide, we always pepper them with questions: what's their favorite restaurant, what's their best off-the-beaten path suggestions, how do you say "thank you" in the local language, and so on.  It's like having a best friend wherever you go.  We almost always ask the tour guides for their e-mail addresses and follow up with them (especially if they offer to give us further insights, which they often do.)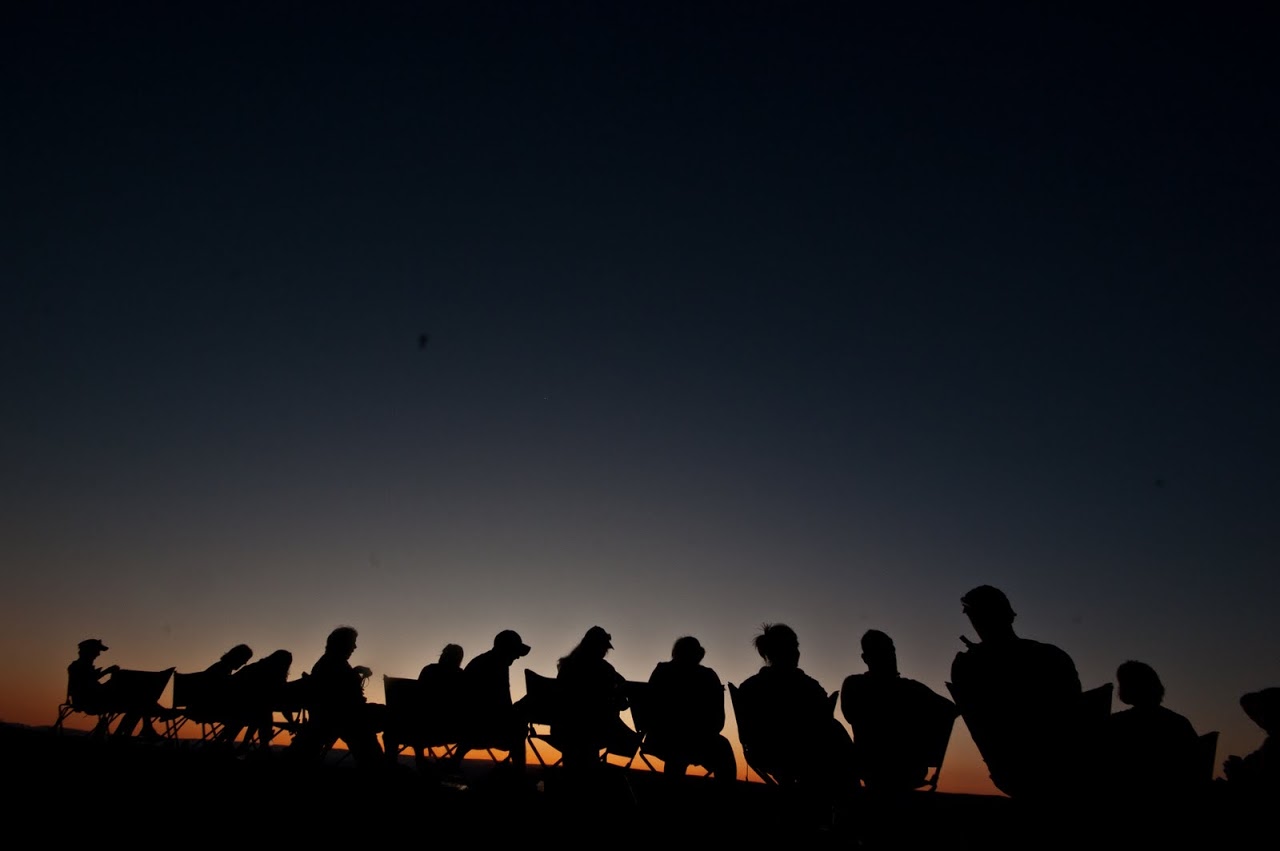 Silhouettes of our group at sunset in Namibia
5.  Meeting travelers is fun!
Because we mainly stay in vacation rentals, we don't get much of a chance to meet other travelers.  Tour groups are a great way to meet people with common interests and we've gotten great insights and restaurant recommendations from other travelers on tour groups.  We've also learned a lot about the strange and interesting ways that people travel simply by talking to folks in tour groups: for example, in Sofia, Bulgaria, I met a North Carolinian who had never left the United States until he decided to spend a year abroad working as a missionary in remote destinations.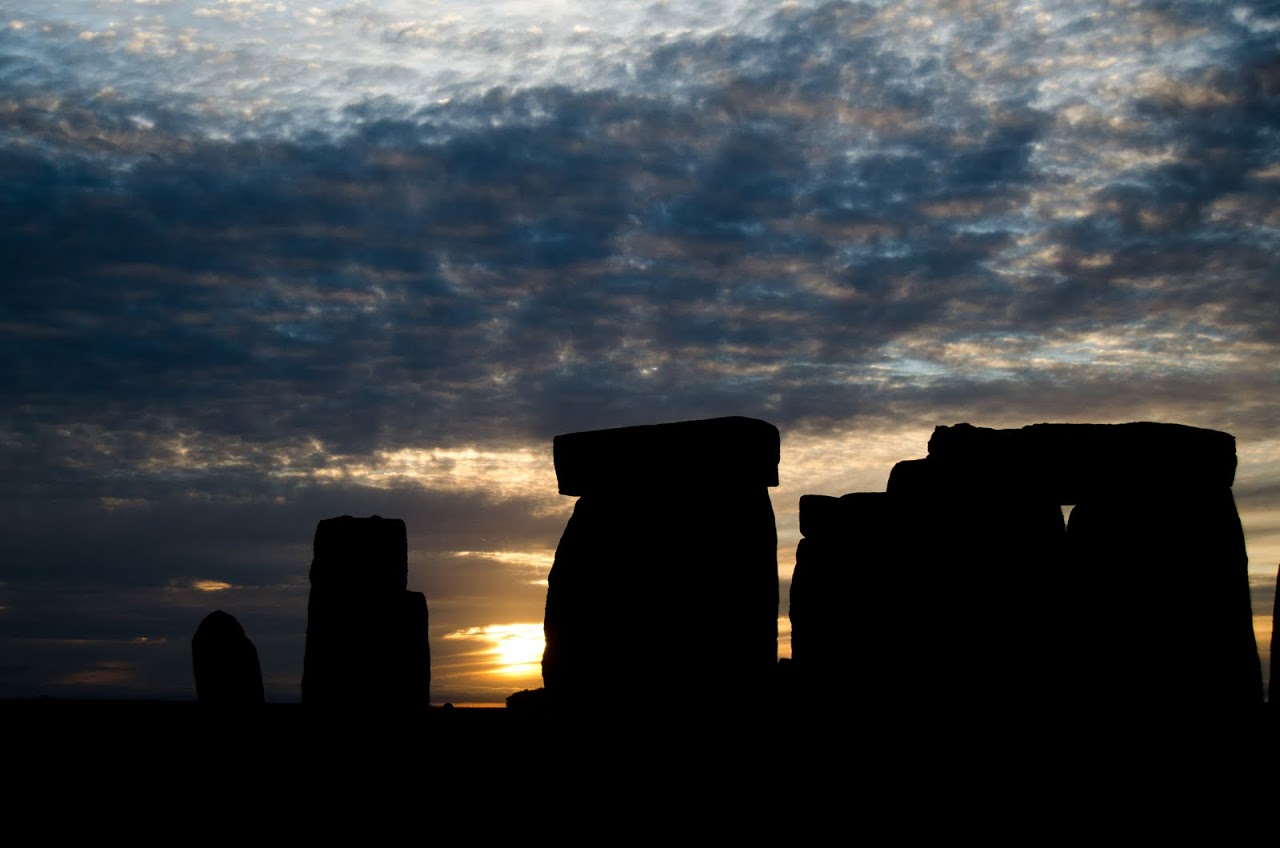 Stonehenge at sunset
6.  Tour groups get us into places we normally can't go.
Two of our all-time favorite guided tours took us into places that the average tourist doesn't get to see.  The fifteen person tour into the Necropolis of St. Peter's Basilica took us under the massive cathedral in Vatican City to see the humble beginnings of Christianity, where St. Peter was buried and careful Christians wrote graffiti on a plain brick wall to mark St. Peter's tomb.  Another favorite behind-the-scenes tour is the Inside the Circle Tour at Stonehenge , where we walked over the ropes and stood within the mystical circle of giant rocks at Stonehenge.  Amazing!
So, these are the six reasons why we take guided tours whenever we visit a new city.  What are your reasons for taking guided tours . . . or not taking guided tours?  Do you have a favorite tour?  (And, if so, please tell us because we'll bookmark it and try to take it when we are next in that city.)
* This year, Patrick and I are working with Context Travel to take and promote their tours all across Europe.  However, Context never asked me to write this post and we are only working with Context because we truly love their company and approach.  In fact, as we have worked with them across this year, I've been more and more impressed by the depth and breadth of their docents' knowledge.  In any event, as always, no matter who sponsors us, every single word on this blog is mine and mine alone (with a bit of input from Patrick.)