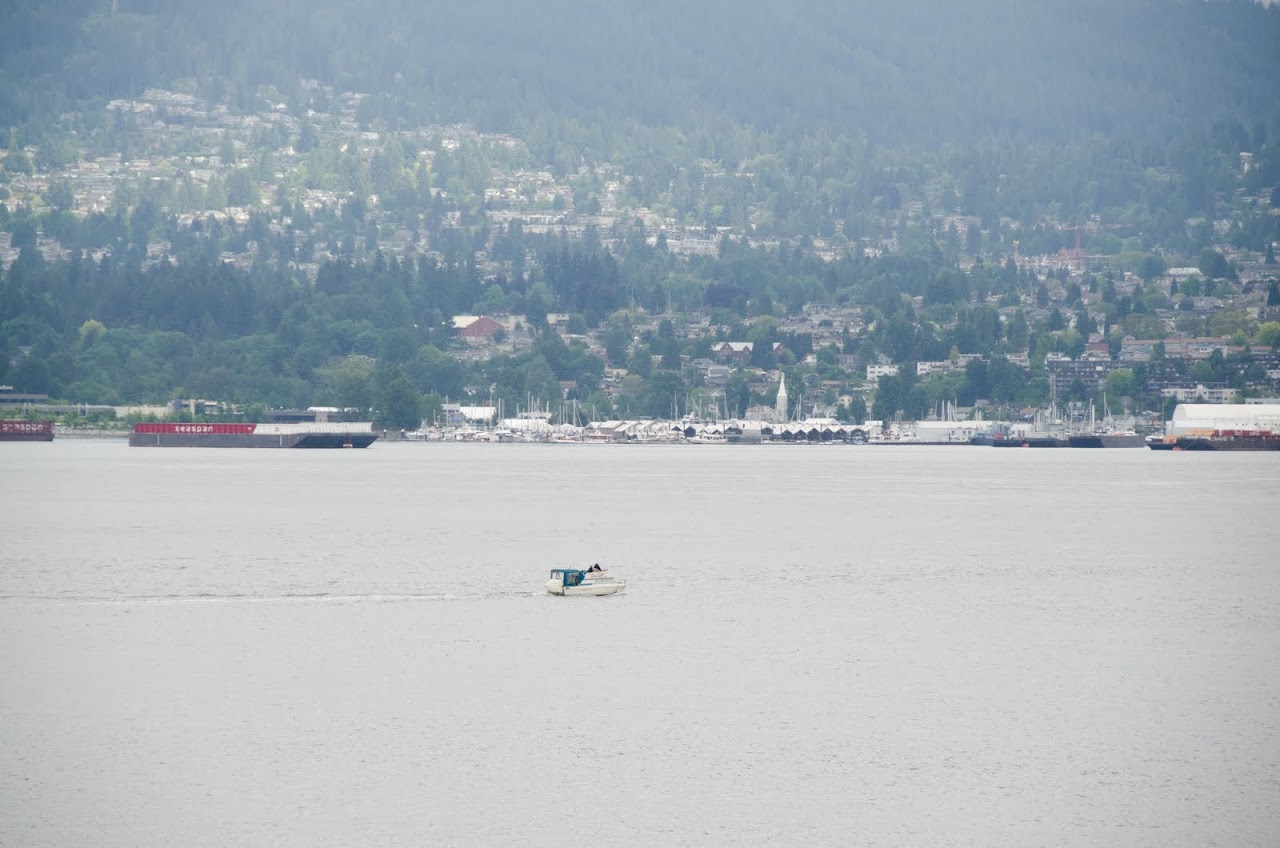 Vancouver from the waterfront
"It is so nice to meet you in real life," the words drifted across the Vancouver Convention Center conference floor, across multiple conversations, as if 500 people were tied into a singular loop of ten words.  Hugs abounded amongst physical strangers, people who have met each other only in words, photographs, and tweets.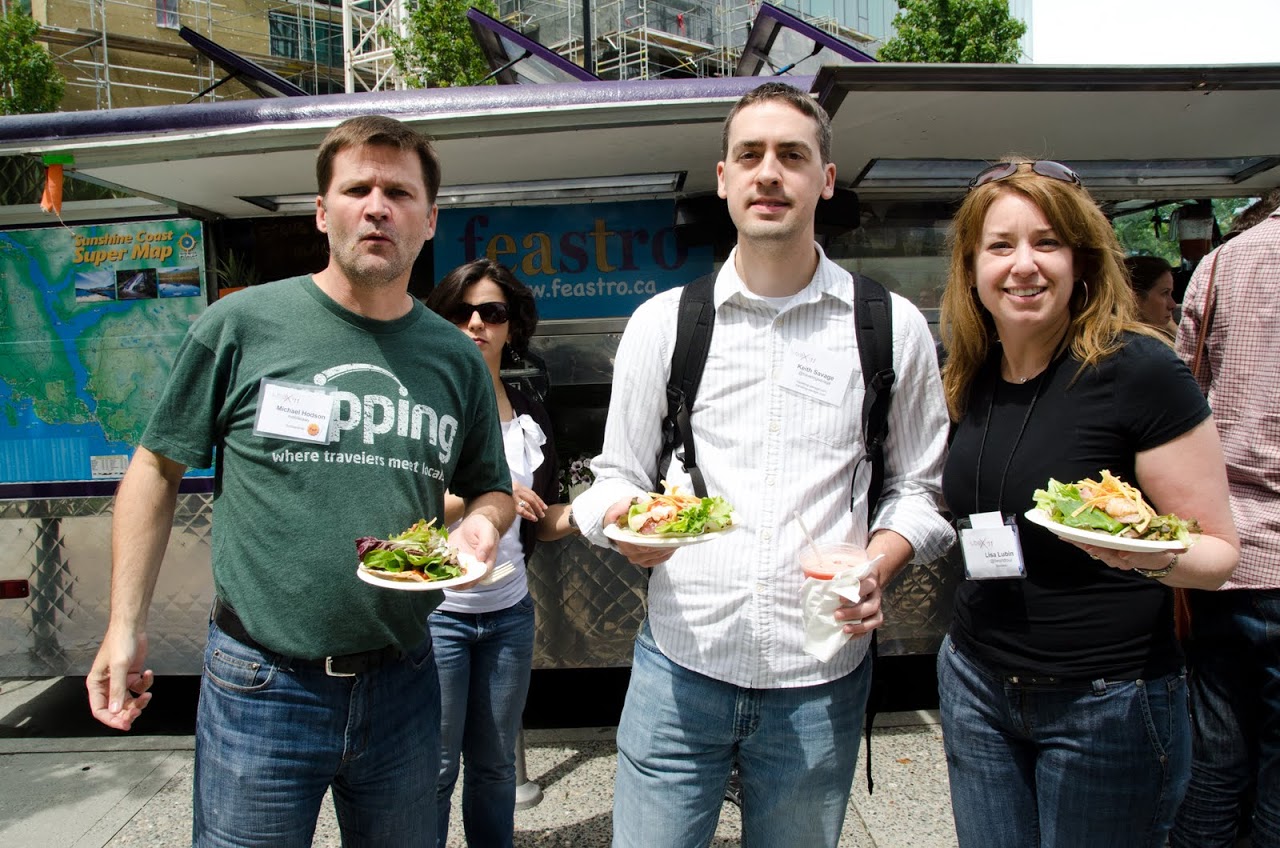 Michael from Go See Write , Anita from Anita Go Travel , Keith from Traveling Savage , and Lisa from LL World Tour
But, I knew these people.  In the two years since we started this blog, it has grown into something we never expected: a community of passionate travelers and foodies.  I have virtually traveled with many other round-the-world travelers, just as y'all have traveled with us.  This weekend, I met many of these virtual friends at TBEX 2011, a conference for travel bloggers.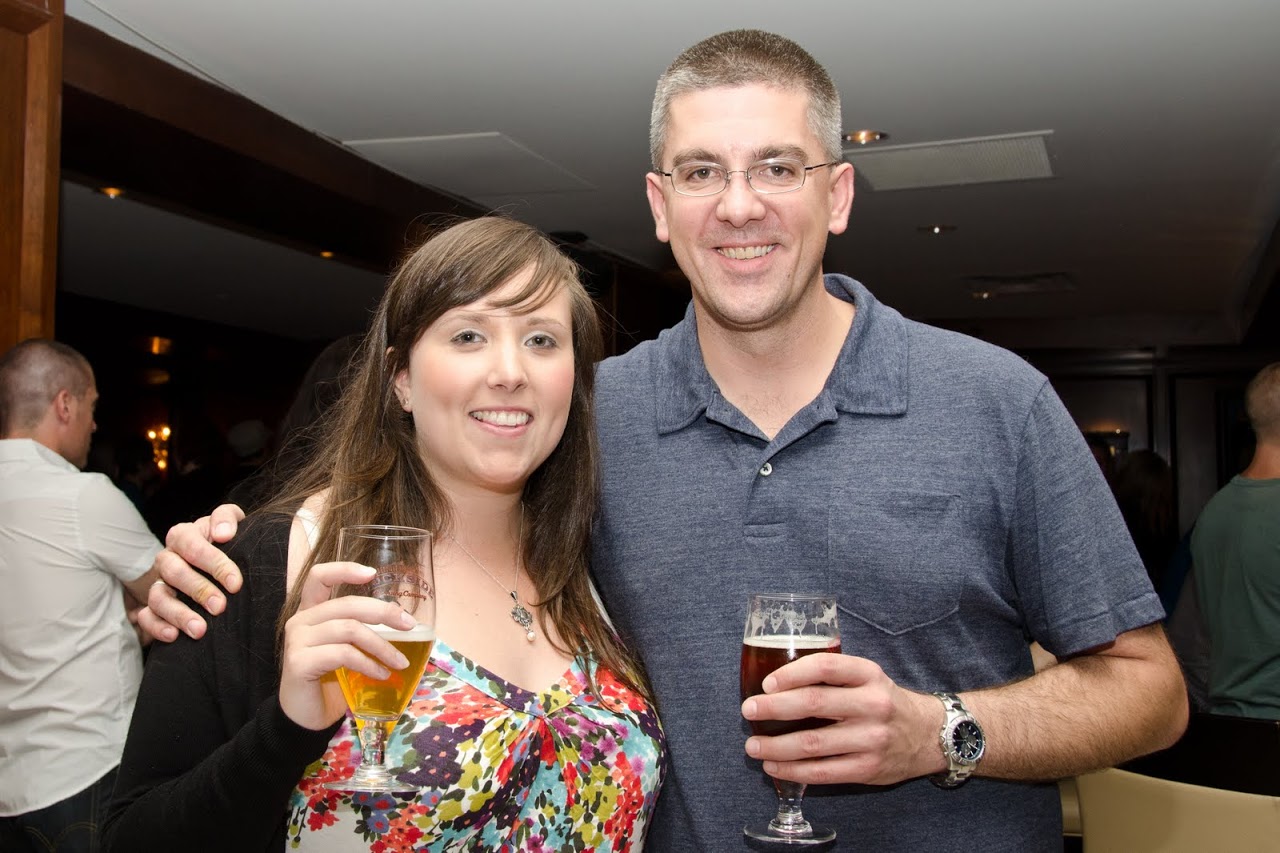 Cailin from Travel Yourself and Matt from Landlopers
I met bloggers who started out at the same time as me, like Michael Hodson from Go See Write , and Stephanie from Twenty-Something Travel .  I met some of the bloggers I followed before I first started blogging, like Anil from FoxNomad and Shannon from A Little Adrift .  I met bloggers who inspire me like Marilyn Terrell from National Geographic's Intelligent Travel and Evelyn Hannon from Journeywoman .  I met so many fantastic bloggers that if I named them all, I would be sitting here for the next hour or more.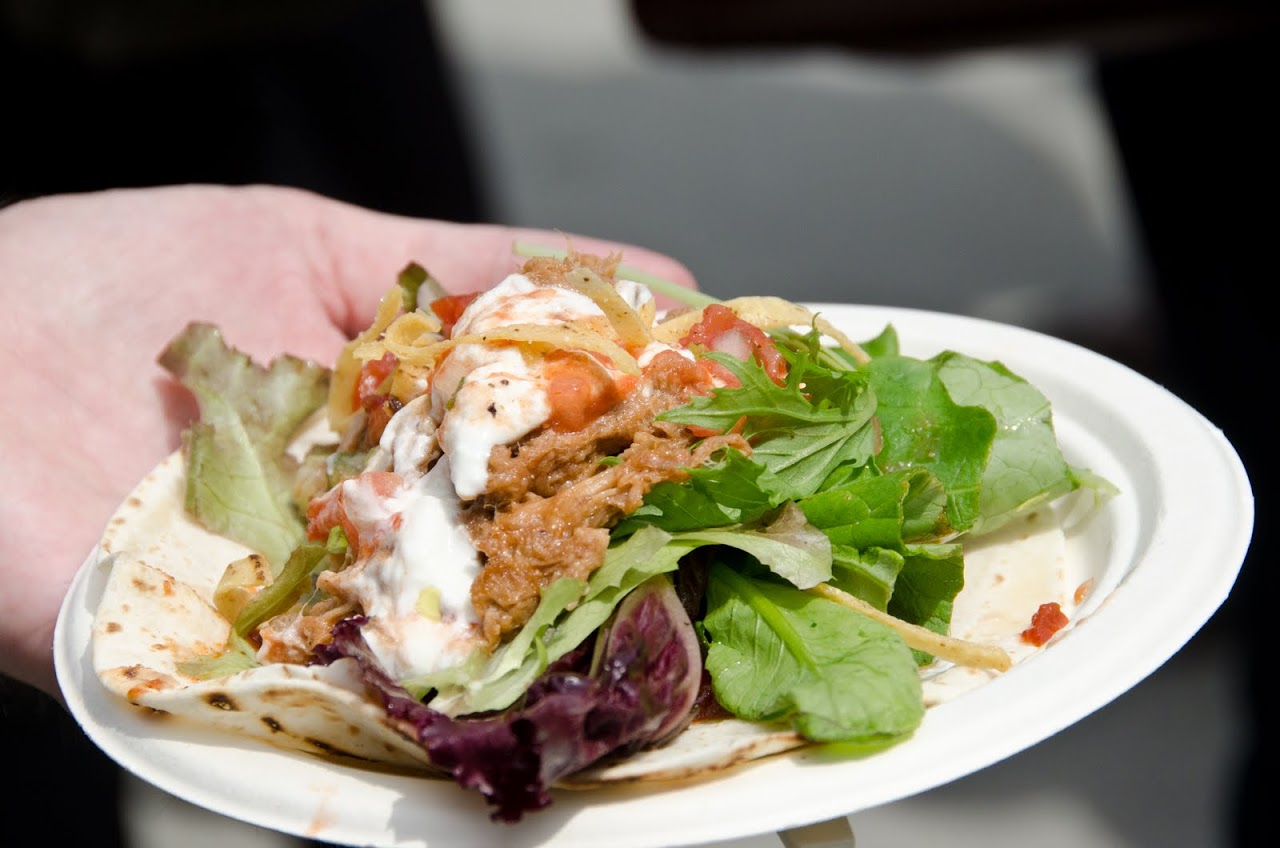 Pulled pork taco from Feastro truck
There's a lot of discussion about TBEX in the blogosphere today.  Many are upset with the disorganization , as evidenced by faulty A/V equipment, miscommunication, and overly generic sessions.  But, those are minor nitpicks.
Ultimately, I think TBEX failed to produce the conference experience most of us hoped to receive because it lacked purpose and focus .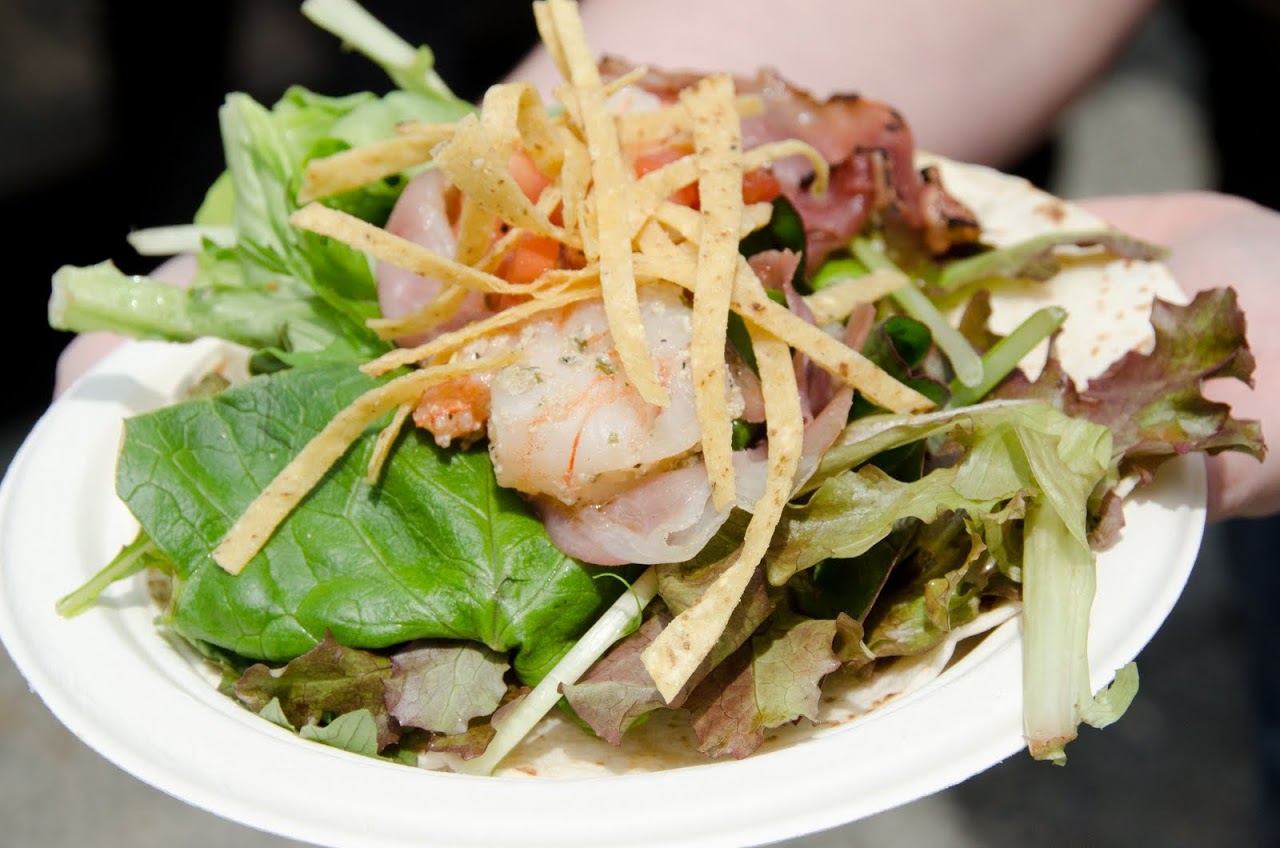 Shrimp and prosciutto taco from the fantastic Feastro truck
Most of the panel sessions did not have independent travel bloggers on them, which I found quite strange considering that the conference is geared toward independent travel bloggers.  In the monetization section, the panel insisted that there is no way to make money via advertising, though I know for a fact that Dave from Go Backpacking funds most of his travel through advertising on his site.  There was no discussion about e-books or newsletters, two large sources of revenue for many bloggers.
Many sessions were watered down because it is impossible to discuss video, photography, writing, or SEO in just one hour.  A "crowd-sourced" whiteboard of ethics topics devolved into name-calling on a sheet of paper, until Robert Reid saved the discussion by calling us neither journalists or bloggers but rather jourblists, which term I shall certainly use in the future.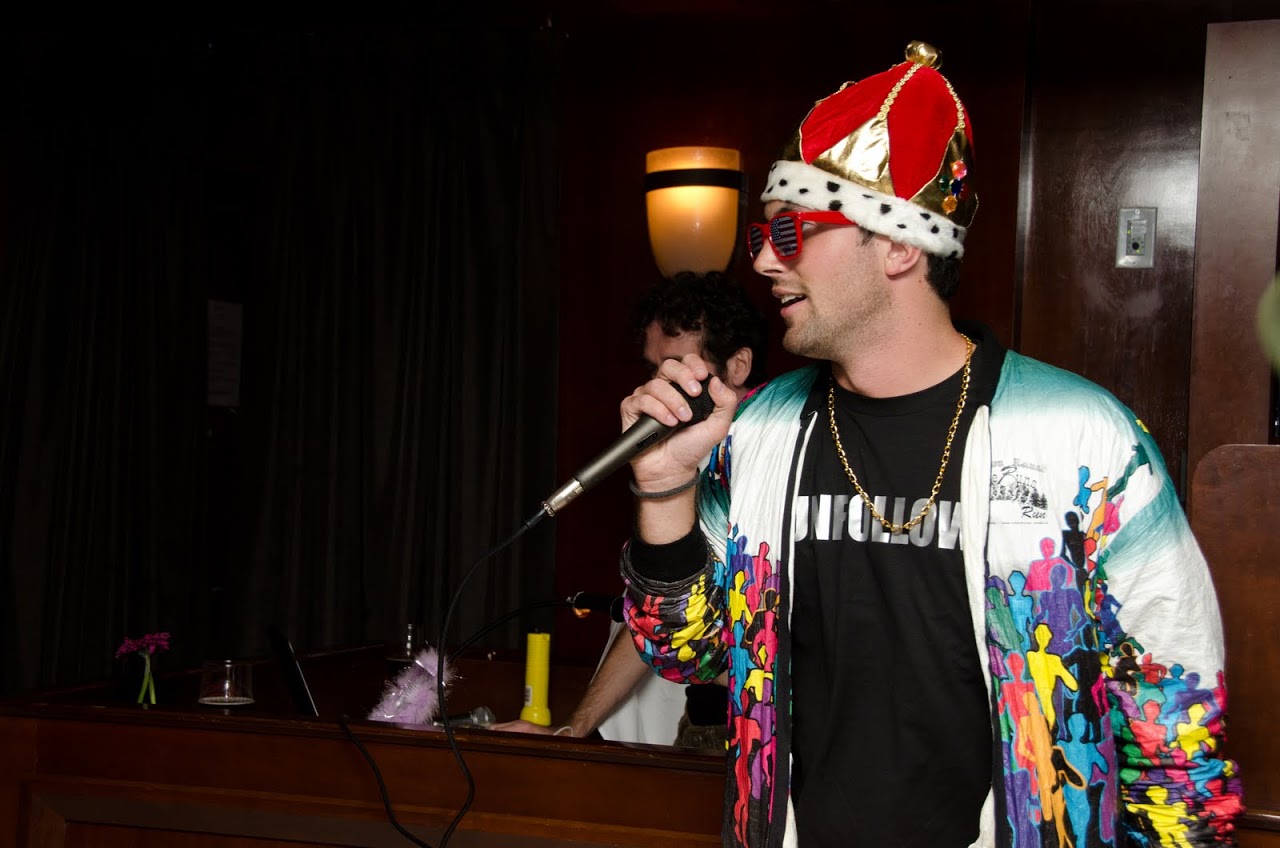 Gareth from Tourist 2 Townie
So, the question I am left with is what is the purpose of TBEX?  Is it just a way for us to meet people in real life, essentially a massive networking opportunity?  If so, then it succeeded on all fronts because I did meet many people, both bloggers and PR folks.
But, if you expect it to be a place to learn, and more importantly, discuss the future of travel blogging, it doesn't deliver.  And, that's a darn sad situation.  We bloggers are in a brand new industry----the oldest travel blogs have only been around for five years---and we need to talk about issues that are rapidly changing the field.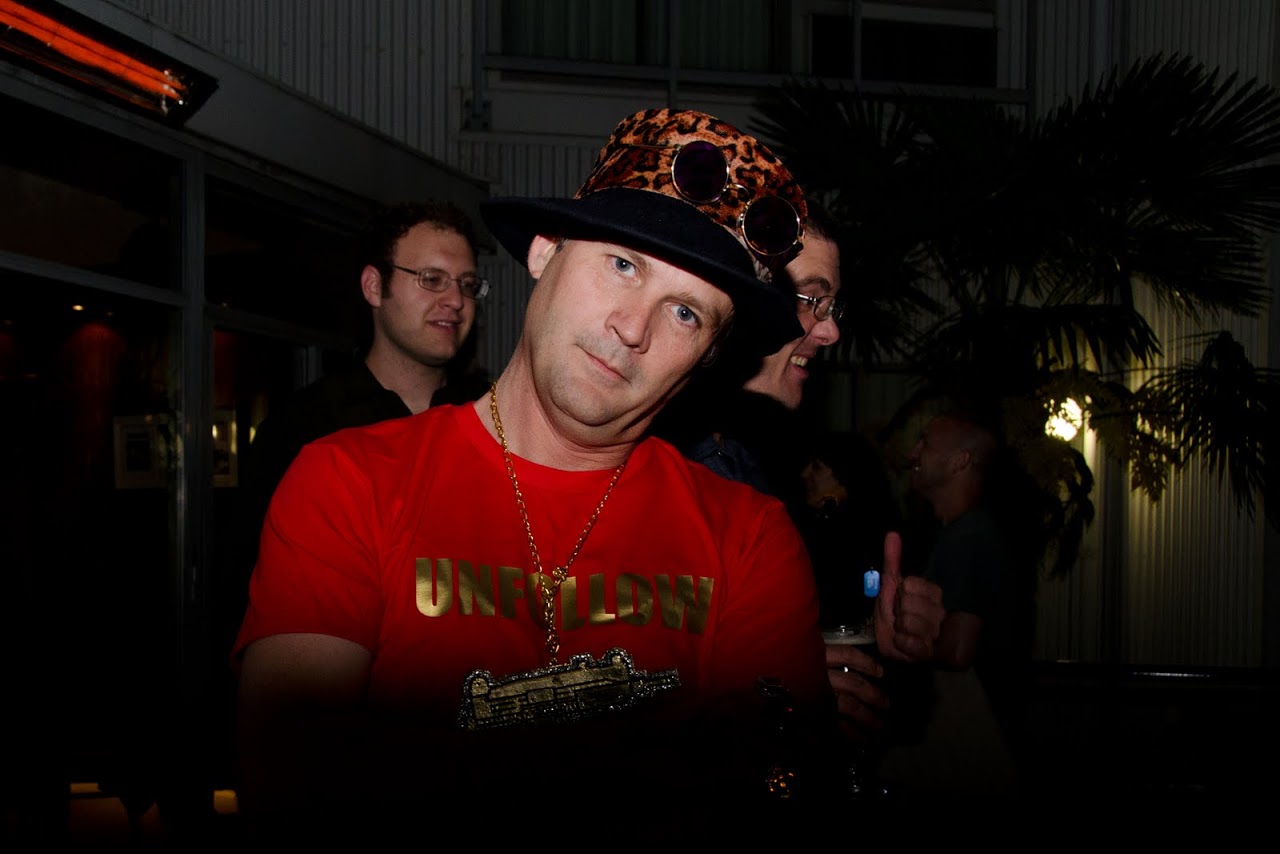 Michael from Go See Write (and, yeah, neither he nor Gareth can run for Congress after the pics taken this weekend)

If I had my way, I would suggest an overarching theme, beginning with the keynote speaker and reaching across all sessions.  To handle the "beginner" and "advanced" gripes, I would suggest a program along the lines of BlogHer, in which there are "Skills" sessions, focused on video, photography, writing, and SEO, and simultaneous "Trends" sessions, focused on exploring some of the problematic areas of advanced blogging, such as dealing with trickier monetization issues (sales of text links, etc.), videography (should you go to the trouble of incorporating video on a site from an audience perspective), and so on.  I would include less panels and more breakout sessions, in which slightly more experienced bloggers can lead discussions that could be shared via Twitter.  I would include more opportunities for us to understand how we can treat blogging as a business (even if it is only a part-time business).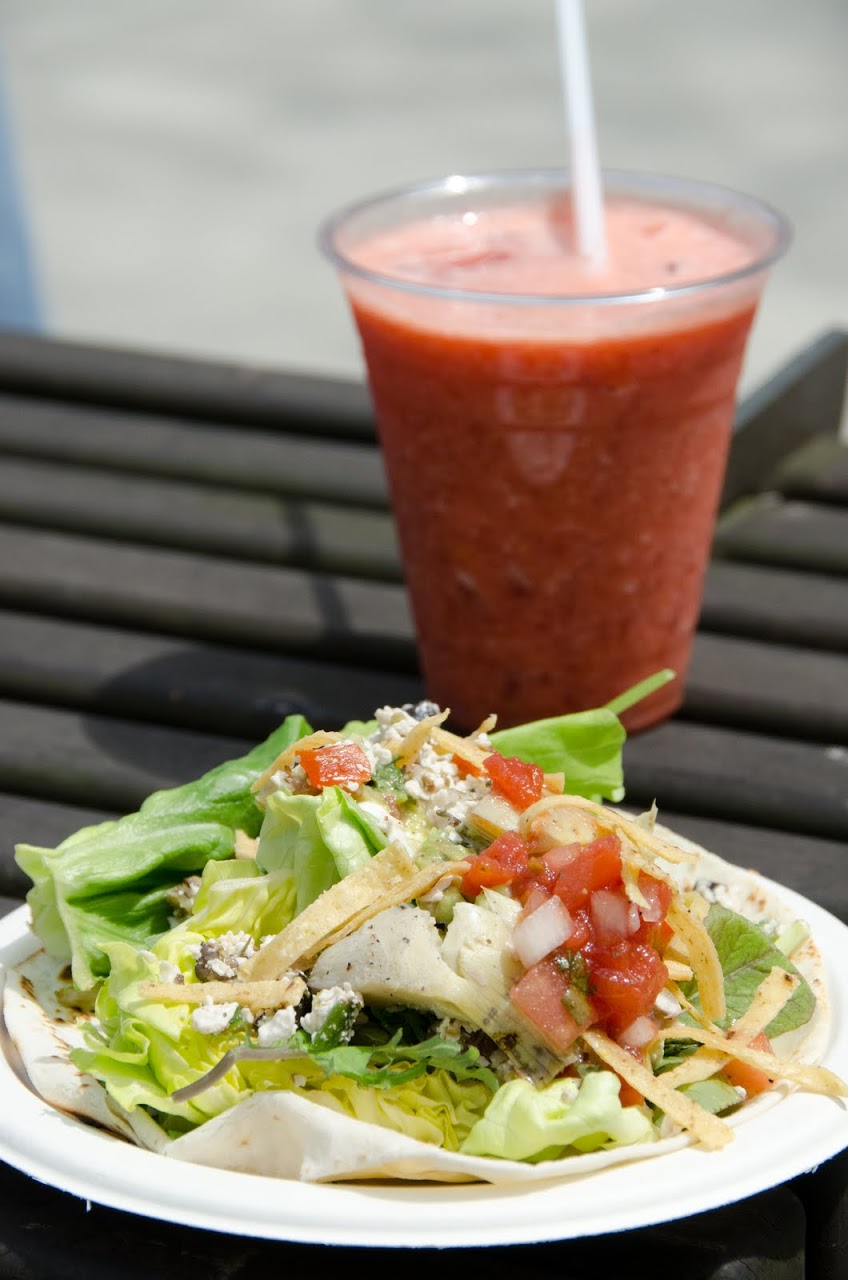 Veggie taco
The truth, as I realized over the weekend, is that blogging is not merely virtual life.  It is my real life, too.  It is the real life of the 500 people who hauled themselves out to Vancouver (and not just for the fabulous food trucks) and the many others trying to make a living---or, at least trying to make a hobby---out of this strange writing world.  And, if this is our real life, we need to treat it with purpose and focus.