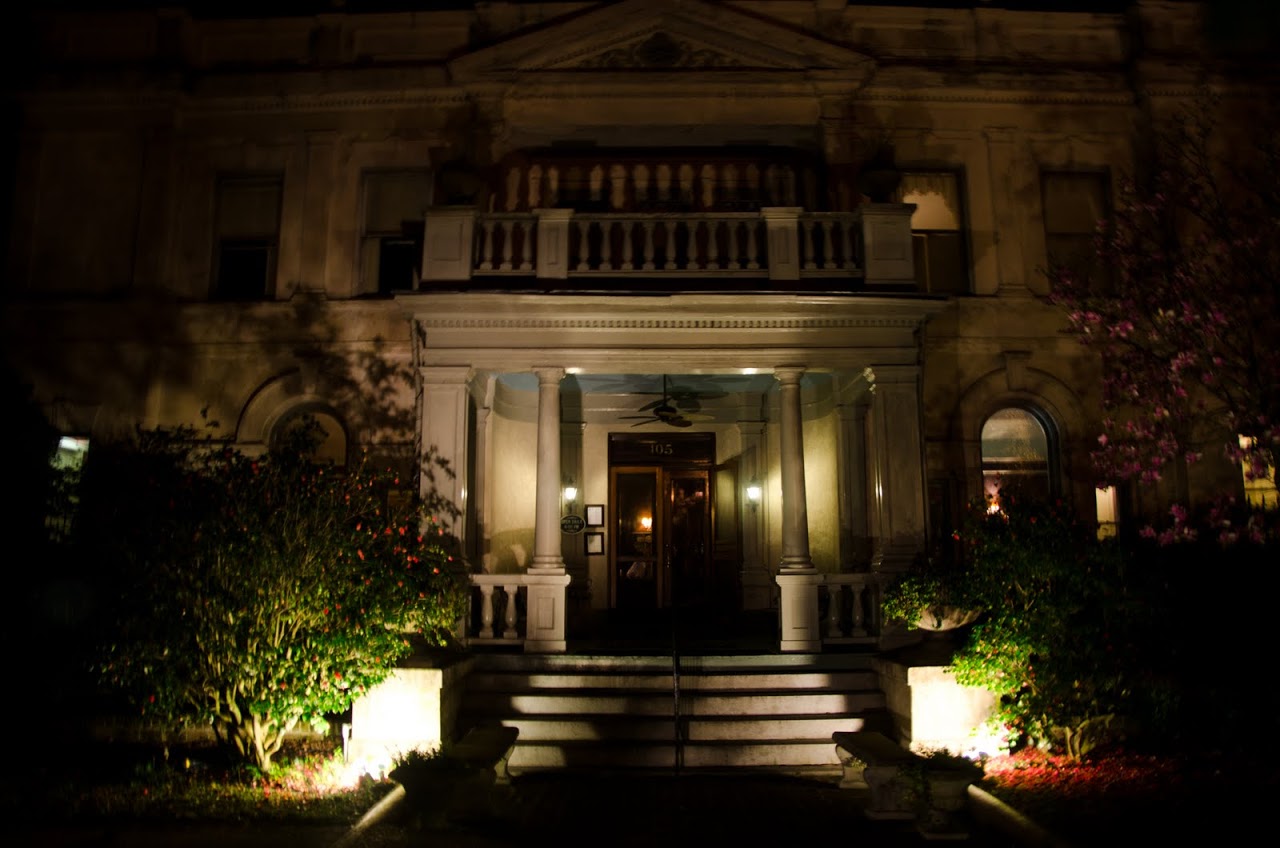 Entrance to Elizabeth on 37th
I hate giving bad reviews to a restaurant who has previously received numerous accolades.  Maybe the kitchen's just having an off day.  Or, maybe the rats in the back room who normally cook up the food have been kicked out by a brutal health inspector.  ( Ratatouille reference, anyone?  Anyone?)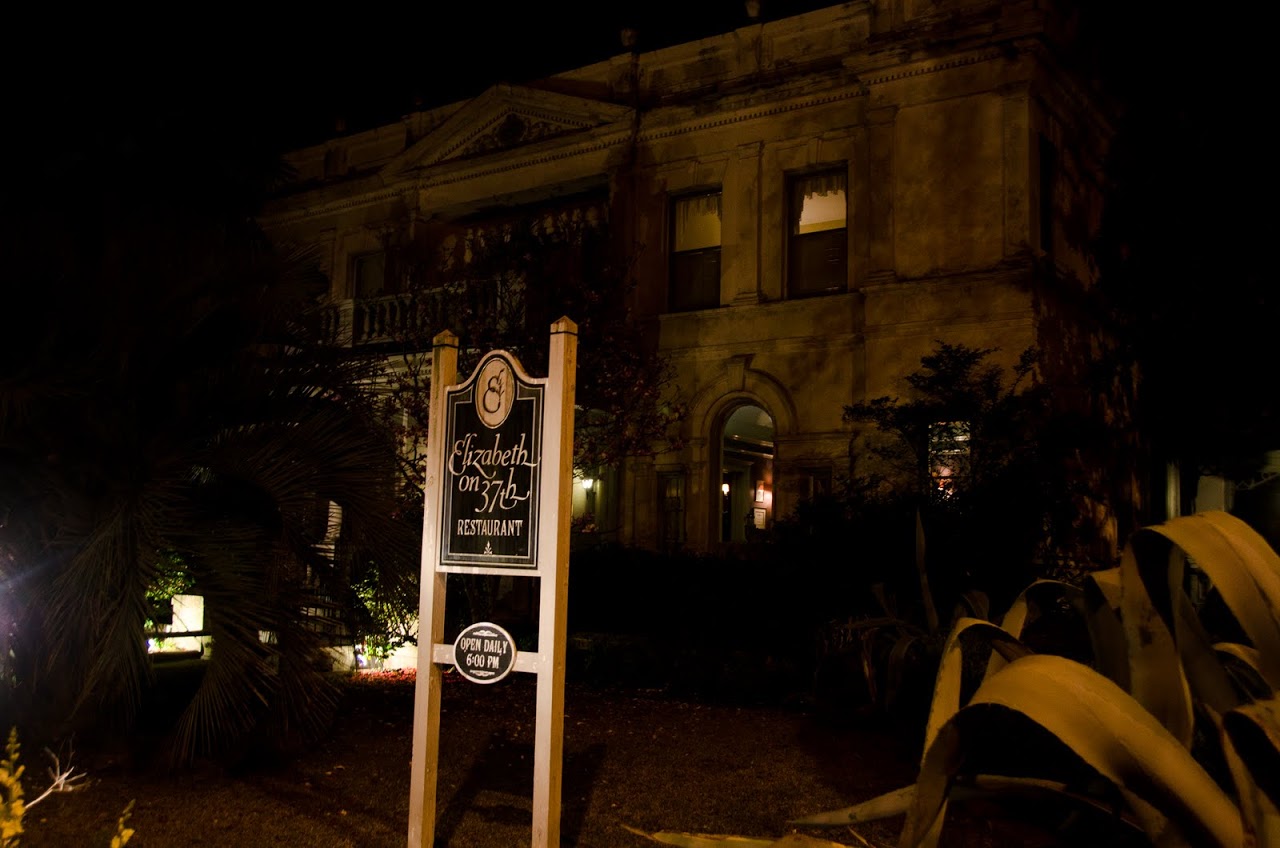 View of the house
And, it's especially hard when the restaurant isn't all that bad but neither is it all that good.  It's what we call a "Meh" restaurant.  And, that was our exactly our experience at Elizabeth on 37th.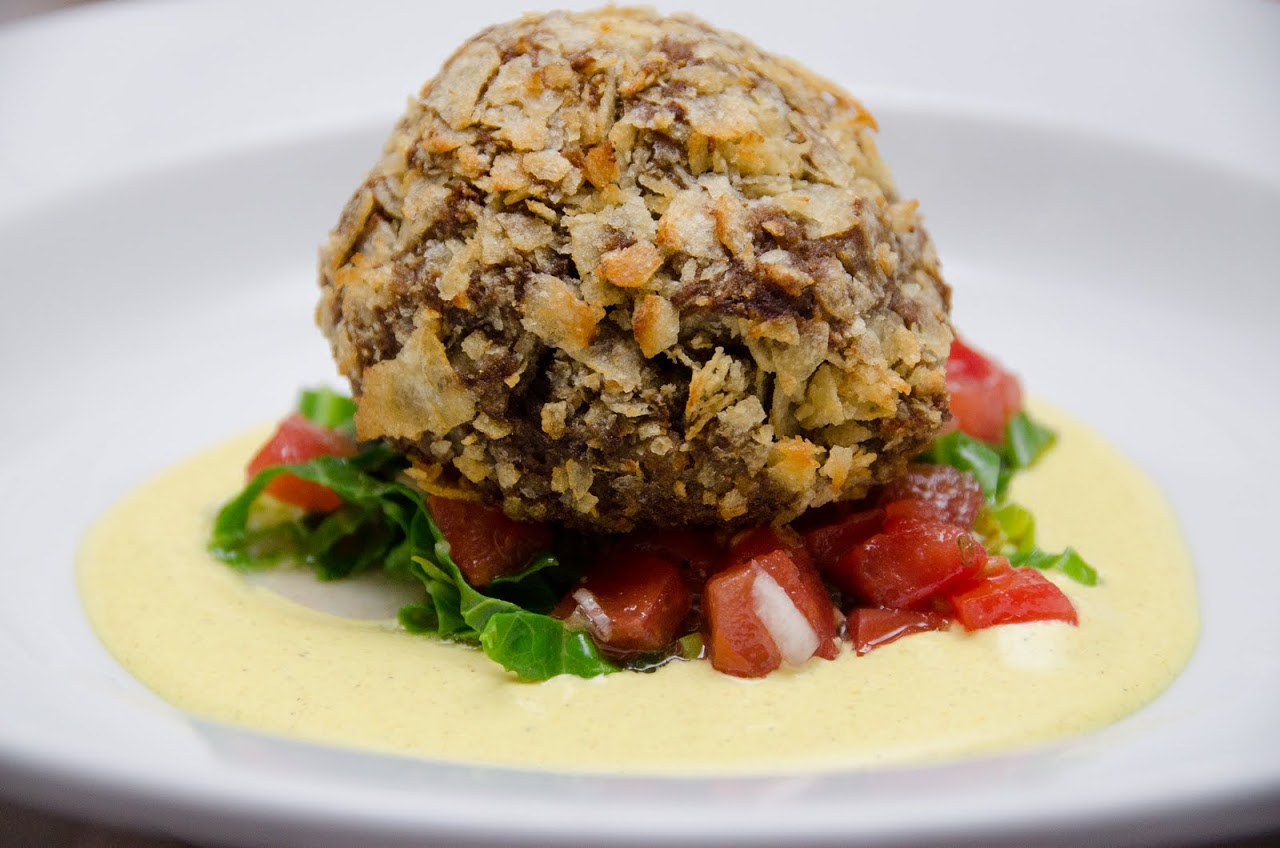 Black eyed pea patty
To be fair, the meal started off with an unexpected bang.  Our black-eyed pea patty came out in a potato chip encrusted ball, salty and crispy on the outside and soft, tender, and creamy inside, with an almost unnecessary tomato relish.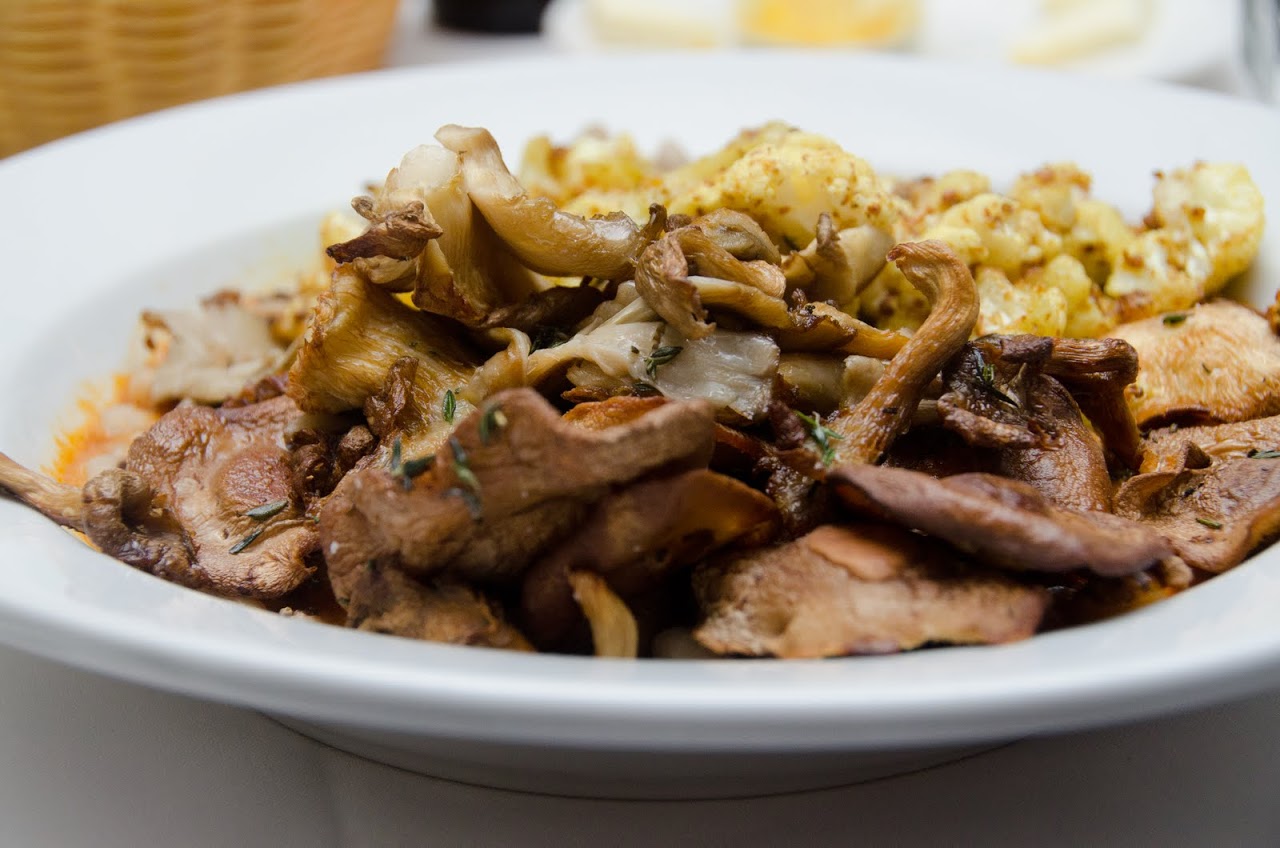 Roasted mushrooms and cauliflower
But, then it all went downhill.  If this picture of roasted shitake and oyster mushrooms with curried cauliflower and black eyed peas looks like a mess, it's because the dish was a mess.  I can only guess that the chef was thinking, "I'll drop some random vegetables into a dish and roast them in the oven together and because these customers are stupid enough to be vegetarian, they'll think this is delicious."  I almost cried tears for the poor oyster mushrooms sacrificed to this travesty of an entree.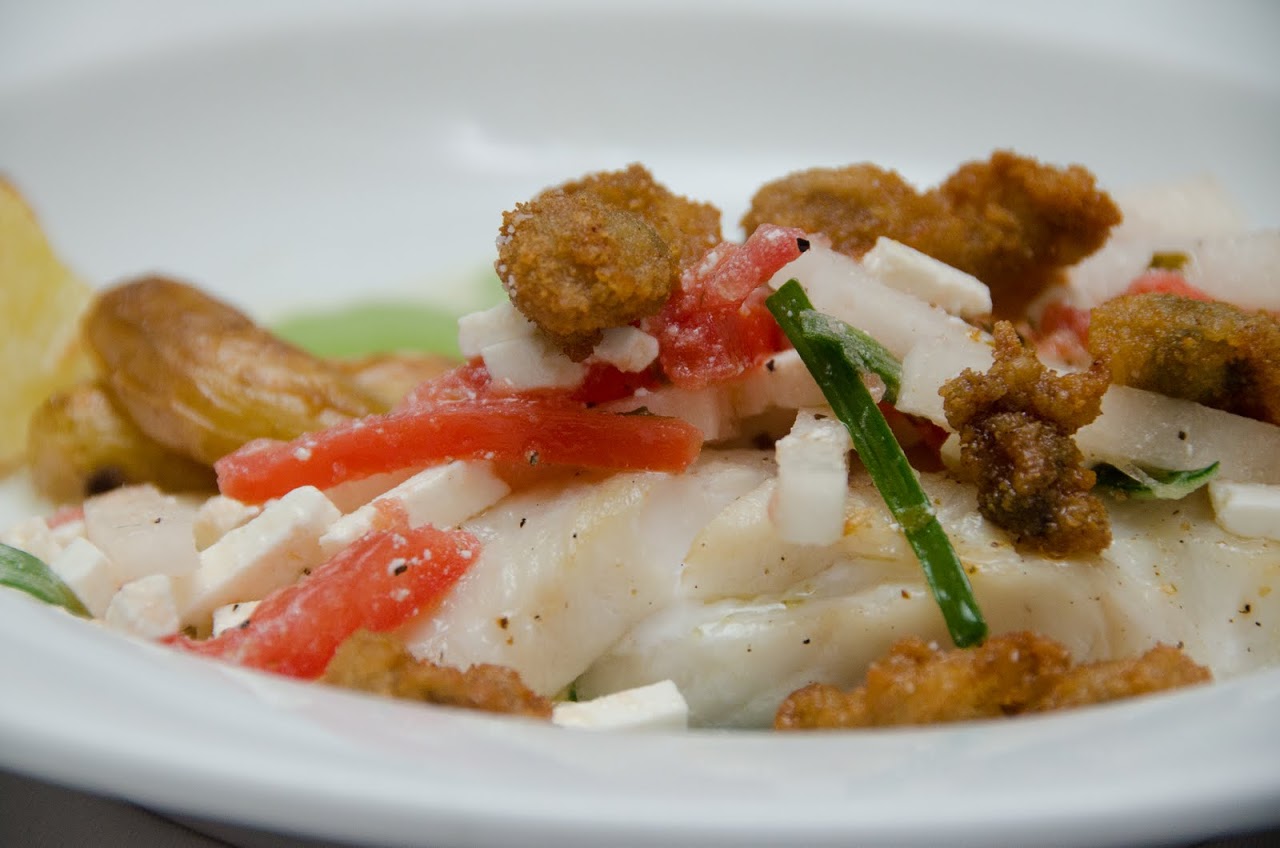 Triggerfish with fried okra and tomatoes
Patrick's local special of triggerfish with fried okra and tomatoes was equally bizarre.  I don't know who does the plating at this restaurant but, seriously . . . . Seriously?  Does that look appetizing to you?  Why would anyone match a tender flaky white fish with deep fried okra?  If they wanted to make this Southern-inspired, they should have used ham-infused collard greens or some tender butter beans on the side.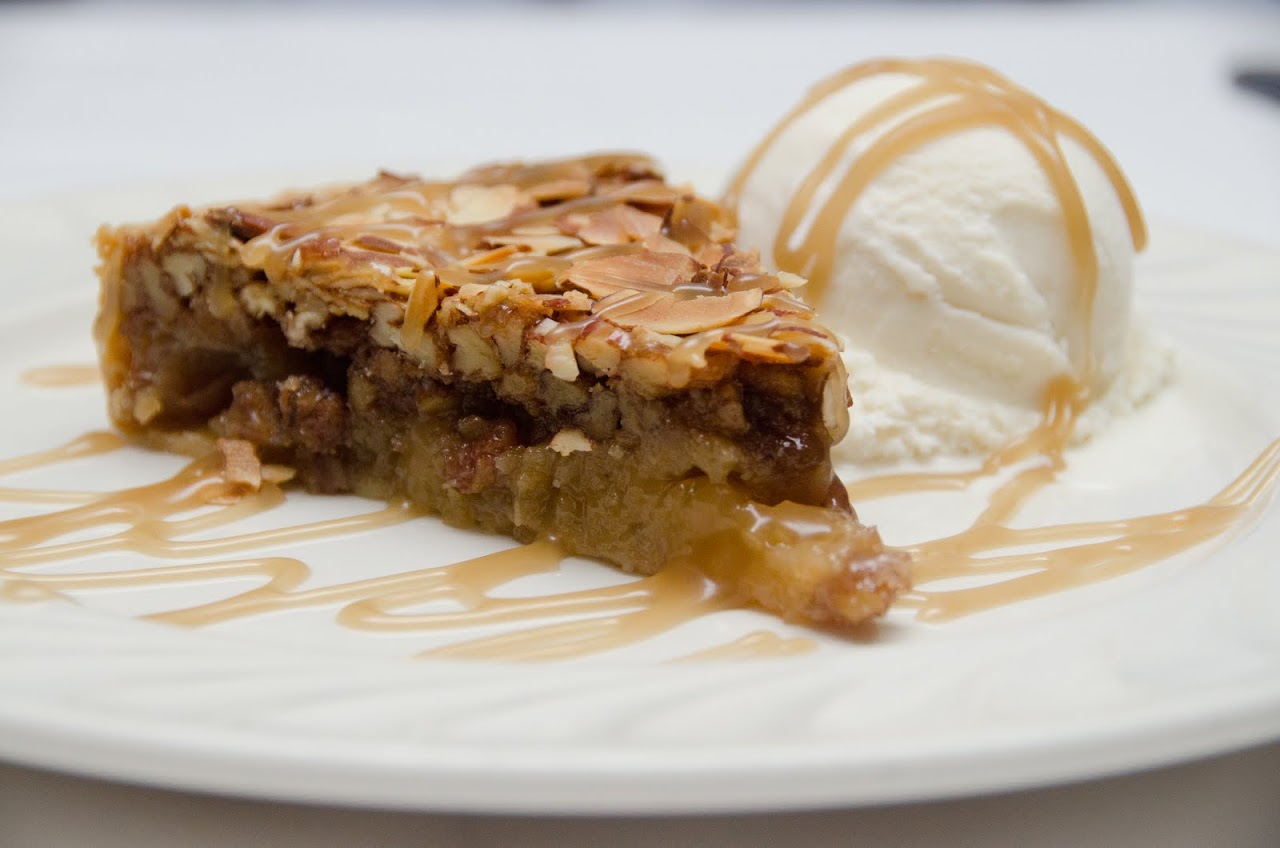 Pecan almond torte
And, finally, our pecan almond torte fell sadly into the large majority of pecan pies/tarts/tortes that are too sweet and without balance.  All this being said, the service was impeccable and the interior of the restaurant is beautiful.   If it were me, I would head there for an appetizer and a drink and then check out one of Savannah's other fine dining establishments.