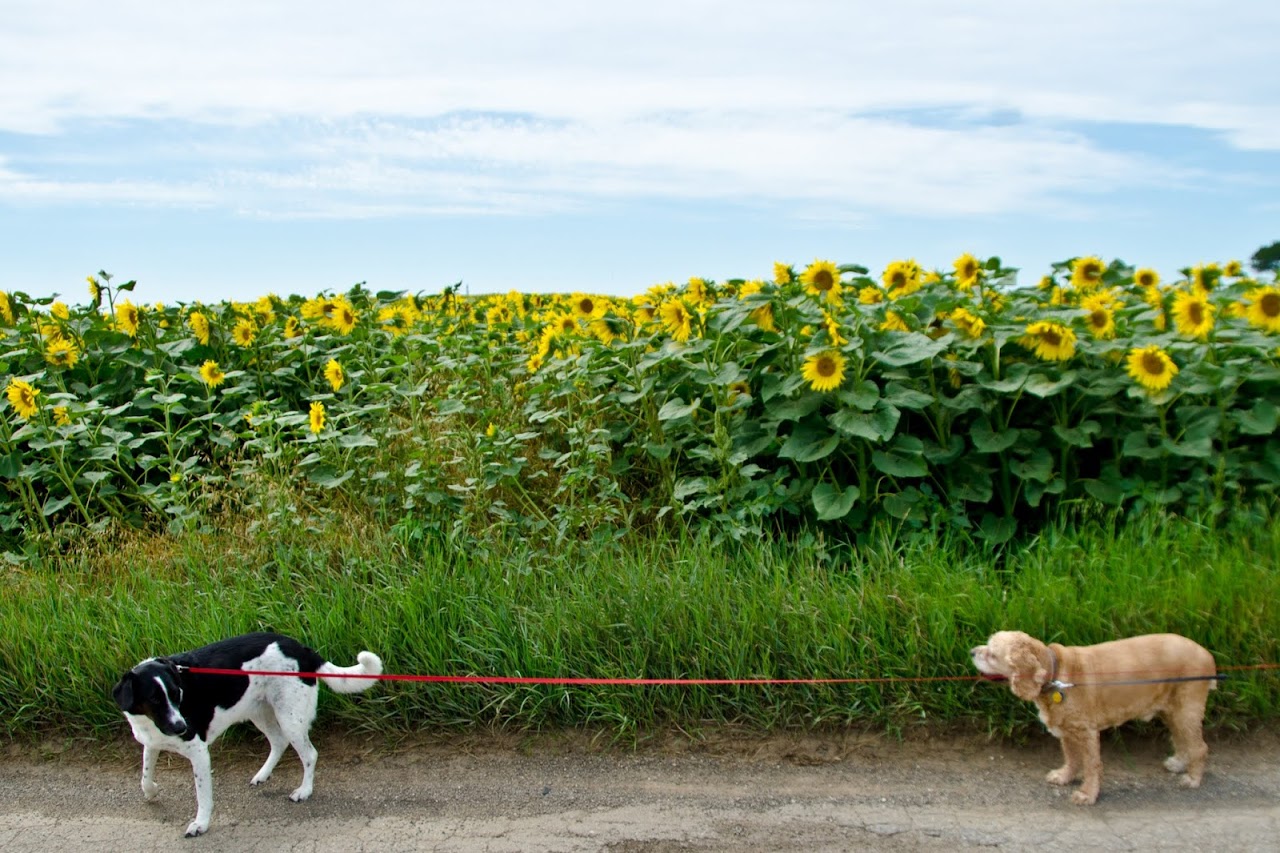 Chewy and Abby with sunflowers
I am not ready for the summer to be gone.  I haven't fully accepted that we are in autumn, though the leaves are changing and dropping, and I've reluctantly traded in my sandals for shoes.  Patrick always talks about how he loves autumn crisp weather, apple cider, and Thanksgiving . . . but I start to get blue, realizing that winter is just around the corner.  Hurricane Sandy is bringing winter even sooner this year and temperatures in the South have precipitously dipped into the 50s, something that usually happens only in December (though we are very fortunate compared to the rest of the East Coast which is dealing with battering rains and snow.)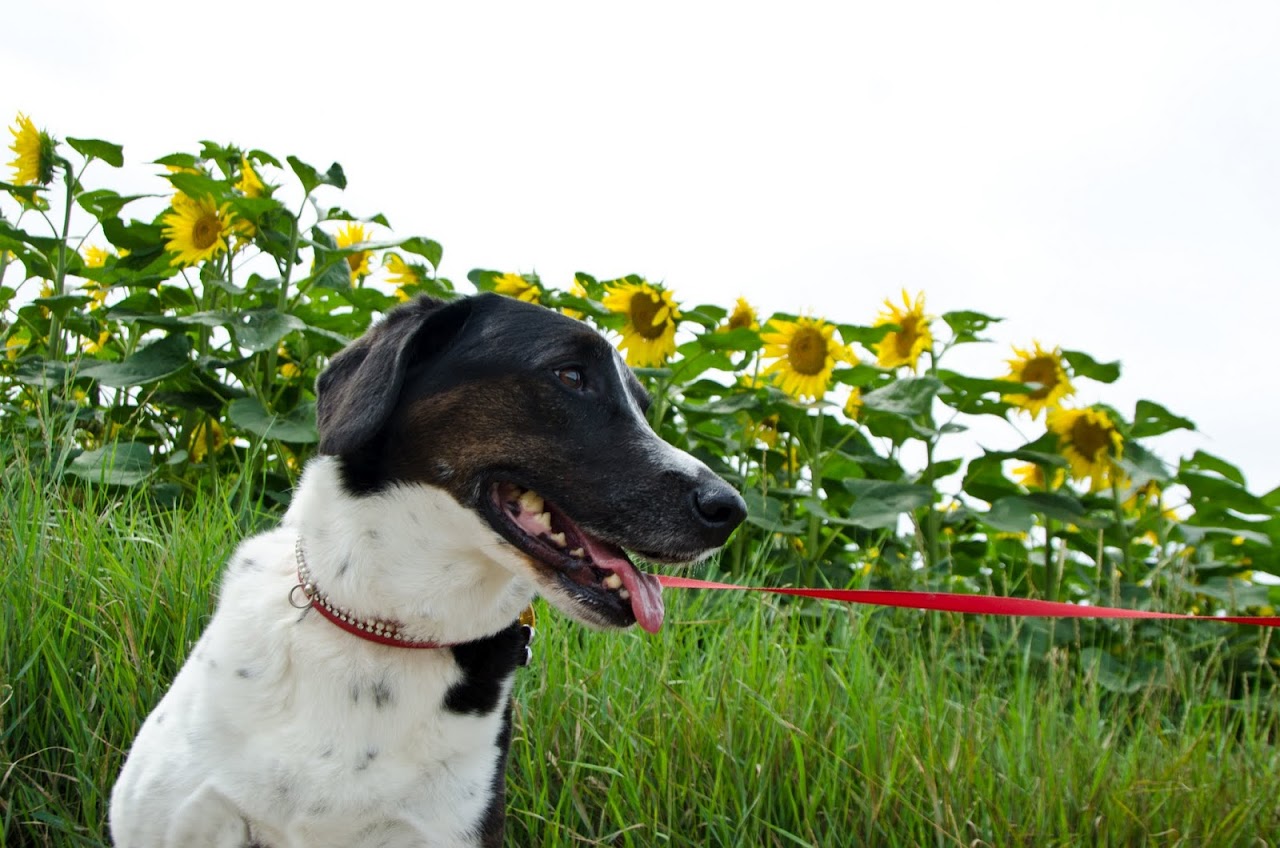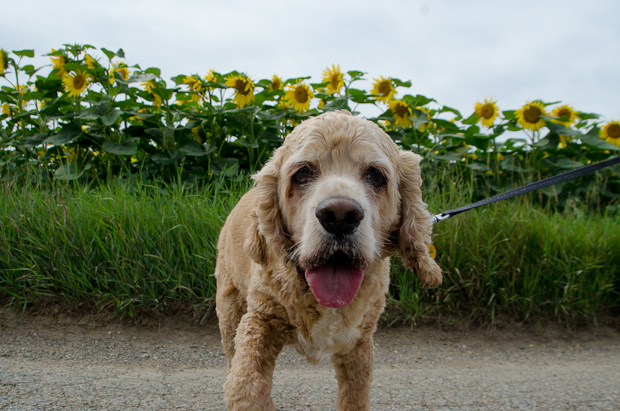 Abby and Chewy with sunflowers
I also feel like we are halfway still in summer because the last six months have flown.  We have been back in the United States for just over a month but, in many ways, we both are still in travel mode.  We are hanging out at my parents' house until the closing of our new house and then we've got some renovation work planned, meaning that we're driving to Atlanta every weekend to deal with all of the house stuff.  I still carry my water bottle with me everywhere, Patrick's wearing his convertible pants, and our toiletries kits are always pre-packed, in case we need to make a rush trip out of town.  In the meantime, Baby M is growing like a weed and the baby that I unknowingly carried in Vienna has fast made his/her presence known in the last four months.
Sunflower field
So, the week we spent in July in Vienna with Go With Oh , feels as recent as yesterday.  There were sunflowers everywhere as we drove from the Emilia Romagna region of Italy through Austria and into the Czech Republic.  Fields and fields of the yellow giants crowded the two-lane highways and we weren't the only ones stopping to take pictures of these summertime beauties.
*Our stay in Vienna with Go With Oh was sponsored and I'll be writing more about that trip in the next weeks.